Disney debuted the newly refurbished rooms at Disney's Caribbean Beach. What do you think of them?
Caribbean Beach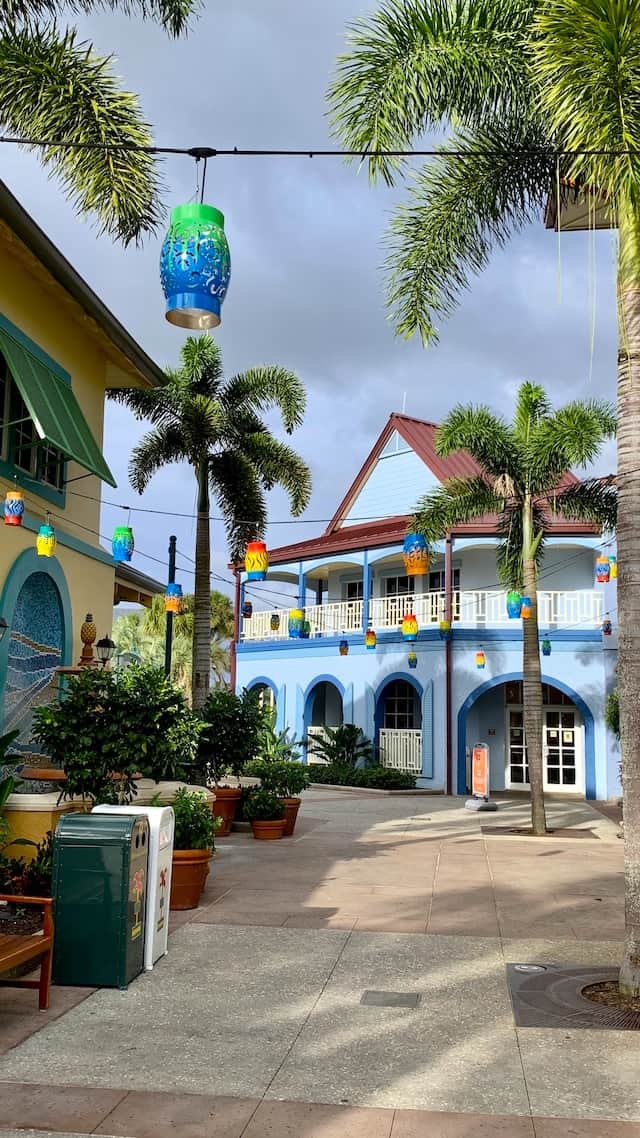 Disney's Caribbean Beach Resort is one of the five moderate resorts on property. Guests are transported back in time to the laid back and relaxing beach vibes of the Caribbean Islands. Sandy beaches, hammocks, and the vibrant colored buildings make you feel like you are taking a tropical vacation within a Disney vacation.
This resort is sprawling – there are 5 distinct areas in this resort. Each island – Barbados, Jamaica, Martinique, Trinidad, and Aruba – is made up of several buildings. Each section features brightly colored buildings and are reminiscent of the culture and architecture of the Caribbean Islands. Be sure to read our full guide to this beautiful moderate resort HERE.
In total, there are over 1,500 rooms at Caribbean Beach. Standard and preferred rooms may include one king sized bed, two queen beds, or two queen beds PLUS a child-size pull-down bed.
Refurbishment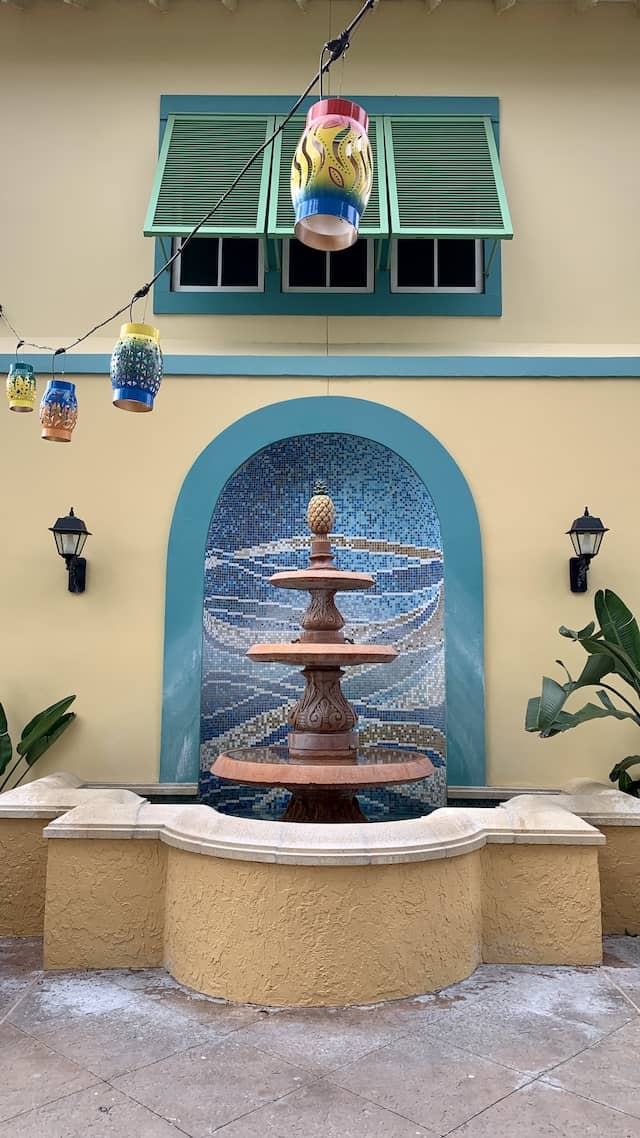 Just last month, Disney confirmed details for a refurbishment of the Pirate rooms. In an effort to continually enhance the guest experience, some of the resort rooms in the Trinidad area of Disney's Caribbean Beach Resort received a brand-new look and feel.
These new rooms, which include subtle nods to fan-favorite characters from under the sea, accommodate more guests and feature updated finishings that can't be found anywhere else at the resort. At that time, we were unsure what "fan-favorite characters from under the sea" meant, but now we know.
First Look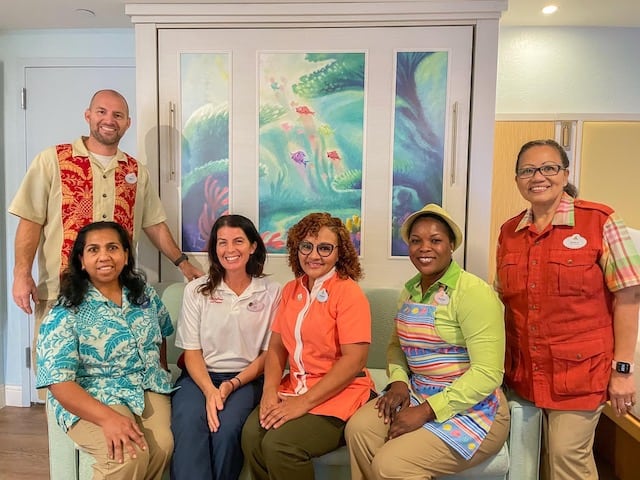 Disney shared a first look of the 5th sleeper rooms that feature special touches from The Little Mermaid. I see a dedicated queen bed and a pull down queen bed with a Little Mermaid mural on the outside. Based off the pictures, we do not know what kind of mural is on the pull down queen bed or the pull down twin bed.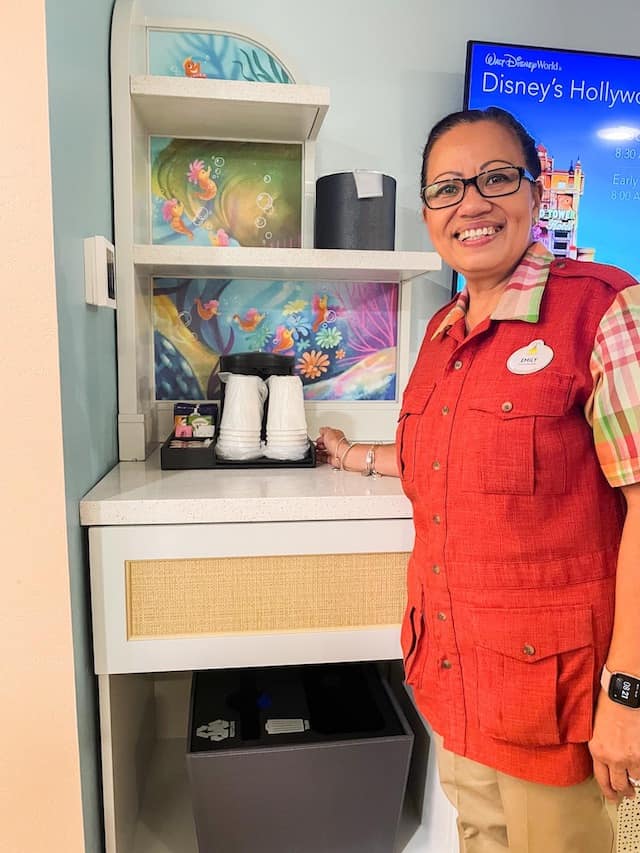 The coffee/tea bar area features three different scenes from the film. Overall, that appears to be the only theming from the movie in these rooms.
I will say I do love the color scheme. The varying shades of blues, pinks, and whites and flooring give the space a bright and airy feel. However, we already have Little Mermaid rooms at Art of Animation that are much more heavily themed. I suppose I was hoping for a different film to be featured in these rooms.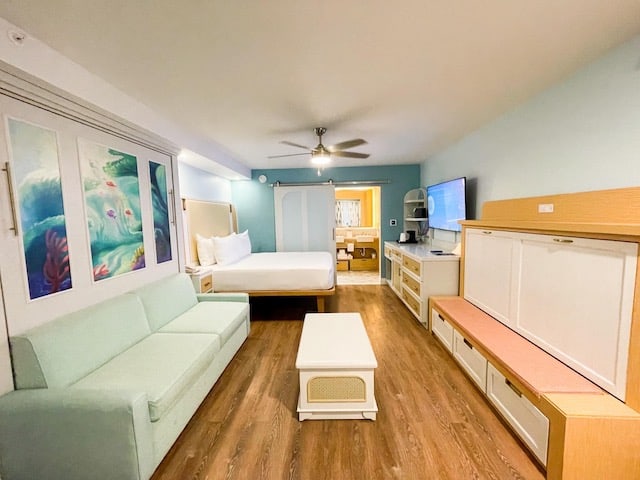 If you have a Little Mermaid fan in your party but cannot fit in a standard Art of Animation room (that sleeps 4), this 5th sleeper room is a great alternative.
What do you think of the new rooms? Let us know in the comments below and on Facebook.