Are you visiting Walt Disney World right now? There is a seasonal treat that you might not want to miss. Check out what it is and where to find it!
Wilderness Lodge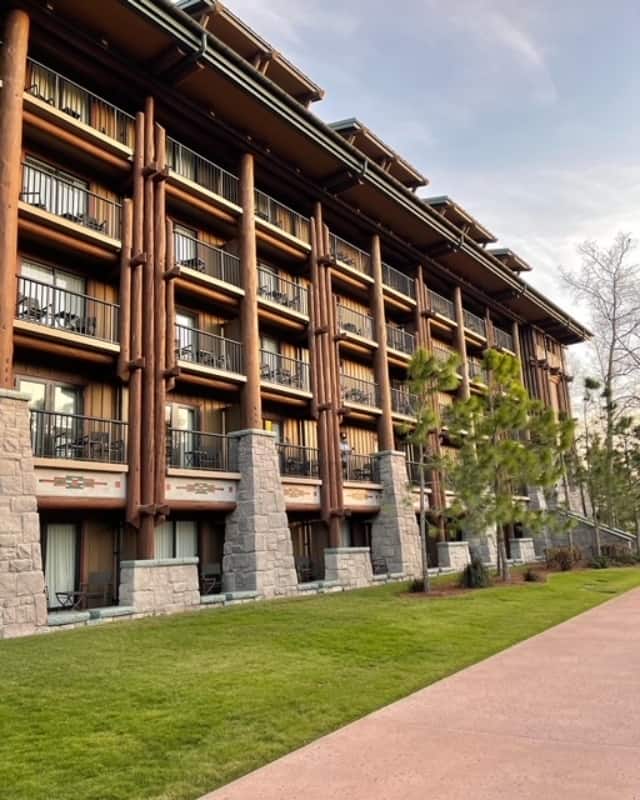 Disney's Wilderness Lodge is a deluxe resort designed to emulate the beautiful Pacific Northwest at the turn of the century. It is heavy on the wood accents and landscaping which helps you forget you are in the middle of Central Florida.
Throughout the resort, there is beautiful decor and architecture like fireplaces, logs, totem poles, and teepees. The serene atmosphere makes it a great hotel to stay at if you want a more quiet and relaxing home base.
Check out the complete guide to the Wilderness Lodge HERE. Be sure to check out the room tours of a deluxe studio at Copper Creek and Boulder Ridge.
Halloween at the Resorts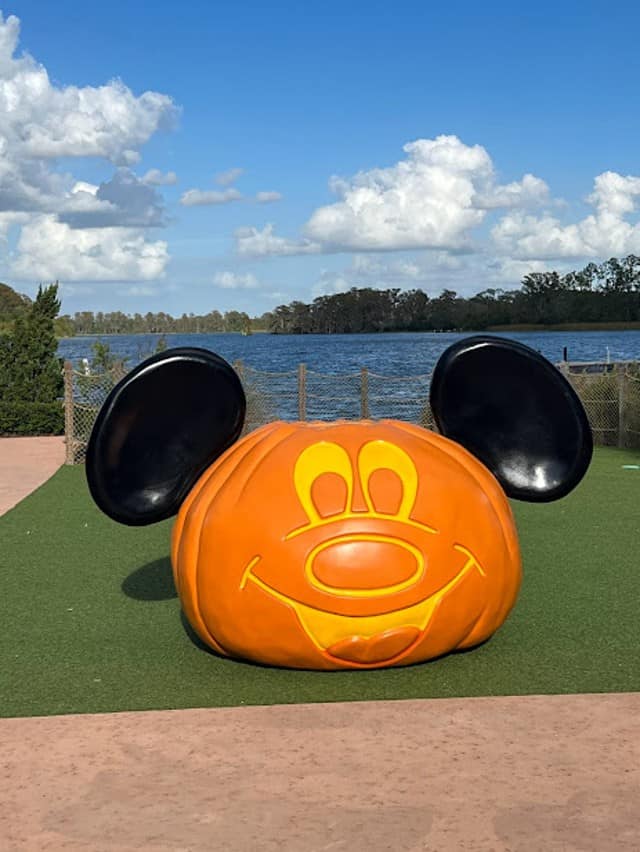 Halloween is a great time to visit Disney. I (Heather) personally love all the fall decorations. But did you know Disney does special Halloween activities?
Activities may vary by resort, but some fun festive offerings are available. Guests may get to participate in trick-or-treating, dance parties, and even Halloween themed games like bobbing for apples. With a net! No old fashion bobbing for apples here.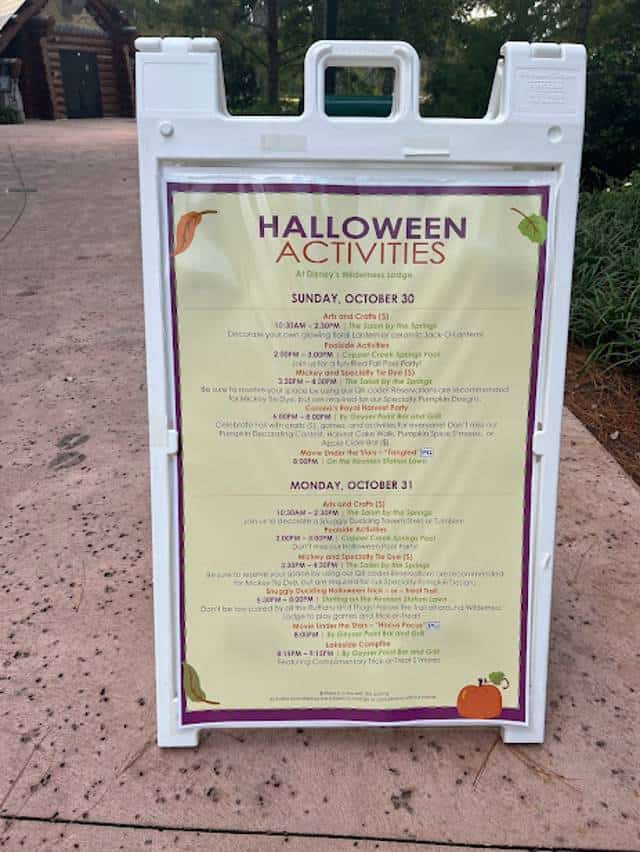 In the picture above, you can see there are a bunch of activities for guests to enjoy. However, there is another treat that will not last just like these fun activities.
Special Halloween Treat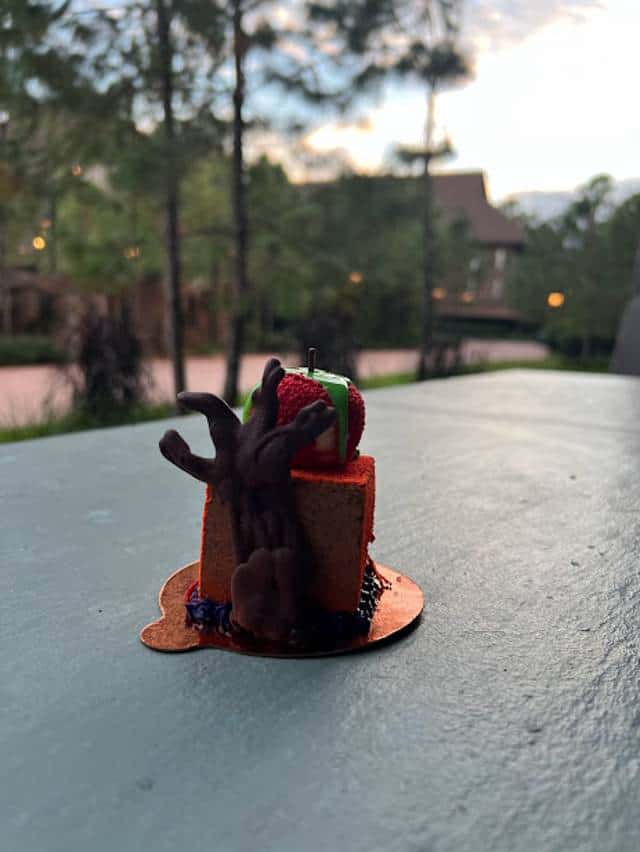 Right now you can get an EXCLUSIVE Halloween offering at Roaring Fork at Disney's Wilderness Lodge. Here you will find the Haunted Forest Apple Mousse.
This fun Halloween treat can be found at Roaring Fork at Disney's Wilderness Lodge
This is a Green Cake with Cookies 'n Cream Mousse and Not-So-Poisoned Sour Apple Mousse with Dark Chocolate Tree Branches. It is almost too pretty to eat…almost!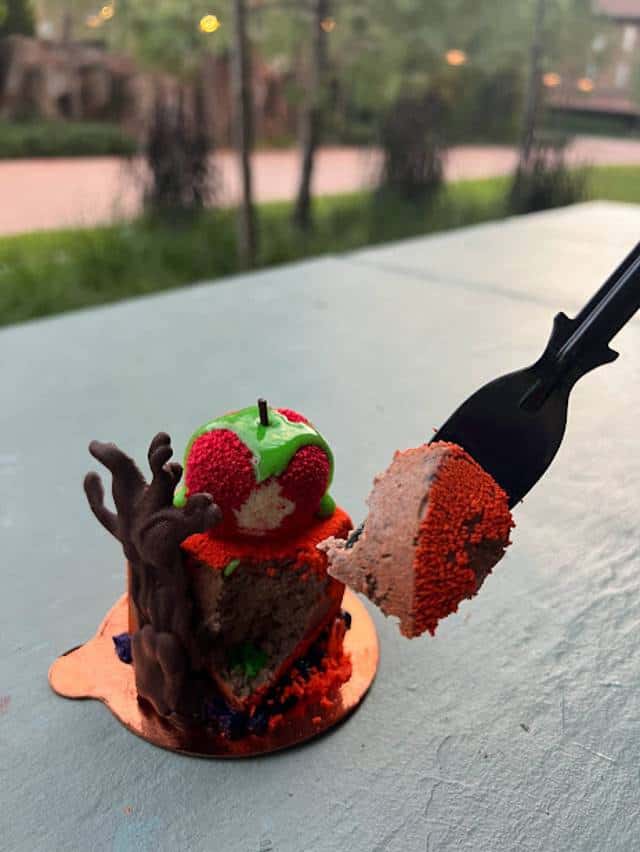 My favorite part of this treat would have to be the Cookies 'n Cream Mousse. It was rich and decadent. The apple on top did not have the same texture; it seemed more like a marshmallow. The only sour apple I tasted was the green gel-like substance on the apple. I expected the entire apple to be sour. I personally could have lived without the apple, but it did make for a cute dessert.
The dark chocolate tree branches were the perfect richness to round out this haunted treat. With it being a pretty rich dessert, it was definitely one I preferred to share or maybe save some for later.
This Halloween-exclusive treat won't be around for long, so be sure to head over to the Wilderness Lodge before this tasty dessert is gone.
Have you tried the Haunted Forest Apple Mousse? Will you be heading to the Wilderness Lodge today to try it? Let us know on the Kenny the Pirate Facebook page. Don't forget to join the KtP crew page too!