Have you wondered which park your children may enjoy more? Check out the 5 BIG reasons why my kids prefer Disneyland to Walt Disney World.
Easy to Park Hop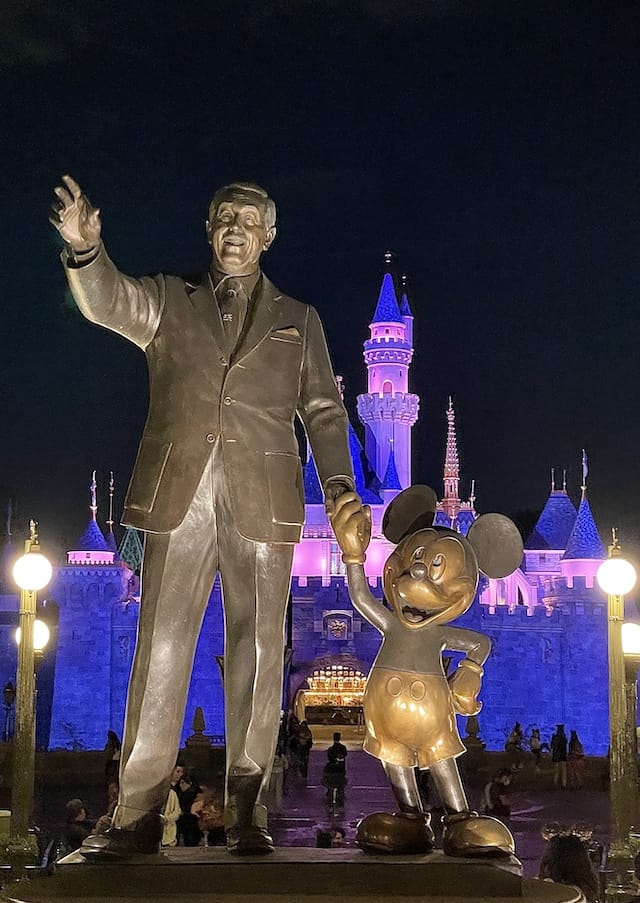 Disneyland was built with BIG dreams but on a moderate budget. Many referred to this park as "Walt's Folly" and believed that Disneyland would never turn a profit. Due to this skepticism, Walt Disney had to limit his dreams a bit due to financial constraints. This led to many of his big dreams simply remaining as a dream rather than reality.
When WED Enterprises began to look for a new location, they set their eyes on the "Florida Project." Walt Disney once said, "Here in Florida, we have something special we never enjoyed at Disneyland – the blessing of size. There is enough land here to hold all the ideas and plans we can possibly imagine."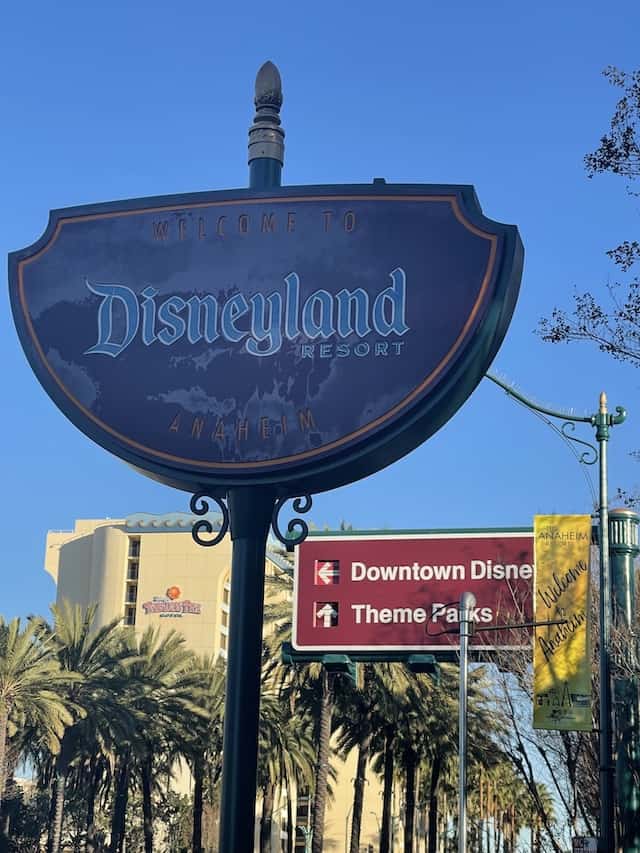 This bustling 27,000 acres include four theme parks, two water parks, thirty-two resorts and hotels, great amenities, and dining locations. The large expanse of land was truly what Walt Disney dreamed for but never could obtain for Disneyland.
My (Donna) family does love Walt Disney World. We have been blessed to visit on multiple occasions. When we visited Disneyland, my children fell in love with how close everything was. Instead of waiting for transportation to travel to another park or to enjoy shopping, it is a short walk. Both entrances to Disneyland and California Adventure face one another and Downtown Disney is located in close proximity as well.
What Walt Disney saw as a limitation was actually quite refreshing to be able to enjoy both parks without wasting time on transportation.
Best Parks Combined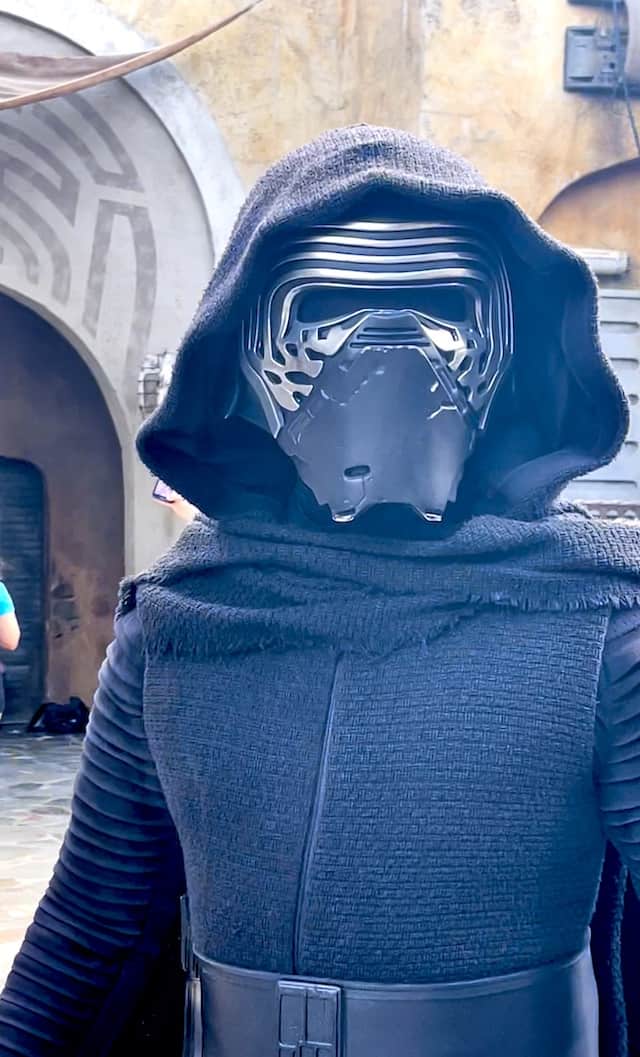 Do you have a difficult time deciding which Disney Park you would like to visit? My (Donna) children love Star Wars and often select Disney's Hollywood Studios as their favorite park simply for Star Wars: Galaxy's Edge. The beauty of Disneyland is that Star Wars: Galaxy's Edge is located in between Critter Country and Frontierland.
This may sound like a rather odd transition between lands, but my kids didn't seem to notice. They loved being able to enjoy their favorite attractions at Galaxy's Edge while still enjoying the magic of the Magic Kingdom. Don't judge, but my children are not overly excited for Toy Story Land. They loved what they consider the best part of Disney's Hollywood Studios (Galaxy's Edge) nestled in with the magic and fantasy of the Magic Kingdom.
Better Attractions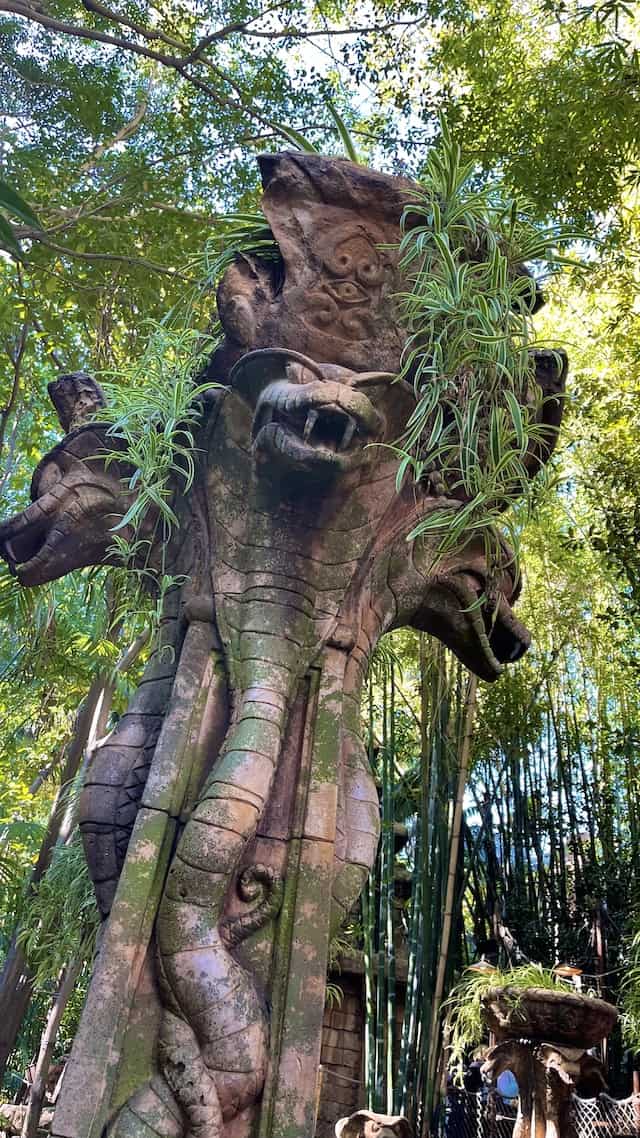 There are a few attractions that my children liked more at Disneyland than similar attractions at Walt Disney World. The first attraction that they fell in love with was Indiana Jones Adventure. This attraction is located in Adventureland and utilizes similar ride vehicles and track systems to Disney's Animal Kingdom DINOSAUR attraction.
Indiana Jones Adventure offers an immersive queue through the Forbidden Temple. Once aboard your ride vehicle, guests will "enter the Chamber of Destiny. Confront inconceivable dangers, like precarious precipices over molten lava, screaming mummies, swarms of giant insects, spear-throwing wraiths, collapsing bridges, slithering snakes—and a massive rolling boulder."
My children likened this to having a front-row seat for the Indiana Jones Epic Stunt Spectacular, but you are along for the ride. We enjoyed this attraction multiple times, and my kids screamed with delight every time.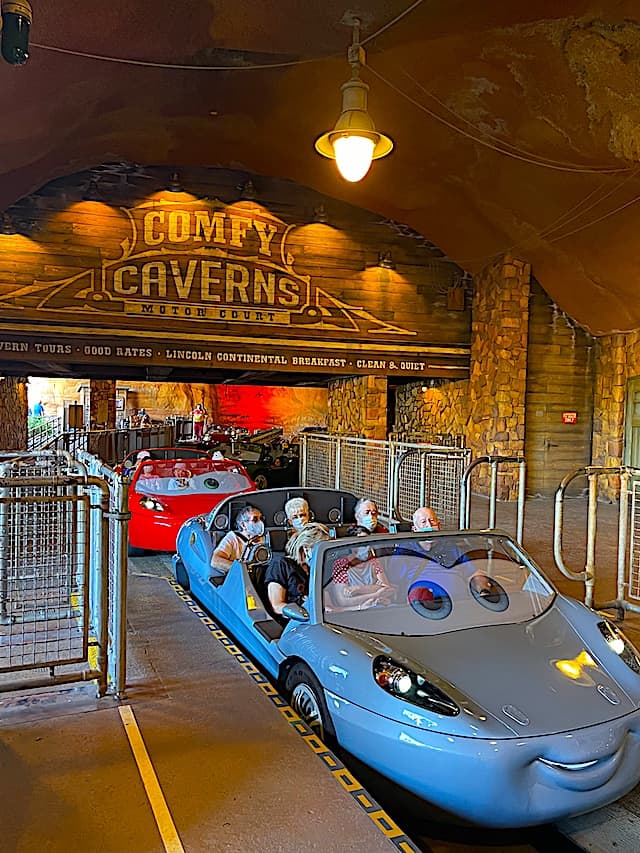 Second, the concept for Test Track at EPCOT cannot compare to the immersive experience as you drive through Radiator Springs on Radiator Springs Racers. You receive a similar experience of having your car prepared for "vehicle testing", but you have your favorite Cars characters throughout the experience.
We watched each Cars movie more times than I can count, and Carsland was a HUGE hit with our whole family. Be sure to check out our favorite place to dine along route 66 HERE.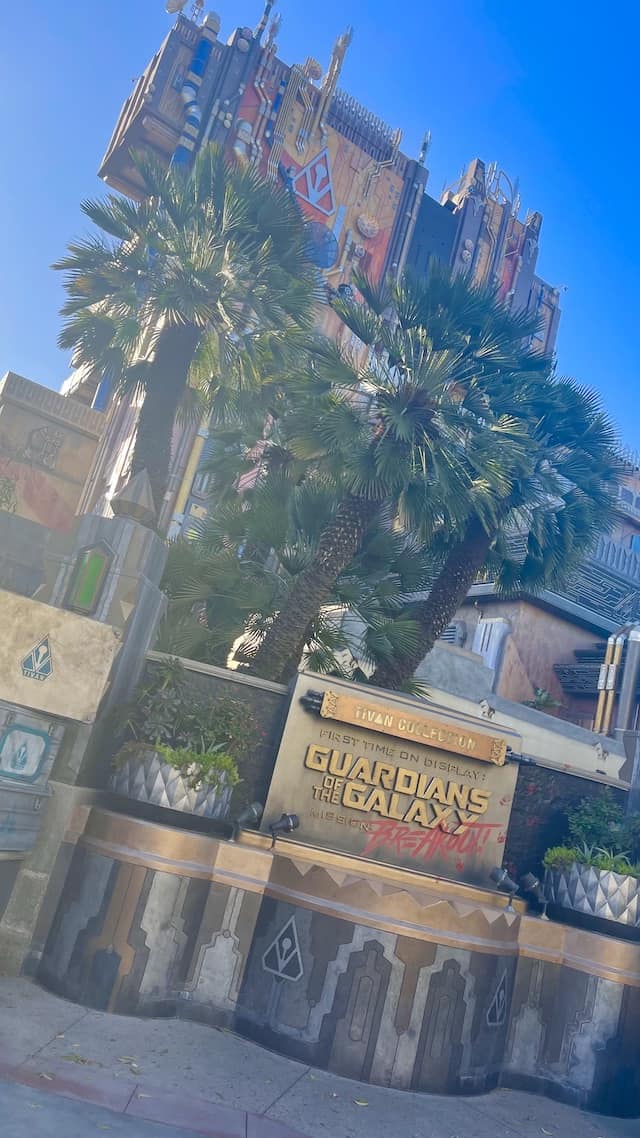 Finally, my children loved the Guardians of the Galaxy: Mission Breakout compared to Tower of Terror at Disney's Hollywood Studios. I know we may be in the minority, but we loved the thrills of this attraction without the fear of the Tower of Terror.
We love the Guardians of the Galaxy films. Throughout this attraction, we could dance along with our favorite characters while enjoying the free-fall drop. We love the thrill of Tower of Terror, but the Twilight Zone introduction makes our children a bit fearful.
Characters are Everywhere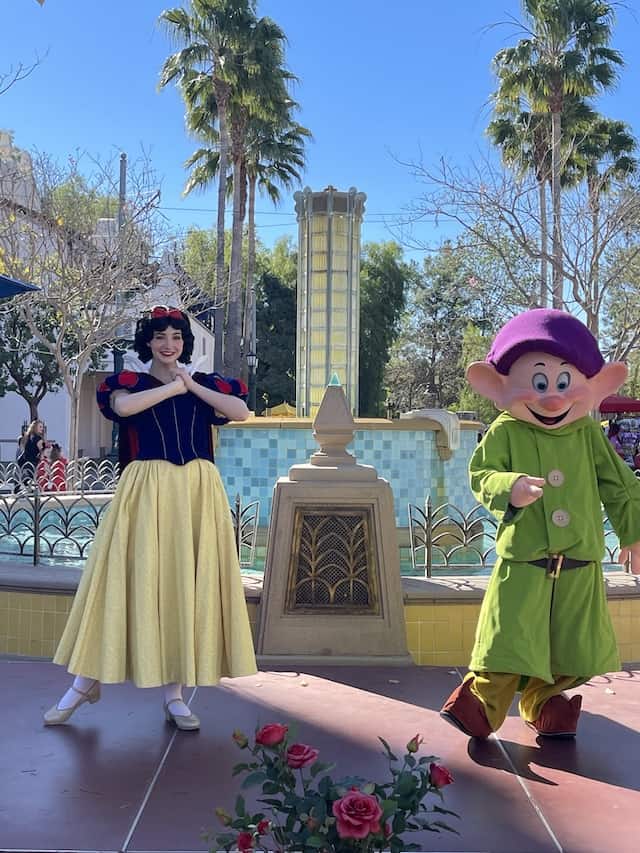 During my first trip to Walt Disney World back in 1991, I remember that there were characters all throughout Walt Disney World. Character interactions have changed quite a bit throughout the years. What we discovered at Disneyland and California Adventure is that characters are everywhere.
When we visited in February 2022, characters were still appearing socially distanced. We were able to see so many great characters throughout our trip including Snow White & Dopey, Mickey Mouse, Minnie Mouse, Daisy Duck, Donald Duck, Nick (Zootopia), Wendell (Country Bears), Mr. Incredible, Elastigirl, Woody & Bo Peep, Winnie the Pooh & Tigger, Miguel (Coco), Captain Jack & Redd, Spiderman, Thor, Captain America, and even Cruella De Vil.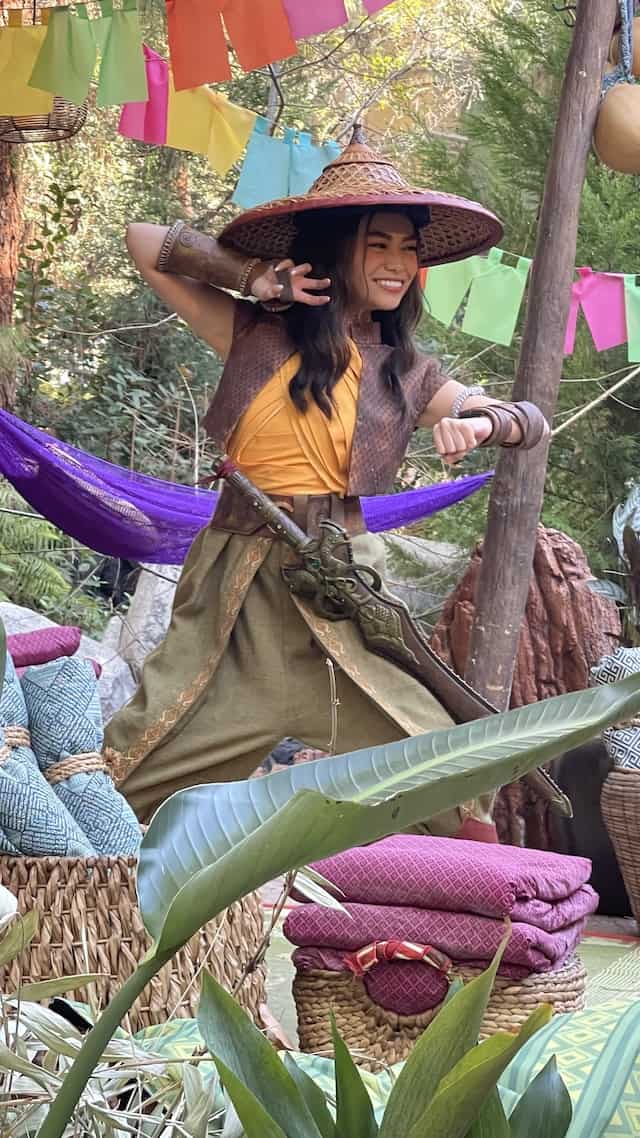 Disneyland also offers more unique character experiences than those offered at Walt Disney World. Recently, guests could meet Mirabel and Bruno from Disney's animated film Encanto. While we were visiting, Raya, from Raya and the Last Dragon, welcomed guests as part of the Lunar New Year celebrations.
Disneyland offers many roaming characters and also more unique character experiences than those offered at Walt Disney World.
My (Donna) children do not enjoy waiting in long lines for characters so these fun, roaming characters were a perfect way to enjoy characters in an informal setting. You can even check out the unique characters that were present at Disneyland's Sweethearts Nite HERE.
More Enjoyable Park Experience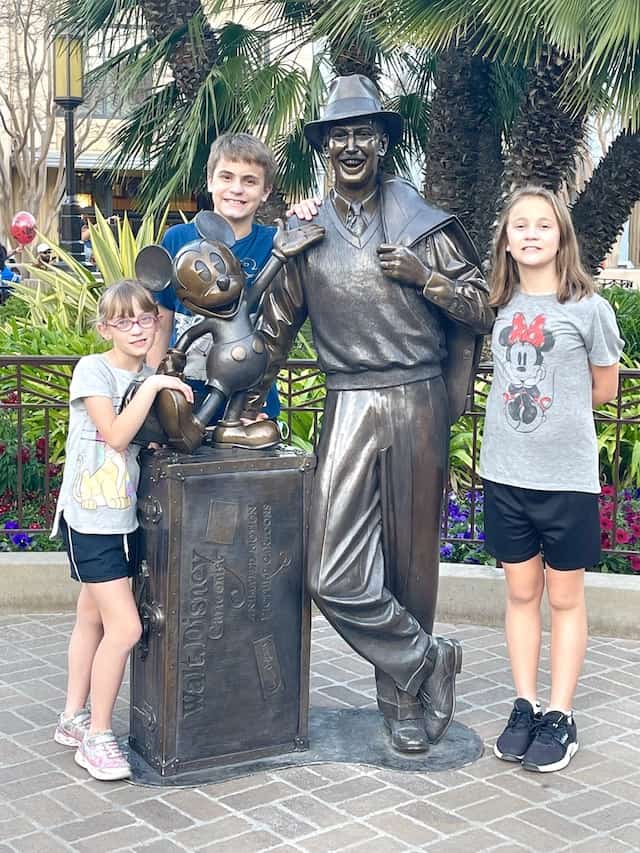 Before our trip to Disneyland, I had heard that Disneyland offered a relaxed vibe. We visited during February and found that wait times were quite low. I thought maybe this was due to the time of year, but several guests with the Disneyland Magic Key Pass mentioned that they had higher crowds than normal.
We enjoyed short wait times, and overall it seemed that most guests were not racing from attraction to attraction. Have you ever felt as though you needed a vacation after your vacation to Walt Disney World? While at Disneyland and California Adventure, we truly felt that we were on vacation.
Have you ever felt as though you needed a vacation after your vacation to Walt Disney World? While at Disneyland and California Adventure, we truly felt that we were on vacation.
Have you visited Walt Disney World and Disneyland? Which park do you enjoy more? Do you agree with these five reasons why Disneyland is better? Share your thoughts with us on our Facebook Page.