A fan favorite character has once again found herself a home for a meet and greet! Here are the details on where you can find her now.
Meet and Greet at Disney California Adventure Park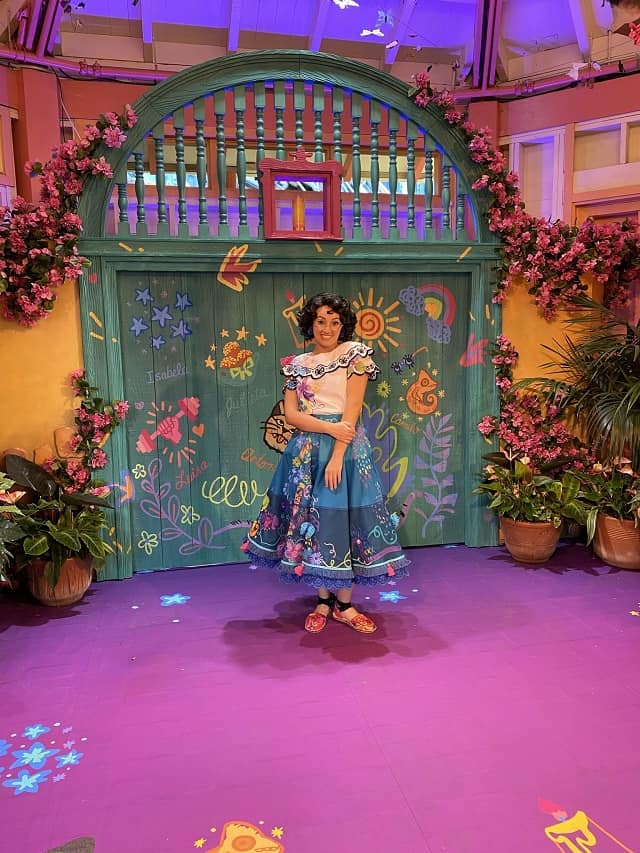 The Madrigal Family from Disney's animated film Encanto have become a household name around the world, so it comes as no surprise that a meet and greet with at least one of the characters would occur at a Disneyland Park.
In fact, Mirabel's meet and greet first occurred during the ¡Viva Navidad! Disney Festival of Holidays at Disney California Park that began in November of 2021. The film released in late November and many guests did not know who she was before the release. You can read that news story HERE.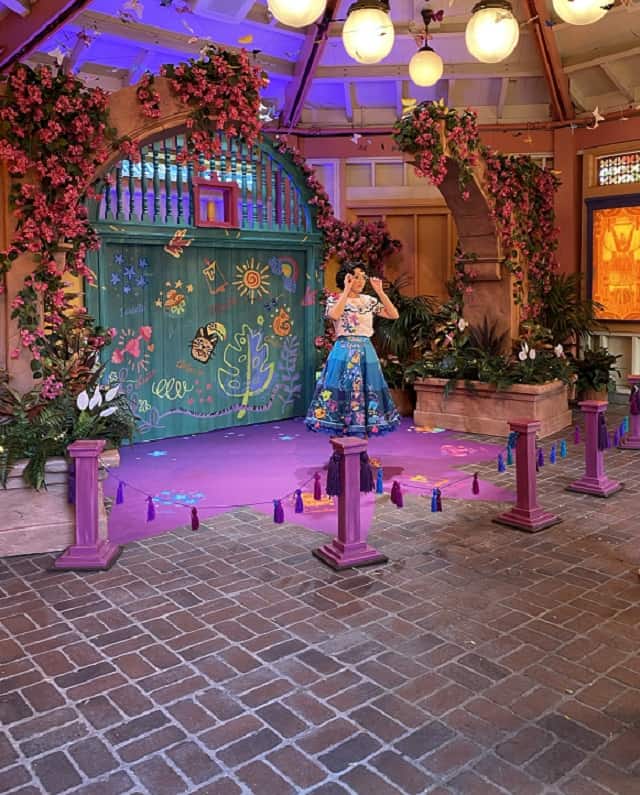 Little did we know that Mirabel and her familia would become popular characters within the Disney franchise!
However, a couple months later, Mirabel's meet and greet was replaced with the Lunar New Year festivities at the park and left many guests asking when she would return.
Meet and Greet at Frontierland in Disneyland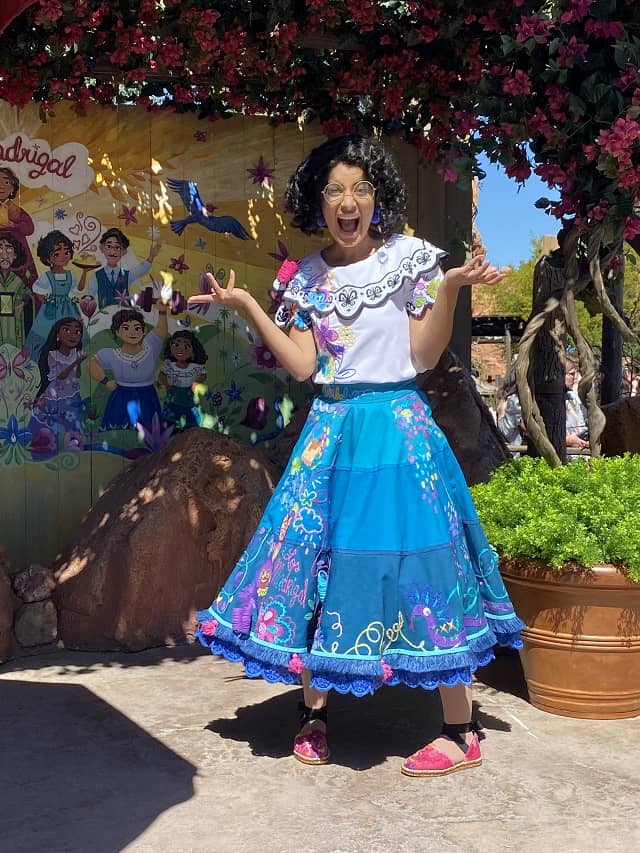 Guests of all ages will now be happy to hear that Mirabel has found a new home in Frontierland at Disneyland Park. Her location can be found between Rancho Del Zocalo and the entrance to Big Thunder Mountain Railroad.
Mirabel also meets across the way from where Miguel, from Coco, has his meet and greet. I was informed by a Cast Member that Mirabel meets at each half hour from 11:30-5:30 pm, whereas Miguel meets at the top of each hour.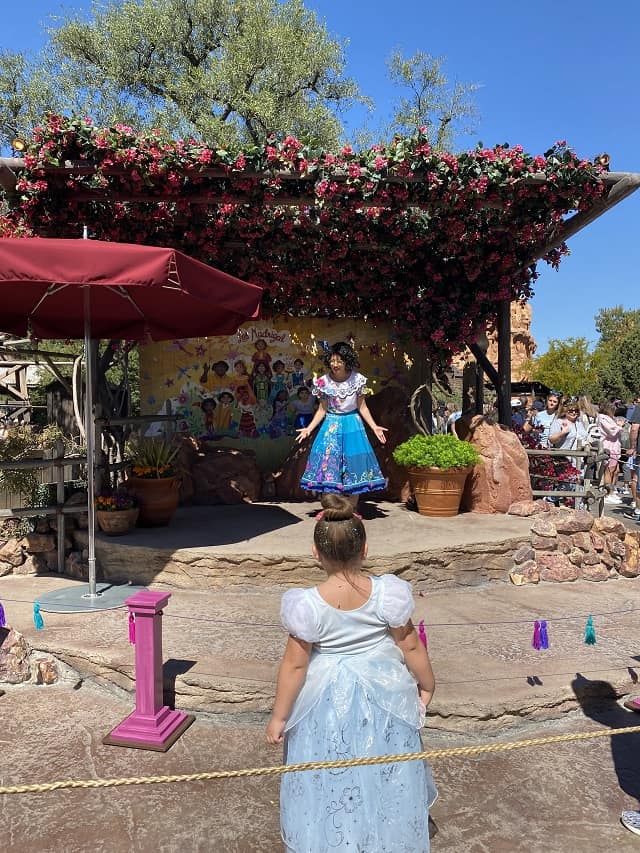 However, now that everyone knows who Mirabel is, the line to visit her is quite lengthy! Therefore, I would highly recommend arriving early.
Mirabel's meet and greet still requires social distancing, no hugging and no autographs. However, guests will need to stand in a traditional line to meet her. Compare this to the past year – many character interactions were seen as "sightings". Guests walked up to the character for an interaction rather than having to stand in line to meet with them.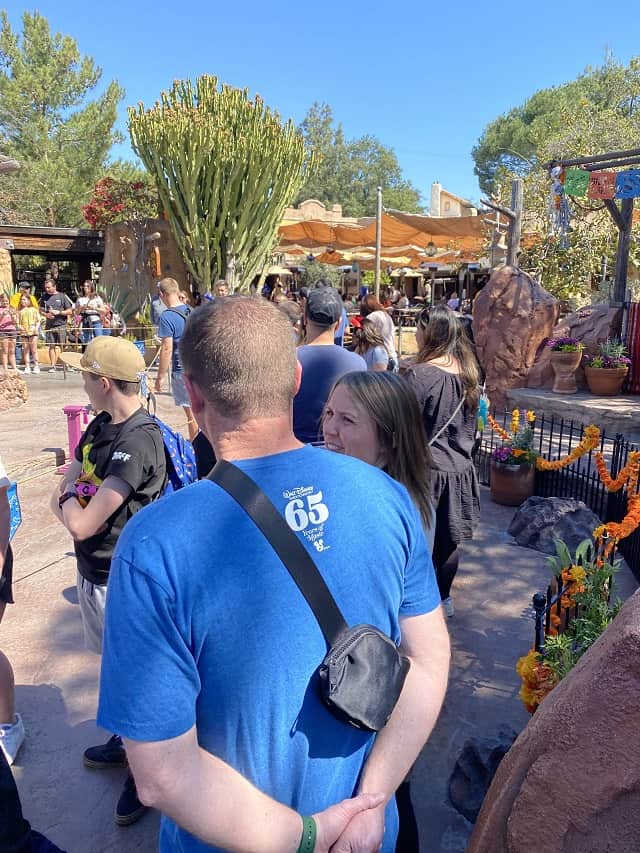 Mirabel and Miguel are one of the first where are seeing one-on-one interaction with characters with traditional lines for meet and greets post Covid. I'm hoping this will continue alongside with hugs and autographs to soon follow!
Are you happy to hear that Mirabel is once again meeting and greeting with fans? Would you like for her to appear at Walt Disney World? Let us know in the comments on Facebook and in our Facebook group.