Are you wondering if there will be a celebration for EPCOT's 40th anniversary? We have some new details, so take a look right here!
EPCOT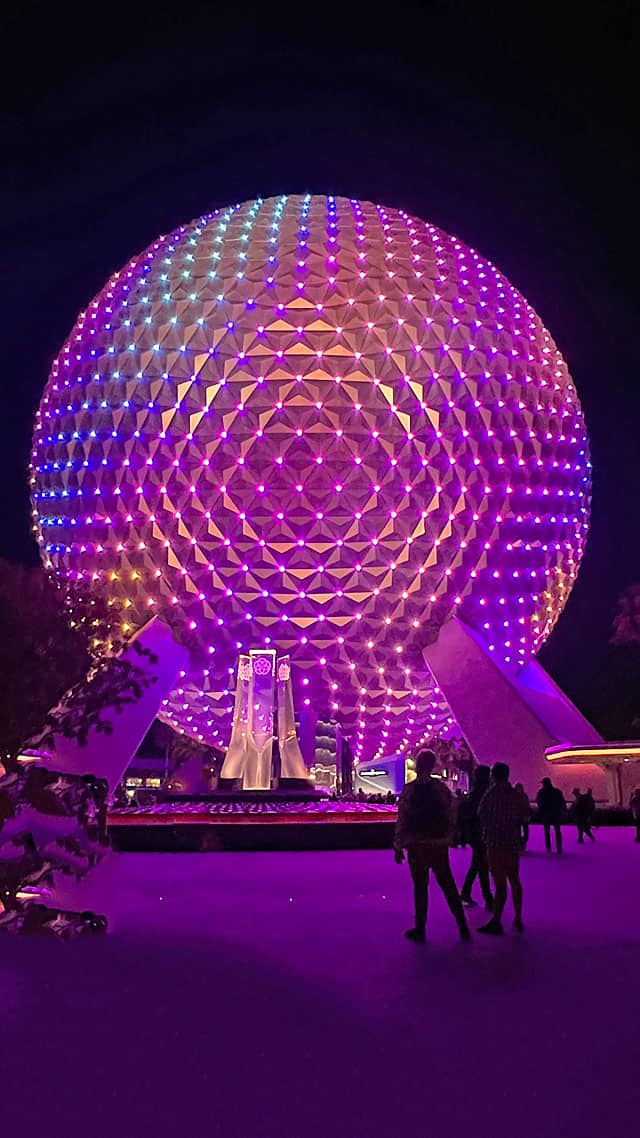 Disney's EPCOT theme park has been experiencing a major transition for some time. Walt Disney World's 50th anniversary brought many changes to the park, including a brand new nighttime spectacular, Harmonious. The show includes fireworks, lasers, songs and beautiful lighting presentations.
EPCOT's Spaceship Earth is probably one of the highlights of the celebration with its Beacon of Magic. See why many of us think it's the standout star of Disney World's 50th anniversary. The light shows are simply breathtaking and I (Maggie) have loved each and every special light show that has been shown for the EPCOT festivals.
To see more new things brought in recently, take a look at this post HERE.
Journey of Water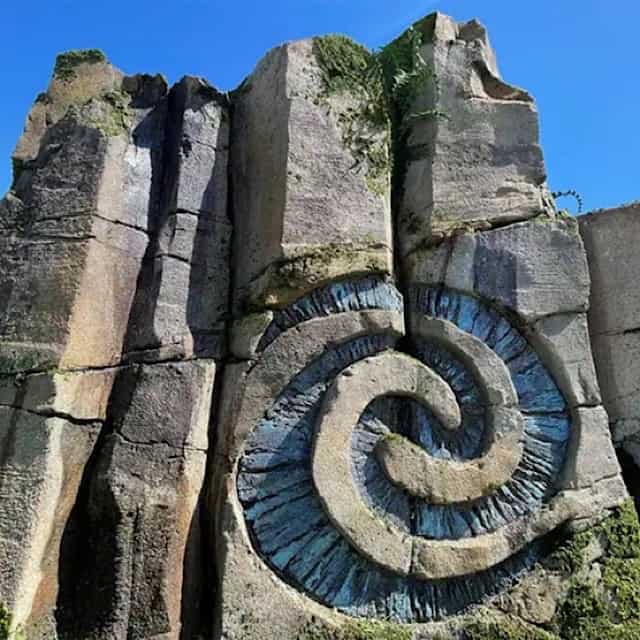 Perhaps the next huge development for EPCOT is Moana's Journey of Water project. When first announced, the "Journey of Water" was scheduled to welcome guests in October 2021 in time for the 50th Anniversary celebrations. That timeline was adjusted as this project is still in progress.
You can read about the latest development in this project in this post HERE. It seems like we are getting closer to its completion every day.
EPCOT40
Many guests have probably been wondering what Walt Disney World will do to celebrate another major milestone. EPCOT will be celebrating its 40th anniversary on October 1st. So far, we have seen little about any anniversary details at all, until now!
EPCOT will celebrate its 40th anniversary on October 1, 2022!
Instagram user, @mariellagent shared some pictures of the countdown to EPCOT's 40th anniversary on her Instagram page. In her post, you can see some photos of her standing by some of the concept art of the Walt Disney statue, pictures of a Cast Member party celebrating EPCOT's 40th, and a countdown to EPCOT40.
Be sure to look out for more logos featuring EPCOT40 and expect to see some new merchandise in celebration of the anniversary!
Are you looking forward to EPCOT's 40th anniversary this year? Will you be at EPCOT during the celebration? Tell us about it in the comments below or on our Facebook page.