If you are looking for a sweet new Disney treat, look no further! September is bringing Guests something frightfully delicious!
Gideon's Bakehouse
Gideon's Bakehouse is an extremely popular place to grab treats in Disney Springs at Walt Disney World. The bakehouse serves up delectable bakery items including cakes and cookies as well as caffeinated brews. The nitro cold brews are especially popular.
In fact, it is so popular that the line typically spills out into the street and wraps around the building. If you are at Gideon's and you don't see a line, it is most likely because it became so long that the staff moved it to a virtual queue. However, most guests who dare to take on the line, whether it is physical or virtual are thrilled with their treats.
All the New Treats!
September's delicious cookie offering is a tribute to the ever-popular Peanut butter Nitro Cold Brew. The Peanut Butter Cold Brew Cookie is a PB Cookie laced with Freshly Ground Espresso and fully covered in chopped Reese's Peanut Butter Cups and Reese's Pieces!
The cookie is available every day in September while supplies last (which they won't). They are limited to 2 per person.
Next up Gideon's is offering a French Toast Cold Brew. This new drink sounds unbelievably guzzle-worthy. I (Katie) am not even a coffee drinker, and I want it.
Merch!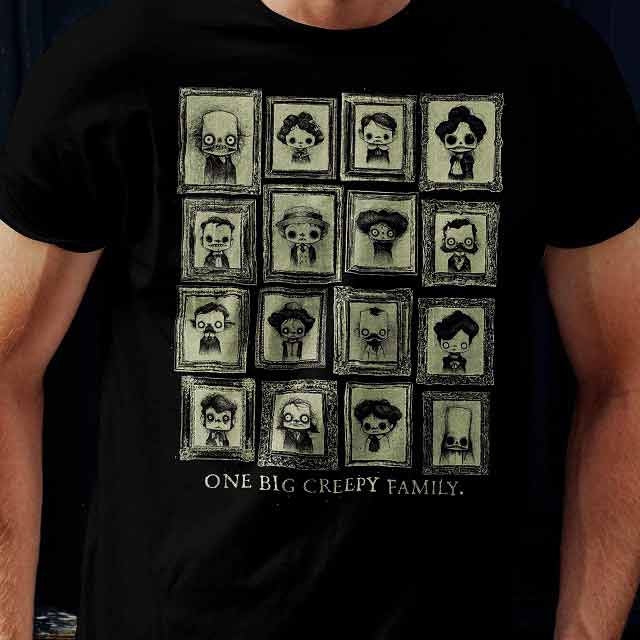 Also, do not miss the new Gideon's Bakehouse merch line-up. You can get special limited edition t-shirts. This one combines all of the Gideon's Bakehouse portraits into one design.
If pin trading is your thing, there is a fun pin as well! It is limited to just 2000 pieces. Merch is for sale at Gideon's online shop and in person while supplies last.
Will you be lining up for the new cookies and cold brew? Please let us know your thoughts on the Kenny the Pirate Facebook page. Don't forget to join the KtP crew page, too!