Looking for dining around Disney's Hollywood Studios? You don't want to miss this reopened dining location.
Reopening of Experiences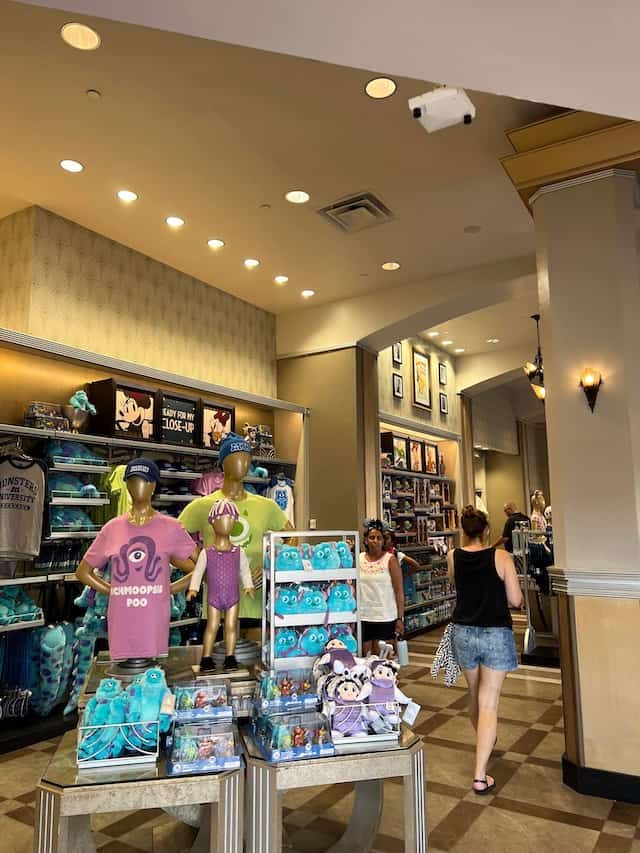 Each week it appears that more and more signs point to the return of normal in the Disney Parks. With the return of entertainment, Mickey hugs, and even the end of many safety protocols, our Disney Parks are looking more like what we remembered. Recently, Walt Disney World shared that several "Special Experiences" will soon return to EPCOT.
We love the return of so many special experiences throughout Walt Disney World. Some locations have reopened but have received a new purpose such as the new Florida Blue Lounge at EPCOT and this new indoor seating location at the Magic Kingdom. This week Disney's Hollywood Studios reopened a great retail location for guests.
Dining Location Reopened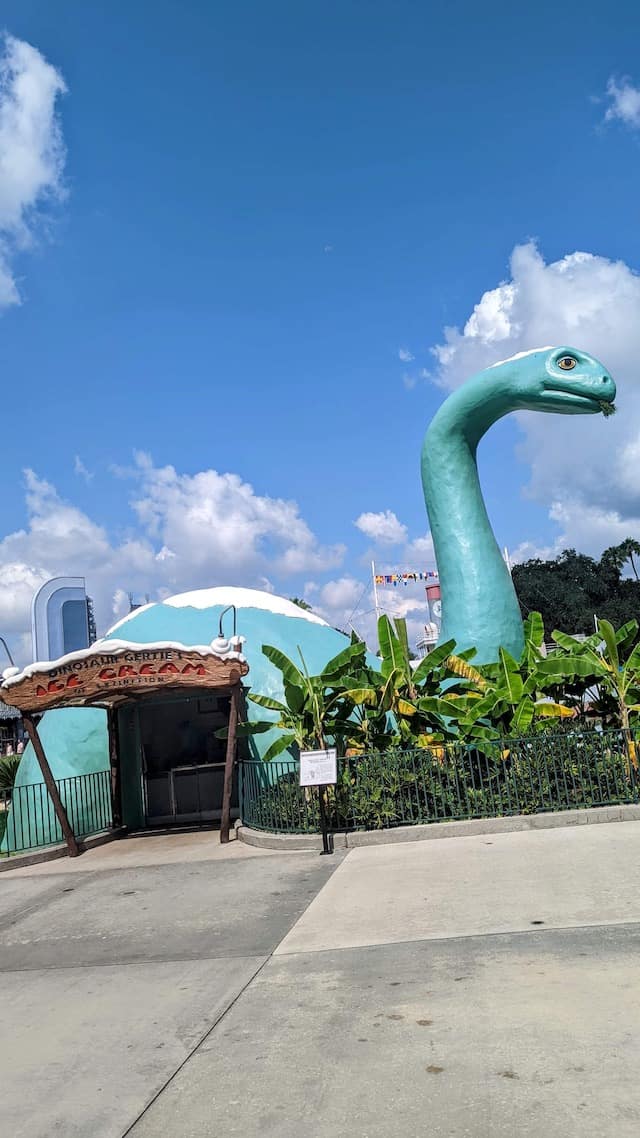 At Disney's Hollywood Studios, one dining location is centrally located but often overlooked. Dinosaur Gertie is iconic in the landscape of Disney's Hollywood Studios. Have you ever wondered why Dinosaur Gertie is located at Hollywood Studios?
In 1914 Windsor McCay published, what some consider, the first animated film of Gertie the Dinosaur using this technology. In honor of this first animation, Gertie the Dinosaur can be found in Hollywood Studios near the edge of Echo Lake.
What many guests may not know is that there is a dining location at Gertie. Dinosaur Gertie's offers frozen treats including a Mickey Bar, Mickey Mouse ice cream sandwich, and ice cream that is available in a cup or on a waffle cone.
Dinosaur Gertie's offers frozen treats with operating hours from 11:00 am until 5:00 pm.
On previous visits, Dinosaur Gertie's remained closed. Today, we noticed operating hours posted starting at 11:00 am until 5:00 pm. This is a great location to grab a sweet treat and try to stay cool while visiting Disney's Hollywood Studios.
Have you enjoyed frozen treats at Dinosaur Gertie's before? What location do you hope reopens next? Share your thoughts with us on our Facebook Page.