Check out our picture walk of Disney World's newest store and see why you don't want to miss going there on your next visit!
Toy Story Land Expansion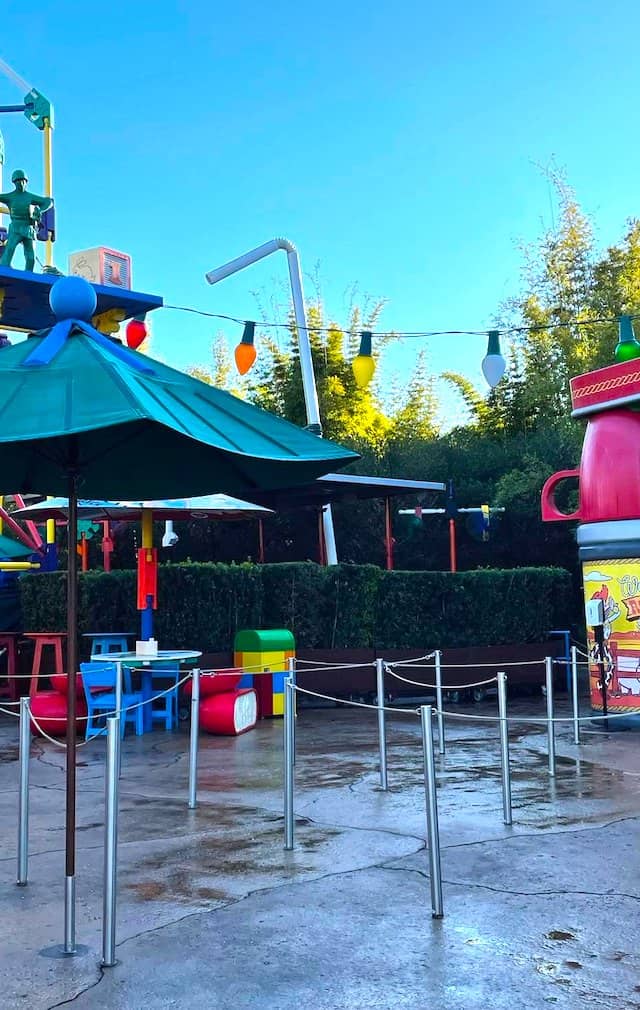 Disney is expanding Toy Story Land! A new seating location is being added at Woody's Lunchbox. The quick-service eatery serves totchos, grilled cheese and soup, and BBQ brisket sandwiches! There are plans to add a sit-down restaurant, but that area is blocked off with walls and we haven't heard much about it.
Once inside, you'll be surrounded by all of the rodeo festivities in-action as well as western town and train station play sets.
New Store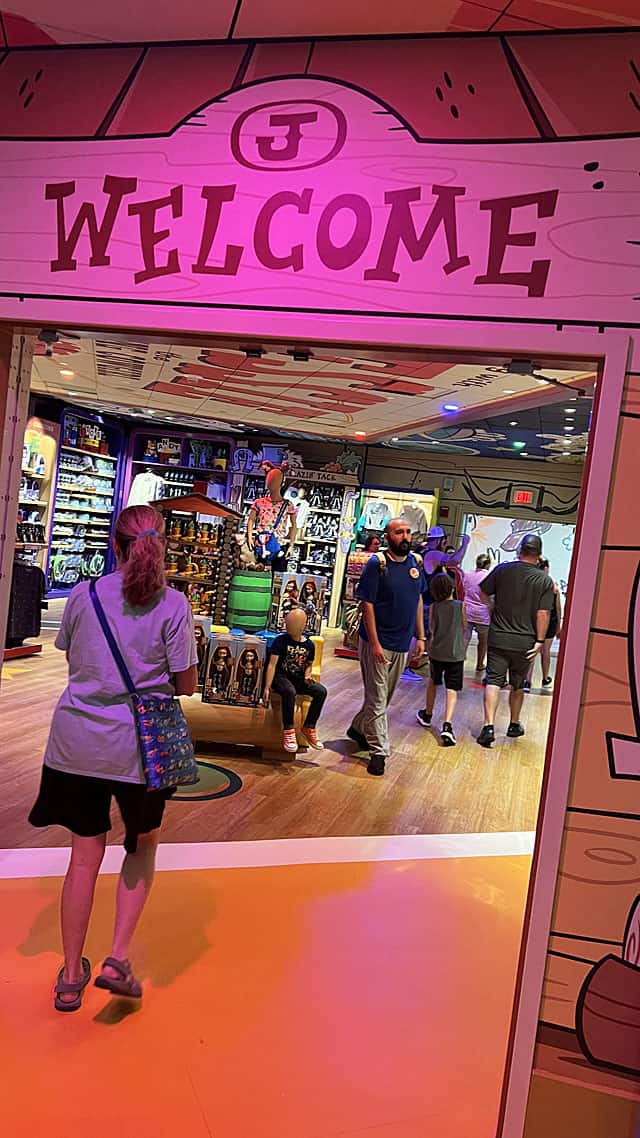 Earlier this week, we announced the opening of Jessie's Trading Post that will house a variety of toys and souvenirs for both the young and the young at heart. I (Susan) visited this fun shopping spot and am excited to share the cool design and merchandise found here. You'll find this store at the exit of the Toy Story Mania attraction.
Buzz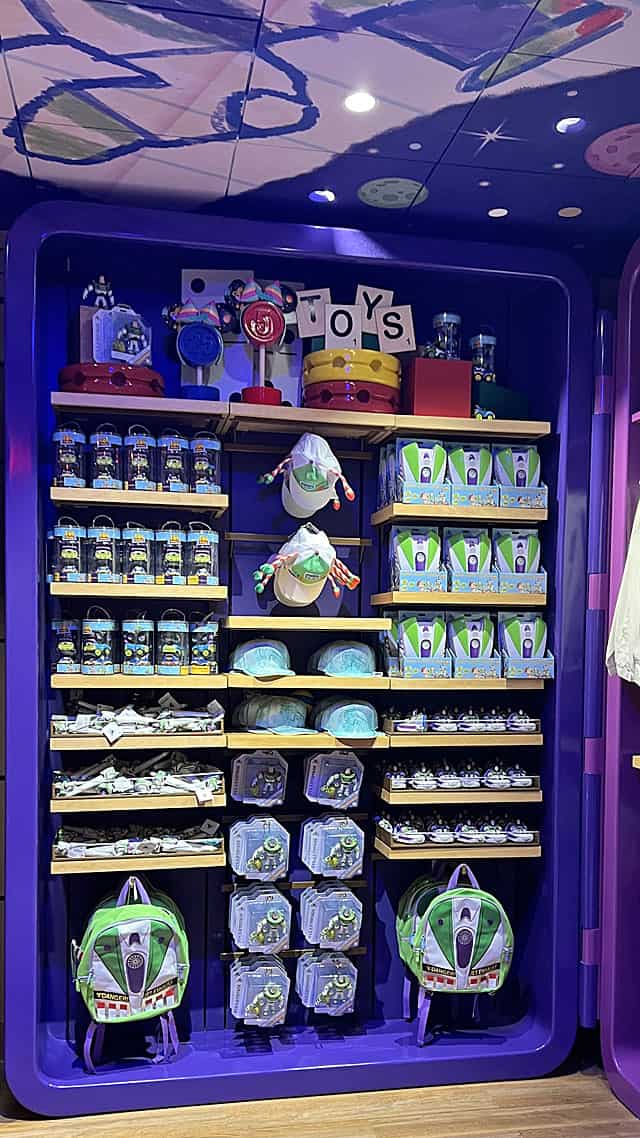 Most merchandise at Jessie's Trading Post is organized by our favorite Toy Story characters. First, take a look at everything any Buzz fans needs from hats and accessories to toys.
Woody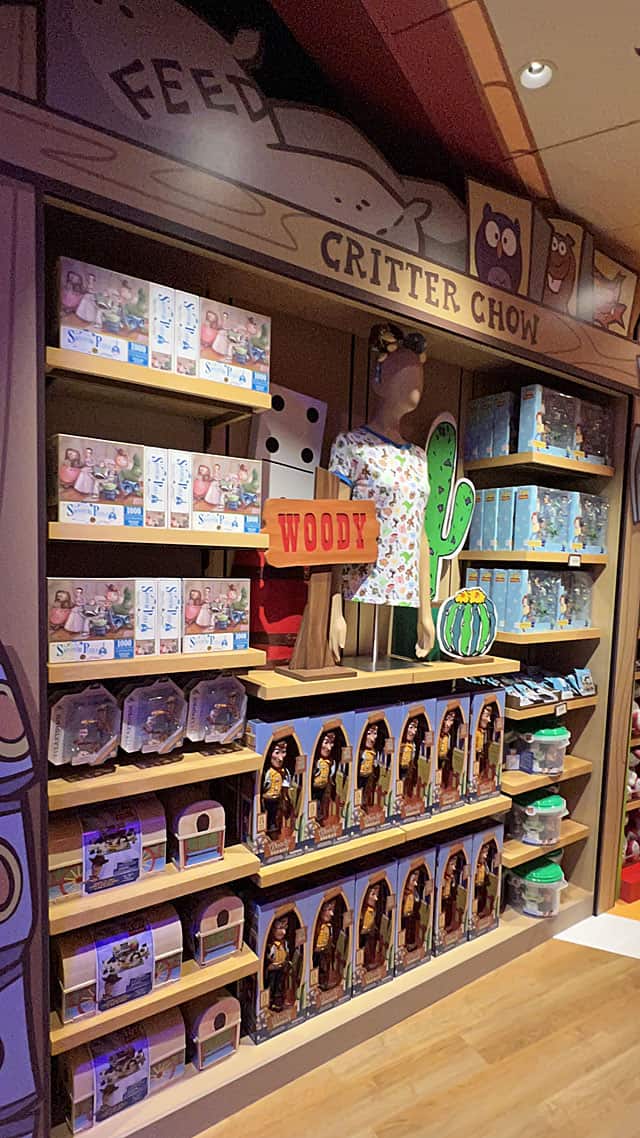 Next, look at the critter chow section to stock up on all our favorite Woody merchandise. I still have my grown child's Woody doll from the original movie!
Rex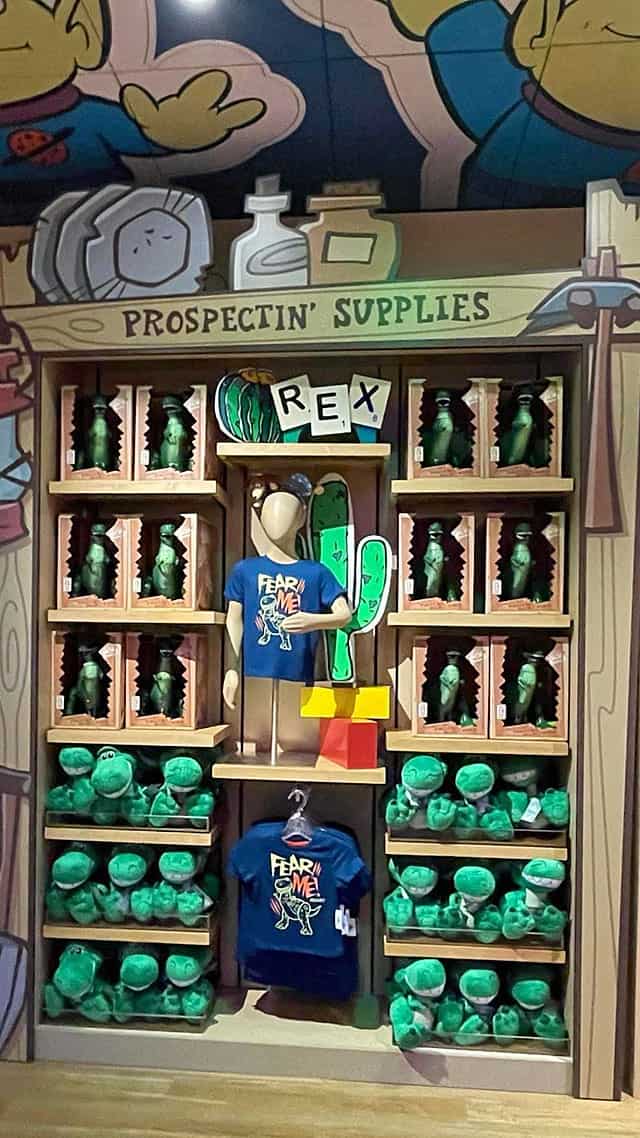 If Rex is one of your favorite Toy Story characters, you'll want to take home a plush, action toy, or t-shirt to remember your trip.
Toy Story 4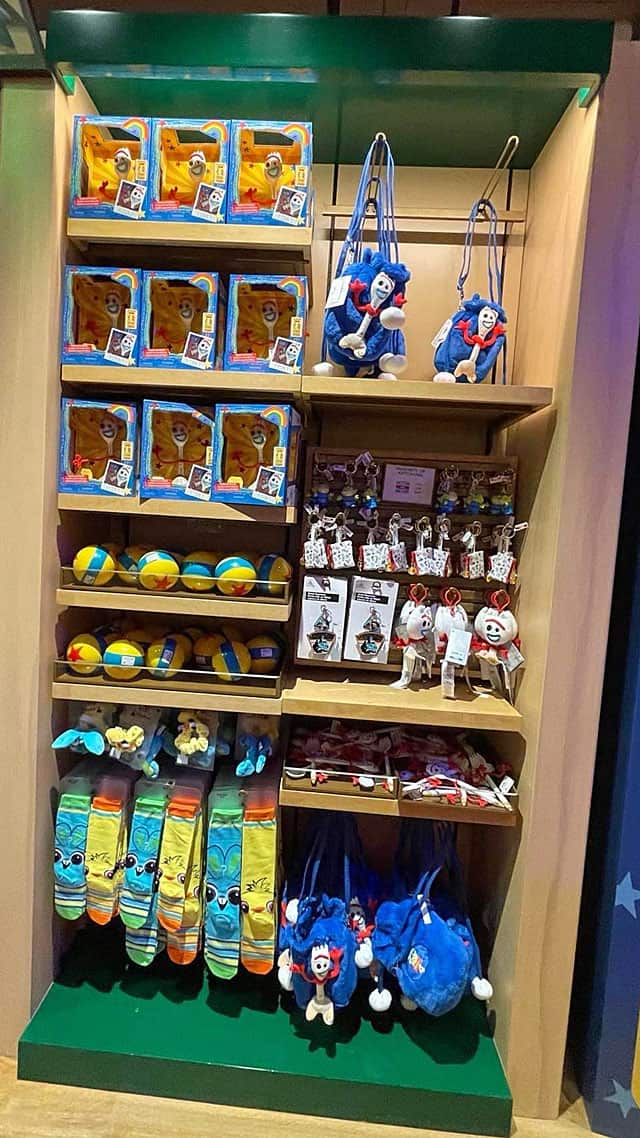 Toy Story 4 is also represented here with all types of fun accessories, including the fan-favorite Forky.
Accessories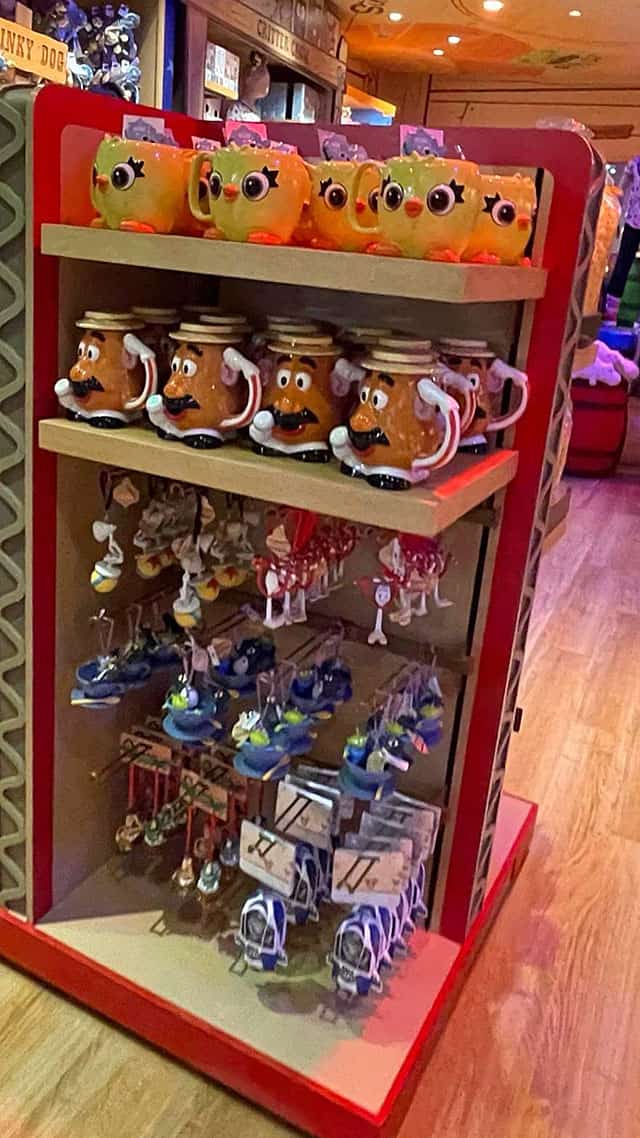 Also, you'll find a variety of ornaments and drinking glasses and mugs here.
Pizza Planet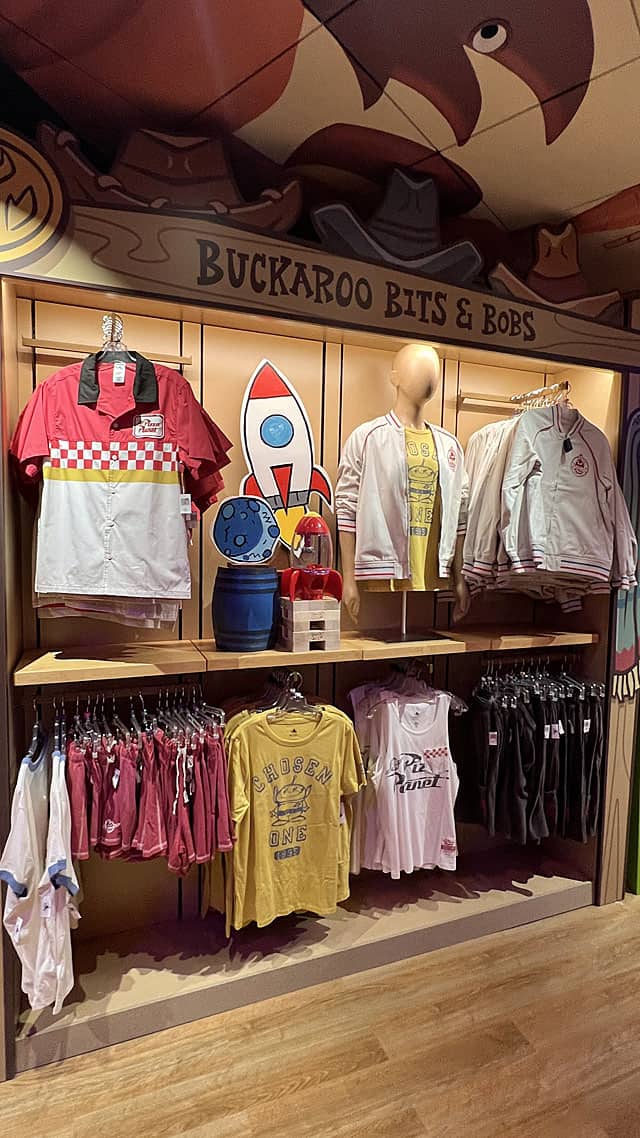 One of my favorite sections is the Buckaroo Bits & Bobs featuring Pizza Planet apparel. This is such a fun part of the Toy Story movies.
Check Out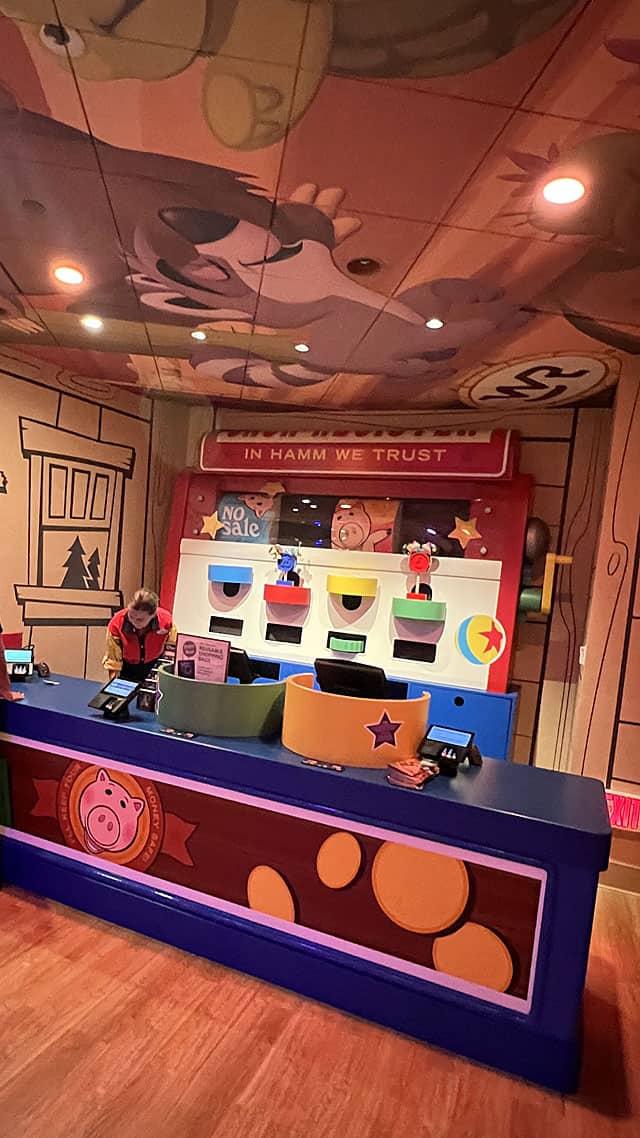 Even the check out area is fun and vibrant, full of Toy Story theming. At this time, Jessie's Trading Post does not accept the mobile shop in store feature. However, it wasn't crowded at all when we visited.
What is your favorite part of this cute new store? Please share your thoughts with us in the comments below or on our Facebook Page.