The Germany food booth at EPCOT's festivals is usually always a guest favorite, but is it still one of yours?
EPCOT's Food and Wine Festival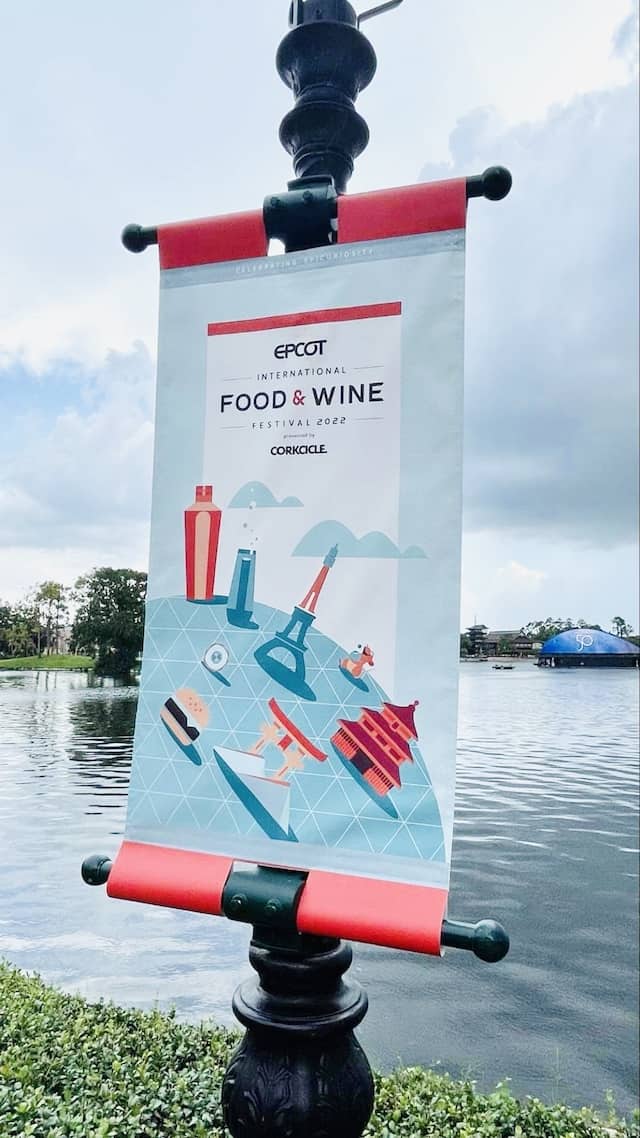 If you are a true Disney foodie, you will love EPCOT's Food and Wine Festival. Global Marketplaces across the World Showcase are available with plenty of food and treats to sample from all over the world.
The festival offers not only food and drinks, but a full lineup of entertainment and fun activities, such as a scavenger hunt for the kids (and adults) and a wide selection of festival merchandise.
Germany Food Booth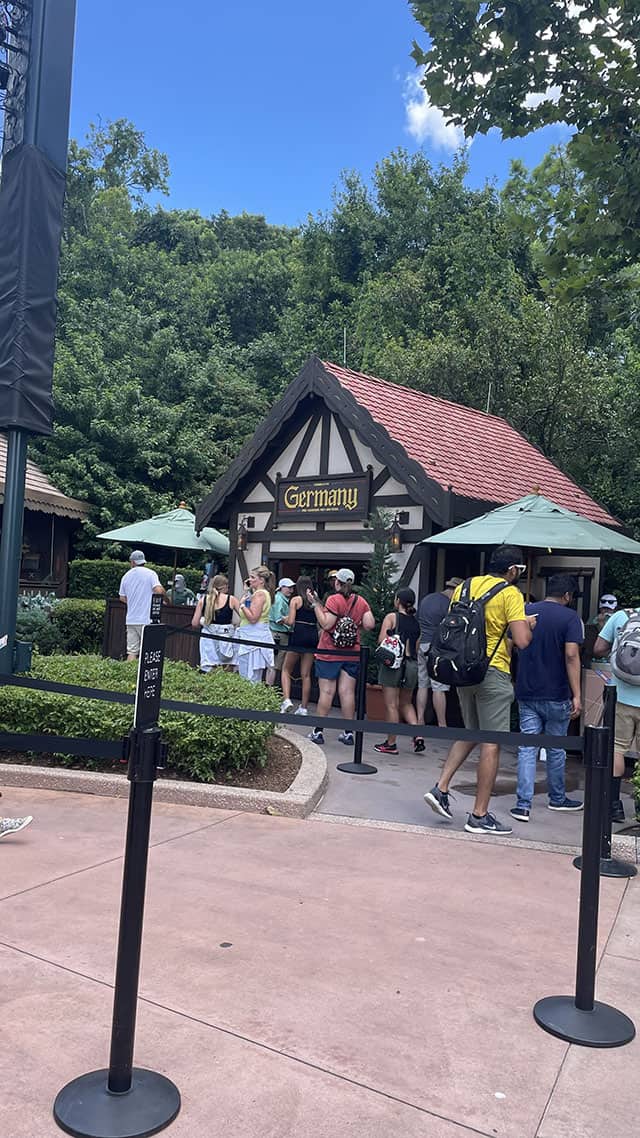 The Germany food booth is always a popular festival favorite. It is definitely one of my (Maggie) personal favorites at most festivals. Disney describes the dishes here as being, "köstlich!" or "delicious".
Not only can guests enjoy some delicious food and cool beverages here, but they can also catch some entertainment if the timing is just right. If you happen to be at this booth, you might catch some live entertainment from the Groovin' Alps. Read more about them in this post HERE. You can look for them right next door to the booth.
The festival runs from now until November 19, 2022.
Food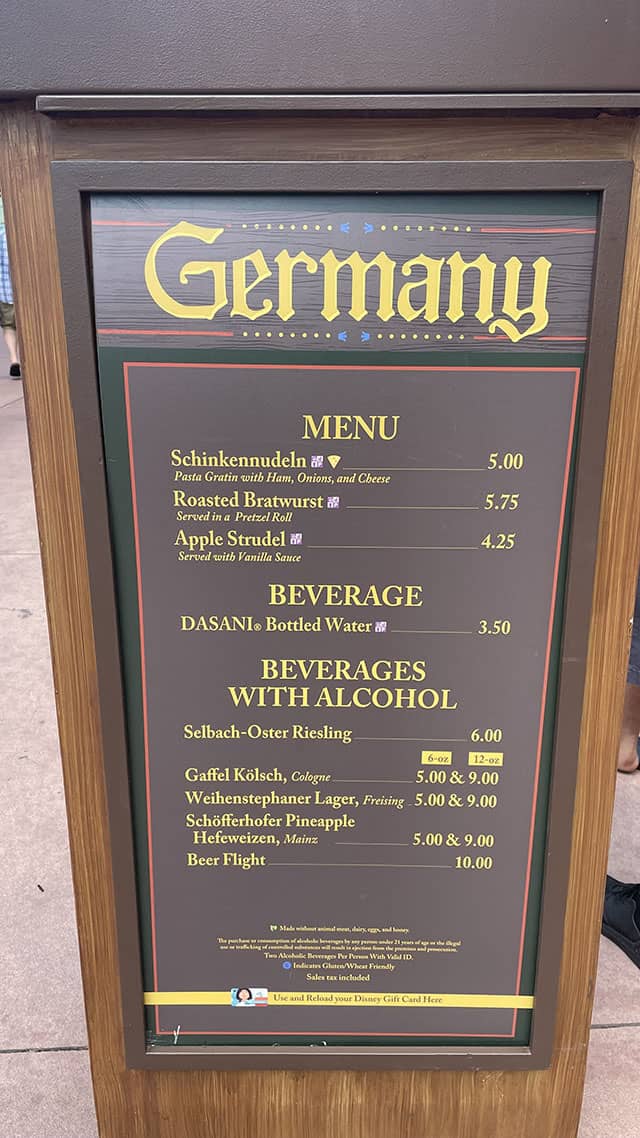 Schinkennudeln: Pasta Gratin with Ham, Onions, and Cheese (Emile's Fromage Montage item)
Roasted Bratwurst in a Pretzel Roll
Apple Strudel with Vanilla Sauce
Beverages
Gaffel Kölsch, Cologne
Weihenstephaner Lager, Freising
Schöfferhofer Pineapple Hefeweizen, Mainz
Selbach-Oster Riesling
Beer Flight
Our Thoughts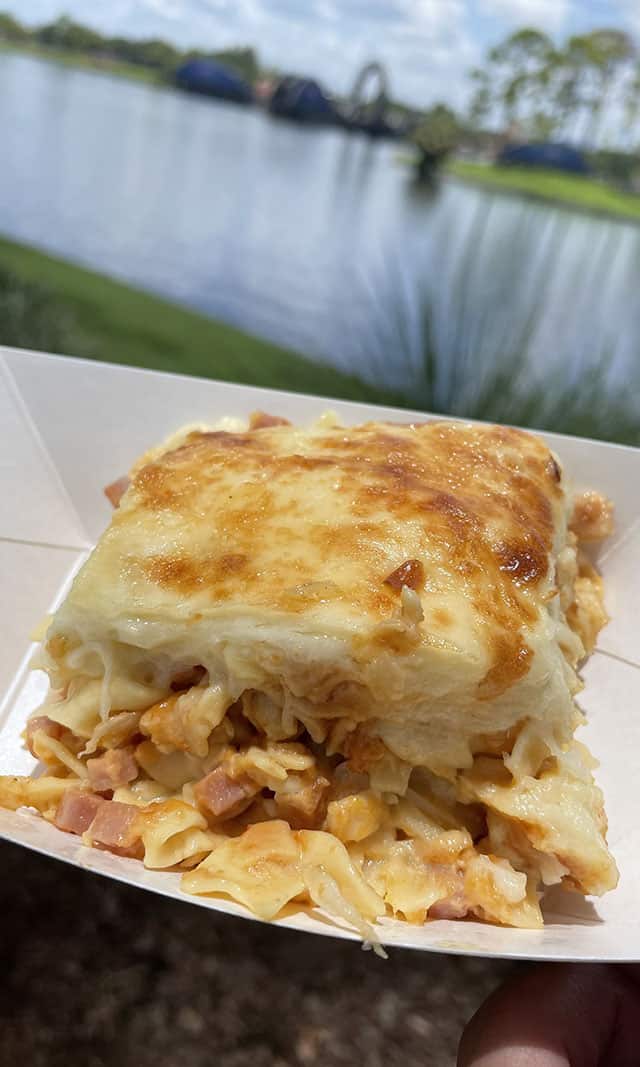 I tried the Schinkennudeln: Pasta Gratin with Ham, Onions, and Cheese. This was pretty flavorful and I liked the combination of the ham, onions and cheese, but it was a pretty huge portion.
I had expected it to be much smaller similar to other festival dishes, so if you want to try this, bring your appetite too. I felt like it was very similar to lasagna.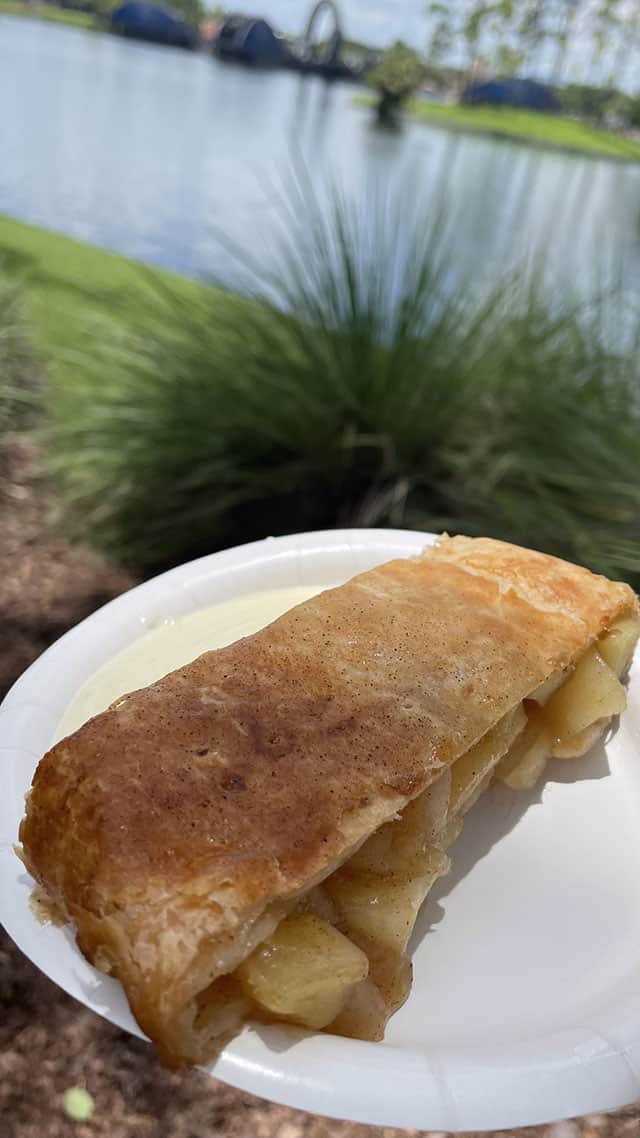 Another dish was the Apple Strudel. This too was also a pretty hefty portion. I do not think it was mind blowing in any way, and I really preferred the warm cheese strudel with berries from the Flower and Garden Festival much more. I would definitely go back for that but would not be running back to have the Apple Strudel. It was fine, but just not spectacular.
This is one of the more reasonable food booths in terms of price as items here only cost between $4-6 for food. If you choose to try any of the drinks, those cost between $3-10.
Is this still one of your favorite booths at EPCOT's Food and Wine Festival? Tell us about your favorite dish or why you don't like it in the comments below or on our Facebook page.