We LOVE the changes to Emile's Fromage Montage this year. If you are heading to Epcot International Food & Wine Festival, and you are planning to eat cheese dishes, you should give it a try.
Emile's Fromage Montage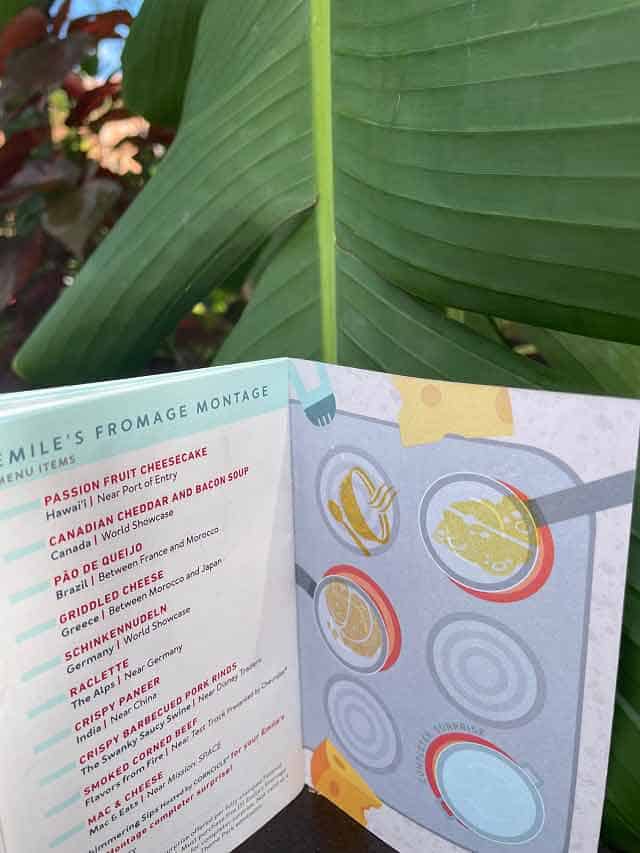 Typically, during festivals at Wlat Disney World, guests have a chance to earn a free treat as they explore the various food booths. For example, at Epcot International Festival of the Holidays, Disney offers the Cookie Stroll.
During Epcot International Food & Wine Festival, Disney offers Emile's Fromage Montage. Guests can eat cheese dishes around the global marketplaces and earn a prize for collecting enough stamps on their festival passports. You can read the details here.
Changes from Previous Years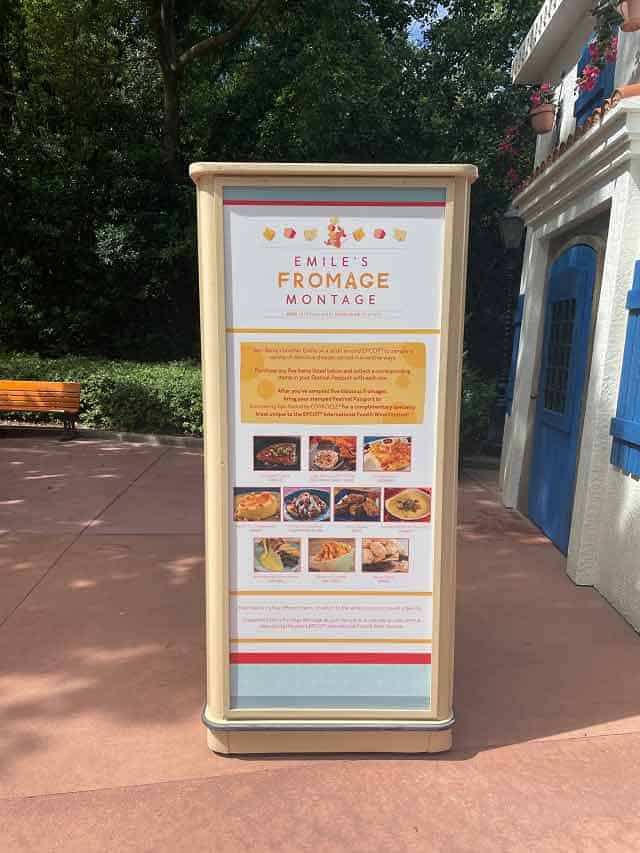 This year, my travel party and I (Katie) were delighted with the change to this "cheese crawl event." In previous years, guests had to eat 5 specific cheese dishes to redeem the free prize. However, this year, guests could eat any combination of 5 select dishes. These include:
Crispy Barbecued Pork Rinds with Pimento Cheese at the Swanky Saucy Swine Marketplace
Smoked Corned Beef with Crispy Potatoes, Cheese Curds, Pickled Onions, and Beer-Cheese Fondue at the Flavors from Fire Marketplace
Crispy Paneer with Mango-Curry Ketchup at the India Marketplace
Schinkennudeln: Pasta Gratin with Ham, Onions, and Cheese at the Germany Marketplace
Raclette (any) at the Alps Marketplace
Griddled Cheese with Pistachios and Honey at the Greece Marketplace
Pao de Queijo: Brazilian Cheese Bread at the Brazil Marketplace
Canadian Cheddar and Bacon Soup served with a Pretzel Roll at the Canada Marketplace
Passion Fruit Cheesecake with Toasted Macadamia Nuts (Available Beginning August 15) at the Hawaii Marketplace
Mac and Cheese (Any…Available Beginning August 15) at the Mac and Eats Marketplace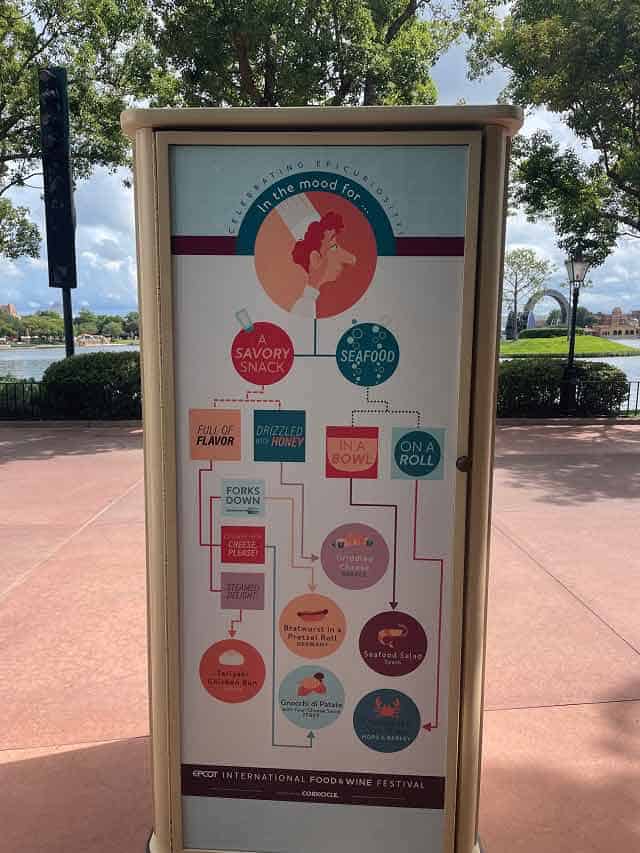 This is great news for those with dietary preferences and restrictions who have not completed a challenge in the past simply because a dish or two contained ingredients they need to or prefer to avoid. I applaud Disney for making this inclusive change as more people can enjoy participating now.
What We Ate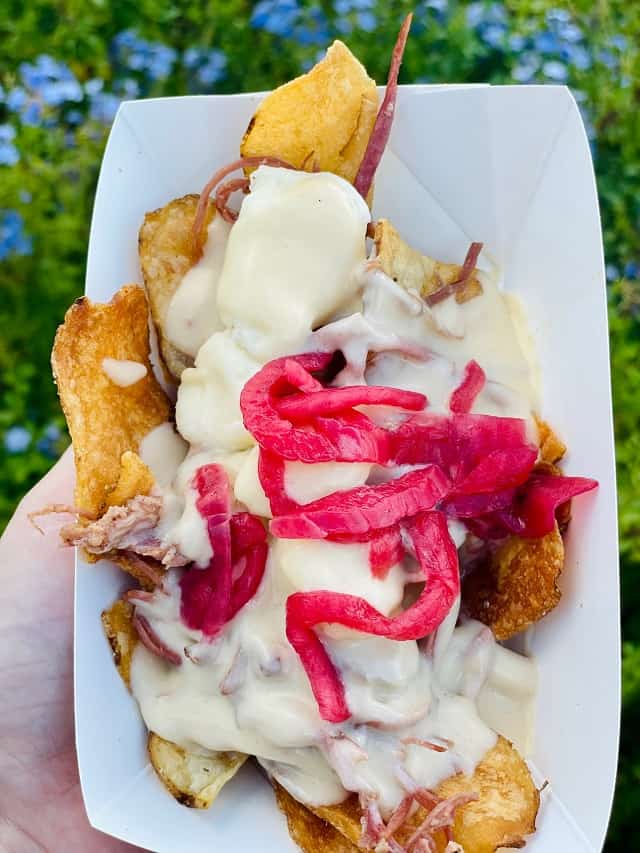 For the cheese crawl, my friends and I tried 4 dishes. One was so good that we had it twice!
We started with the Smoked corned Beef from Flavors from Fire. It is always a favorite. For a review, head over here.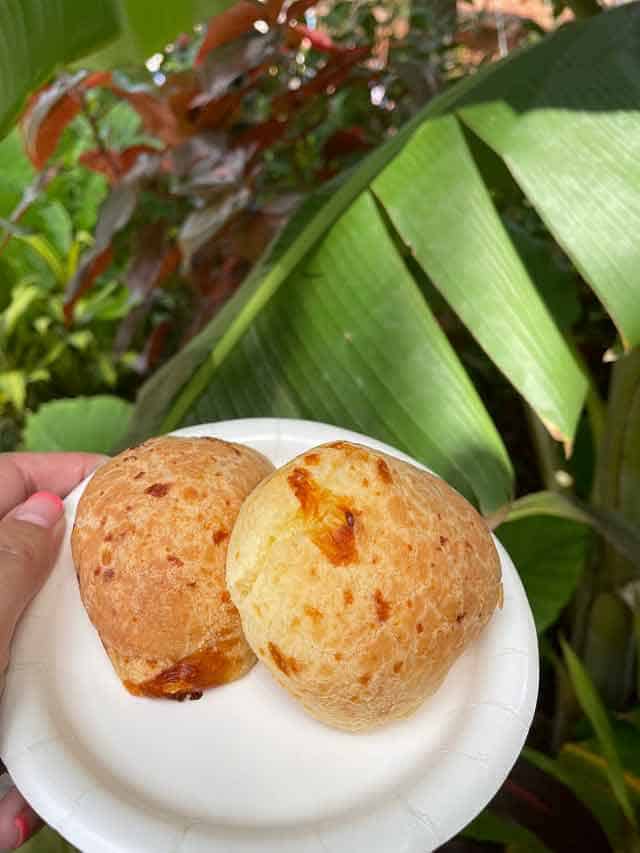 Next, we tasted the cheese soup at Canada. You can read a review of the changes to this popular dish here.
We grabbed an order of cheese bread in Brazil. For a full review, click here.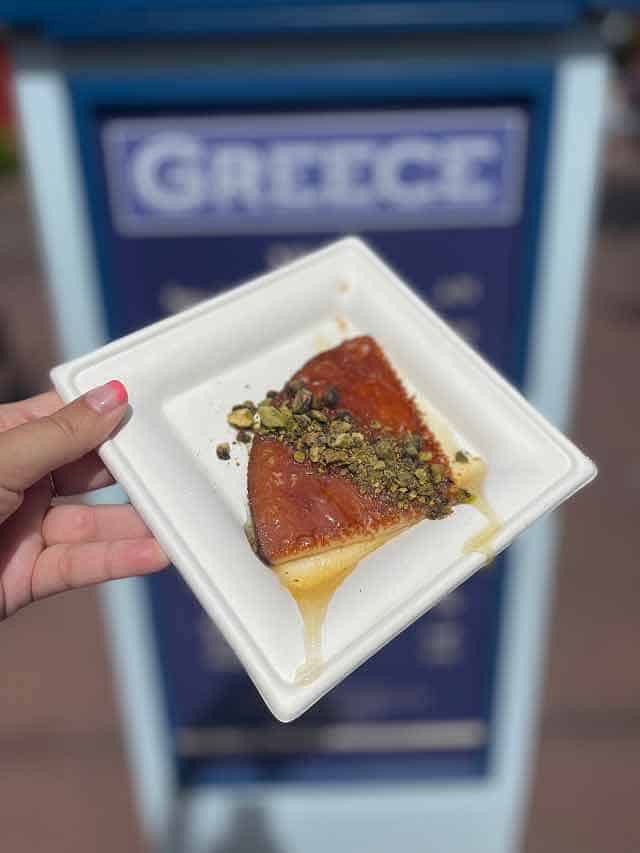 We ended with 2 orders of Griddled Cheese in Greece. The case members stamped the book twice to end our cheese feasting. You can read a full review of this glorious festival dish here.
The Festival Prize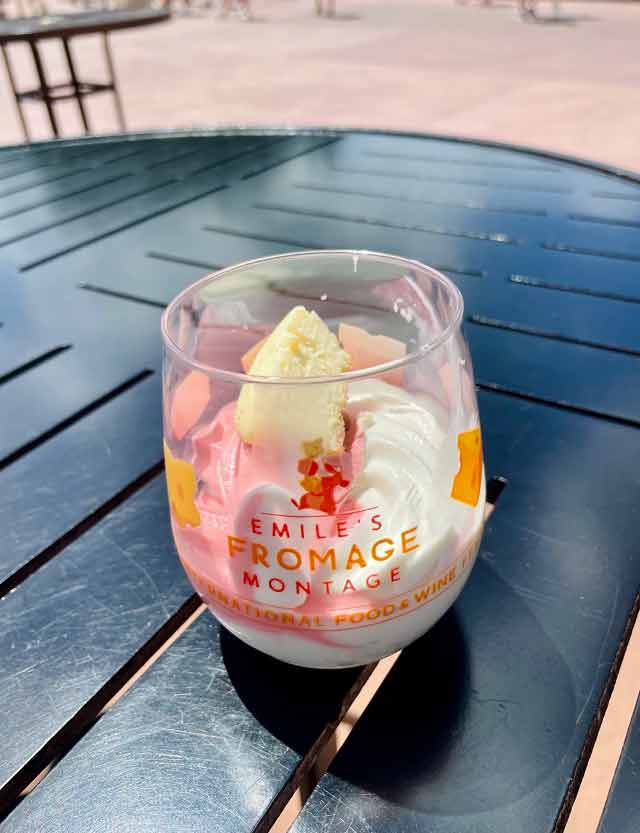 The prize for 2022 is a Strawberry Cheesecake DOLE Whip in a souvenir cup. This is not a flavor you can currently find very often. The treat is topped with a cheesecake bite.
heat, of course. We let our littlest traveler enjoy the majority of the treat. It is definitely "kid approved." However, adults agree that the DOLE whip is pretty yummy and nice for a warm day. It does melt very quickly in the heat, of course.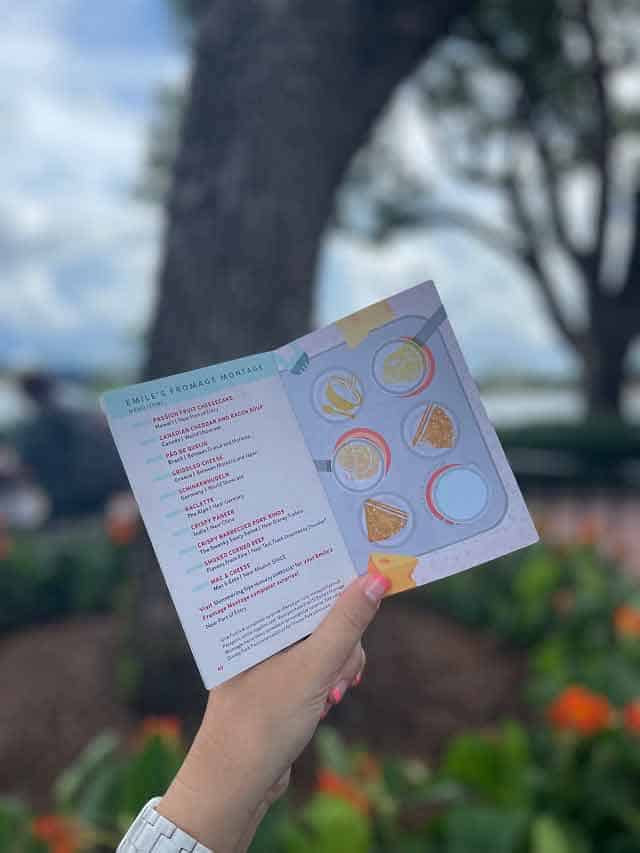 Speaking of melting, you will want to be sure NOT to put your prize cup in the dishwasher. It is very thin plastic that will not take heat well. It reminds me of a disposable champagne glass.
Is It Worth it?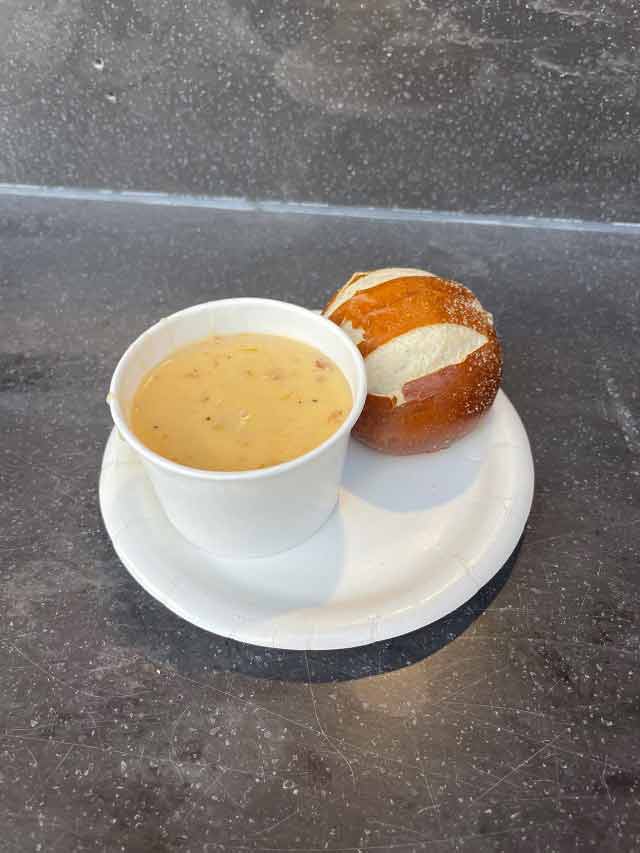 I think that this year, the Fromage Montage was certainly worth it. With the changes, my group did not have to eat any dishes we were not planning to enjoy in the first place.
Additionally, some of the festival's best values are included in the event. The Brazillian Cheese Bread and Griddled Cheese both come in at under $5.00. If you like the sound of some of the items that cost a little less, you might find value in the Fromage Montage as well.
Are you going to complete Emile's Fromage Montage this year? Are you happy about the changes? Let us know in the comments below or on our Facebook page. Or, keep the conversation going and share them with us in our crew, too!