Are you headed to Epcot International Food & Wine Festival? This is one dish you are not going to want to miss.
Epcot International Food & Wine Festival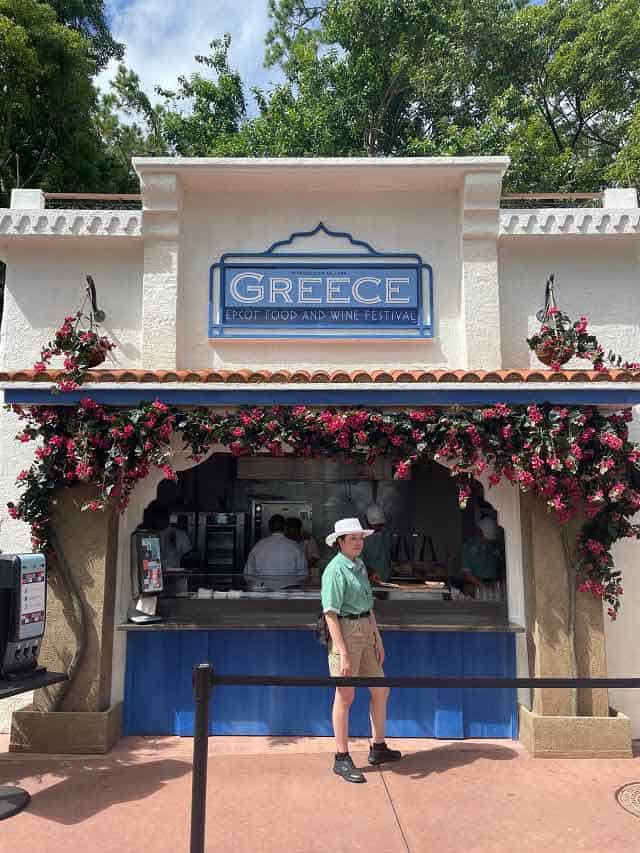 This year's Epcot International Food & Wine Festival has arrived! Festivities kicked off on July 14, 2022 and runs through November 19, 2022.
We here at the Kenny the Pirate writing crew are eating our way around the Global Marketplaces to help you, dear readers, make informed choices before putting your precious Disney dollars to work.
Greece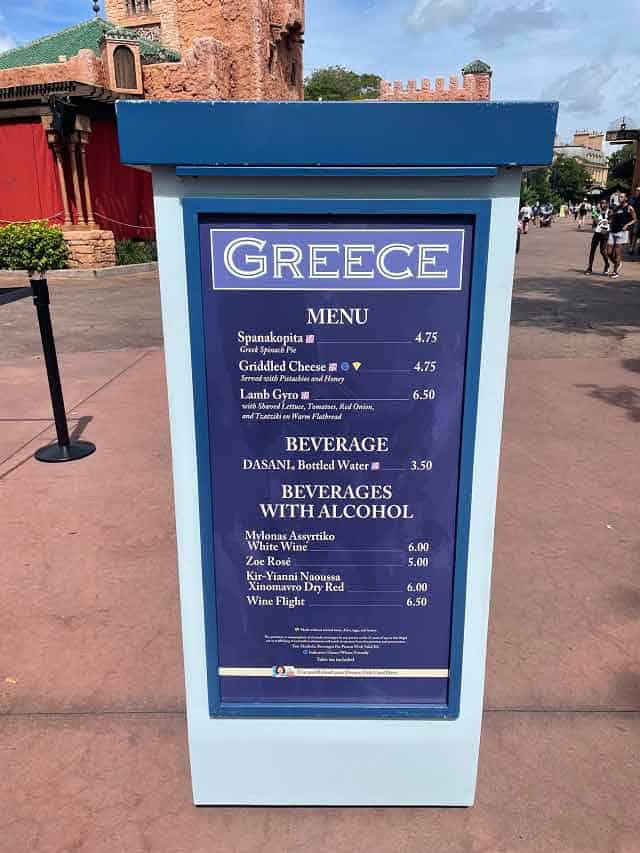 The Greece Global Marketplace is not hard to find. It is located between Japan and Morocco as you wind around World Showcase. Or, if you are a Canada-first person, it is located between Morocco and Japan.
Last year, Greece's Global Marketplace came through with a dark-horse dish that turned out to be one of the best of the fest. And this year it is back on the menu! This year Greece is serving up a tempting trio. Spanakopita, Griddled Cheese, and Lamb Gyro as well as a variety of beverages.
Griddled Cheese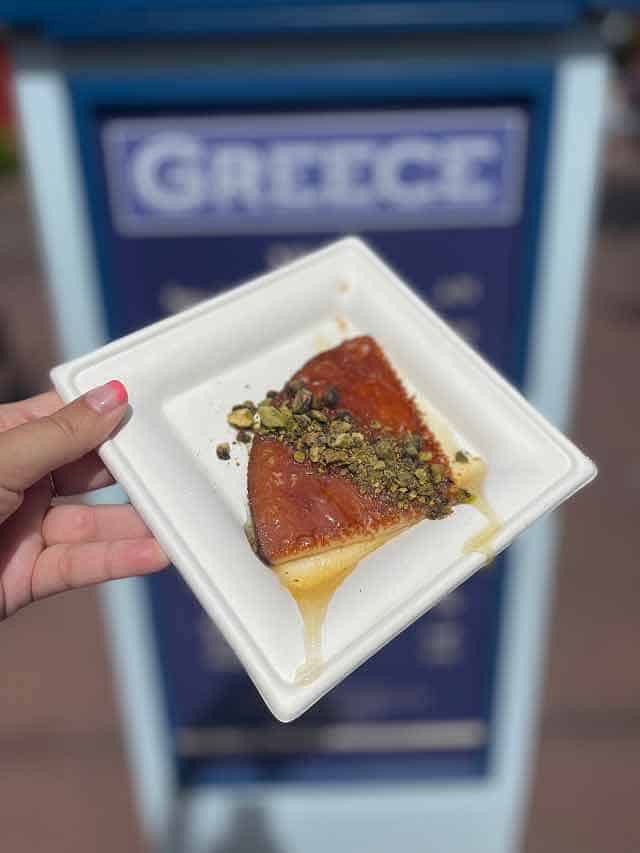 History has repeated itself as the Griddled Cheese in Greece is once again a dish fit for a goddess. When it comes to Food & Wine, Greece has us singing "You're the One that I Want."
For those who have never experienced the goodness that is Griddled Cheese, it is a delectable combination of griddled cheese, pistachios, and honey. It is gluten/wheat-friendly.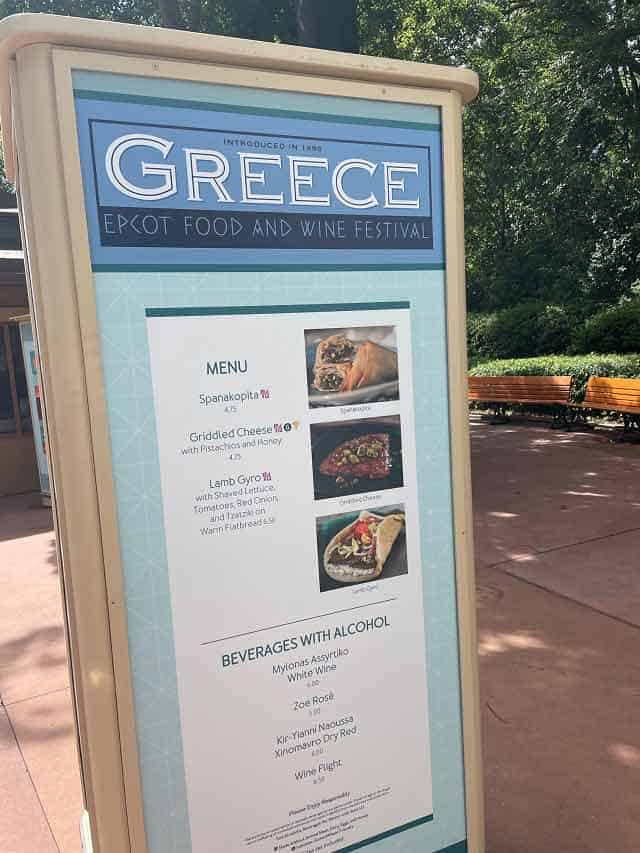 It's so simple in terms of ingredients, yet so complexly yummy. It is one of the few dishes that I (Katie P) plan to repeat at Food & Wine this year.
The griddled cheese my travel party and I had this go around was fresh, creamy, and delicious. The sweet and savory contrast creates a flavor profile that makes it one honey of a dish!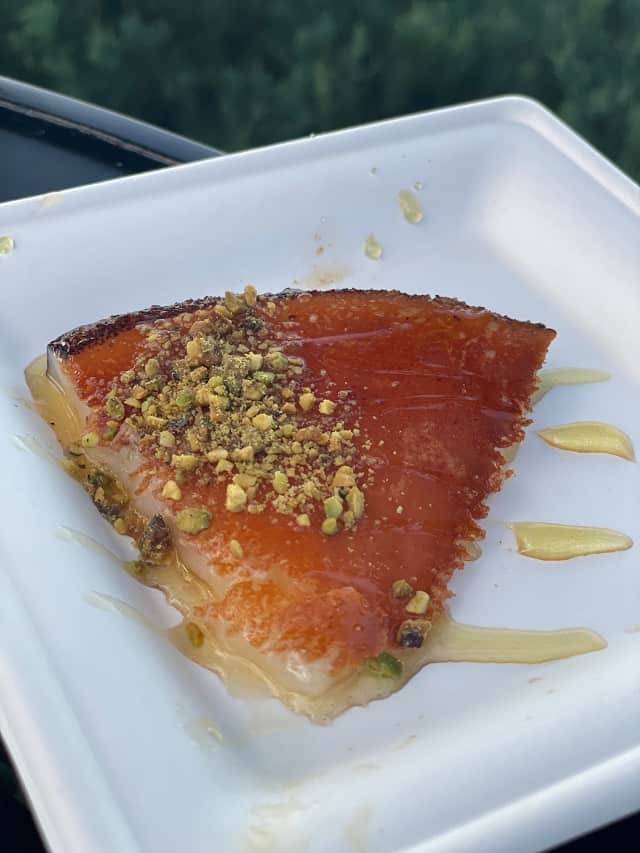 Even better, it costs just $4.75. This makes it one of the more reasonably priced festival items! The Griddled Cheese is also part of Emile's Fromage Montage. You can read more about the cheesy challenge right here.
This is one dish where freshness might matter to you. It could potentially be disappointing if the cheese has been sitting beneath the heat lamp for a bit. As it stands though, I have never had a bad Griddled Cheese at Food & Wine. it is one of my favorites, and I hope it returns for years to come.
Have you tried the Griddled Cheese? Do you have plans to do so? Please let us know your thoughts on the Kenny the Pirate Facebook page. Don't forget to join the KtP crew page, too!