Does Flavors from Fire still serve up some of the best of the fest? We tried it to find out.
Epcot International Food & Wine Festival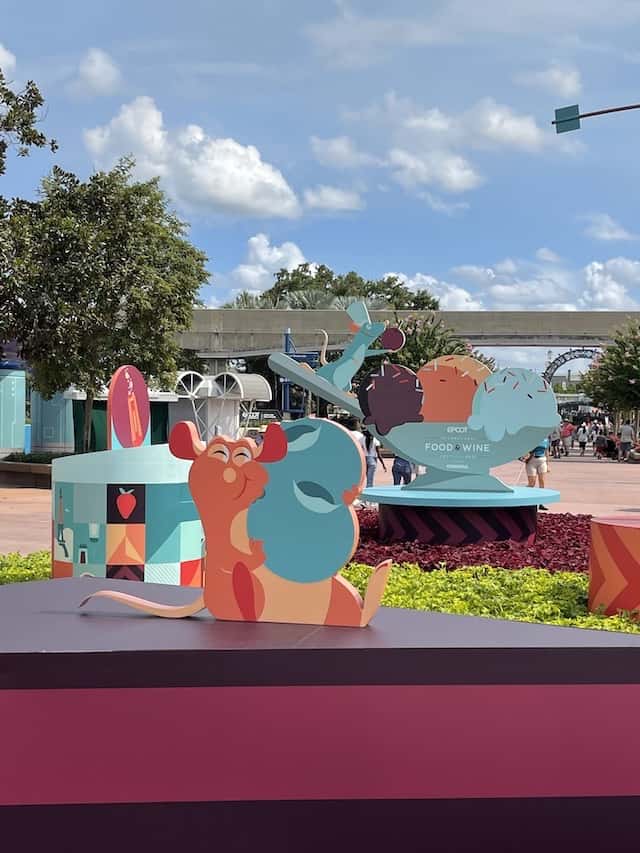 The Epcot International Food & Wine Festival is revving up at Walt Disney World. Members of your KtP writing crew headed to the festival to check out some of the flavors for you. We are eating around the world so that you will know what's a hit and what's a miss before you put your hard-earned Disney dollars to work.
This year's festival offers a myriad of Global Marketplaces featuring flavors from around the world. You can check out all the treats right here!
Flavors from Fire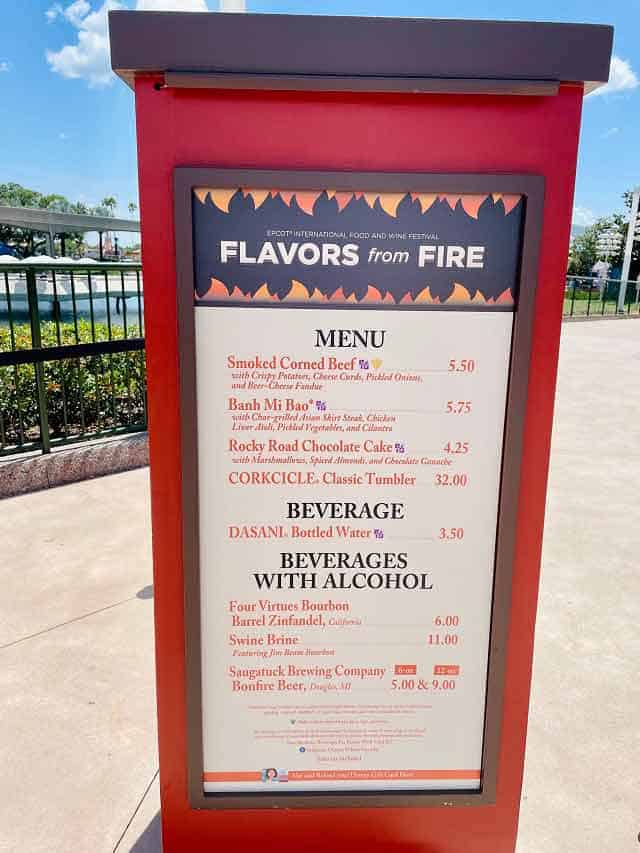 Flavors from Fire started its festival run with a hot debut several years back. And, it is still a fantastic choice if you are looking for something good to eat.
The menu includes:
Smoked Corned Beef with Crispy Potatoes, Cheese Curds, Pickled Onions and Beer-Cheese Fondue (Emile's Fromage Montage item)
Banh Mi Bao with Char-Grilled Asian Skirt Steak, Chicken Liver Aïoli, Pickled Vegetables and Cilantro
Rocky Road Chocolate Cake with Marshmallows, Spiced Almonds and Chocolate Ganache
Smoked Corned Beef
The Smoked Corned Beef is one of my favorite festival items ever. Though it has had several variations in its existence, all of them have been good.
It is one of the better savory dishes at this year's festival. It is smoky, salty, and cheesy, and the chips give it just enough crunch.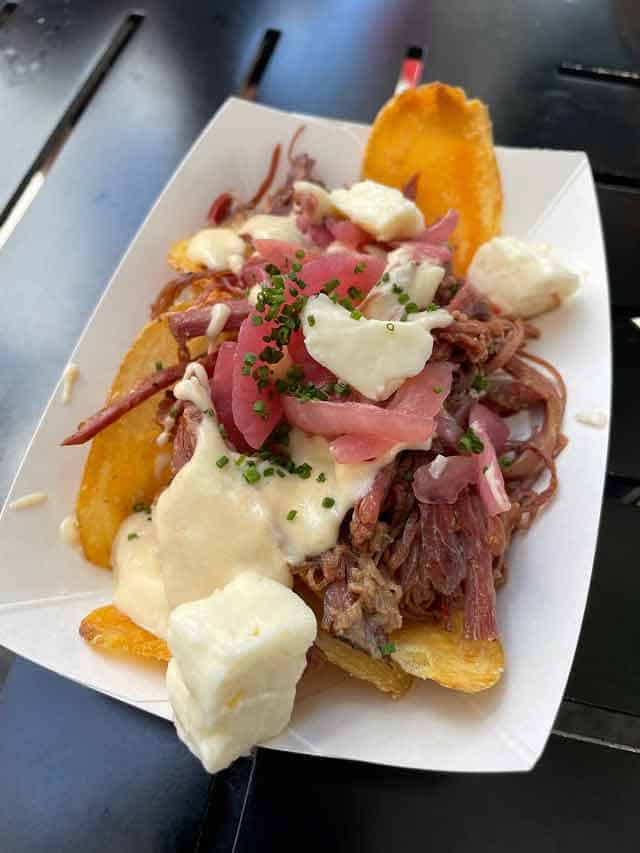 At $5.50, this is a good value, especially considering it is one of the larger portions of food at the festival. It would make a filling snack for one person, but it is also sharable.
If you do not like large cheese curds, this may not be for you. But otherwise, it is not one that I (Katie) would hesitate to recommend and repeat.
Rocky Road Chocolate Cake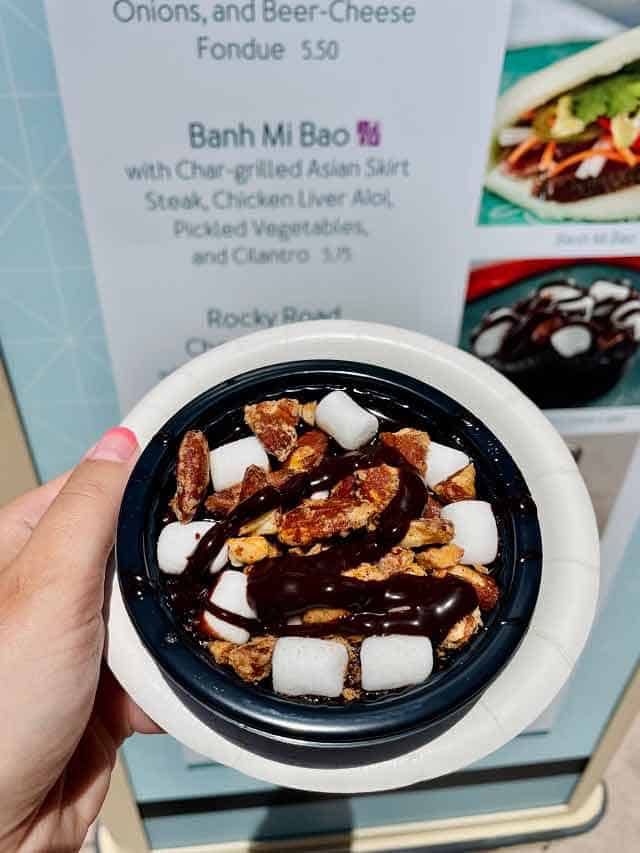 The Rocky Road Chocolate Cake with Marshmallows, Spiced Almonds and Chocolate Ganache is new to this year's festival. I prefer it to last year's chocolate dish. It is one of the least expensive dishes at the festival at $4.25.
The chocolate cake, ganache and marshmallows are rich, sweet, and tasty. Even so, I feel like the dish just isn't quite right. The spiced almonds, for me, would be better as a separate dish. They were almost too spicy and fought the decadence of the cake instead of complementing it. Even so, it a pretty good festival dessert overall, especially for the price.
Are you planning to hit up Food & Wine? Is Flavors from Fire on your must do list? Let us know in the comments below or on our Facebook page. Or, keep the conversation going and share them with us in our crew, too!