One of the EPCOT Flower and Garden Festival desserts tastes as amazing as it looks. See where to find this not-to-be-missed dessert.
EPCOT Flower and Garden Festival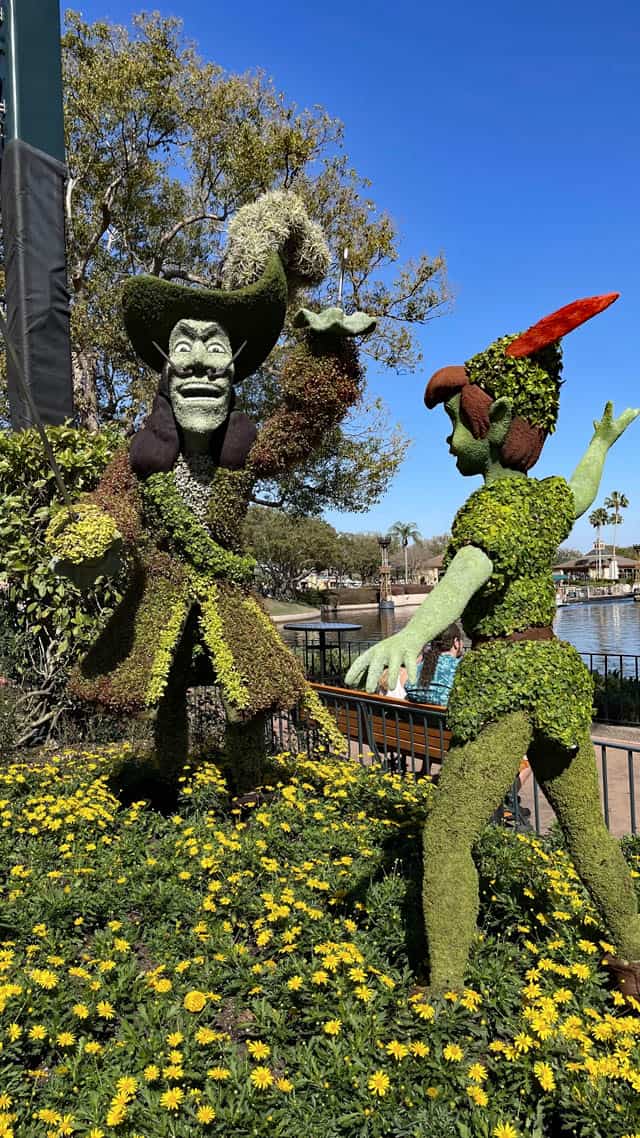 International Flower and Garden Festival is the most beautiful of all Epcot's festivals. Step into brilliant gardens, themed topiaries, a rockin' concert series, magic bands, merchandise, and more. Also, check out the brand new Spaceship Earth light show HERE.
EPCOT's International Flower and Garden Festival takes place from March 2 to July 4, 2022. In addition, check out our complete guide to EPCOT's 2022 Flower and Garden Festival HERE.
Location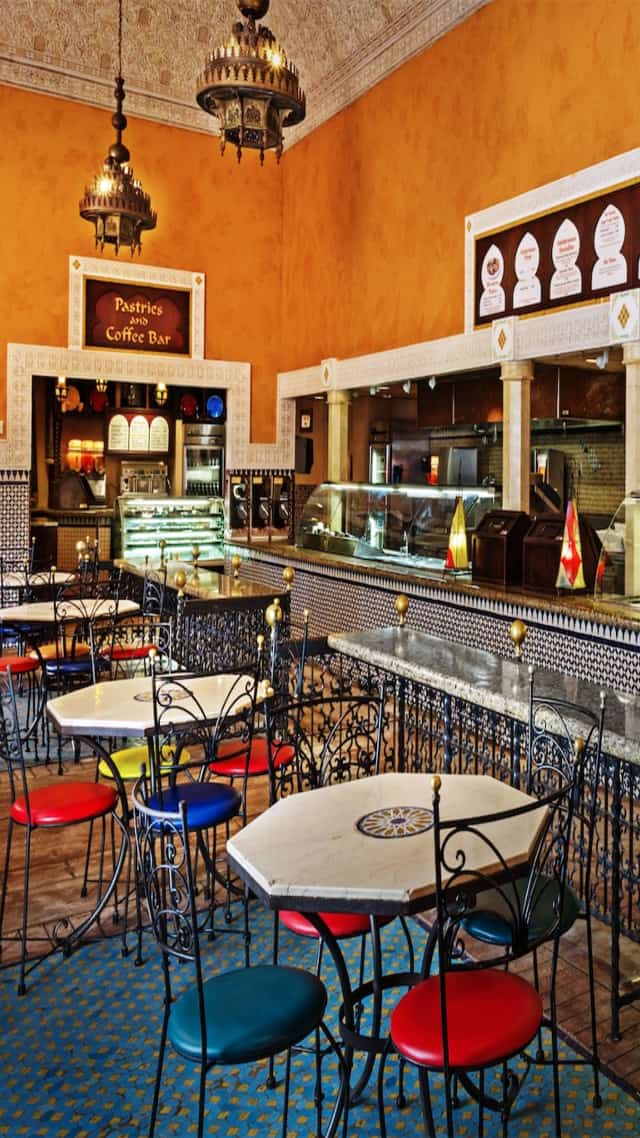 Tangierine Café, one of the most delicious quick service locations in all of Disney, served authentic shawarma platters, tempting pastries, and specialty coffee drinks. However, Tangierine Café never reopened as a year-round quick-service location since the parks closed in March 2020.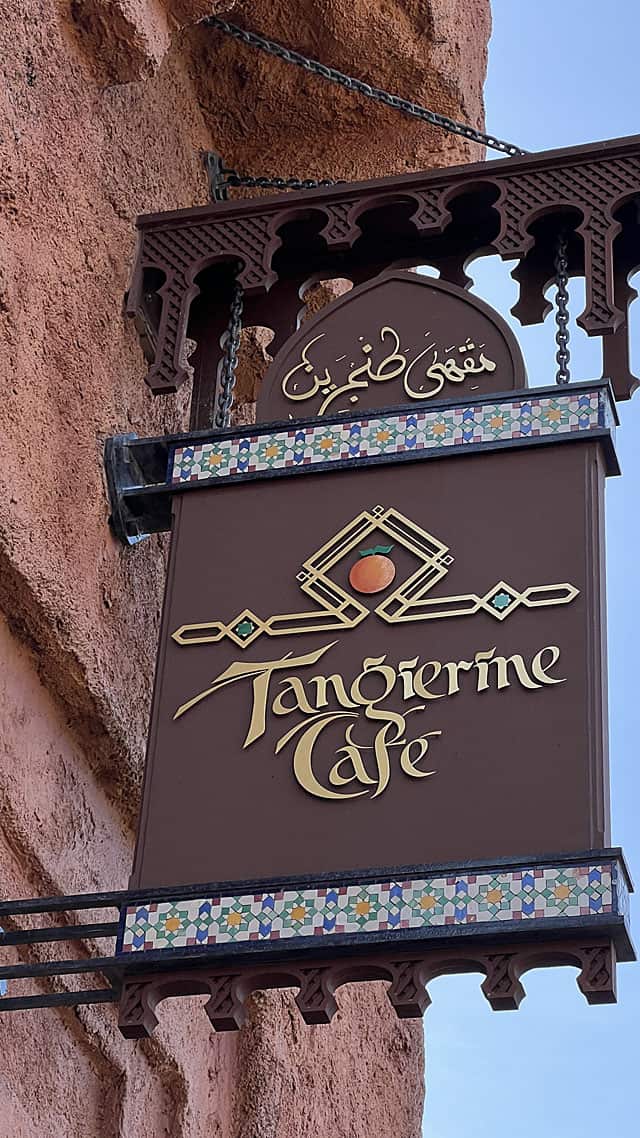 However, guests strolling around World Showcase during the Flower and Garden Festival will notice Tangierine Café is open. This makes me (Susan) so happy because Mediterranean cuisine is one of my favorites!
Now, instead of serving guests in a quick service capacity, it's been transformed into a Flower and Garden Festival outdoor kitchen. Last Food and Wine Festival, it was also open here as a booth. Although it feels more like a permanent quick-service location with a "rotating menu."
Dessert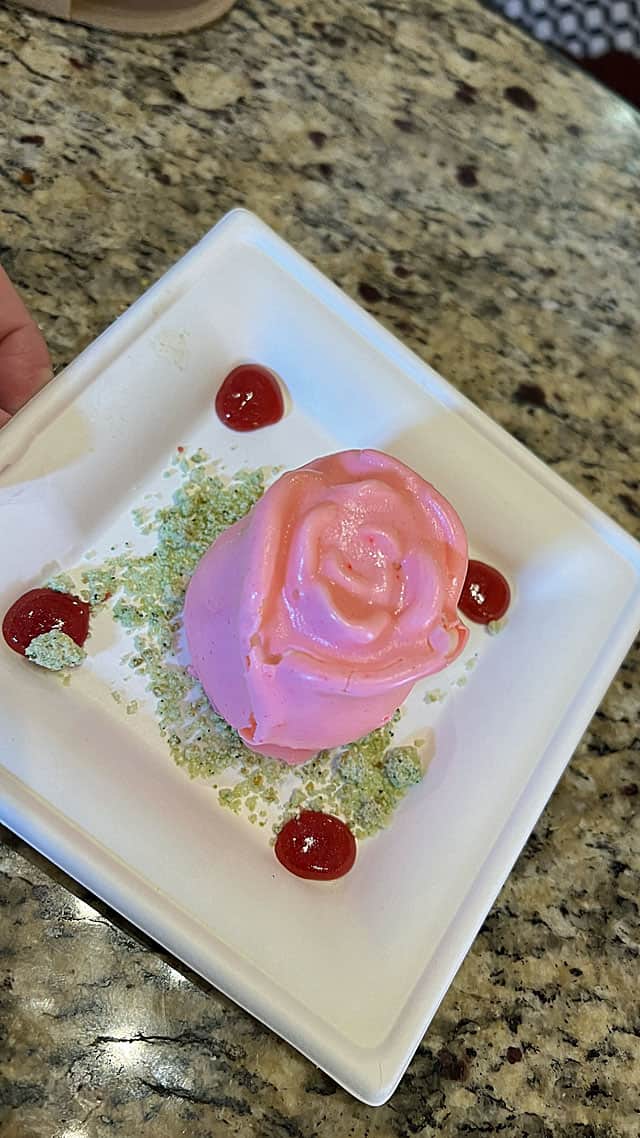 Panna Cotta is a popular chilled dessert made of cream and sometimes milk that is sweetened with sugar. At Tangerine Café, vanilla and rose water are also infused into this delicious dessert. The result is a light and creamy dish.
This amazing pink rose is coated in a thin layer of soft white chocolate. In the center of the panna cotta, you'll find a rose water and vanilla center. Not only that, but ground pistachios line the plate. Be sure to include some of the pistachio with each bite to add an extra layer of delicious flavor. The deeper red center had a fruit flavor rather than a rose flavor.
Check out some of the other winning Flower and Garden desserts in Kate's article HERE.
Are you planning a trip to EPCOT's Flower and Garden Festival? If so, will you try this dessert? Please tell us your thoughts in the comments below or on our Kenny the Pirate's Facebook page.