Make sure to check out this outdoor kitchen at the 2022 Flower and Garden Festival!
Flower and Garden Festival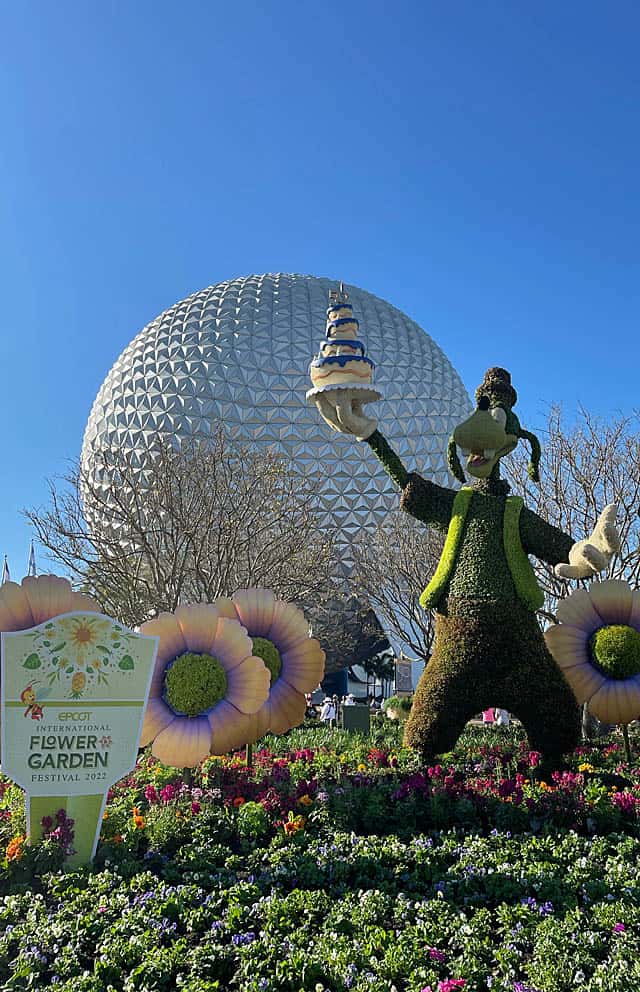 EPCOT's Flower and Garden festival has been open since the beginning of the month and is blossoming into an absolutely experience! From the detailed topiaries and interactive exhibits to the live entertainment and outdoor kitchens, there truly is something for all guests to enjoy.
A full guide covering all you need to know about the 2022 Flower and Garden Festival can be found here.
Sunshine Griddle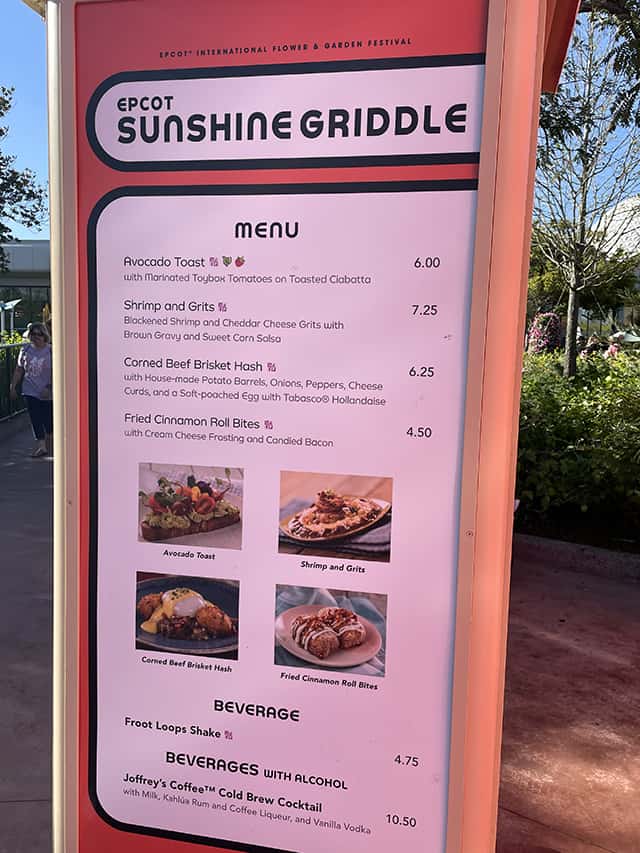 Earlier this month, we shared about the delectable avocado toast at Sunshine Griddle. In this article, you can read about the full menu offerings and details about how to find this outdoor kitchen.
I visited this booth for breakfast while headed to Test Track. EPCOT opened to resort guests at 8 a.m. on the day I visited, but Sunshine Griddle didn't open until 9:30 a.m.
Fried Cinnamon Roll Bites
For my food item, I selected the Fried Cinnamon Roll Bites. These are bite sized cinnamon roll pieces with cream cheese frosting that are topped with candied bacon. The bites were a great blend of cinnamon spice and sweetness from the cream cheese frosting.
The candied bacon on top adds a savory and salty crunch to balance out the sweetness of the cinnamon roll. One order includes five bites, which ended up being a filling serving size.
This was a delicious item that can easily be enjoyed as a standalone breakfast or as a dessert later on in the day!
Froot Loops Shake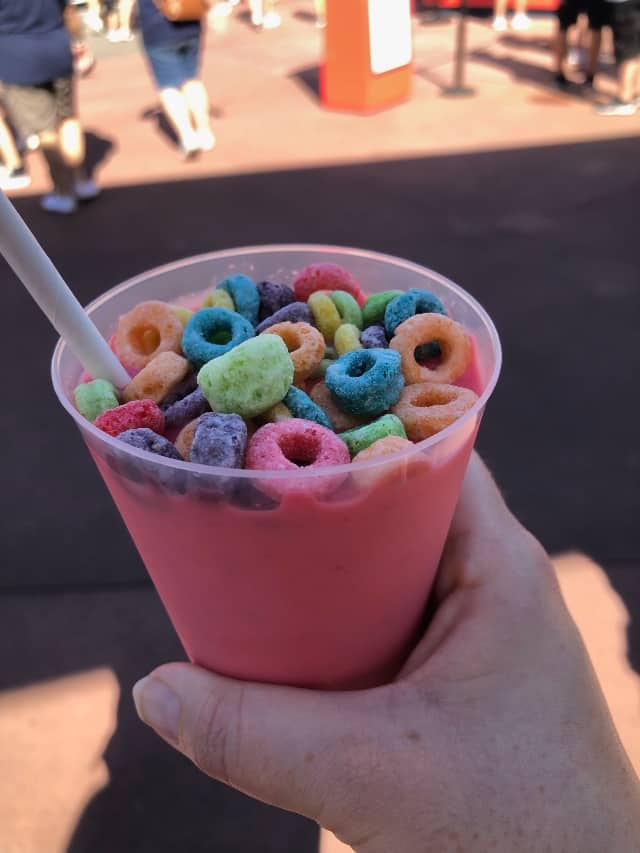 We also ordered a Froot Loops Shake from Sunshine Griddle. This colorful shake brings the brightness of the Flower and Garden Festival to life! It tastes exactly like Fruit Loops cereal milk after enjoying a bowl of this favorite cereal!
While this item might be a little too sweet and too much on the dessert side to serve as breakfast alone, it is a great sweet treat to enjoy if you are a cereal lover.
Overall, I would highly recommend putting Sunshine Griddle on your must visit list for the Flower and Garden Festival! Have you tried any of the items from this festival booth? Let us know in the comments below or on Facebook.