Woah! Disney has a cool new AR trick for your AP magnets. See the trick and how to do it yourself!
New AP Magnets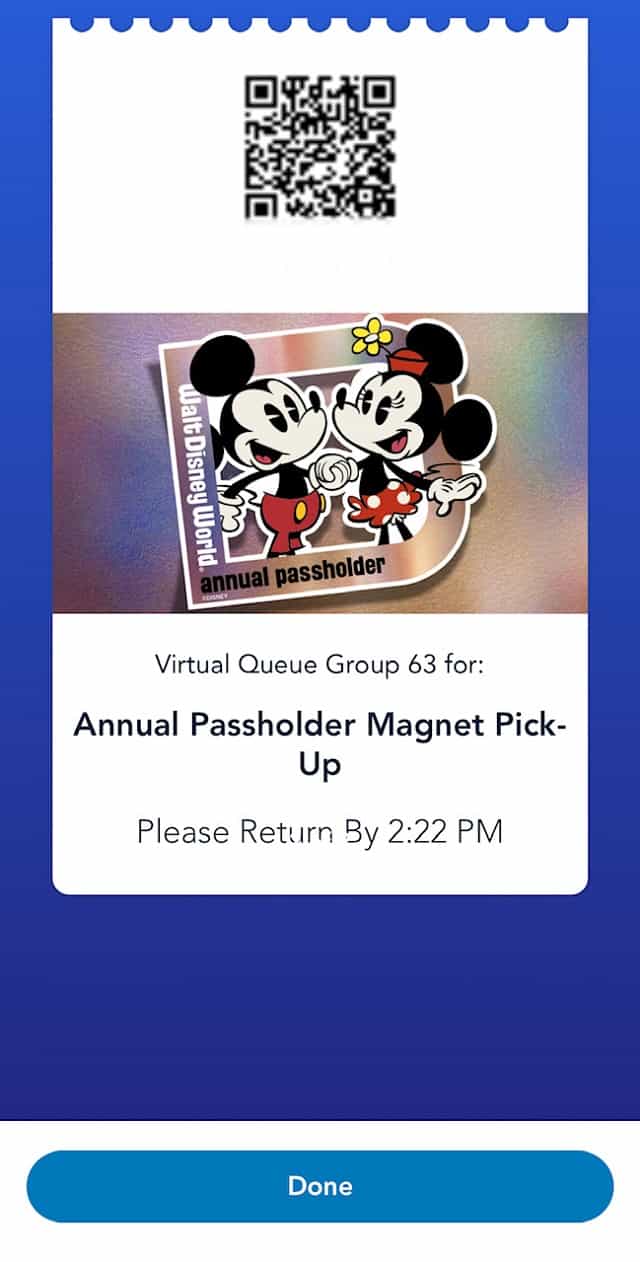 Annual Passholders have probably heard by now that Wald Disney World is handing out AP magnets. These cute Mickey and Minnie magnets are available at Disney's Wonderful World of Memories in Disney Springs via a virtual queue.
Unfortunately, much to the disappointment of many out-of-state AP Holders, these cute mementos are only available for the remainder of March! For a rundown of the pickup experience, click here.
A New Augmented Reality Trick!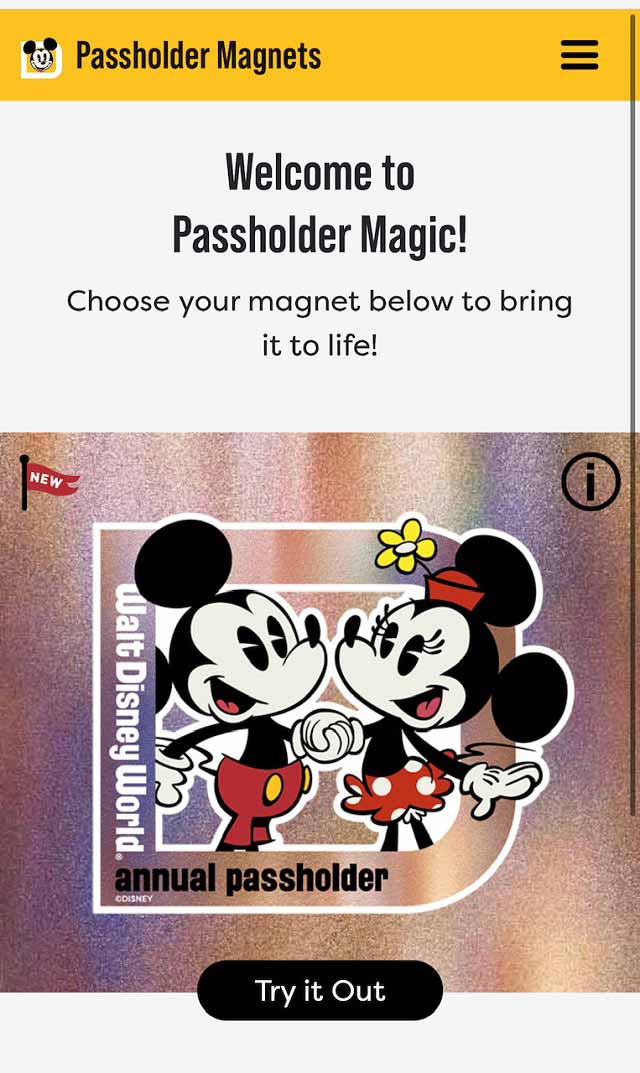 Now, there is an extra treat in store for those lucky AP holders who are able to pick up a magnet. This piece of Passholder Magic is a fun Augmented Reality lens that works with the new AP magnet!
The lens works with both Facebook and Snapchat to bring Mickey and Minnie to life right in front of your eyes! I (Katie) tried it out on my IG, and here is what happened:
How cute is THAT? I absolutely love Augmented Reality. My kiddos love it, too!
Once you have your video, you can post it to Facebook or Snapchat. Alternatively, you can save the video and post it somewhere else.
How to Get to the Effect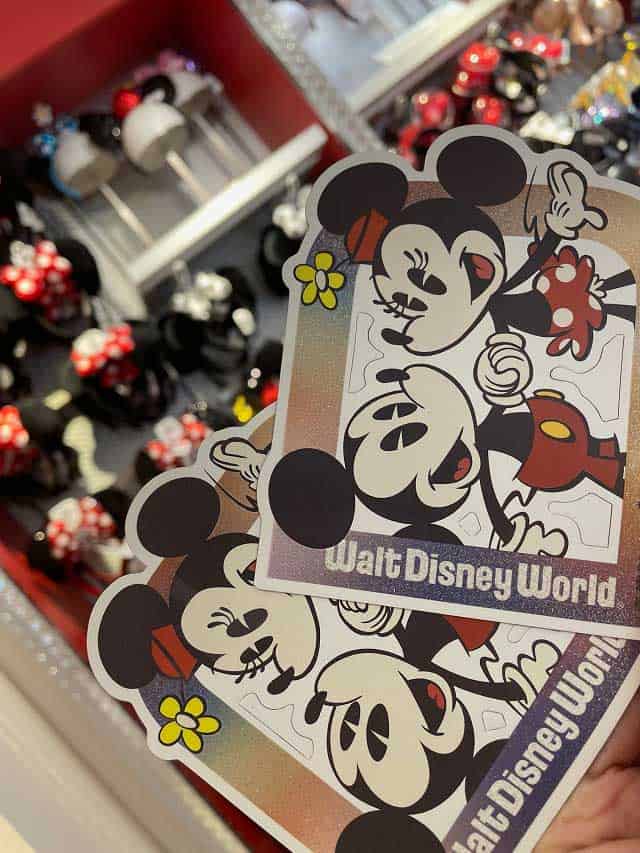 If you want to try it, too, you have come to the right place! Here are the instructions for accessing the lens.
You will need to have your new Mickey and Minnie 50th Anniversary AP Magnet available. Otherwise, the augmented reality feature will not work.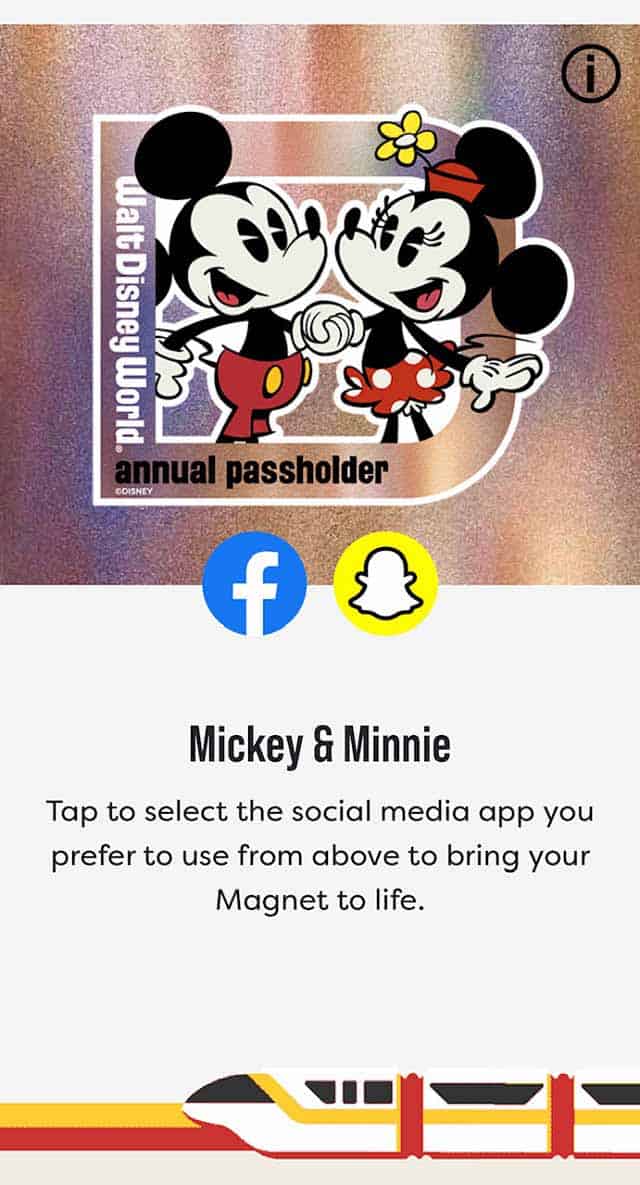 First, you will need to navigate to the Passholder Magnet site (link below). Once you are there, you will click: Try it Out!
You will then have the option to select "Facebook" or "Instagram" depending on the app you would prefer to use. You will click the appropriate icon to get to the next step.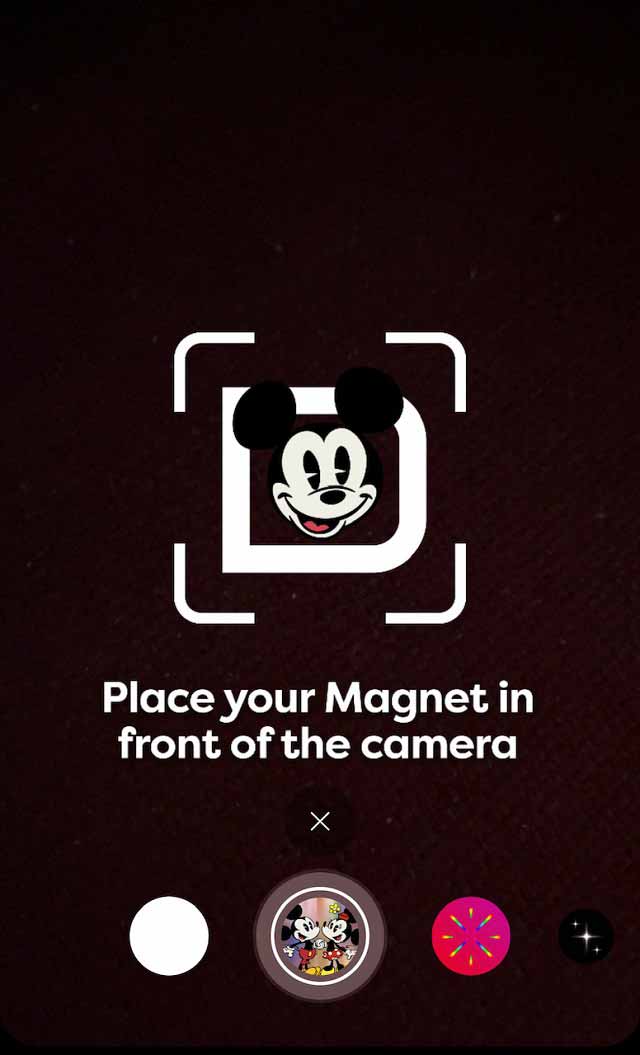 The app will automatically open into camera view. Now, all you have to do is place your magnet in front of the camera. Viola! You will have a magical magnet.
Where to Go to Get the AP Magnet Magic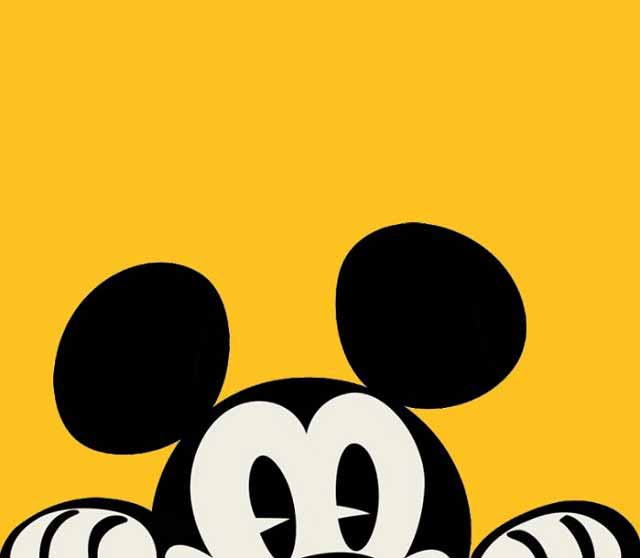 To access the trick, you need to head over to the Walt Disney Company's Passholder Magnet page. It is accessible at www.passholdermagnets.com.
Did you try out the new lens? How do you like the effect? Let us know in the comments below, or join the conversation with us on Facebook.