LATEST VIDEOS
Subscribe to my Youtube!
LIVE - Just Mousing Around
LIVE - Just Mousing Around Tonight!
Recently, Disney announced a special experience that allows Guests to party with Mickey Mouse in his own home. Check out our full review of this special experience.
Celebrate in Mickey's Toontown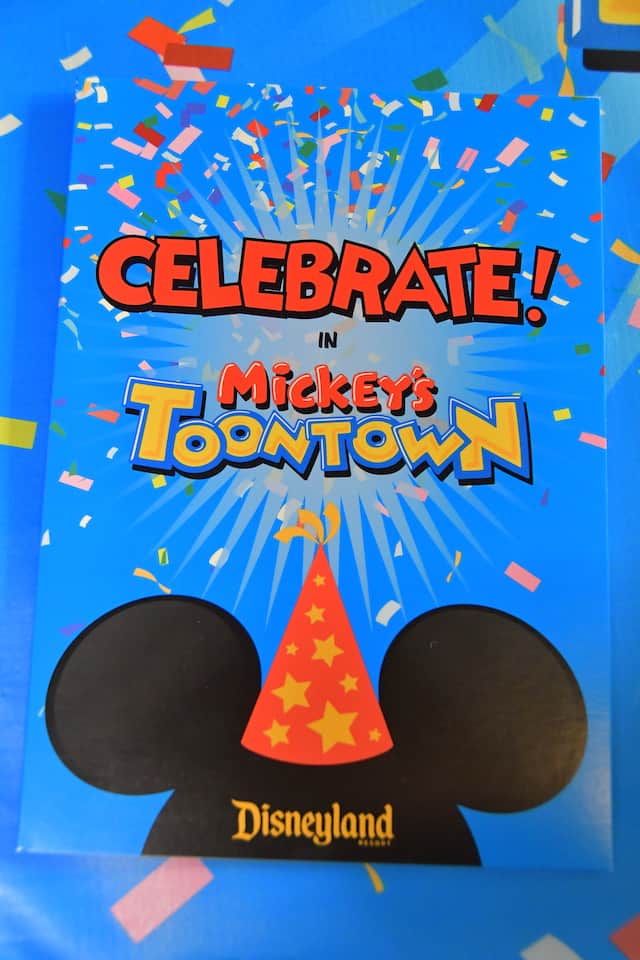 We recently shared about the new experience that allows Guests to celebrate a special event or occasion in Mickey Mouse's home in Toontown at Disneyland. This event costs $350 and includes the following:
Take a group photo with Mickey Mouse and receive complimentary downloads of Disney PhotoPass digital photos taken during the event
Decorate cupcakes
Participate in hands-on crafts and games designed to delight little ones and grown-ups alike
Get quicker entry to Gadget's Go Coaster at the end of your celebration
As my (Donna) family was planning a trip to Disneyland, I was very excited for this new offering. At the time of this writing, this special experience is still in the testing phase. Reservations are currently limited until March 6, 2022. The impression that we received was that this date may be extended depending upon interest and also after receiving surveys from participating Guests.
The impression that we received was that this date may be extended depending upon interest and also after receiving surveys from participating Guests.
So get your ears on and join us in our experience of walking into Mickey Mouse's home in Toontown.
Checking In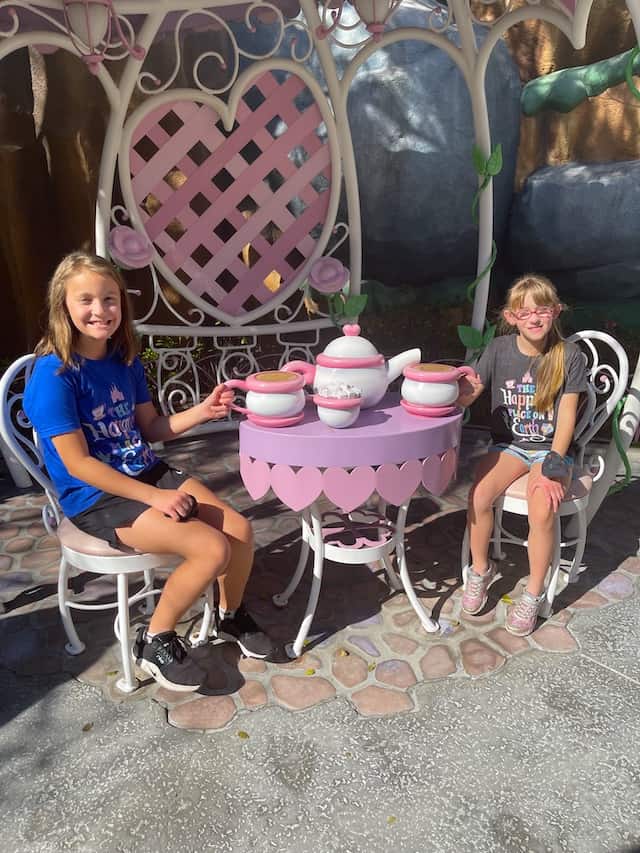 Disney invited us to check-in for our celebration event 15 minutes prior to our party time. This was located between Mickey and Minnie's homes in Toontown. First, we were able to take photos at Minnie Mouse's tea party. This was our children's first time visiting Disneyland and their first time experiencing Toontown. We booked this Celebrate in Mickey's Toontown in honor of their first visit to Disneyland.
Next, our Party Hostess greeted us, and she was absolutely wonderful. She led our family throughout Mickey's home.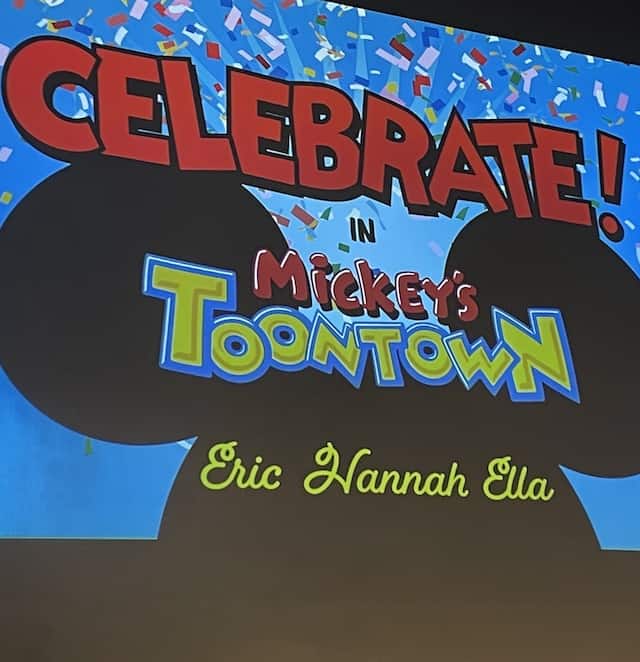 Finally, she ushered us into the main lobby where Mickey Mouse was waiting to greet us. We immediately noticed on the large projection screen that our kids' names were featured. This was such a nice touch.
Meeting Mickey Mouse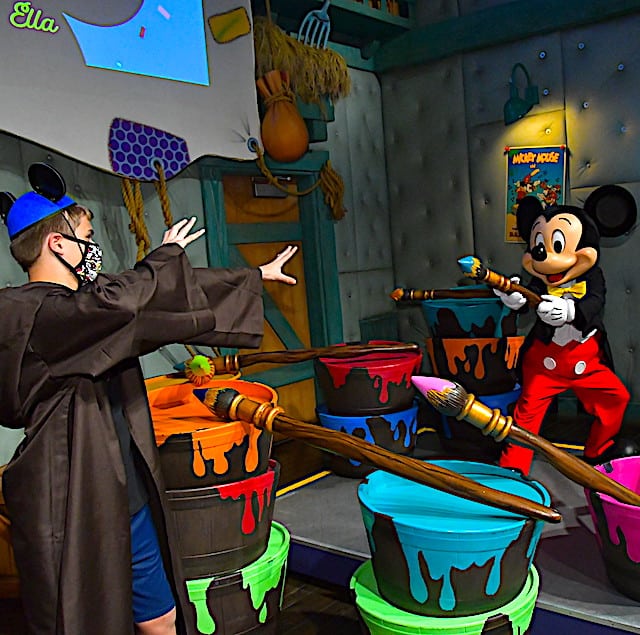 The current character interactions are great but still seem a bit different as characters are socially distanced. I was interested in seeing what the interactions with Mickey Mouse may be like at this private event.
My son wore his jedi robe the entire time at Disneyland including during his meet with Mickey Mouse. Mickey Mouse challenged him to a dual and invited my son to use the force as he battled him with his "light saber" paint brush.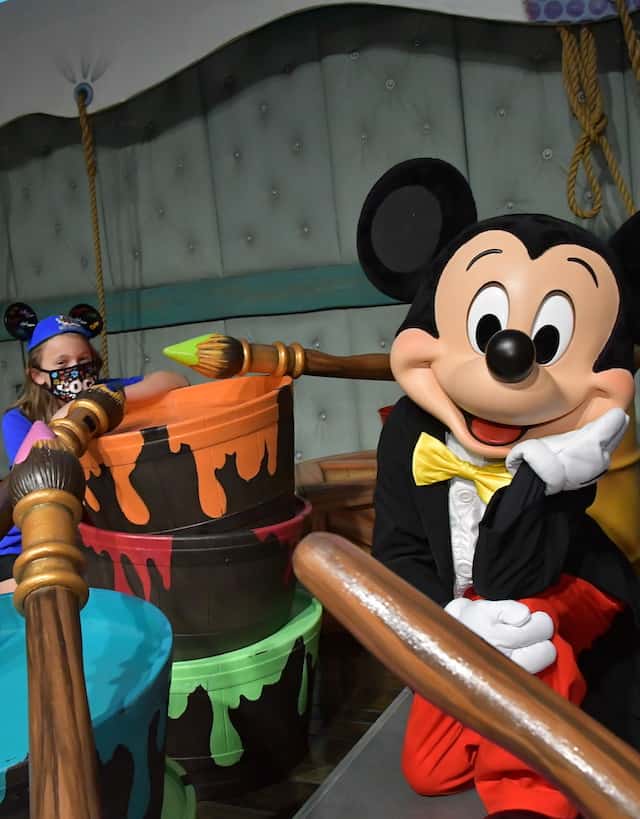 The photos and interactions with each of us were absolutely precious. It is truly the best character interaction that I have experienced in the last two years. As a bonus, the PhotoPass photographer captured every great interaction.
It is truly the best character interaction that I have experienced since the pandemic closed Disney Parks.
Games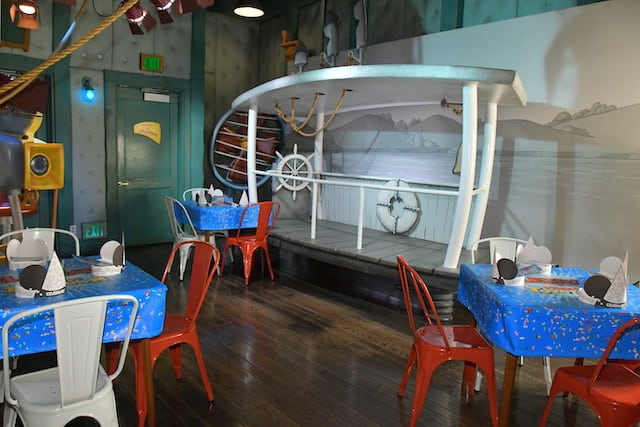 When we first entered Mickey Mouse's home, our party hostess led our children in a game of eye spy. I was bit skeptical if this party experience was going to be too young for them. Our hostess quickly adapted and offered more age appropriate games that our whole family enjoyed.
After meeting Mickey Mouse, our Hostess led us into his backstage room. This was complete with a stage set from Steamboat Willy. Looking around the room we were surrounded by fun props and costumes from our favorite pal Mickey Mouse.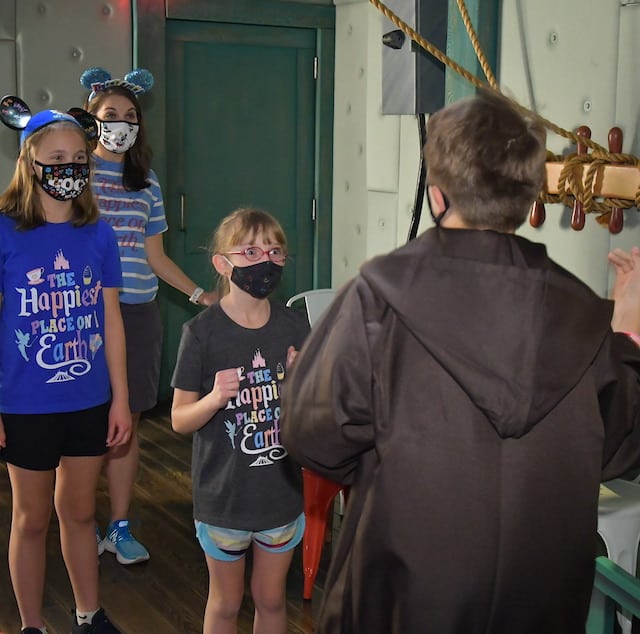 We played a fun game of Disney Bingo. All of my family members were eager to participate as the hostess announced that the winner would be gifted a beautiful Mickey Mouse balloon. We played a few reimagined games of "Disney Charades" and "Mirror, Mirror." This was truly a fun experience. We were all laughing, and my children still say the games were the highlight of the party.
Crafts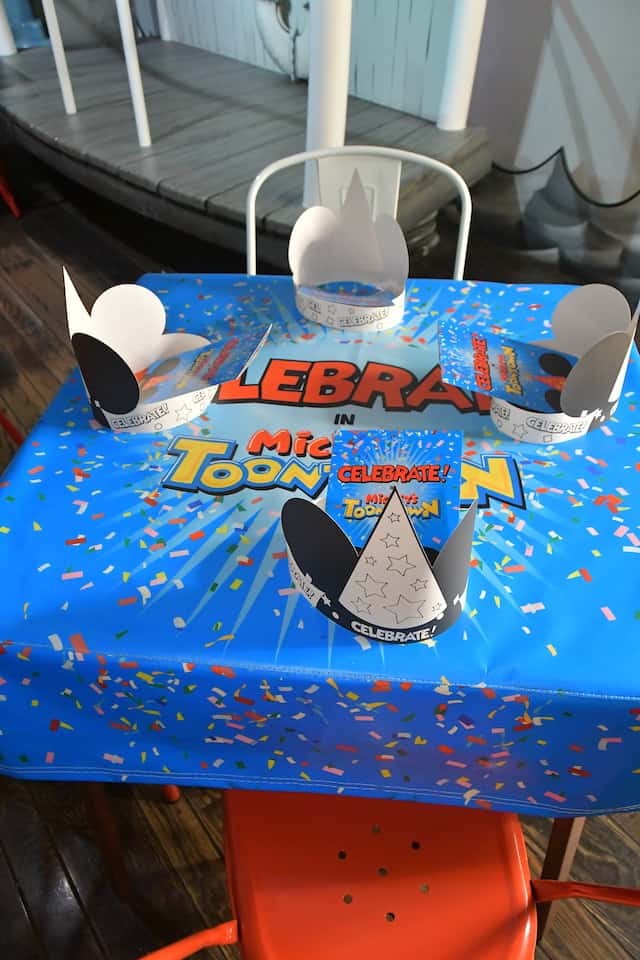 At our place settings we had a Mickey Mouse celebration hat to color and decorate. Our children (ages 13, 11, and 9) happily colored their celebration hats. I turned to comment on how excited the kids were only to find my husband busily decorating his as well.
Mickey's home magically allowed each our family members the freedom to truly be a child. No longer did my teenage son tell me he was too old for Disney. He was participating in all games with a huge smile on his face. It was more than I could have ever hoped for.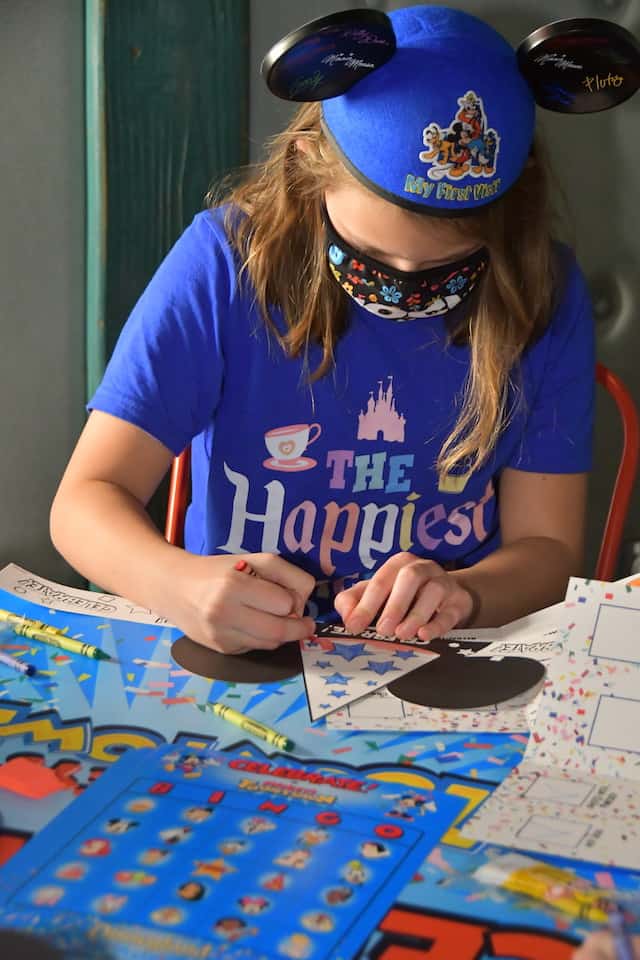 After our game of Disney Bingo, our party hostess showed that additional color sheets were offered on the back of the bingo card. These bingo cards and color pages were packed in our goody bags to enjoy at home.
Cupcake Decorating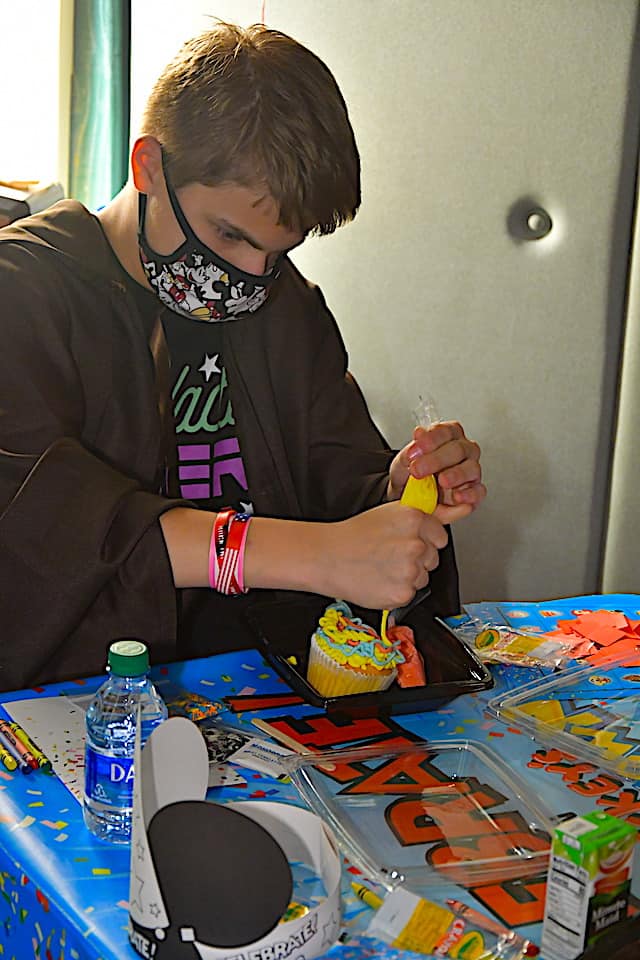 What is a party without treats? Minnie Mouse busily baked all of our cupcakes but didn't have time to decorate them. We each received our cupcake kit with three tubes of icing and so many sprinkles. Each family member uniquely decorated their cupcake.
Again, the PhotoPass photographer was present to take in every cupcake and special moment. This was such a great benefit where I could simply enjoy the moment with my family rather than trying to capture all the photos.
Gadget's Go Coaster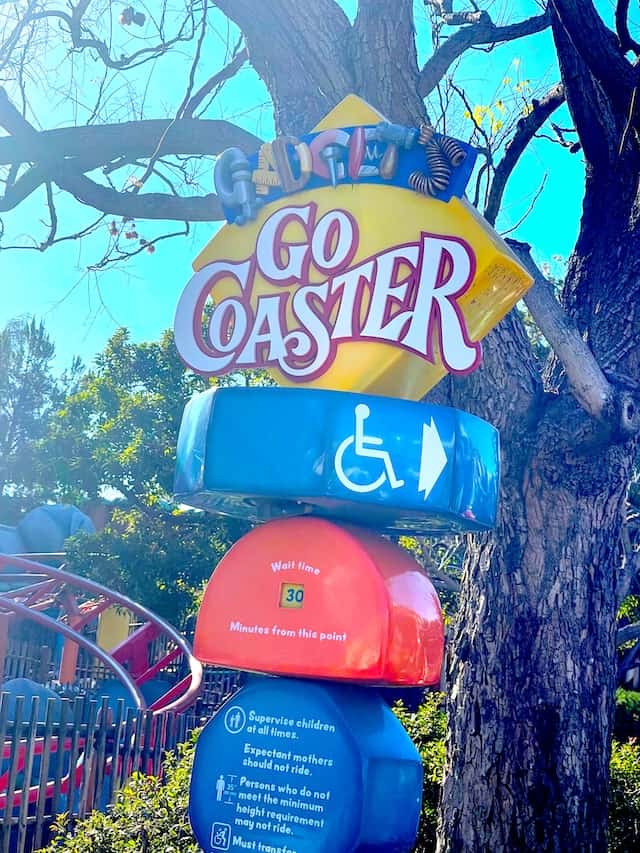 As part of the Celebrate in Mickey's Toontown package, Guests can also ride Gadget's Coaster in Toontown. Prior to the party, a Cast Member scanned our tickets in the My Disney Experience app. Each member of our party received a Lighting Lane pass for this attraction.
This was a short walk as the coaster is located across from Mickey's house. When we arrived at Gadget's Go Coaster, it was temporarily closed. At this time our Lightning Lane pass turned into a Multiple Experience pass. Select attractions such as Rise of the Resistance were not included in this multiple experience pass.
Our family greatly enjoyed the freedom of this pass although this is not customarily a multiple experience pass.
Final Review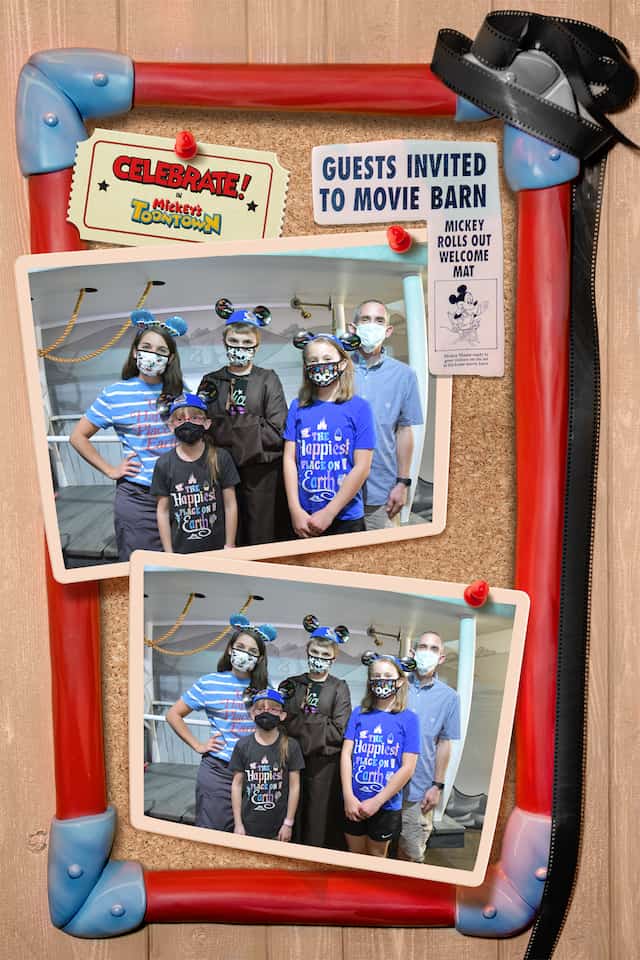 Overall this was absolutely great experience. I would definitely consider booking another celebration again. With that being said a few changes may have made this experience a bit more magical. First, we greatly enjoyed our meeting with Mickey Mouse at the beginning of the celebration, but it would have been nice if he may have waved "See ya real soon" at the end of the celebration.
Second, we loved the big goody bag filled with crafts, color sheets, celebration hats, and the large Mickey Mouse balloon. However, it was bit much to juggle when trying to get on rides afterwards. It would have been nice if these items were taken to the front of the park of us to pick up at the end of our day.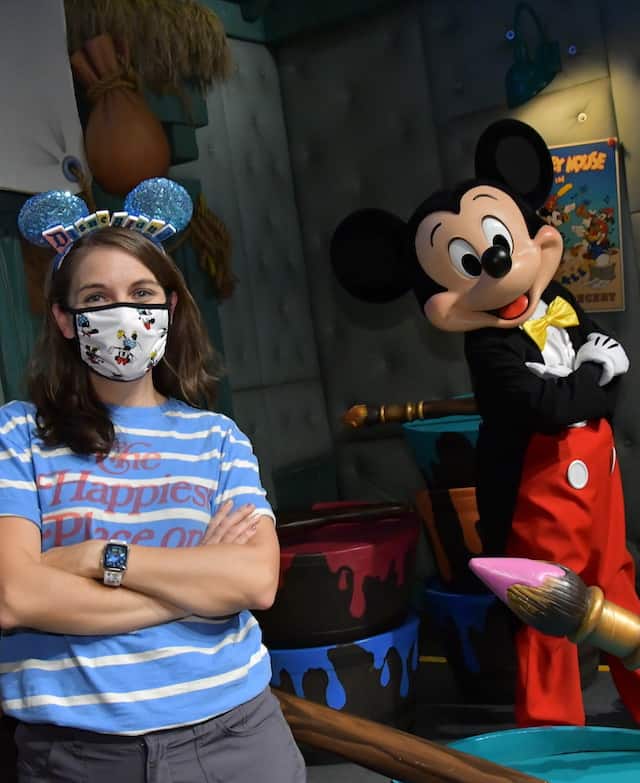 Third, at the time of this celebration, face masks were required at all indoor locations at Disneyland. Even though this was only our family, a Cast Member, and a PhotoPass photographer, we were required to wear a mask the entire party (with the exception of eating our cupcakes).
Now, Disney no longer requires masks for vaccinated Guests in indoor and outdoor locations. This was a matter of timing, but it still would have been great to be able to take the masks off for a photo.
With all of that being said, this was still the highlight of our trip. I was afraid that our children would think this was a waste of time and would rather enjoy rides instead. Instead, this was the celebration that we needed to reconnect as a family. The memories created, the laughs shared, and photos captured truly made this experience worth the price.
What do you think of this Celebrate in Mickey's Toontown? Do you think this may become a permanent extra experience? Do you think this experience may come to Walt Disney Word as well? Share your thoughts with us on our Facebook Page.

Are you planning a vacation? Reach out to our trusted travel agency sponsor Authorized Disney Vacation Planner
Mouse Class Travel
!