Disneyland Paris will kick off its 30th anniversary celebration on March 6, 2022 with new entertainment, decorations, treats, merchandise and attractions! Check out all the exciting new developments coming soon to the park.
Entertainment: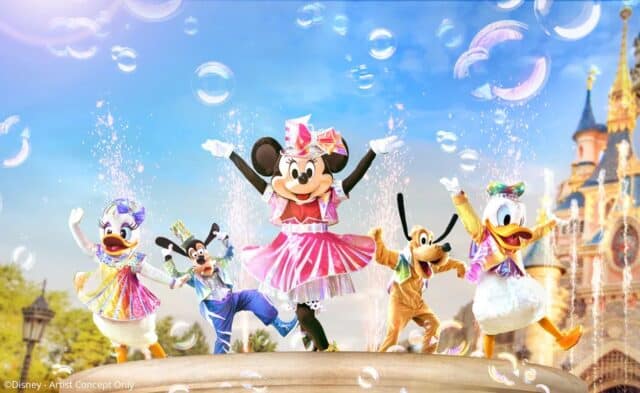 A new daytime show called "Dream…and Shine Brighter!" will debut in front of the newly refurbished Sleeping Beauty Castle. The show celebrates the power of laughter, passion, and dreams and will be underscored by a unique soundtrack.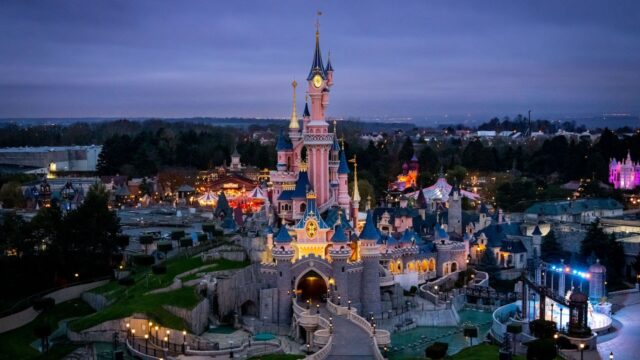 Your favorite Disney characters will be dressed in new iridescent costumes created for the celebration. More than 2,000 lines of rhinestone were sewn, nearly 700 meters of fabrics printed and over 190 jewels were used to create these spectacular new looks.
You can get a sneak peek of their costumes in this video clip.
Disneyland Paris will also debut a new nighttime pre-show called "Disney D-Light" which will light up the sky before the start of "Disney Illuminations". The amazing new pre-show will combine video projections, illuminated water jets, lighting effects, mist, Disney songs, and drone choreographies.
The new theme song called "Un monde qui s'illumine" (recorded by a symphony orchestra at London's Abbey Road Studios) will play as 200 synchronized drones take over the sky forming a sparkling "30" over Sleeping Beauty Castle.
This will be the first time a Disney park has used drone technology as part of daily entertainment!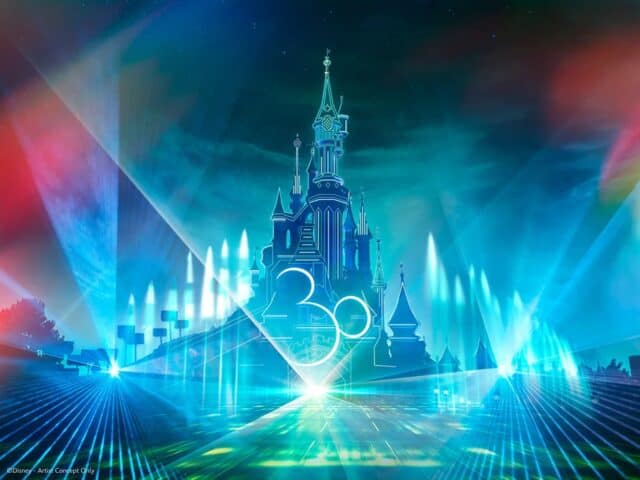 Additional entertainment is returning in 2022 such as "Mickey and the Magician" in spring/summer 2022 and "Disney Junior Dream Factory, Disney Stars on Parade" which came back in January 2022.
Decorations: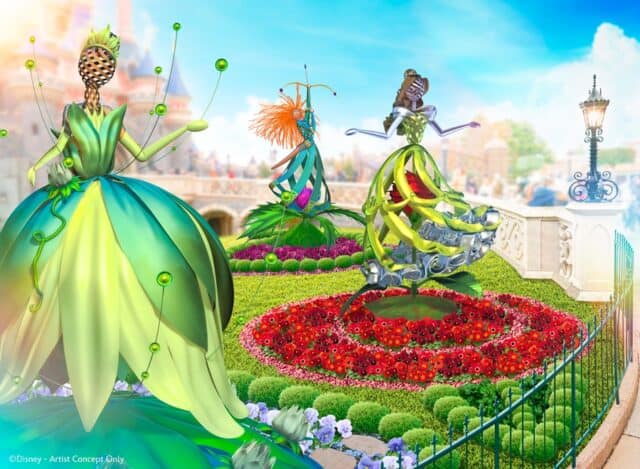 A new enchanted promenade called the "Gardens of Wonder" featuring 30 art pieces will also debut. The artwork, inspired by windmills and the works of Salvador Dali, will celebrate nature and showcase the diversity of Disney and Pixar characters.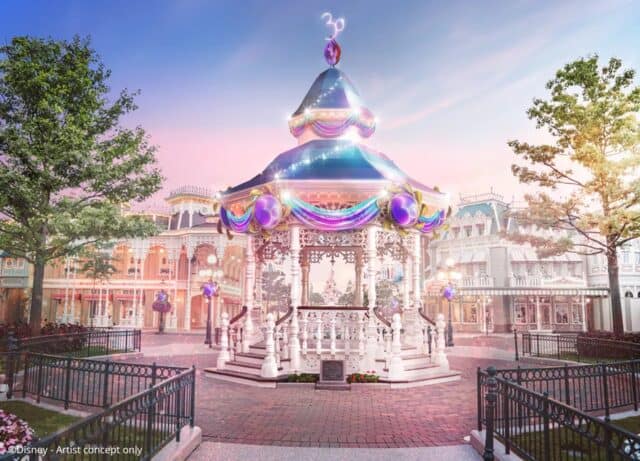 The Gazebo, Main Street Station, and Disney Village will be transformed with the new iridescent theme featuring sparkling purple and blue hues and lighting effects.
Treats: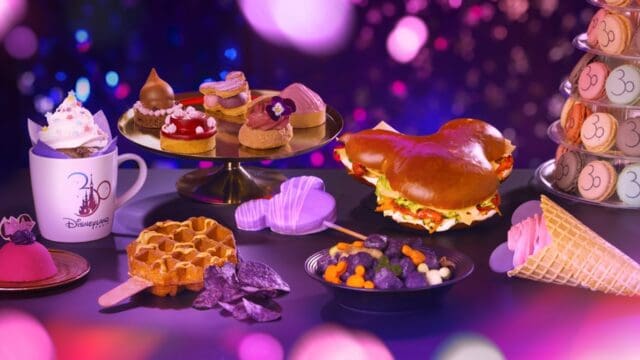 Disneyland Paris resort chefs and bartenders are preparing nearly 60 tasty dishes, desserts and cocktails for the celebration. This beautiful 30th anniversary themed macaron assortment will be included in all-you-can-eat buffets!
Merchandise: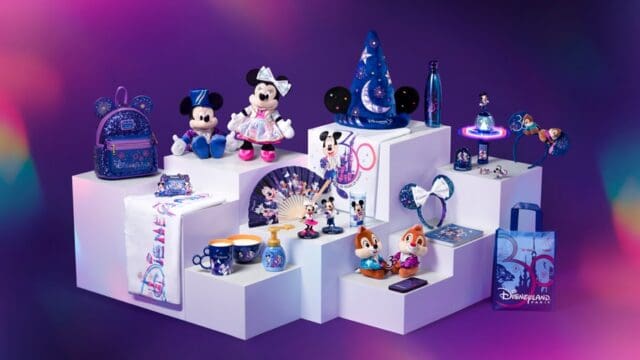 More than 350 new exclusive items are being developed for the celebration which is the most significant product development program ever conducted at Disneyland Paris! I spy a new Loungefly backpack, plushes, ears, mugs and a new Mickey shaped soap dispenser.
Offerings will be released over the course of the celebration the same way it is for the 50th anniversary at Walt Disney World.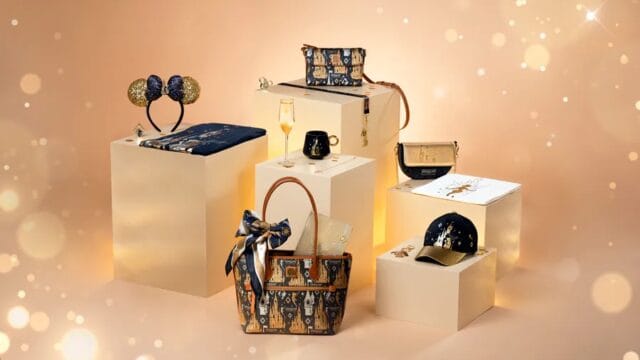 It looks like Disneyland Paris will also finally be getting a new Dooney and Bourke collection. I own one of the original Disneyland Paris Dooney and Bourke prints in my purse collection. However, it has been many years since Disneyland Paris has sold exclusive Dooney and Bourke bags so this is exciting news!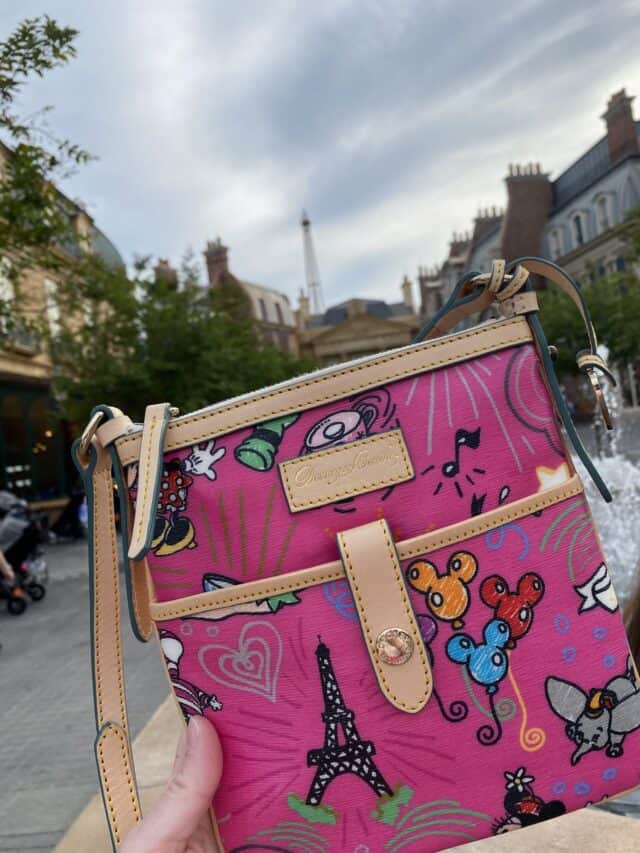 There will also be a collaboration between Disney and Stella McCartney featuring a new polka dot pantsuit for Minnie Mouse and a unique Minnie Mouse t-shirt which will be sold online and in Stella stores on March 8th 2022.
Starting in the Spring 2022 a limited-edition product line inspired by Fantasia will also be launched by Stella McCartney.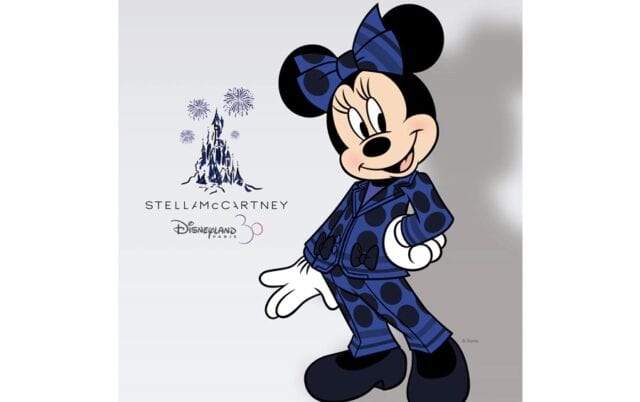 Avengers Campus:
The highly anticipated opening of the new theme-based area "Avengers Campus" will open at Walt Disney Studios Park in Summer 2022. Exciting new Marvel themed attractions will include an Iron Man themed roller coaster and WEB-SLINGER: A Spider-Man Adventure.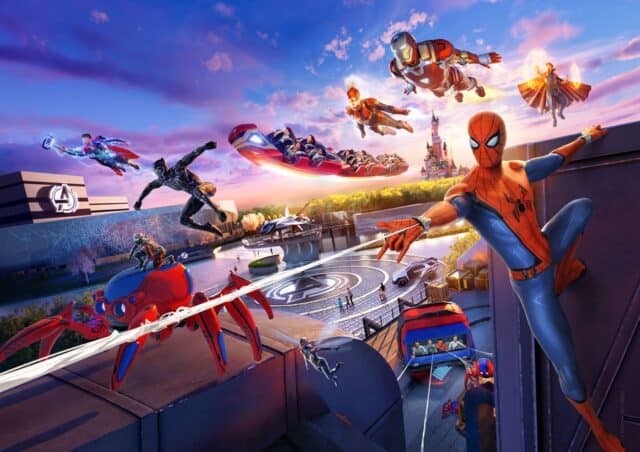 What do you think of these exciting new offerings coming to Disneyland Paris? Are you planning a trip to Paris for the celebration? Comment on Facebook with your thoughts!
Ashley Beckwith McKellar
Follow me on Instagram: @disneyparksmom