The official ticket sales for the D23 convention center went on sale on Thursday, January 20, 2022 at 12 PST. As of yesterday, many tickets are already sold out. Read on to find out which days remain available.
D23

D23 is the official Disney Fan Club. It was first founded in 2009 as an official Disney fan club that "brings fans closer to the magic." Membership provides exclusive events and experiences, such as the D23 Expo and D23 Destination as well as merchandise unique to the club.
THE "D" STANDS FOR DISNEY, AND "23" REPRESENTS 1923, THE YEAR THAT WALT DISNEY ARRIVED IN CALIFORNIA AND FOUNDED WHAT WAS TO ULTIMATELY BECOME THE WALT DISNEY COMPANY.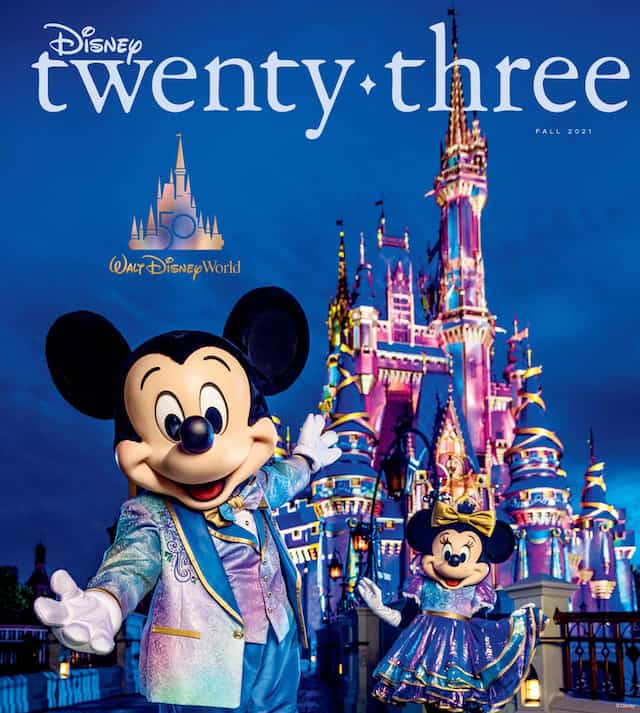 There are three levels of membership. D23 is open to Disney fans of all ages. To learn more about them, head over HERE.
D23 Expo in Anaheim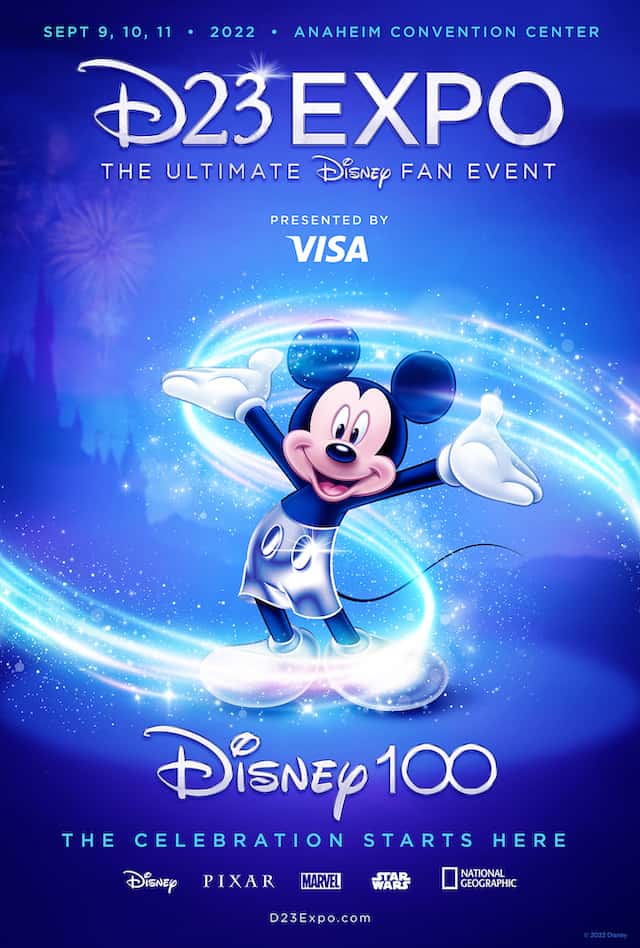 The D23 Expo is the largest Disney fan event in the world. It includes Disney, Pixar, Star Wars, Marvel, Television, Streaming, Theme Parks, Products, Online, Music, and Live Entertainment, just to name a few.
If you are a huge Disney fanatic this is one event that you can not miss as it is a three day event full of live panels, live entertainment, giveaways, exclusive merchandise, celebrity meet and greets, parades and so much more!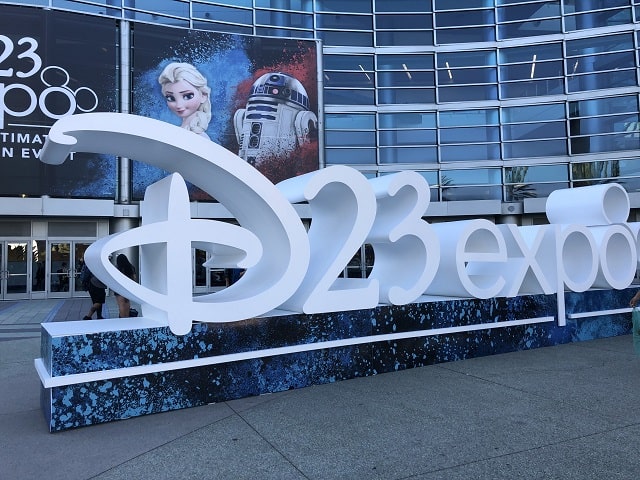 This years D23 convention that is held at the Anaheim Convention Center which is located directly across the street from Disneyland. It will take place September 9-11, 2022.
There was an exclusive presale for Visa cardholders the day before on the 19th of January and tickets sold out completely within a couple of hours.
Ticket Prices and Availability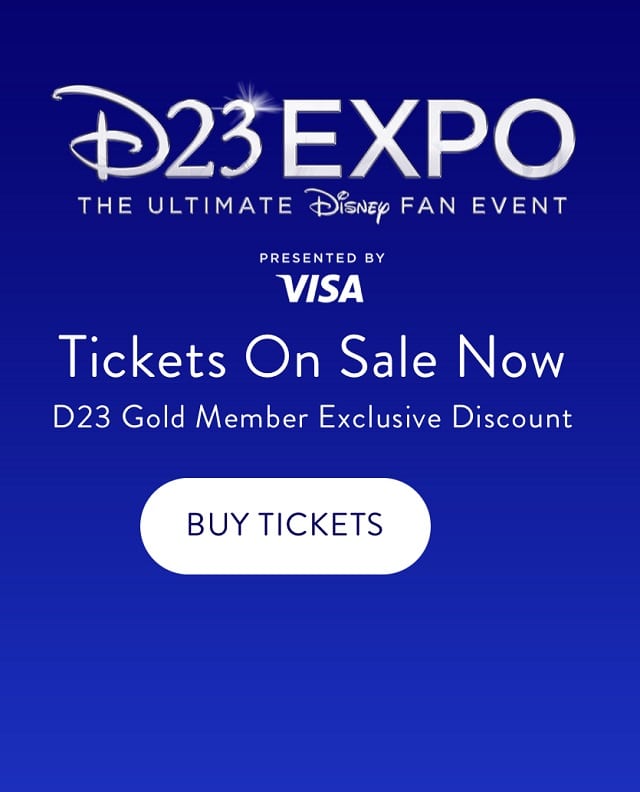 D23 Gold Members are able to purchase discounted tickets, both single-day ($89) and three-day ($229). Regular priced single-day tickets are $99 for a one-day adult admission and $79 for children, and money-saving three-day tickets are also available.
Discounted hotel and Disneyland Resort park tickets are available to all D23 Expo ticket purchasers but will be available at a later date.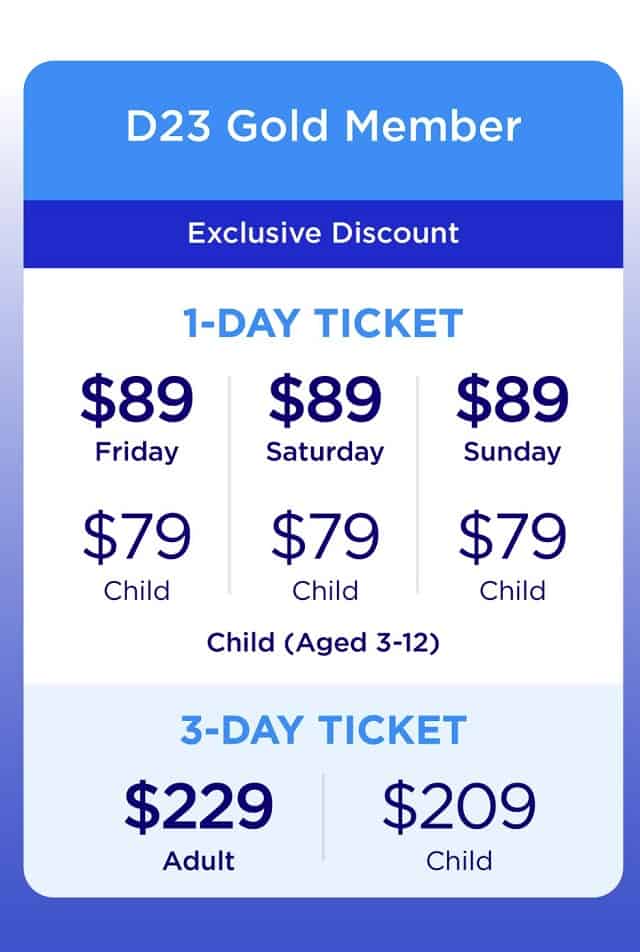 As of this yesterday when ticket sales went live all tickets were available. However, the tickets that sold out first which were not part of the exclusive presale were the limited number of Hall D23 Preferred Seating tickets.
They include admission for all three days and a reserved seating section for all Hall D23 presentations costing $899 a person. These tickets are exclusively for D23 Gold Members.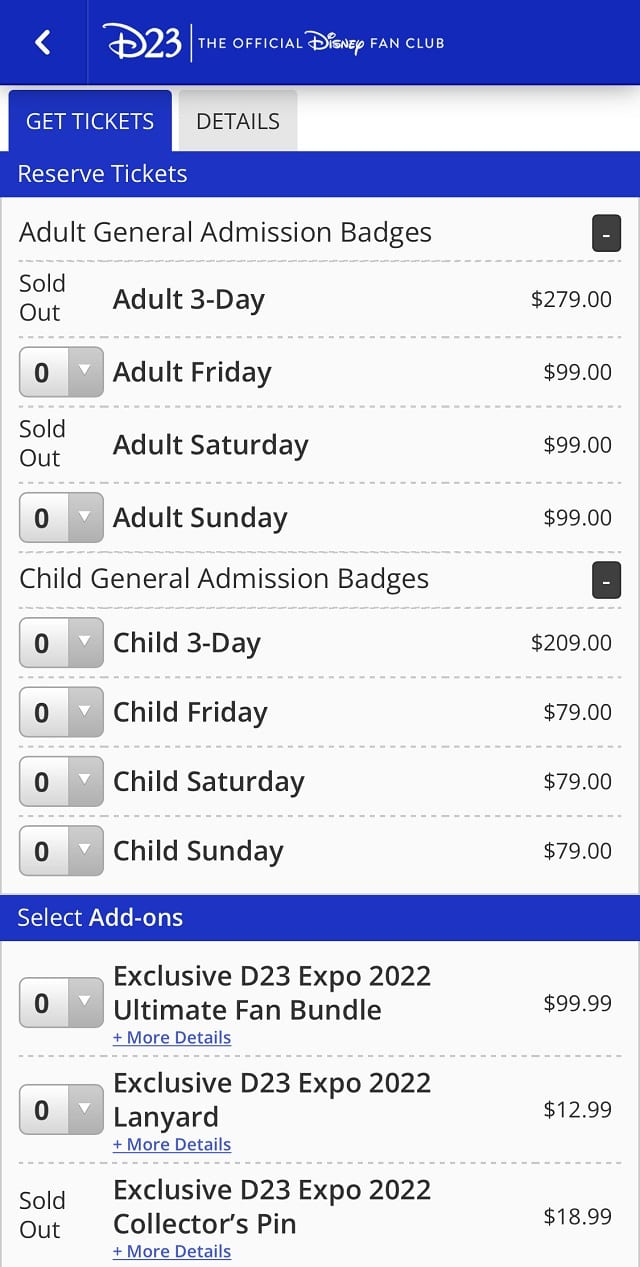 Additionally by late Thursday evening, the adult 3 day tickets at $279 were sold out as well as the Adult Saturday ticket. The only adult tickets left are for Friday and Sunday.
All Children admissions were still available for purchasing. Tickets for the D23 Convention can be found on the website. Make sure to purchase tickets as they will sell out!
Will you be attending this year's D23 convention? Have you attended in the past? Tell us about it in the comments below or on our Facebook page.