Will you be heading to EPCOT during your next trip to Walt Disney World? You may want to check out the new look of this favorite performing group.
Festival of the Arts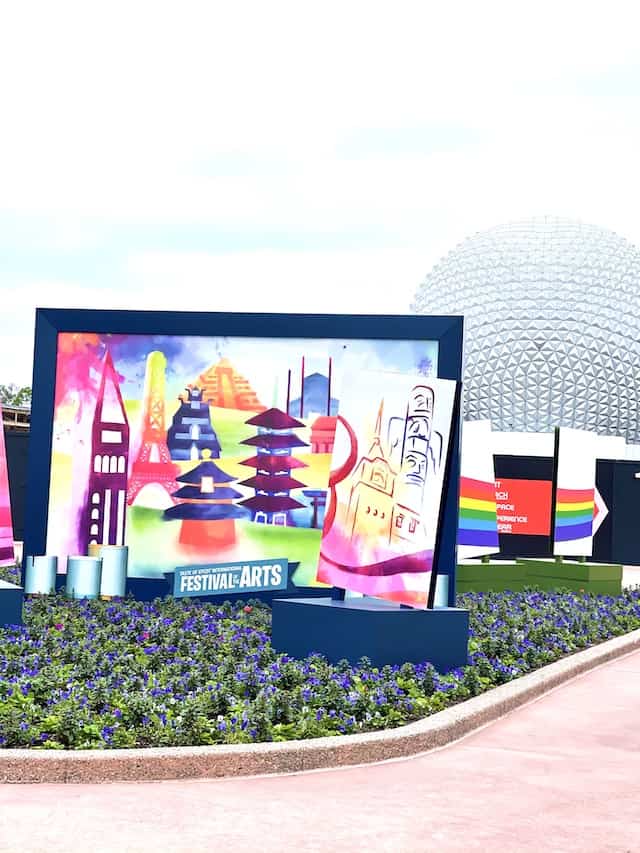 The International Festival of the Arts at EPCOT begins January 14, 2022 and runs through February 21, 2022. This festival has just a little bit of everything, including, art, food menus and entertainment.
Guests will also want to be sure to check out other colorful cuisine offered, and you don't want to miss the return of the Disney on Broadway Concert Series! For a full lineup of the artists performing, check out this post HERE.
Return of Favorite Entertainment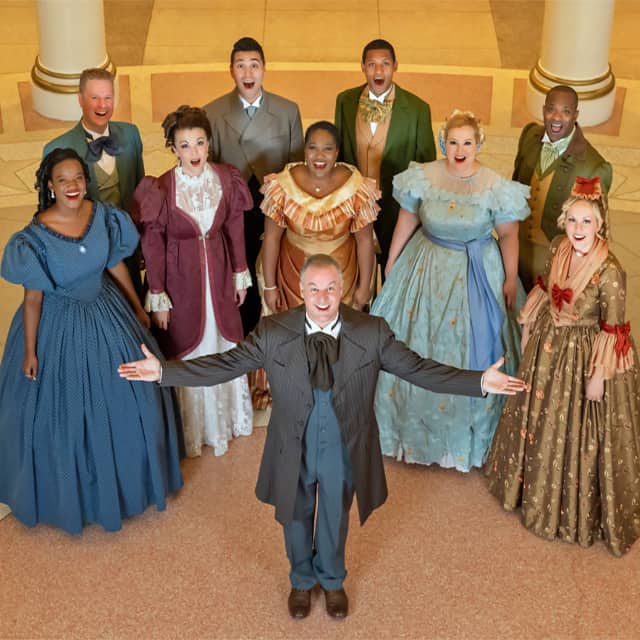 Last week, we shared that the Voices of Liberty would once again return to the Rotunda inside The American Adventure Pavilion. This delighted Guests as this a cappella group has not performed at this location since the Parks closed in March 2020.
As Guests filed into the Rotunda this past weekend to see this talented group of performers, they were expecting to find them in their classic 1800's costumes and with the original list of songs.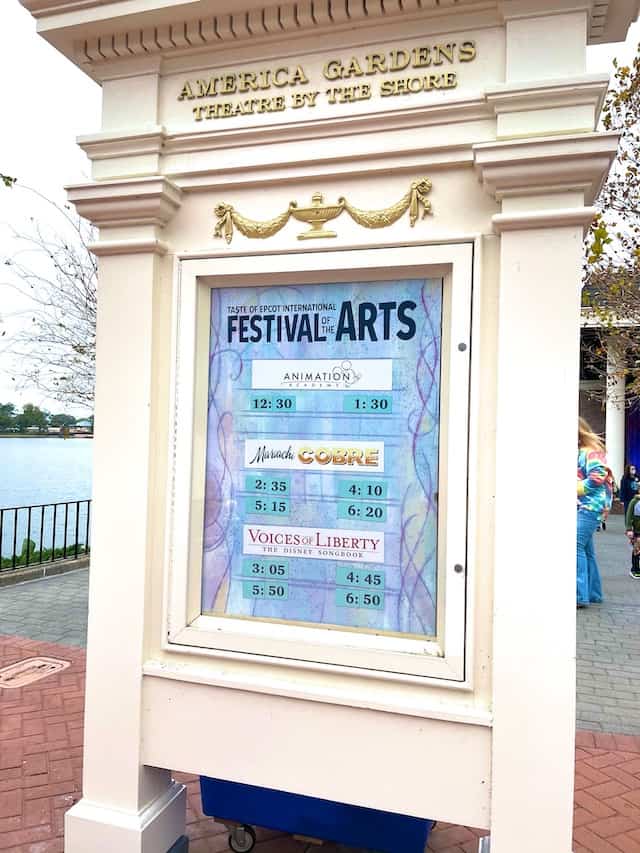 What Guests discovered was that Voices of Liberty are already prepared for the Festival of the Arts a few days early. The Voices of Liberty performed in more modern clothing of blue dresses and red shirts and black pants.
The Voices of Liberty have returned to performing in the Rotunda, but with more modern dress and the Disney Songbook Collection performance list.
They are also currently performing the Disney Songbook collection that Guests could enjoy during the Festival of the Arts in 2021. This includes a variety of classic Disney songs.
This wasn't exactly the return we were expecting in the grand Rotunda. The songs are still performed exquisitely, but we are hoping that the original dress and song list may return after the Festival of the Arts.
What do you think of this change? Do you think that the 1800's dress and musical list may return after the Festival of the Arts? Did you miss their performances in the Rotunda since March 2020? Share your thoughts with us on our Facebook Page.