I was fortunate to have attended the very first Merriest Nites event. Join me as I share with you my overall thoughts on the event itself and if it was worth the Scrooge McDuck pricey admission fee!
Merry Nites at Disneyland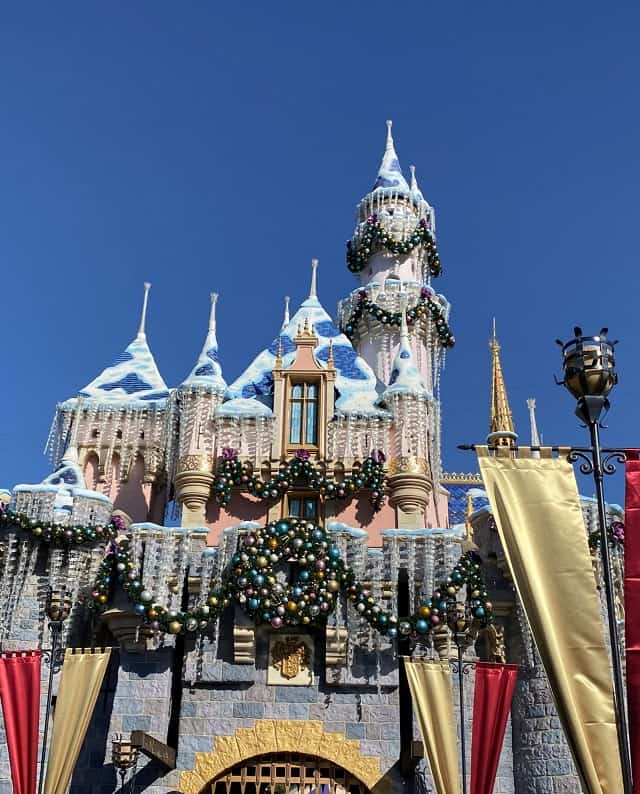 Disney announced in mid September that a new after hours event would be coming to the Disneyland Resort in Anaheim to kick off the holiday season.
Merriest Nites consists of only five select nights: November 11, November 16, November 30, December 7 and December 9th.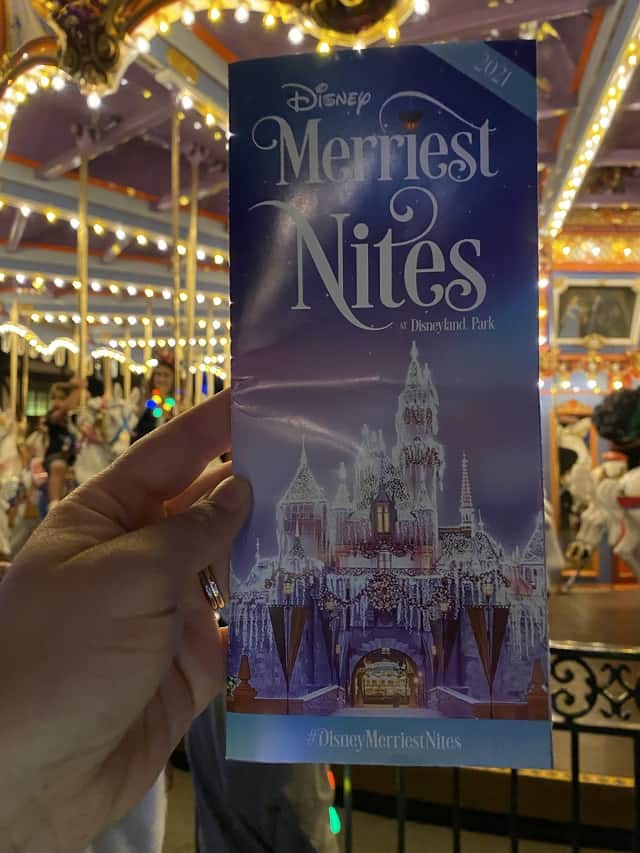 As this was the first time Disneyland was hosting an after hours Christmas event, many guests were excited to attend even though the ticket price was as most guests agreed: pricey. Prices ranged from $165 to 175 for the evening.
The only information that was released at the time of ticket sales was what was stated on the Disneyland website:
Our classic holiday favorites have some new twists! Mickey Mouse has invited many of his friends to host 6 themed parties throughout Disneyland Park on select nights—so you can celebrate the season in a merry new way.
During this separately ticketed holiday event, you can enjoy after-hours admission to Disneyland Park with limited capacity, including select attractions and entertainment, unique Disney Character sightings, A Christmas Fantasy Parade, snowfall on Main Street, U.S.A., themed photo ops, unlimited Disney PhotoPass digital downloads from the event, themed menu items, live bands, dance parties and the opportunity to purchase special event-themed merchandise!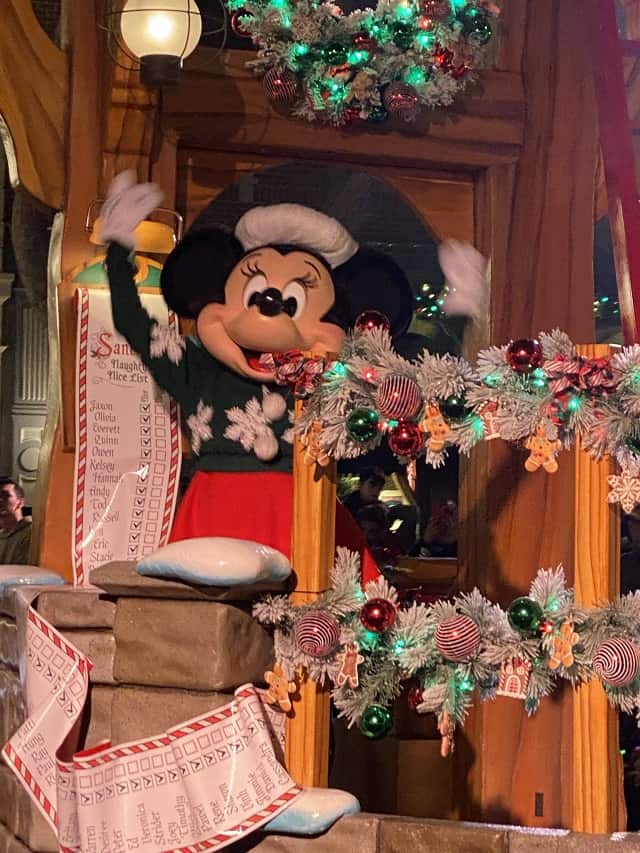 Sounds fun, doesn't it?
Details Regarding the Party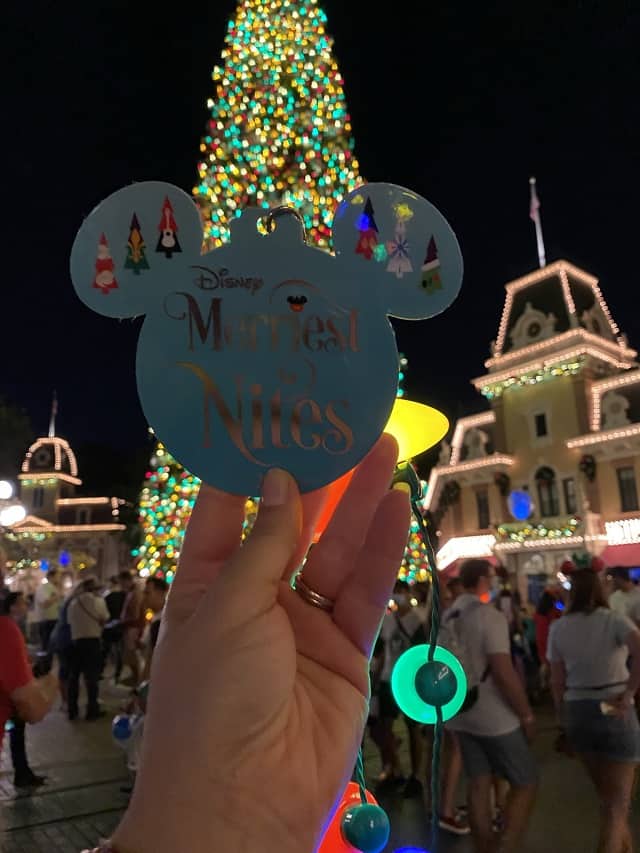 Merriest Nites officially began at 8 pm and ended at midnight. Guests with valid Disneyland Christmas party tickets entered Disneyland up to three hours prior to the event's start time.
Parking was not included and therefore, Disney Parking will cost guests $30. However, to offset the cost a bit, PhotoPass downloads were included for free during the party.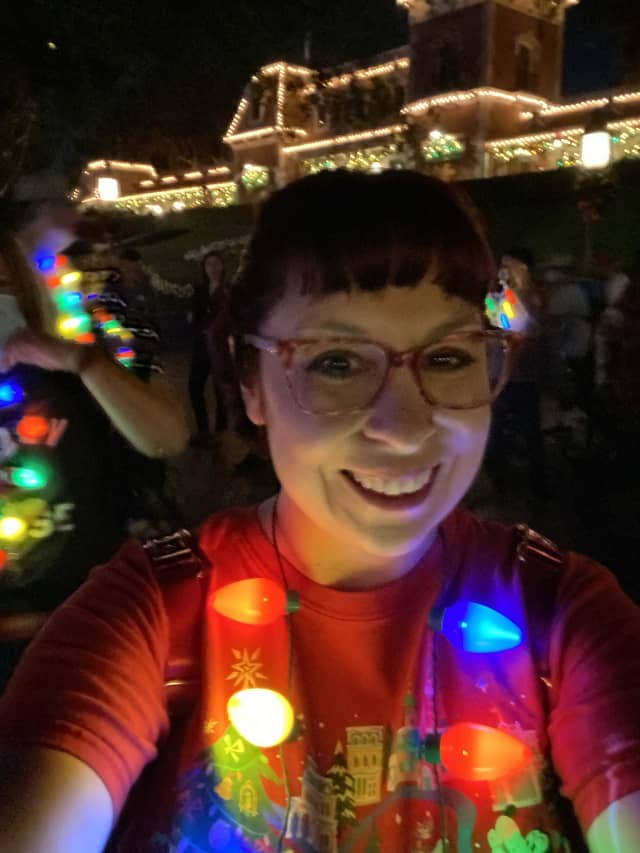 Upon entrance to the event, guests received both an event wristband and a lightbulb necklace lanyard which includes the Merriest Nites credentials.
Beginning promptly at 7:00 pm there were many different checkpoints for wristbands by Cast Members. If guests did not have one, guests were directed toward the park exit.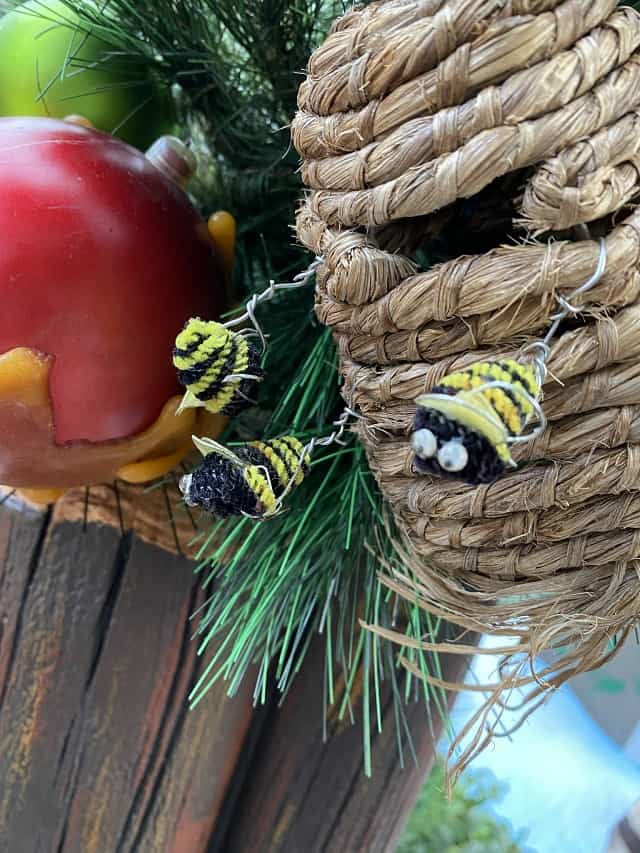 The only lands that were closed during the event was Critter Country, Mickey's ToonTown, and Star Wars: Galaxy's Edge.
Exclusive Food Offerings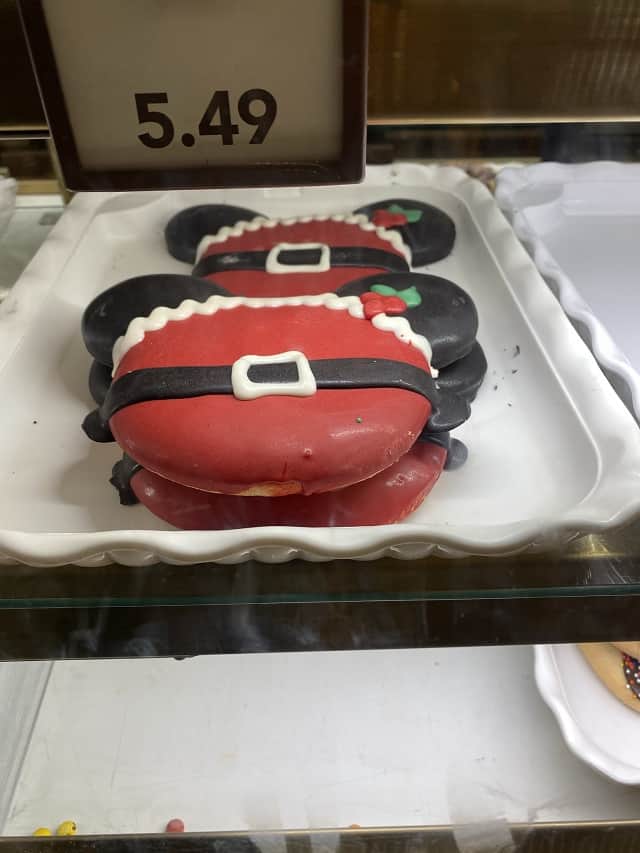 One of my favorite parts about attending special After Hour events at Disney Parks is that I can always count on purchasing and enjoying exclusive food offerings.
Before I arrived to the event, I had my handwritten list handy ready to Mobile Order when it became available. In fact, guests attending the party were able to place their food orders for the exclusive event an hour before the party started.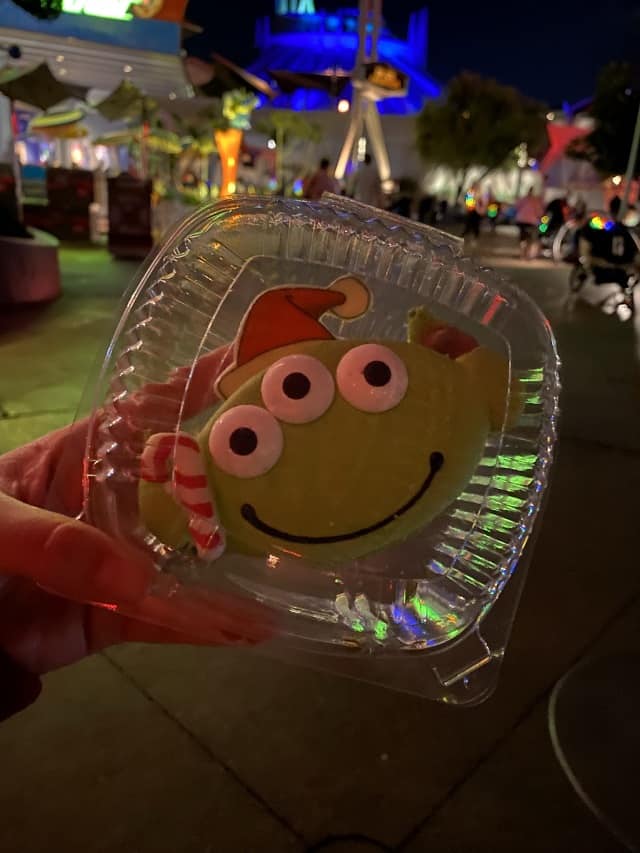 I began placing my orders at 7 pm! This made it nice and easy so that I did not spend time during the actual party placing various orders.
The part that was difficult was trying to space out the food for pick up times as we did not know what part of the park we would be visiting at that time and our plans at every moment!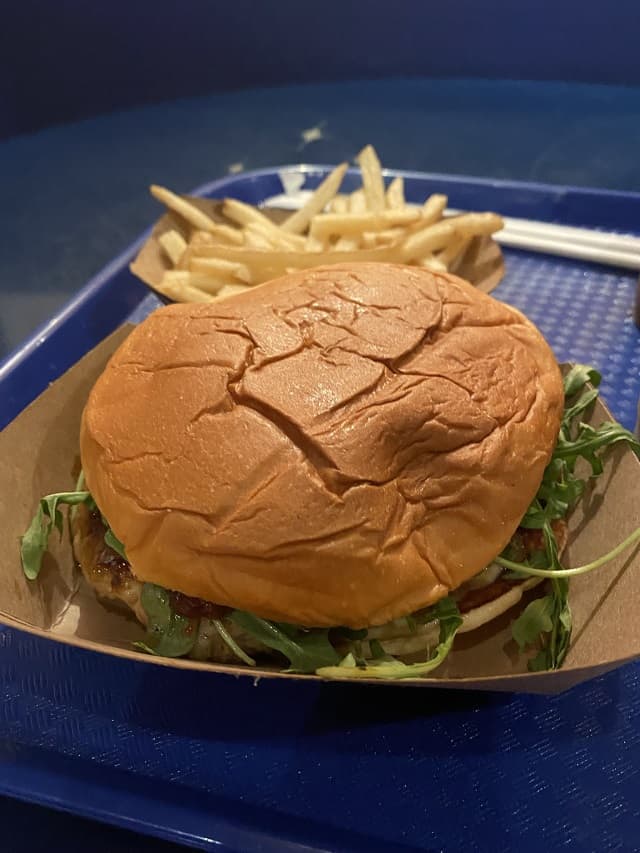 Our first stop of the night was both at the Galactic Grill and Alien Pizza Planet as they are so close in proximity to each other.
I decided to indulge in the Thanksgiving Leftover Burger: Turkey patty mixed with dressing, gravy, cranberry sauce, Arugula, Rosemary Aoili, on a Hawaiian sweet bun which can be seen above.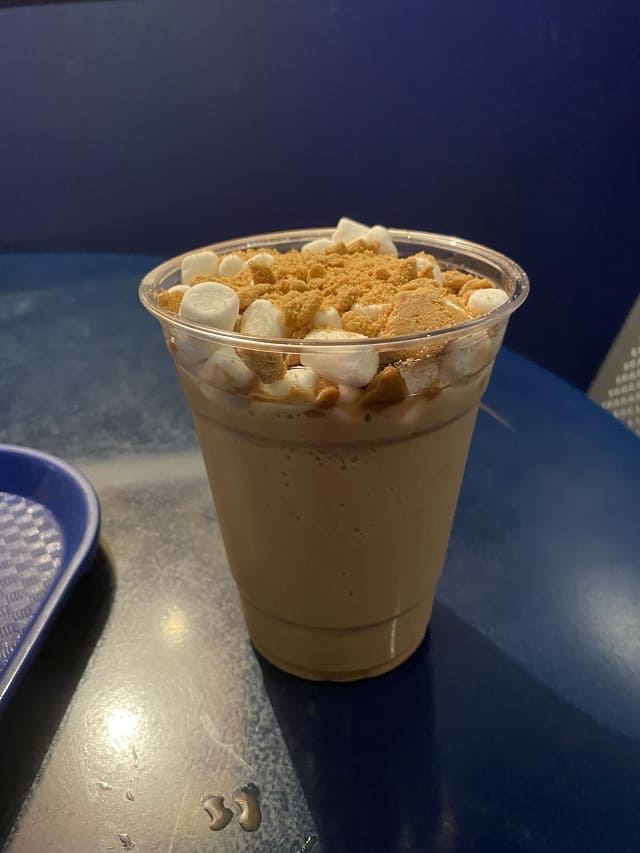 For my first drink I went with the Gingerbread Frappe: Frozen coffee beverage topped with Ginger Snaps and mini marshmallows.
My kids settled on the BSP-212 Cheese Slice: New York-inspired, served on thin crust with House-made sauce and a blend of cheese which was incredibly delicious and, unfortunately, only offered during the party!
Live Entertainment and Special Character Meet and Greet Opportunities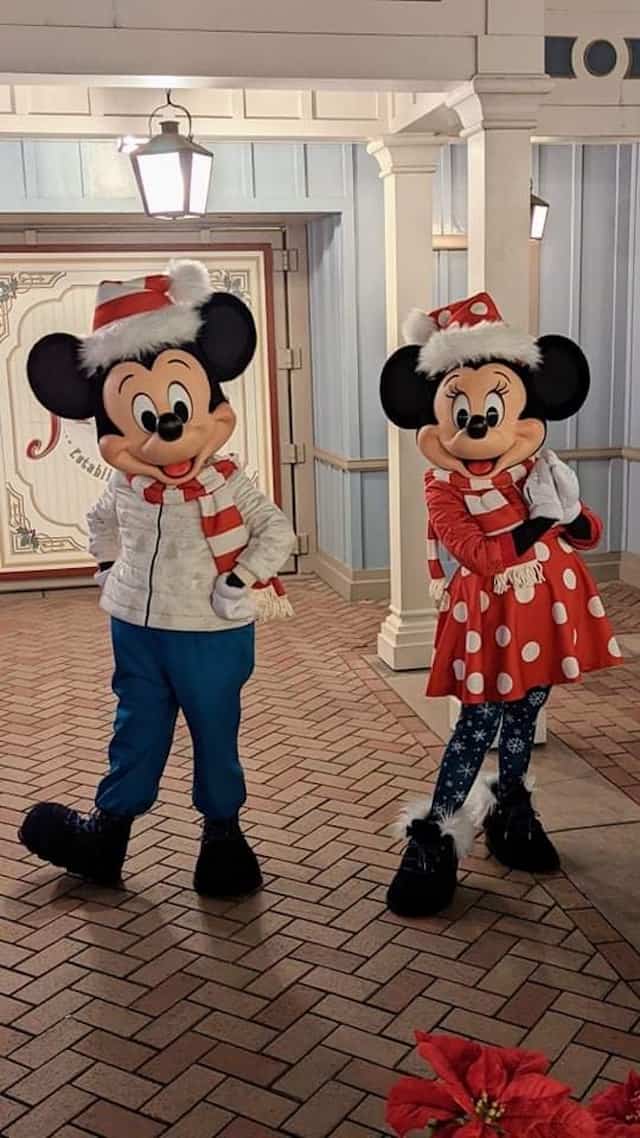 Another selling point that brings guests to Disney After Hour events are the "rare" characters that are out and about during the festivities. This year certainly did not disappoint at all! These were the following meet and greet characters at this year's Merriest Nites festivities:
Friends from Frozen (Elsa, Oken, Wandering Oaken, and Duke of Weselton) – Fantasyland
Belle & Beast – Fantasyland
Donald's Snow Fight – Fantasyland (in Fantasyland Theater)
Pluto's Christmas Tree – Fantasyland (outside of Pixie Hallow)
Fantasia's Frozen Fairy Wings – Fantasyland
Santa Claus – Fantasyland (in Fantasy Faire)
Friends from Mickey's Christmas Carol – Main Street, U.S.A. (near Mad Hatter shop)
Princess Tiana – New Orleans Square (on the balcony above Royal Street Veranda)
Jack and Sally – Near Orleans Square (on the Haunted Mansion balcony)
Buzz Lightyear – Tomorrowland (second level of Star Wars Launch Bay building)
Miguel – Frontierland
Lilo and Stitch – Adventureland (outside of Enchanted Tiki Room)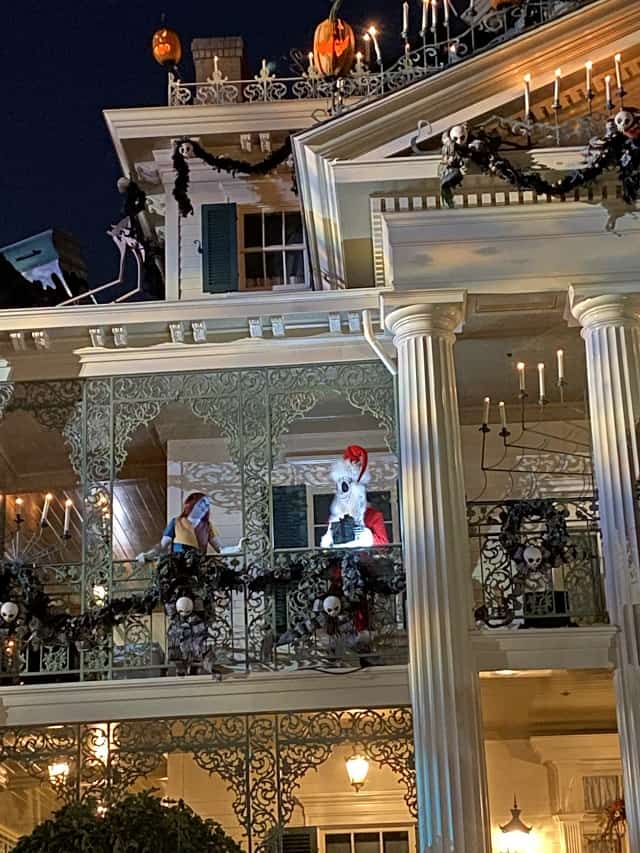 Festive photo backdrops could be found throughout the parks for guests to enjoy. Additionally, throughout the event, guests were treated to live entertainment in each land. My kids and I rode aboard the Mark Twain while enjoying a jazz band performing aboard!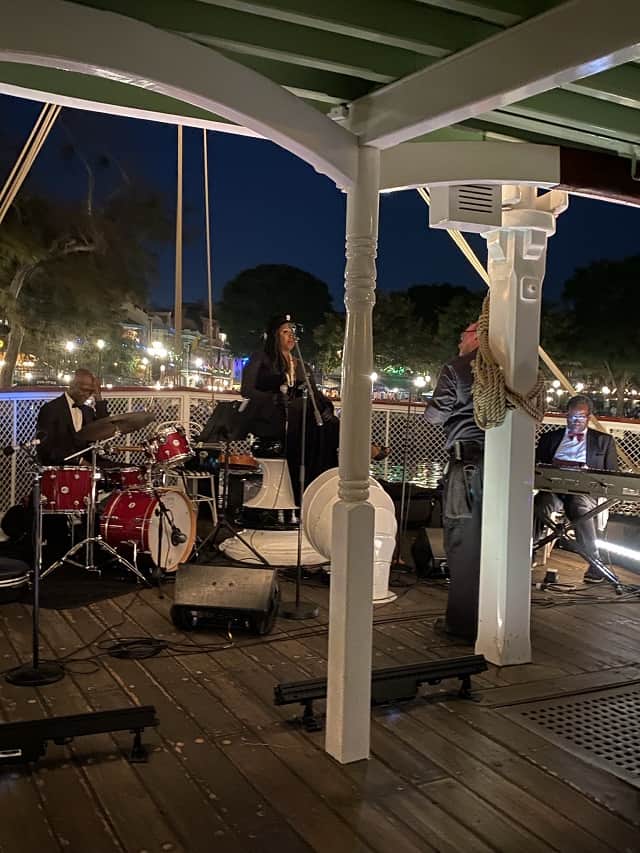 My favorite character sightings personally was Marley and Scrooge. I mean… come on… how amazing is this opportunity!?
Up until this night, I did not even know that these two characters were even a possibility to meet.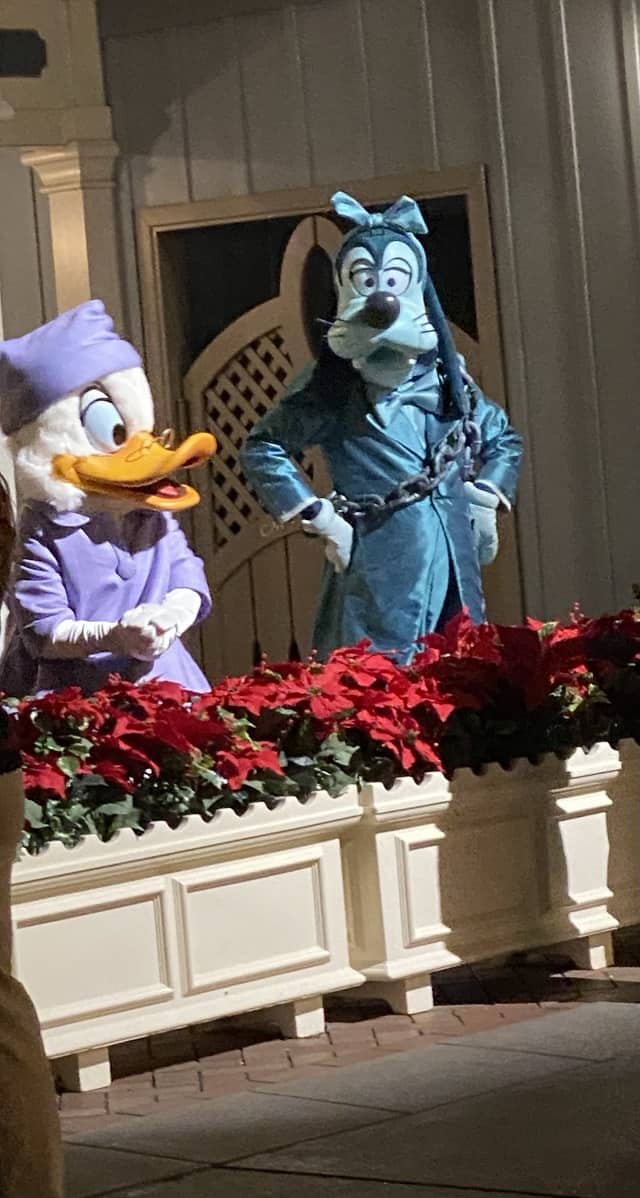 A Christmas Fantasy Parade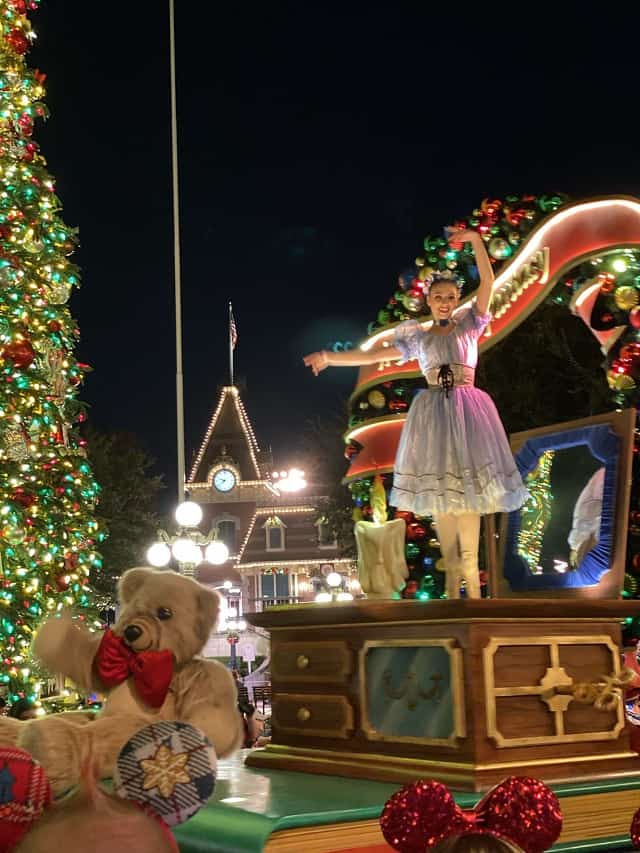 The fan-favorite long running A Christmas Fantasy Parade is back again at Disneyland for the 2021 holiday festivities!
During the Merriest Nites event, there is only one showing so it is important to make sure to utilize your time effectively throughout the night if you are planning to view the parade.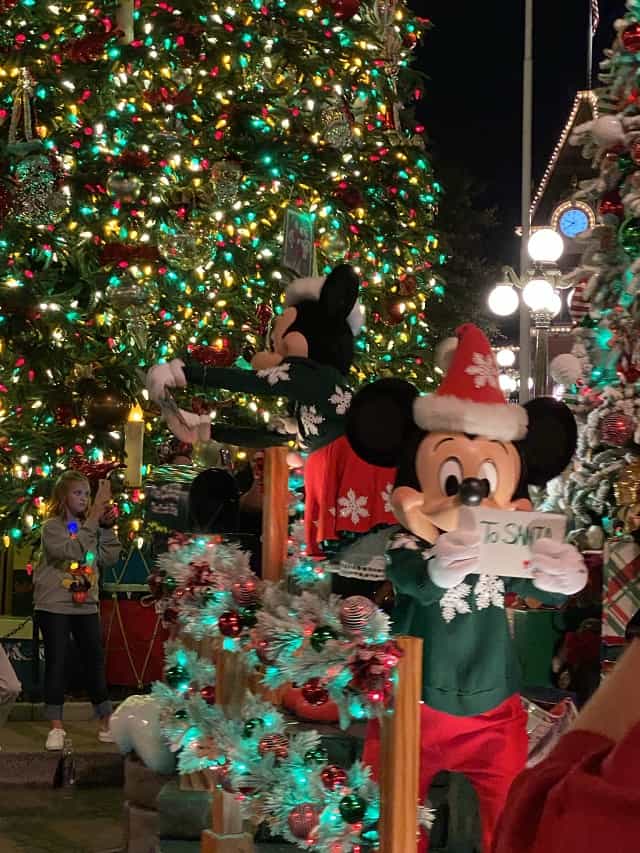 We were fortunate to secure a wonderful parade spot with the enormous Christmas tree that illuminates Main Street as our background!
Muppets Christmas Caroling Coach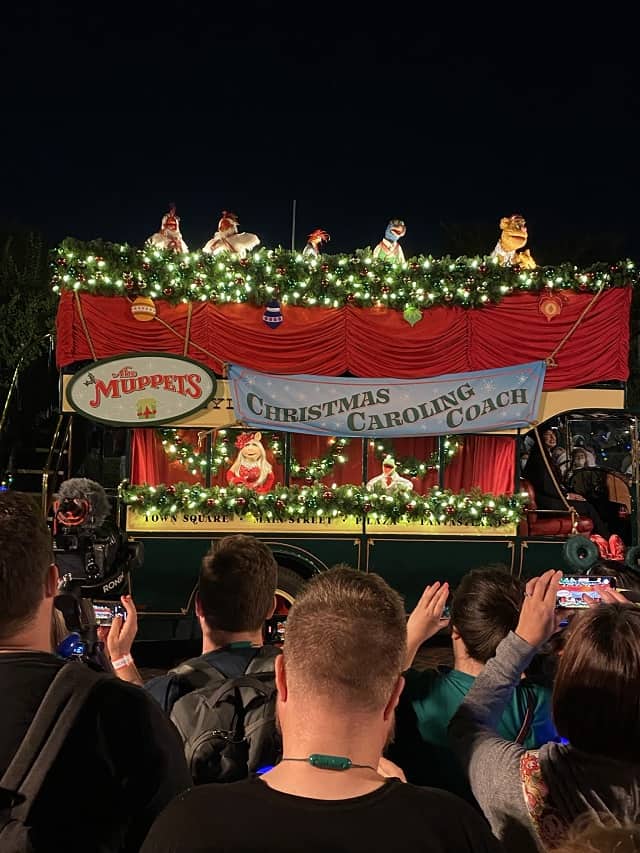 I have to admit that one of the selling points for this event was knowing that the Muppets would be present on Main Street, U.S.A. This was pretty much the extent of the information that was provided, but it was worth grabbing my attention!
It most definitely did not disappoint as this was, hands down, the BEST part about Merriest Nites! In fact, we caught 2 1/2 shows!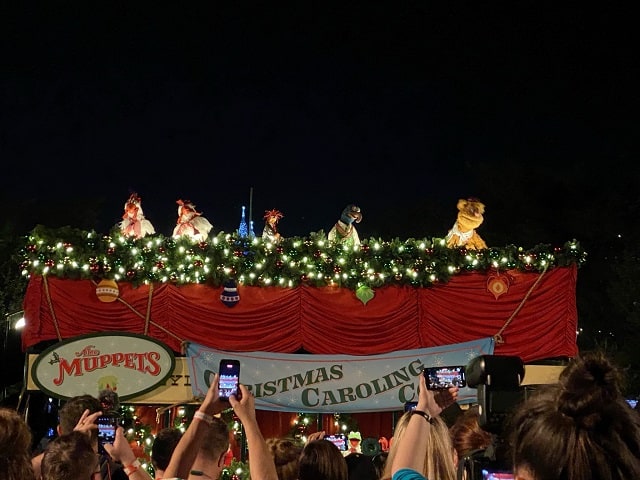 Miss Piggy, Kermit, Fozy, Gonzo, Pepé the King Prawn, and Sam Eagle sing Christmas music from the Disneyland fan favorite Omnibus!
The Omnibus enters Main Street from Town Square and then travels up the street before driving around the hub. The Omnibus comes to a stop in front of the Partners statue. However, the show can only be viewed from the front and not the back!
My Advice For Attending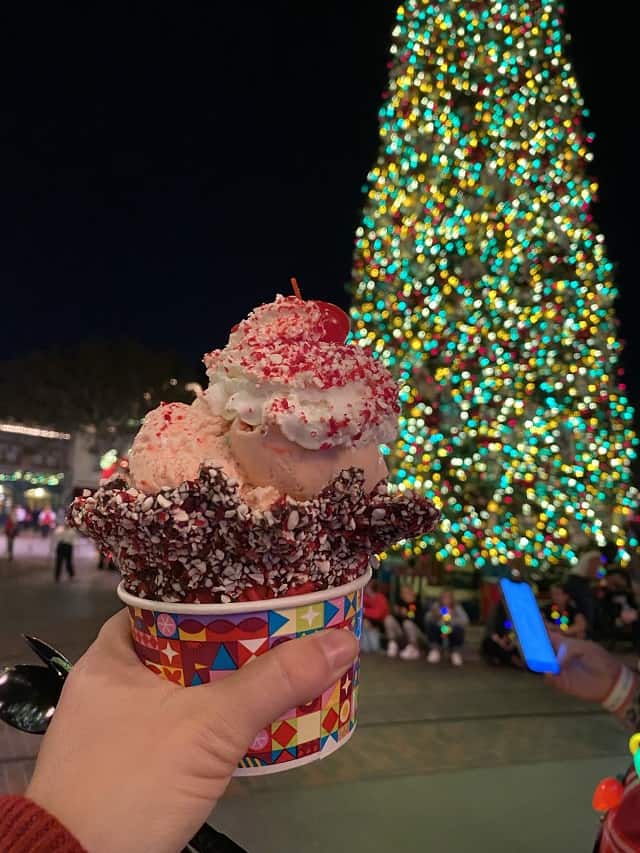 I would say that the first step before even setting foot at Merriest Nites is to make a plan and to prioritize what is most important to you.
Is it to eat the exclusive food offerings, meet and greet with characters, ride attractions, or view the various live entertainment around the park?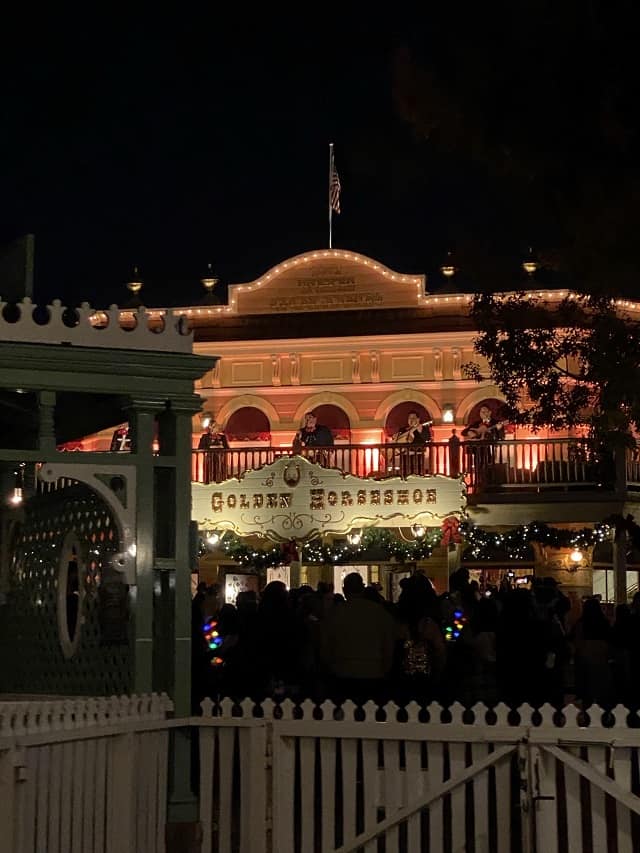 I can surely promise that one cannot do every single offering during the event! Four hours is not merely enough time!
The kids and I did not ride a single attraction during this time as we are Annual Passholders and can visit the parks different days. However, the wait times of 5 minutes for various e-ticket attractions definitely caught my attention!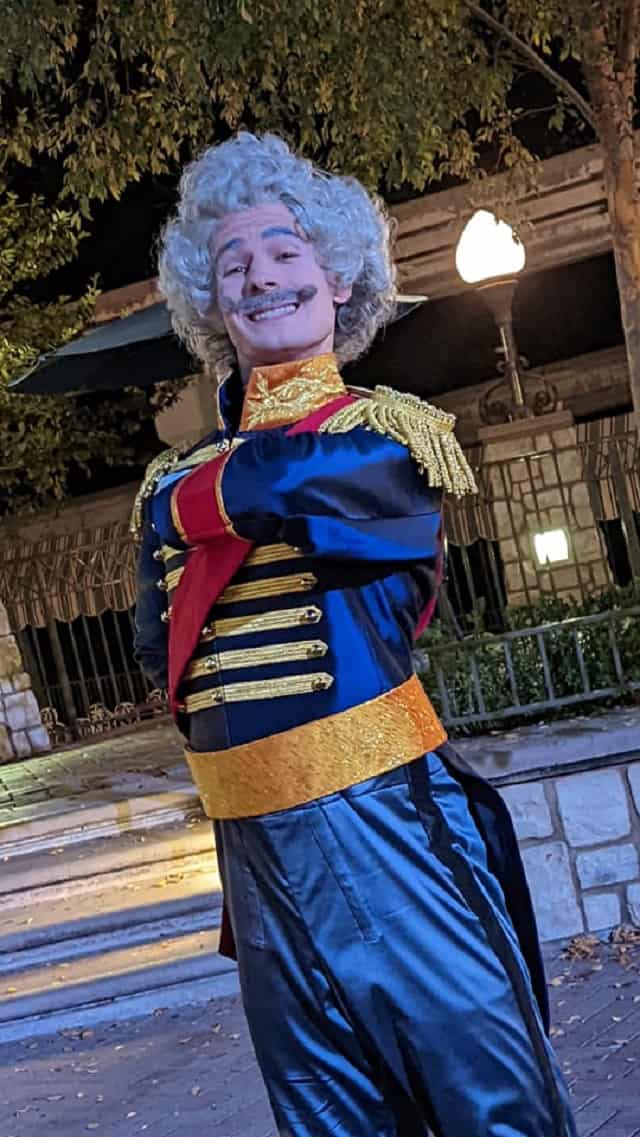 If meeting characters is your main goal during Merriest Nites or any other After Hour events, I would highly suggest arriving early in the party as heavy lines remained consistent throughout the event.
The only line that we were able to walk right into seeing characters during the event were the various Frozen characters such as Hans, Elsa, Oaken, and the Duke of Weselton.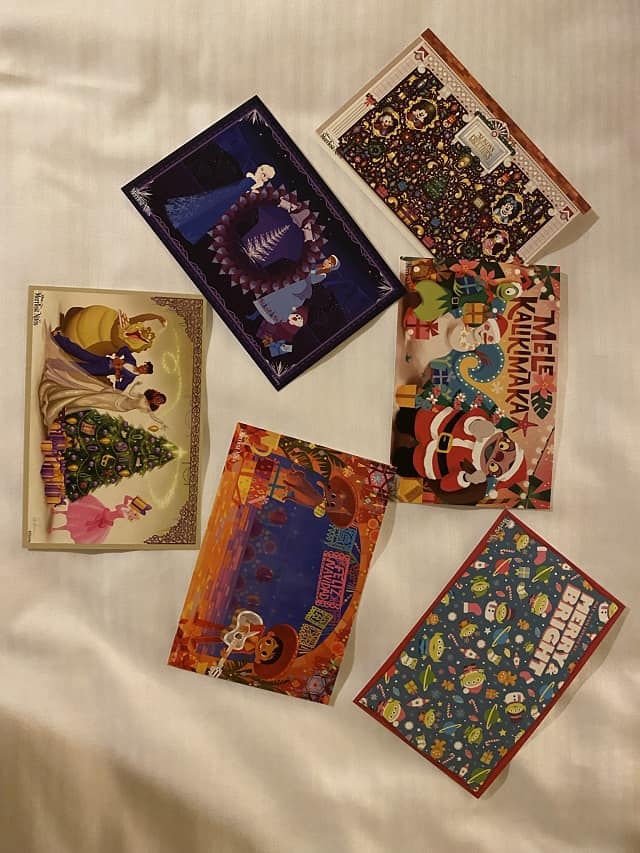 On the way out of the event, guests received a pack of 6 collectible post cards created by Disney artists which were the same backdrops inside the event.
Was It Worth It?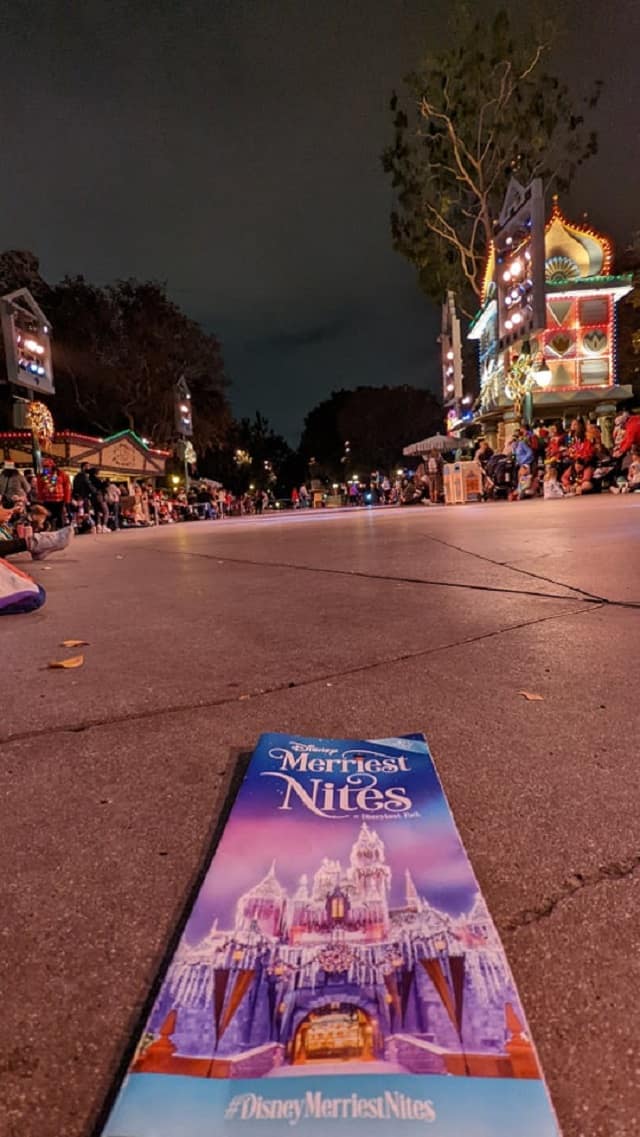 Was the event truly worth the $175? Personally, not to me.
Although there were positive aspects to enjoying the party such as the live entertainment, low waits for attractions, and the Muppets, overall for me personally, it was not.
It is hard to justify the high price for only four hours. Had the price been $125 then I would find it more reasonable and justifiable to attend.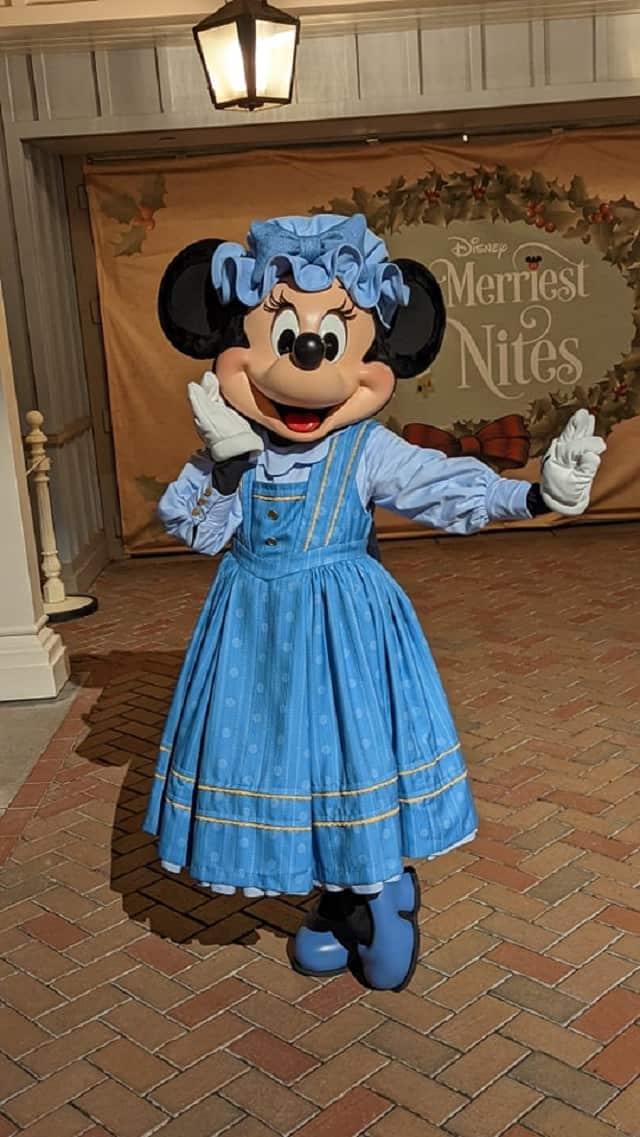 As mentioned before, my favorite part of the event was definitely seeing the Muppets and the various rare characters. However, that to me is not worth the hefty price.
For the cost of admission, I would have liked to have seen complimentary food and drink offerings.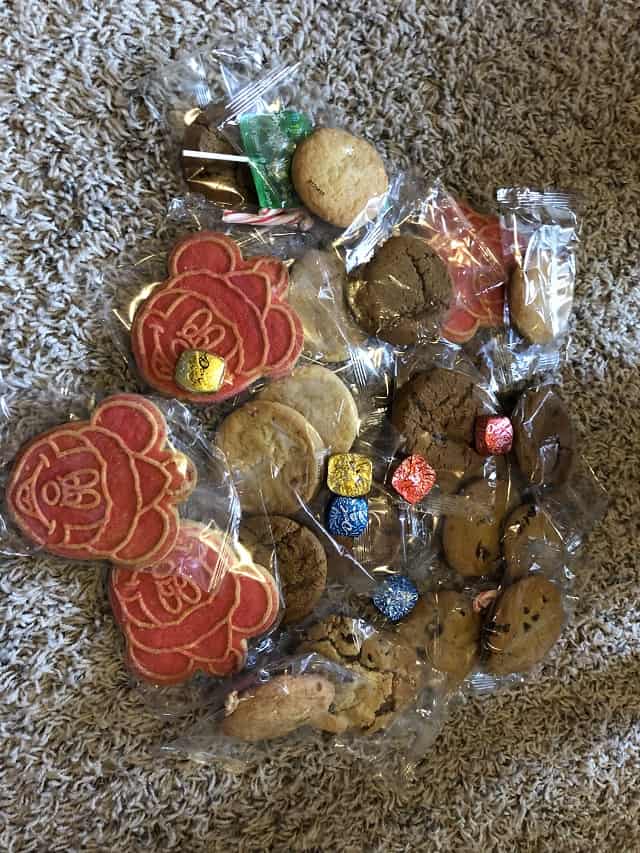 For example, one of the aspects that I missed are the complimentary food offerings during the event such as at the Very Merriest at the Magic Kingdom at Walt Disney World.
I love walking around collecting my cookies while sipping my hot cocoa with a popcorn bag in hand!
Additionally, at the "Oogie Boogie Bash" at Halloween, guests receive free treats during the trick-or-treat trails! I was kind of surprised that not even free hot cocoa was included during the Merriest Nites event!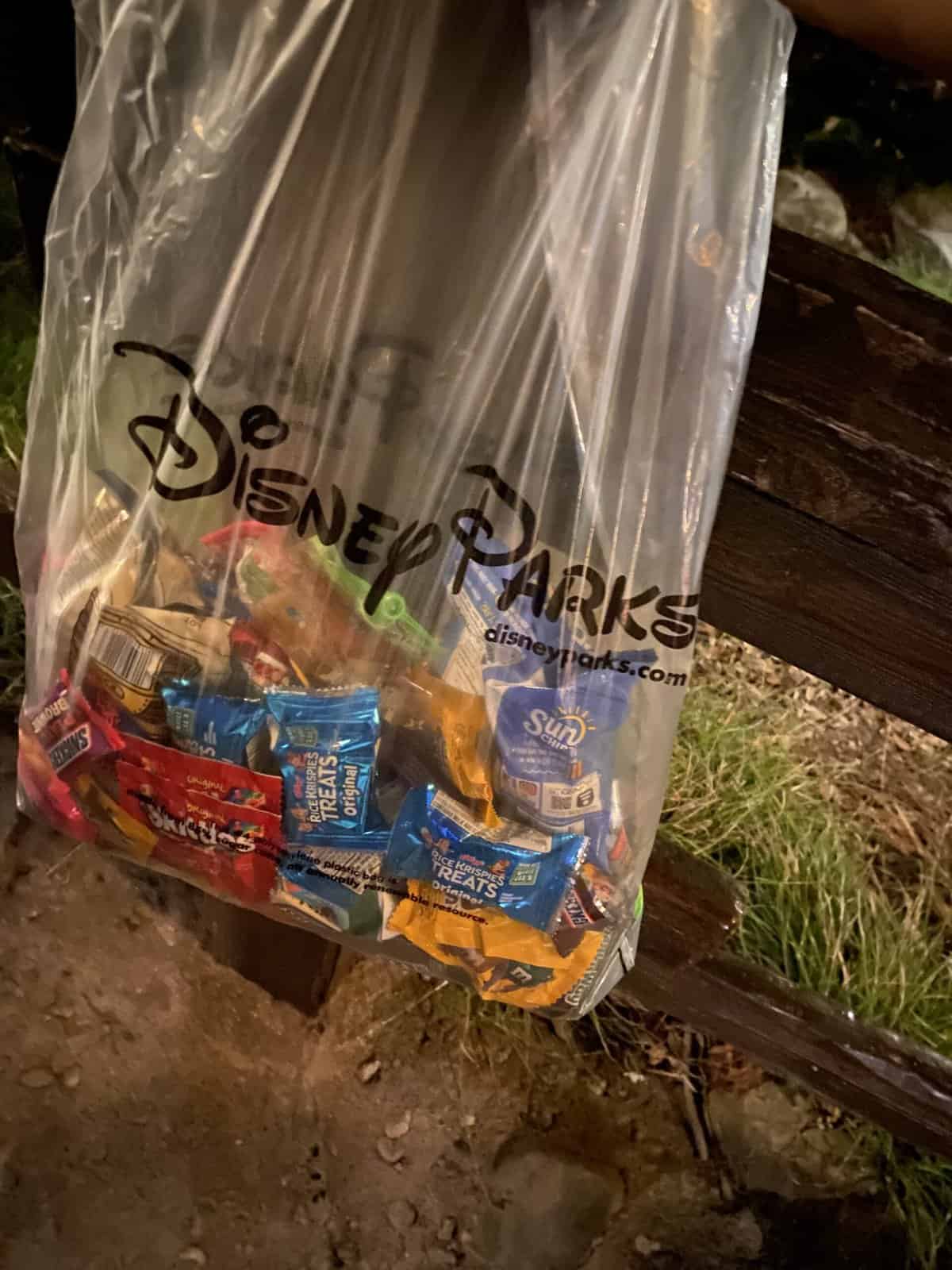 The holiday attractions such Haunted Mansion Holiday and the it's a small world Holiday are also available during regular park hours.
Mobile Ordering was a complete nightmare when we visited the event. In fact, one of my orders came through and we received the notification that it was ready for pick up two hours after I had placed the order!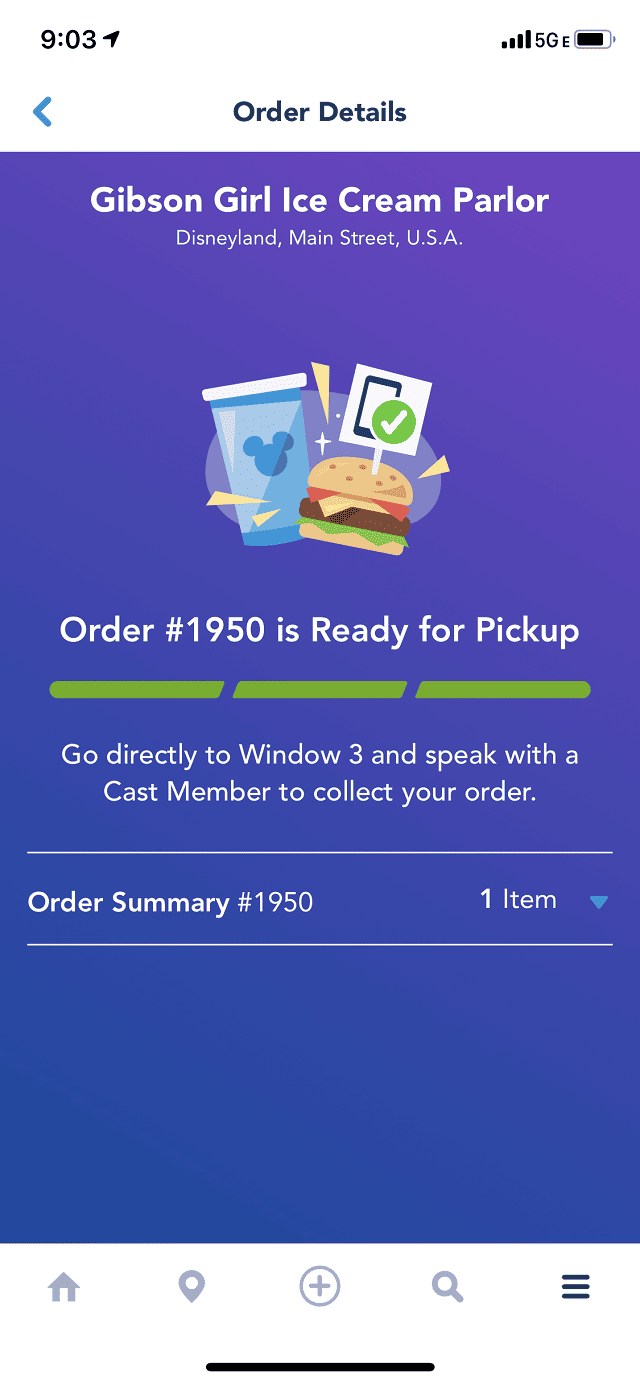 The exclusive merchandise during the party was very underwhelming and not worth the twenty minutes that we spent in line even after we had waited three hours from the time we joined the virtual queue.
Believe…In Holiday Magic fireworks are not available during the event. Additionally, A Christmas Fantasy Parade has two showings during regular operating hours.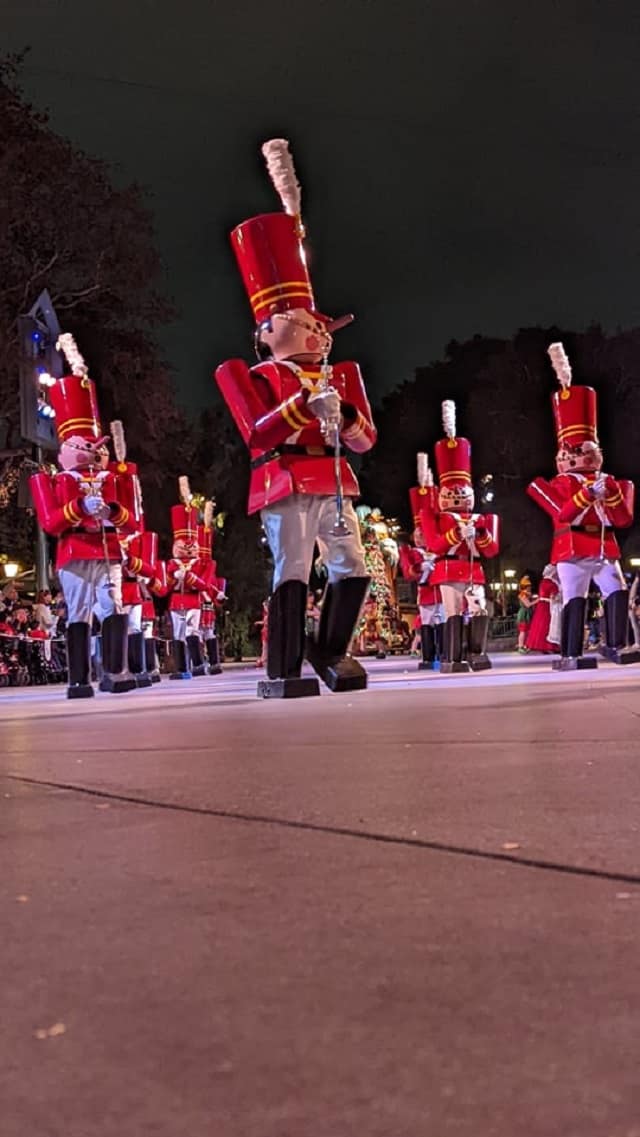 Will I attend Merriest Nites next year if offered? Probably not. I'll stick to the Oogie Boogie Party instead as it is an event that I highly enjoyed. You can read more about my experience at this year's party HERE.
Although we did enjoy our evening at Merriest Nites, how can one not enjoy the magic around the Disneyland Resort during the holidays with the sights and sounds all around? I think for next year I will stick to my regular day ticket during the holiday season.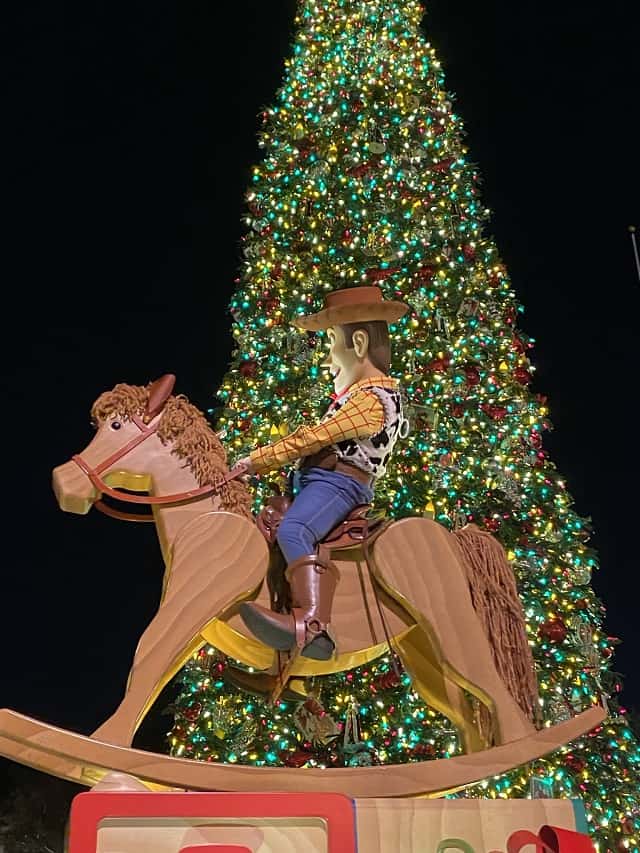 Although, as my husband just informed me as I shared with him that I was writing a review, "you know you will go next year… it's Disney… and you love Disney."
…as much as I don't want to admit it, he has a valid point!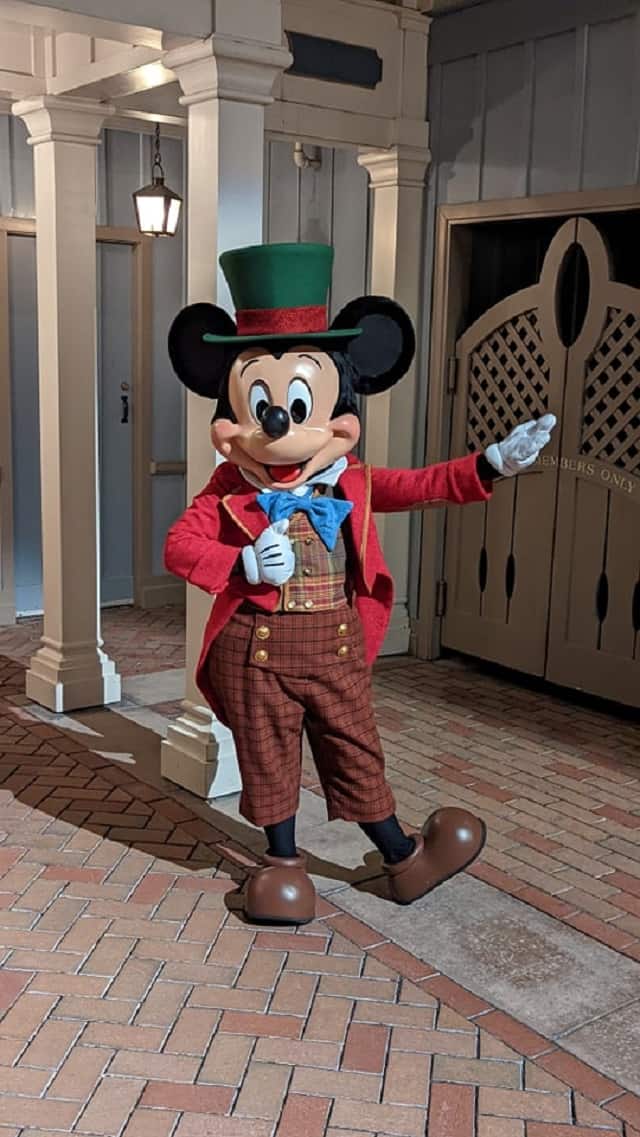 Would you be willing to pay the high admission price for Merriest Nites? What would you most want to experience during the after hour event? Let us know in the comments on Facebook and in our Facebook group.