I attended the opening night of the Oogie Boogie Bash at California Adventure at the Disneyland Resort. Join me as I take you through the first night of the party and you can be the judge whether it is a more entertaining filled party than the one at Walt Disney World!
Oogie Boogie Bash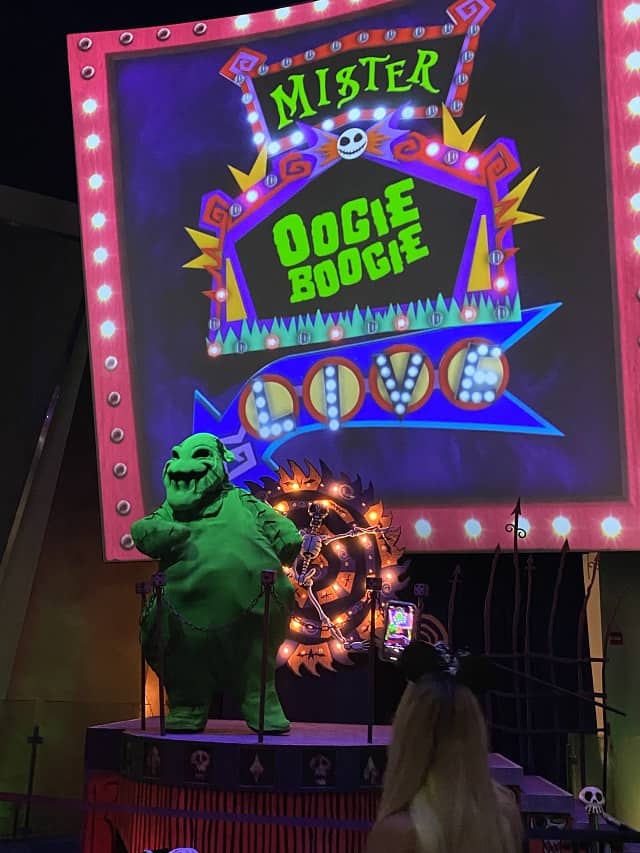 The first Oogie Boogie Bash- A Disney Halloween Party first debuted in 2019 for the Halloween season. It quickly became a guest favorite among Disney fans!
Just as Mickey's Not So Scary Halloween Party at Magic Kingdom at Walt Disney World is a special ticket event, the Oogie Boogie Bash is also a separate ticketed party.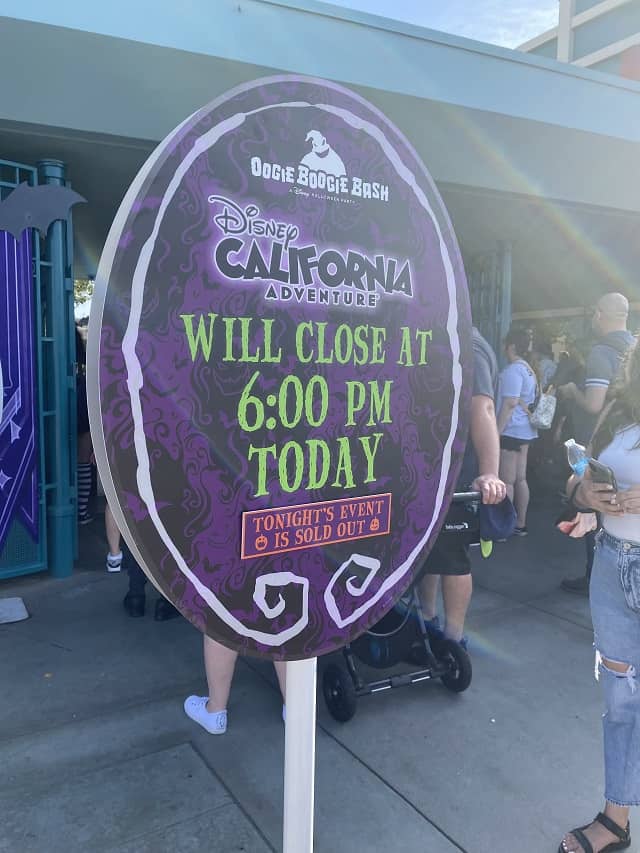 The Oogie Boogie Bash promises a frightfully fun night full of entertainment for guests of all ages as noted on the Disneyland website.
The spell's been cast! On select nights this September and October, Disney California Adventure Park will host a separately ticketed, Halloween spooktacular that includes after-hours park access to treat trails, photo opportunities, entertainment, attractions, décor and more.

So, whether you're a poised princess, galactic defender or fearless hero, there's something incredible for all.
Due to the pandemic the event was canceled in 2020. Tickets completely sold out in late August, so it is safe to say that many guests are eagerly awaiting to see what is in store for this year's party!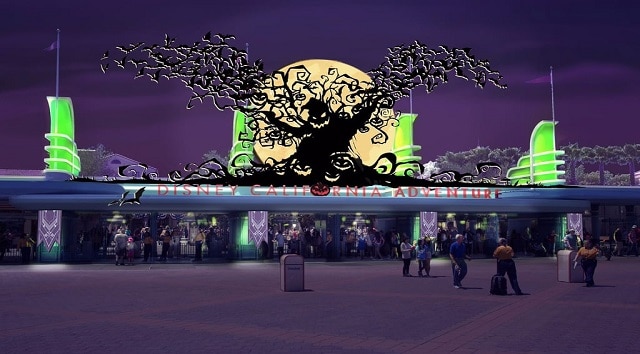 The Oogie Boogie Bash runs select nights from September 9 through October 31, 2021 from 6-11pm. Guests may begin to enter Disney California Adventure park beginning at 3 pm.
Immersive Treat Trails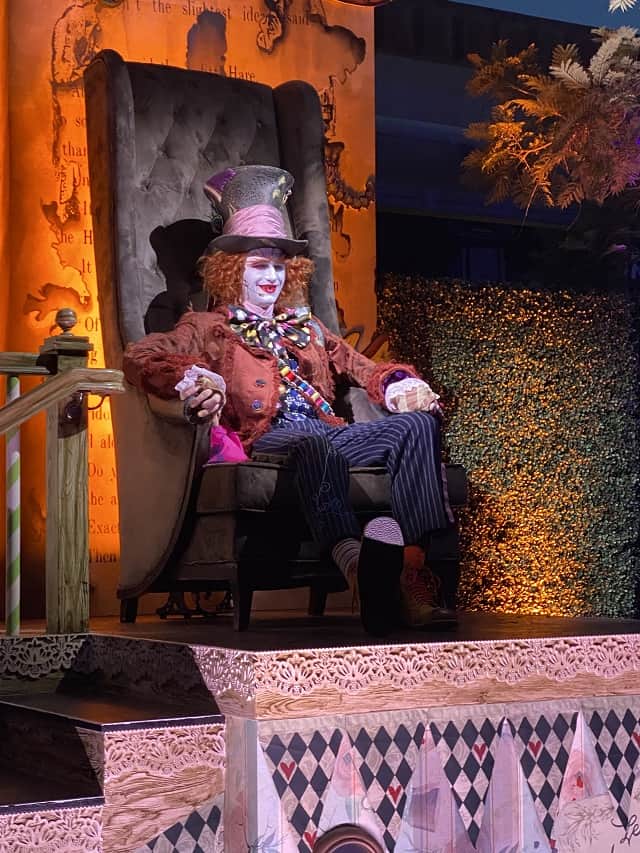 Who doesn't like going trick-or-treating regardless of what age you are? I sure do!
This year at the Oogie Boogie Bash, distributed goodies feature Mars Wrigley confectionery products.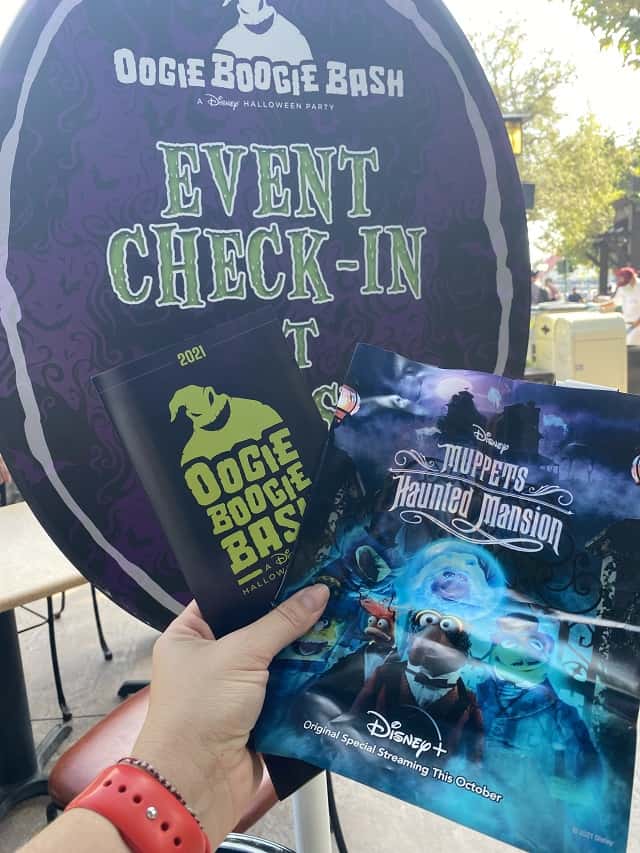 The trick-or-treat trails will have you dancing and skipping to Halloween music as you also run into various villains such as Oogie Boogie, the Evil Queen and Maleficent!
This was a really neat experience as the décor and, as always, the attention to detail from Disney are superb!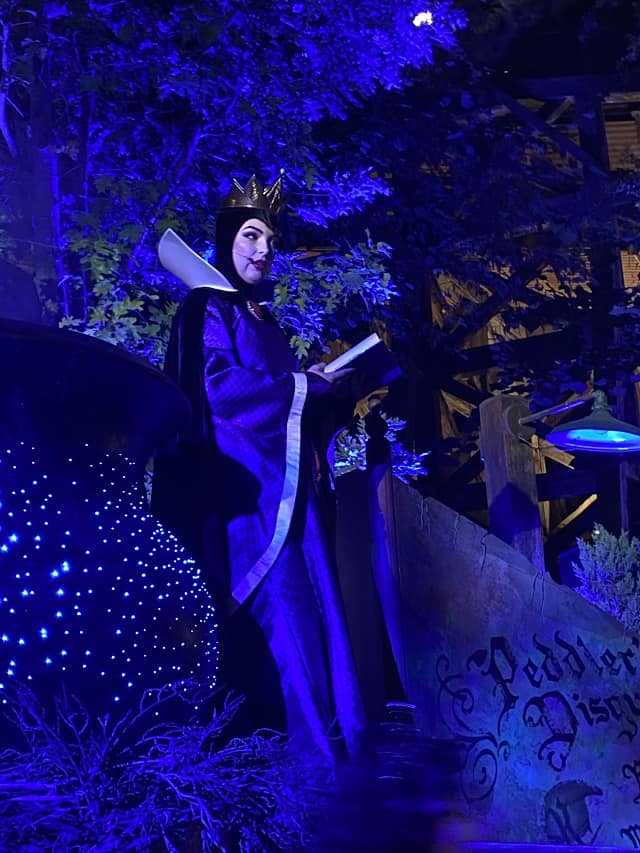 Even after tickets sold out for the Halloween party, Disney announced that three new characters would be appearing at the Oogie Boogie Bash Interaction Trails: Cruella de Vil from the new live-action film, Agatha Harkness from "Wanda Vision", and Sid from Toy Story.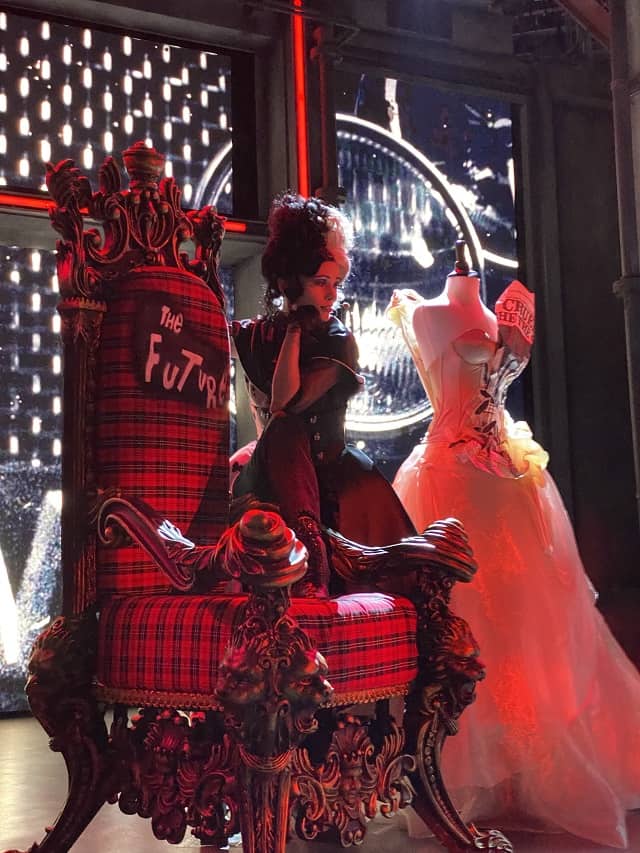 The actress that portrayed Cruella was spot on and was a spitting image of Emma Stone. It was quite the double take! The outfit she wore was fabulous!
Guests can find Cruella and her fashion show in the Hollywood Backlot.
This was my favorite new experience because I felt like I was truly part of the live action film itself. I could have stayed here listening and watching Cruella for at least an hour!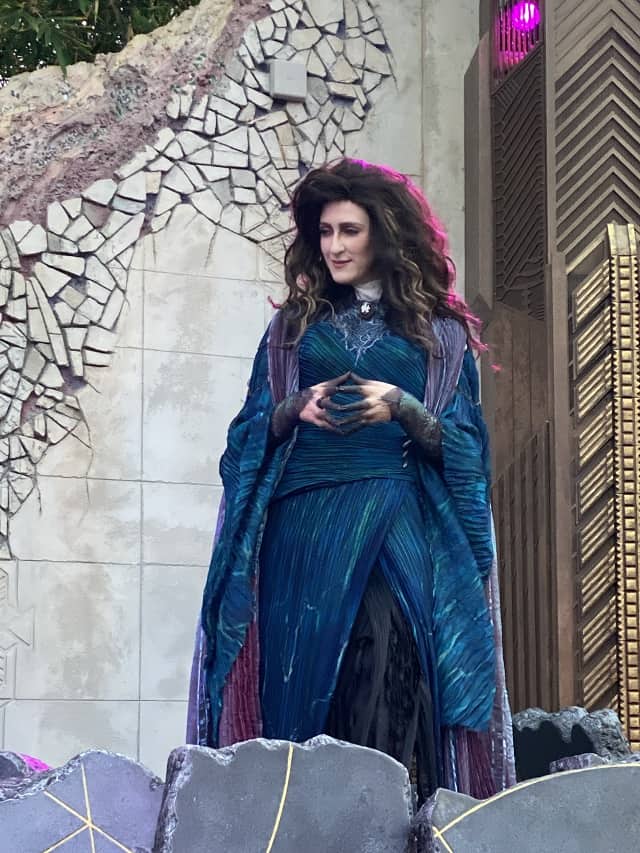 Did you know it was Agatha all along? Guests can find her at the Ancient Sanctum inside Avengers Campus.
This area of Avengers Campus is the only area that is decorated for Halloween.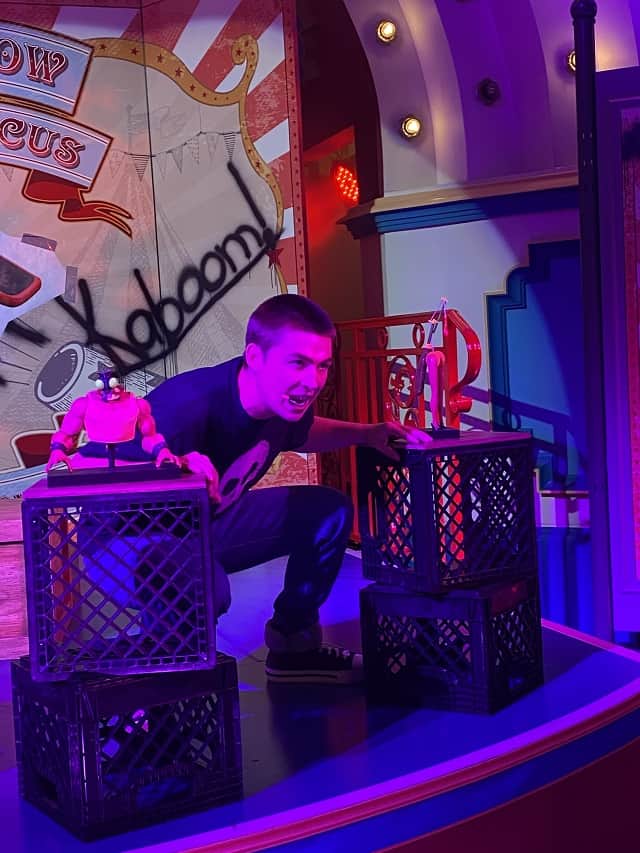 The underrated villain, Sid from Toy Story, takes over a sideshow circus calling it the "The Sid Show Circus." He even shares with guests his collection of "toys."
Sid even has braces!!! Guests can find Sid on Pixar Pier.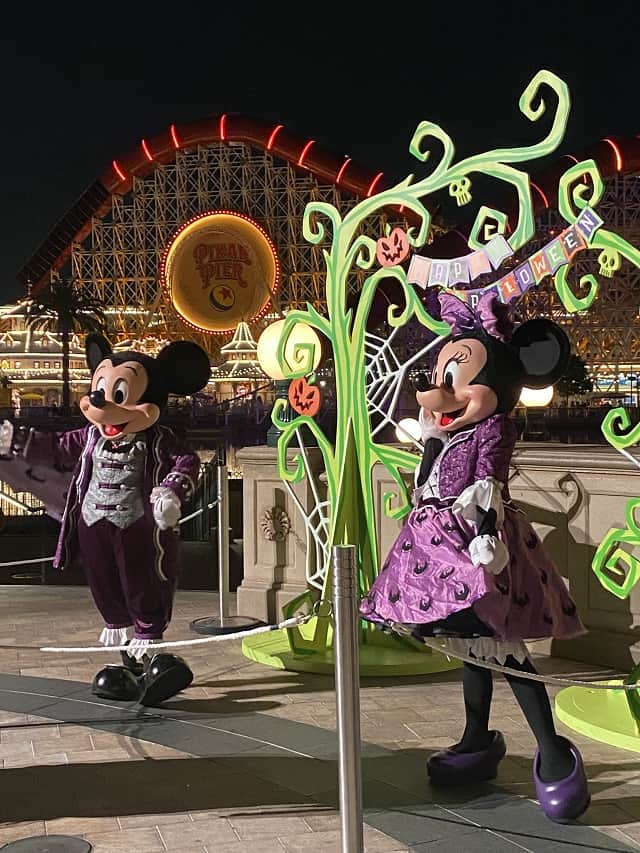 Of course there cannot be a Halloween Party without Mickey and his friends all decked out for Halloween!
Special Halloween Décor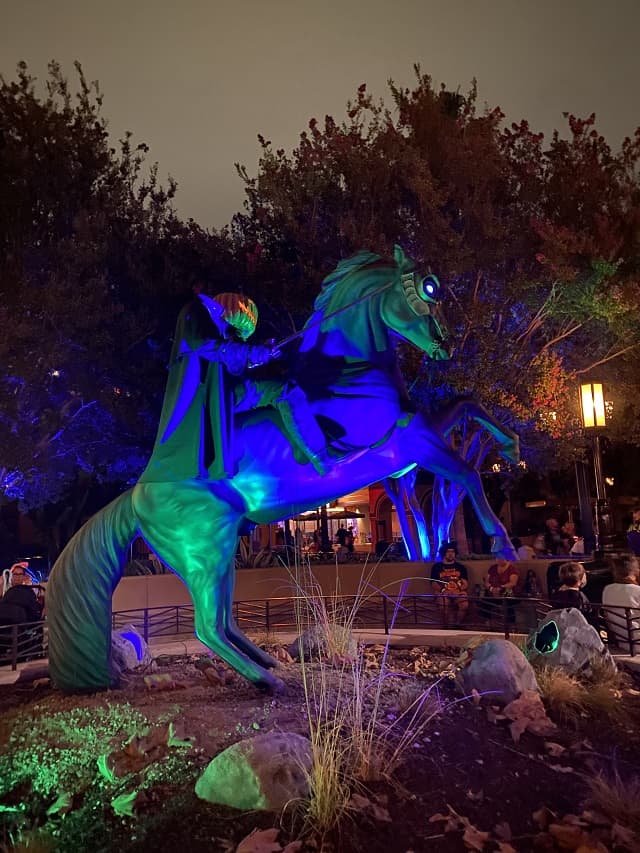 Throughout the park, guests will be immersed in decorations, lighting, music and effects to put guests in the Halloween mood.
The pièce de résistance that must not be missed is the Headless Horsemen that adorns Buena Vista Street. It is especially haunting and mesmerizing at night time!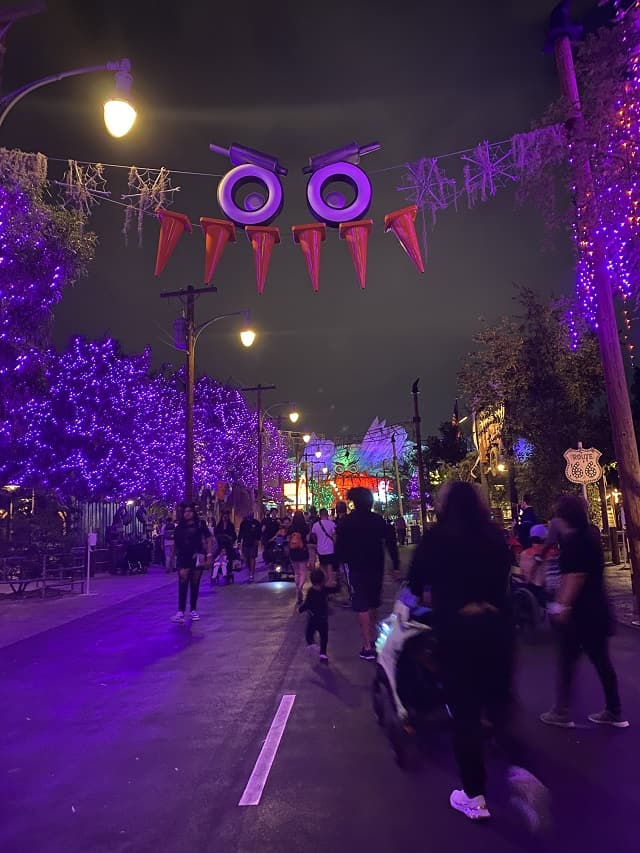 Another fun filled area to visit is Cars Land as they sure know how to get into the Halloween spirit!
Coming soon is an article solely focused on the fun Halloween decorations that transform Radiator Springs into Radiator Screams as well as the holiday overlays for Cars Land attractions!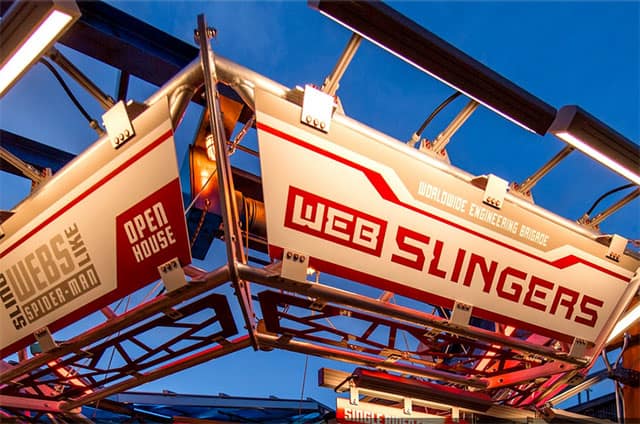 Web Slingers attraction in Avengers Campus is open during the party. No boarding passes were needed! Make sure to arrive at the start of the party to find the shortest line.
Mickey's Trick & Treat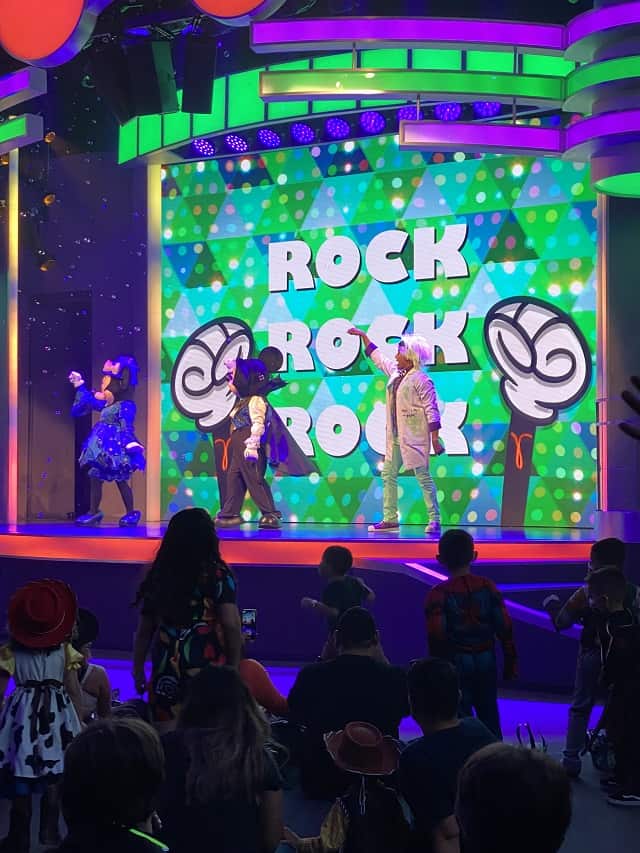 Mickey and his friends are ready to celebrate Halloween with all their friends so they have put together a costume dance party.
Things get pretty wacky when their pal Parker really gets into a silly "mad scientist" costume and brews up a potion! Soon everyone's running from bats, spiders and ghosts—eeks!

This music-filled show features 2 original Halloween songs, colorful video projections, spooky special effects, bubbles, surprises and lots of family-friendly, interactive fun.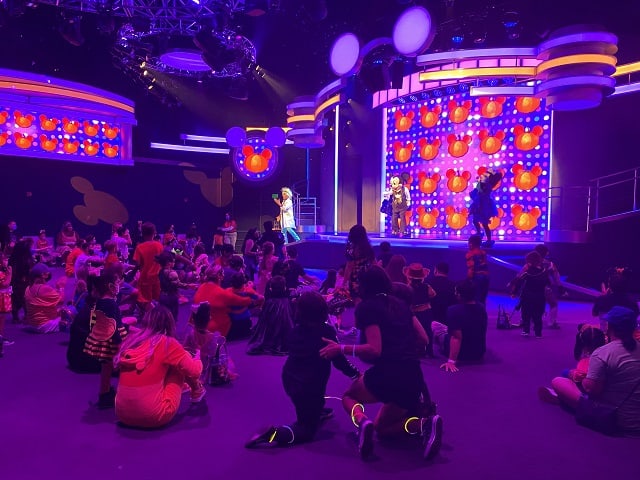 This was a cute dance party, and guests also received a small treat at the end of the party.
Villain's Grove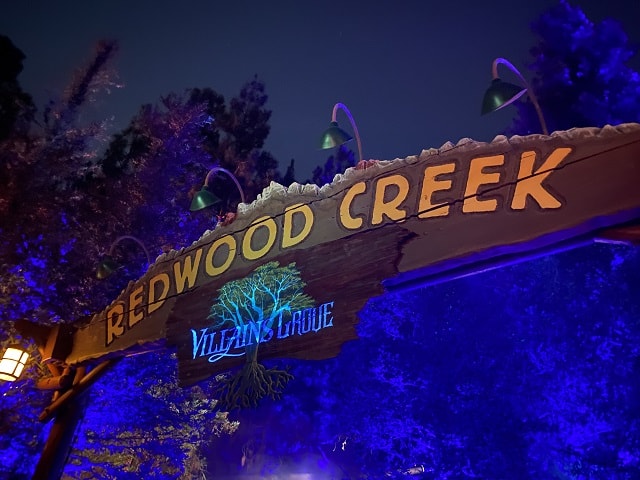 Now this was one of the entertainment options at the Oogie Boogie Bash that I was most looking forward to. I remember seeing pictures from the Redwood Creek Challenge Trail, which had been transformed into an evil fortress.
I can surely tell you from my experience that it did not disappoint!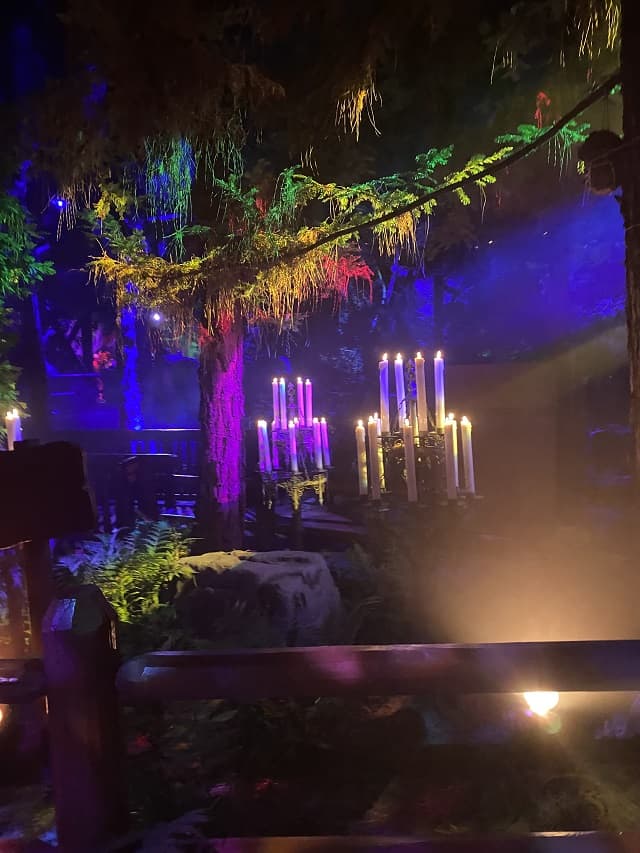 Frollo's Sanctuary, Malificent's Will, the Queen of Hearts Garden, Scar's Elephant Graveyard, Dr. Facilier were all part of the experience.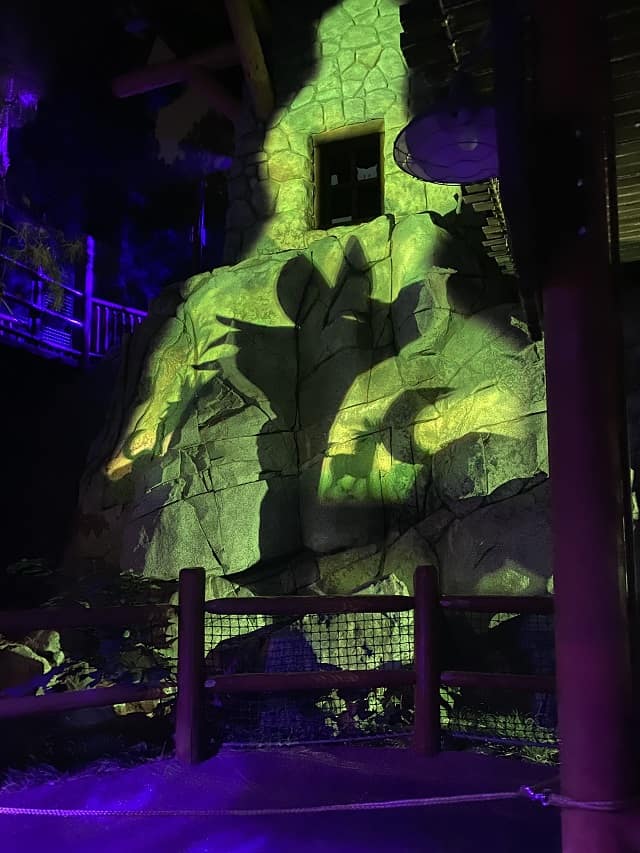 …but wait, we are not finished on our evil tour… we then visited the Wicked Queen's Lighting Forest and the home of the wisps.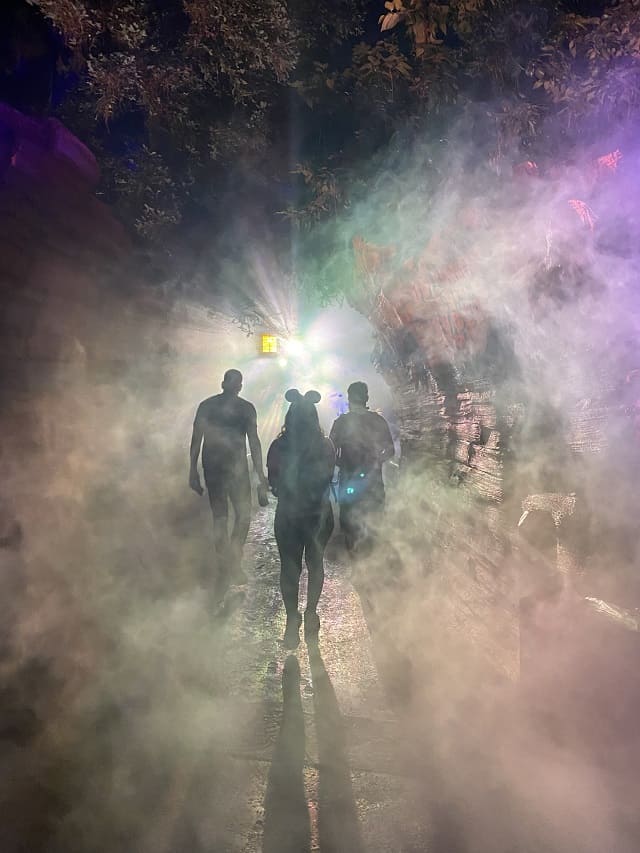 Guests finally escape the madness at dawn, which is filled with flickering lanterns where guests can finally see the light at the end of the tunnel.
Frightfully Fun Parade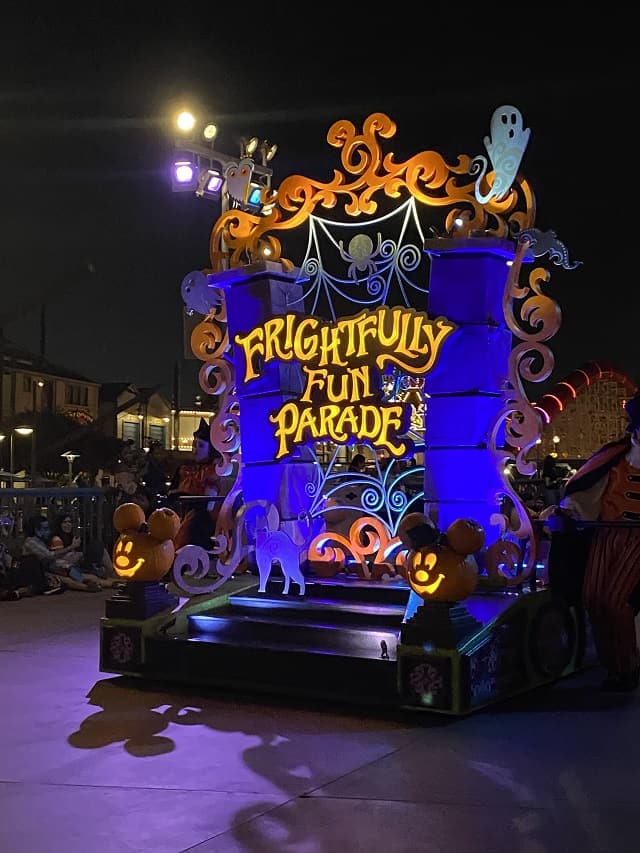 Now here is a piece of entertainment that we have yet to see at Walt Disney World… a PARADE!!
Oh yes… the Oogie Boogie Bash has led the way as it is the first full parade that we have seen since the pandemic.
This parade takes on a life of its own as mischievous Disney Villains appear out of the darkness, ready to stir up more trouble. Before it's all done, a dungeon-like lair takes over the parade route, along with a fierce dragon and a wicked gathering of villainy, including Cruella and more.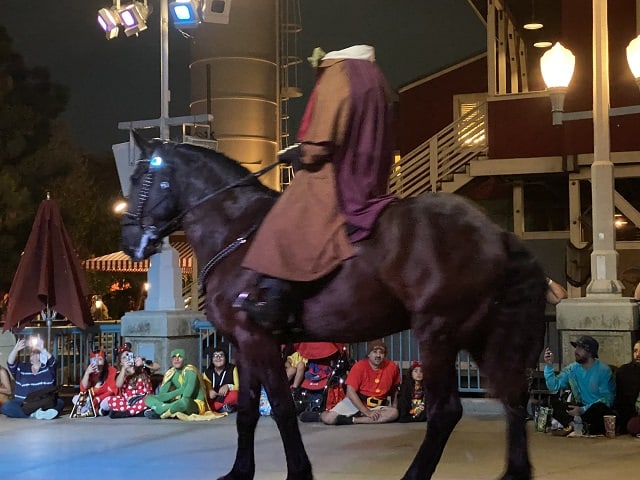 Even our dear eerie Headless Horseman of Sleepy Hollow carries his flickering jack-o-lantern in his gloved hand – making way for the parade!
New to this year's parade is The Bride on the Haunted Mansion float.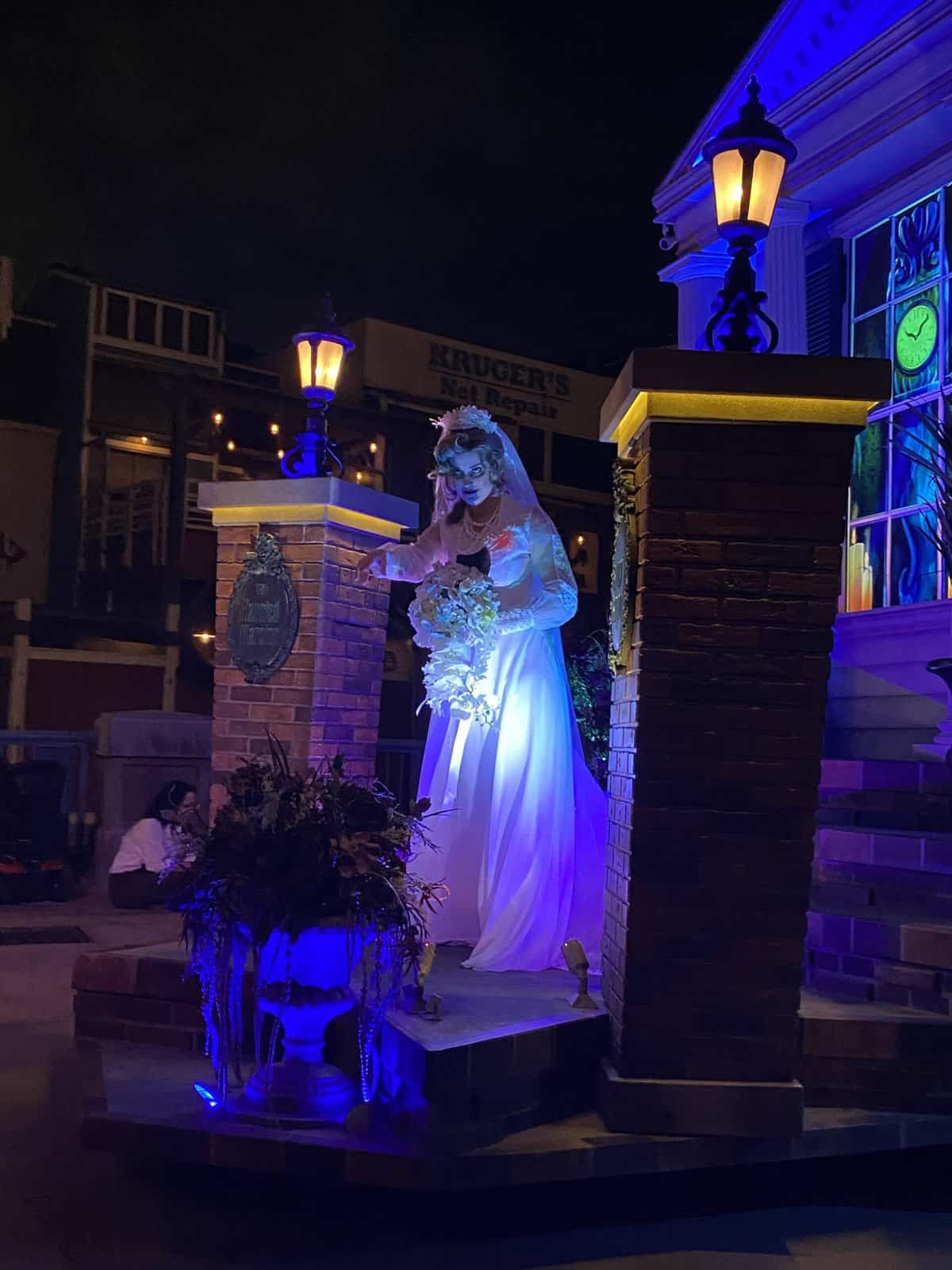 The Frightfully Fun Parade take place at 7:50pm and 10:05 pm.
If you still have not had your fill of sweet treats before the parades, why not attend a dessert party! Yes… another fun-filled fan-favorite that has not returned to Walt Disney World!
I attended the Sonoma Terrace Oogie Boogie Bash Dessert Party at 10pm. My review is coming soon!
Don't have much of a sweet tooth? No worries, guests can enjoy the Oogie Boogie Bash Dining Parade Package which includes a 3-course, prix-fixe dinner (including a starter, entrée and dessert) at Wine Country Trattoria.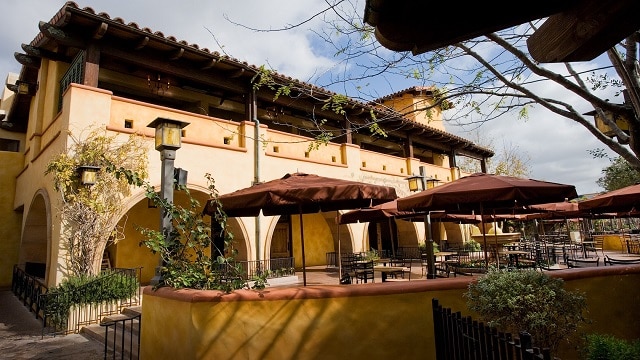 The dinner costs $55 for adults and $40 for children ages 3 – 9, plus tax and gratuity (discounts do not apply) and provides access to one of the Frightfully Fun Parade reserved viewing areas along the parade route.
Photo Opportunities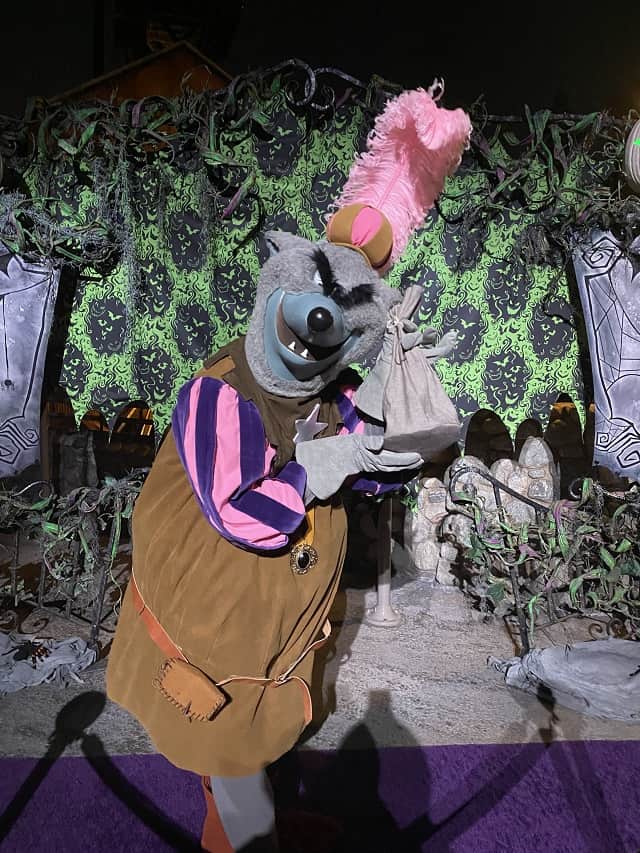 One other perk of attending the Oogie Boogie Bash is that PhotoPass digital photo downloads are included in the price of the event ticket!
The lines were not very long, but characters would switch out and some would come while others would leave.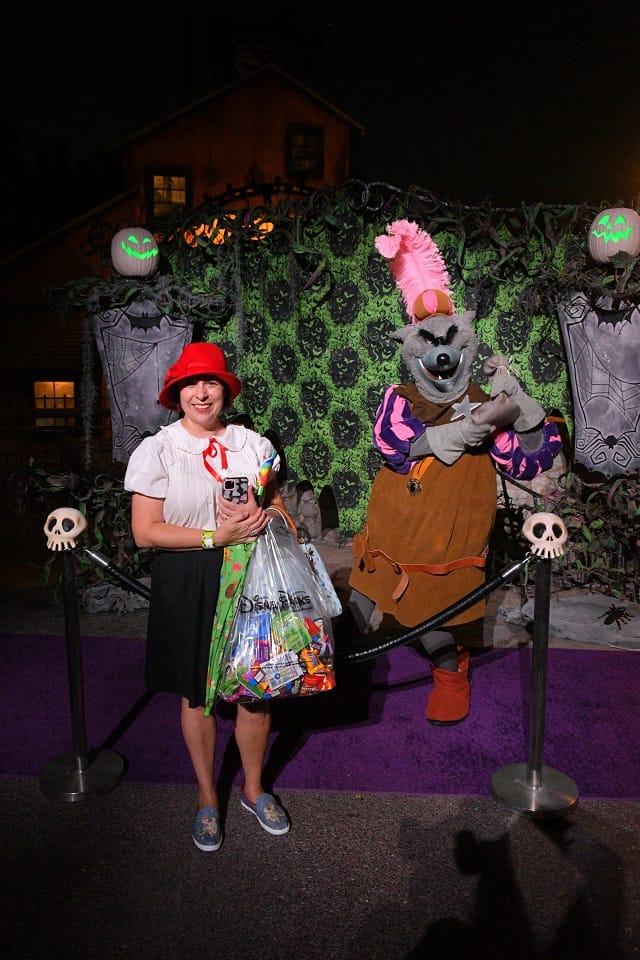 For example, when I got in line, three characters were meeting. By the time I made it to the front of the line, I only took a picture with one character!
Are you a Magic Keyholder? We have not been forgotten as we have our own exclusive Hocus Pocus photo opportunity.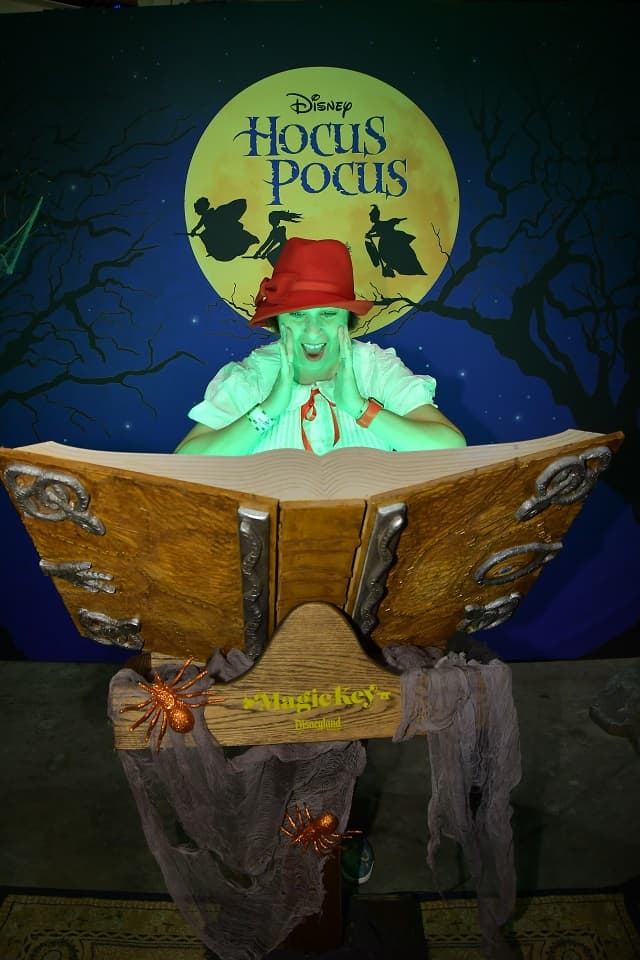 The photo op is available near the Silly Symphony Swings attraction.
Overall Thoughts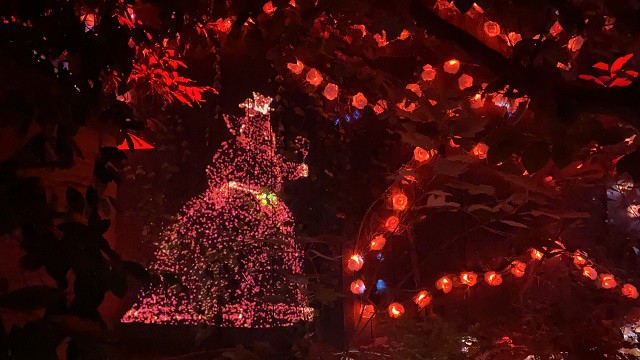 Would I attend the Oogie Boogie Bash again in the future? In one word. Absolutely!
I had quite the frightfully fun time as I could not stop smiling and enjoying what was around each and every corner.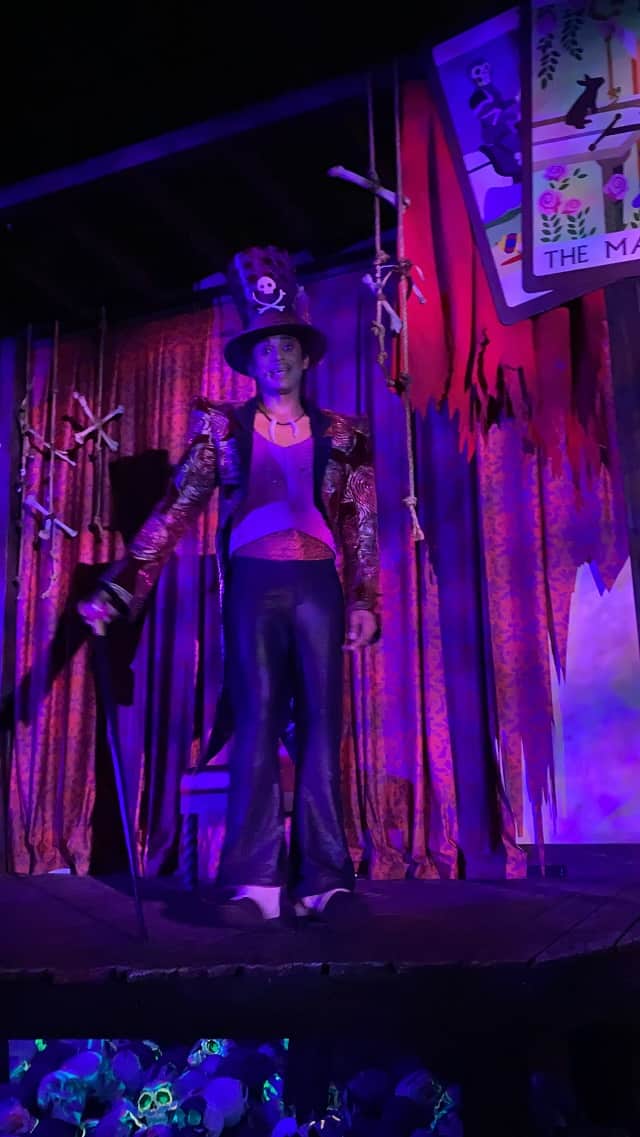 The treat trails being interactive with the characters adds the perfect touch to the experience of not just receiving treats but being fully immersed with the characters themselves.
Another bonus was being able to see so many rare characters that would not normally be seen during the day such as Hades and Meg.
I honestly cannot wait until next year's Oogie Boogie Bash. Hands down it is a much better event than Boo Bash at Magic Kingdom. For our review of Boo Bash, check out Jamie's thoughts HERE.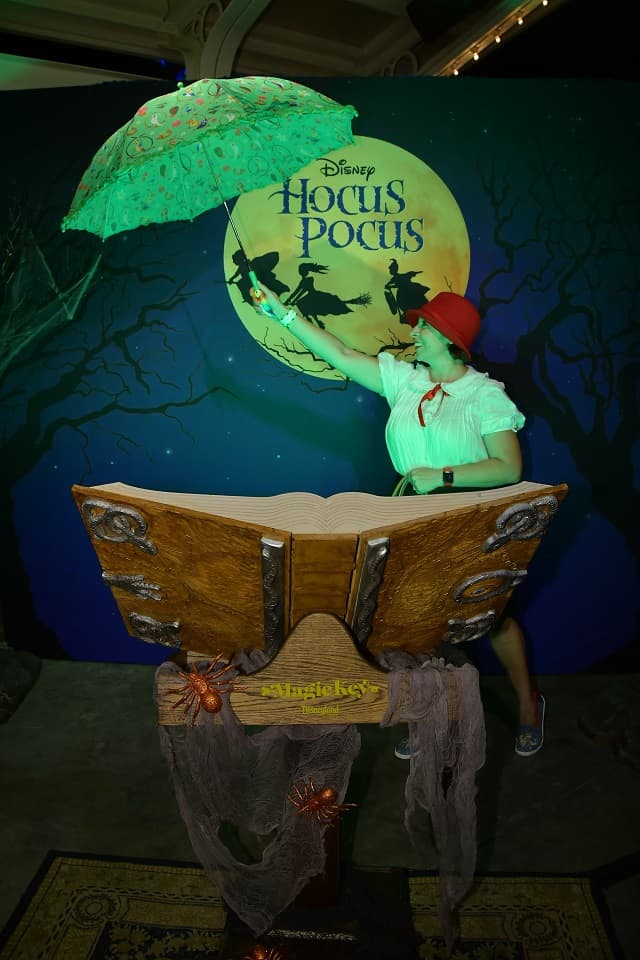 I had an absolutely practically perfect night!
Even Mother Nature was celebrating at the stroke of 11 pm. As the party came to a close, lightning and thunder filled the night skies over the Disneyland Resort!
So… after taking you along on the the first night of the Oogie Boogie Bash, what are your thoughts? Is it a better Halloween event than Boo Bash? Let us know in the comments on Facebook and in our Facebook group.