It is that time of year at the Disneyland Resort when Downtown Disney is decorated with different Disney character pumpkins. What are they there for? They are there for Pluto's Pumpkin Pursuit Scavenger Hunt, to be precise! Read on to learn more about the self-paced activity and the reward prize when completed.
Pluto's Pumpkin Pursuit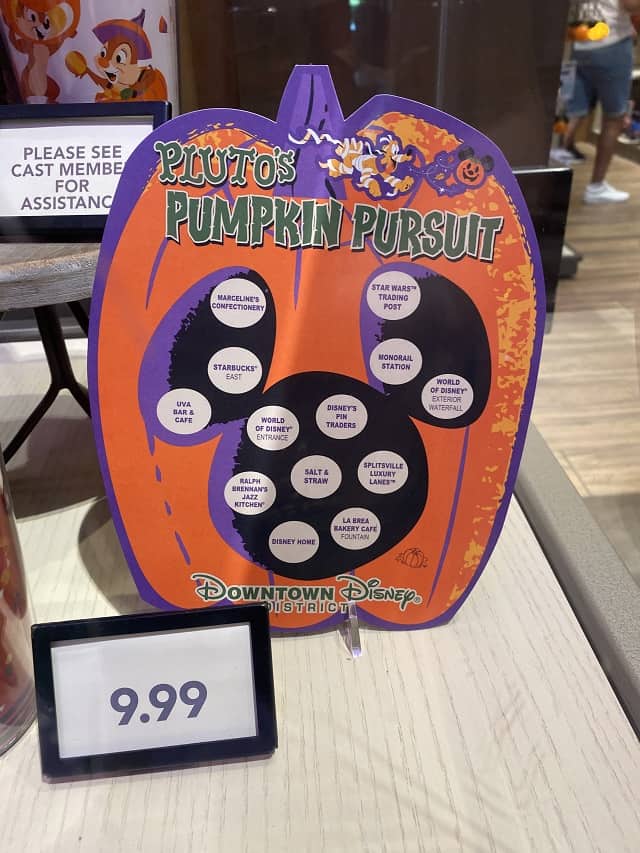 Guests visiting the Downtown Disney District at the Disneyland Resort this year during the Halloween season will have the opportunity to join in Pluto's Pumpkin Pursuit, which is a new pumpkin scavenger hunt.
Game boards and stickers can be purchased at the World of Disney, Disney's Pin Traders, Disney Home, The Disney Dress Shop and WonderGround Gallery for $9.99.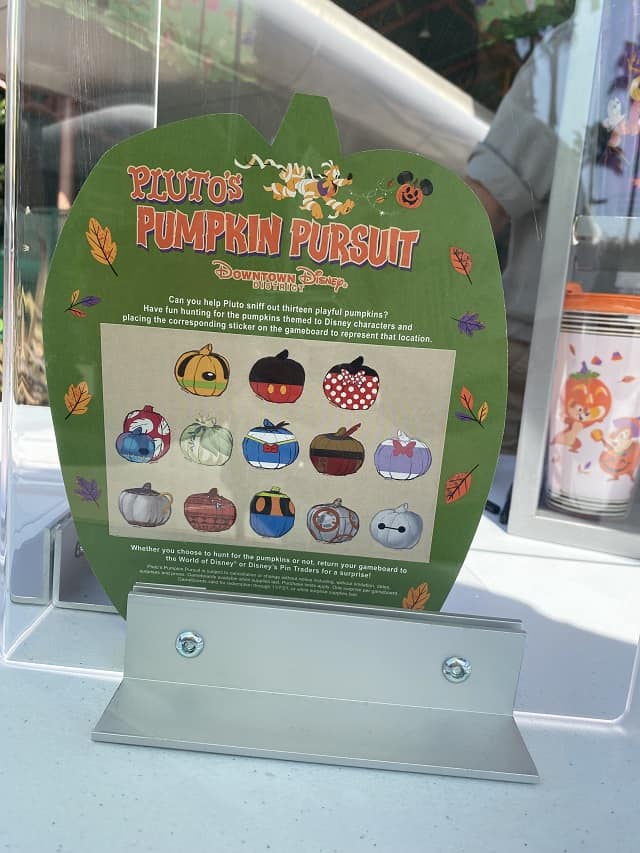 Then let the hunt begin, as guests will go hunting for thirteen hidden decorative pumpkins throughout Downtown Disney.
The Team Behind the Painted Pumpkins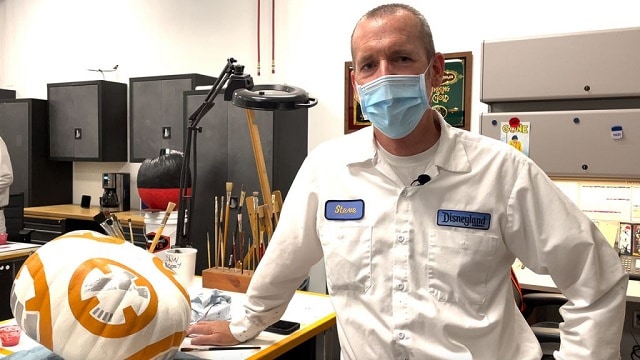 Steve, a Disney Cast Member, along with his team are the artists behind the painted pumpkins for this year's pumpkin scavenger hunt.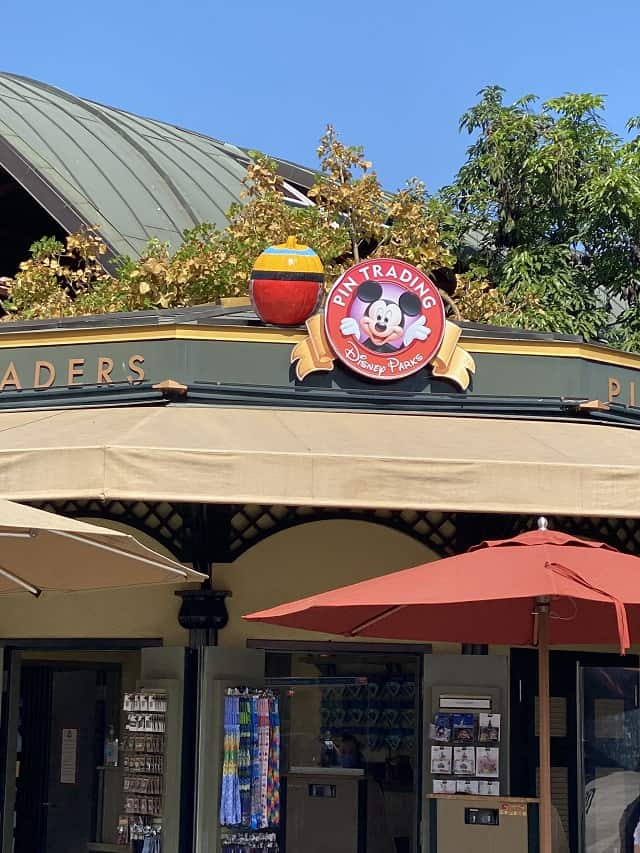 For the three artists working on the project, the "most challenging aspect was drawing the layout and painting on such the oddly shaped and uneven surface." For any of us amateurs that have tried our hand at pumpkin painting or carving it's easy to understand the difficulty behind this project. After two weeks of hard work, Steve and team will be able to see the pumpkins being admired by guests of all ages.
There are thirteen pumpkins in total. Each pumpkin is inspired by a Disney character such as Lilo and Stitch, Moana and Tiana from Princess and the Frog.
Redemption Area and Prizes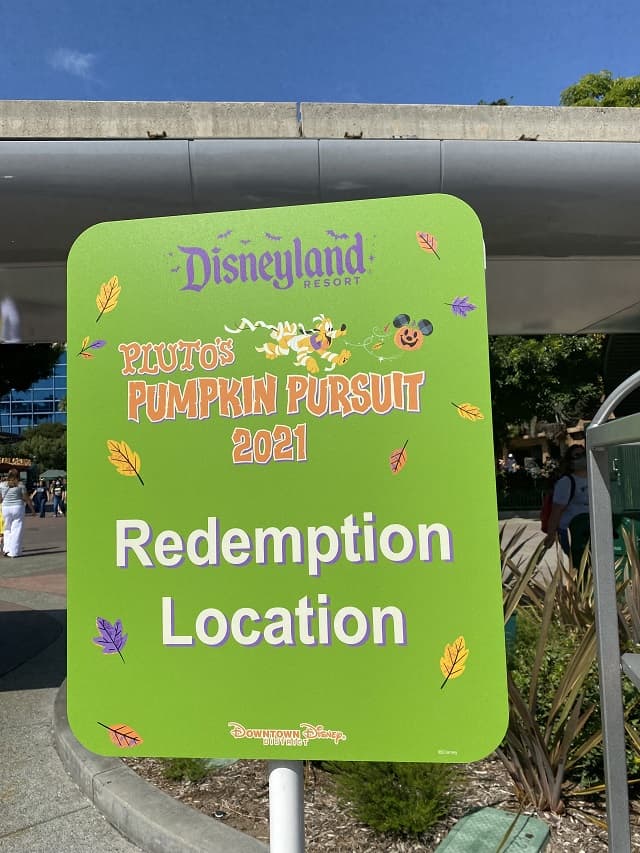 Whether guests choose to complete the search or not, game cards can be redeemed at World of Disney by asking a Cast Member at the register. Additionally, you can stop by a booth located in front of Disney's Pin Traders to claim your prize.
And for the redemption prize, guests will get to pick out one of four Halloween-style tumbler mugs.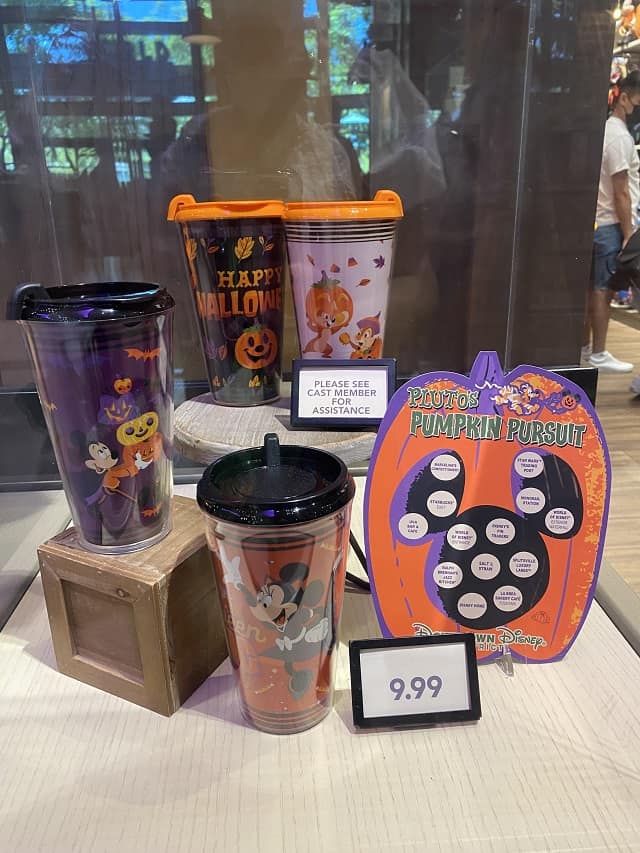 Pluto's Pumpkin Pursuit will be available from September 9 to October 31, 2021 while supplies last.
Which is your favorite hand painted pumpkin from this year's Pluto's Pumpkin Pursuit and which tumbler would you add to your collection of glassware? Let us know in the comments on Facebook and in our Facebook group.