We had the chance to sample all the flavors – even the hotly debated Beverly at Club Cool. Here's our ranking of all the flavors! Plus, we have some helpful tips for mixing the flavors.
Club Cool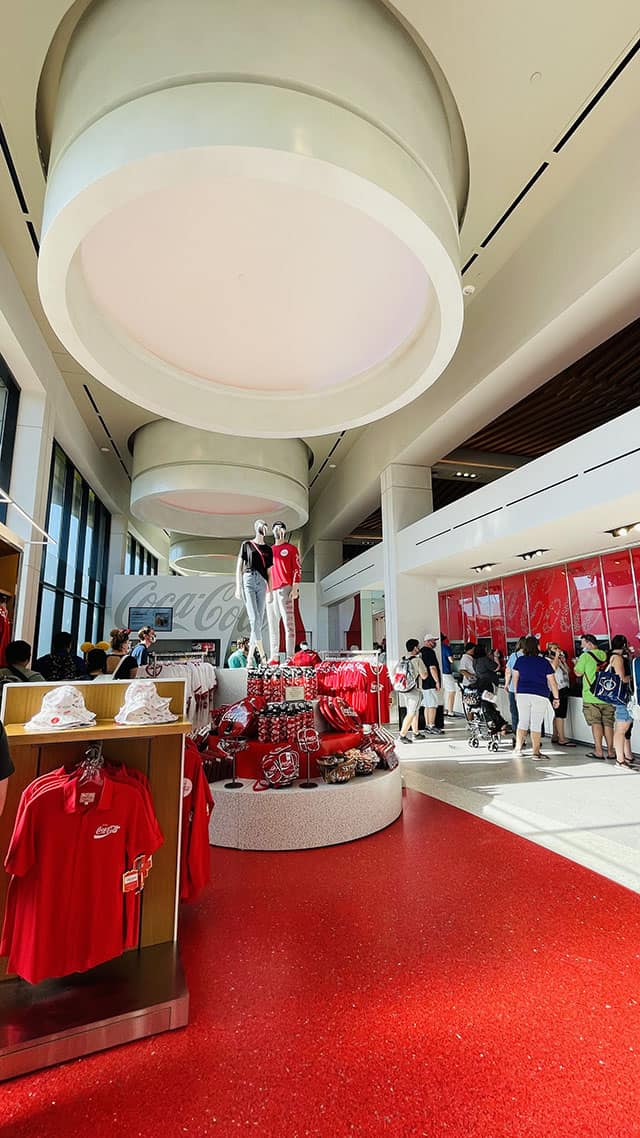 Want to sample some soda flavors from around the world all in one spot? Club Cool has you covered! Club Cool is located in the World Celebration neighborhood at Epcot.
Disney and the Coca Cola Company have a long history together dating back to 1955. Club Cool originally opened as Ice Station Cool in 1998 and was themed to be more like a polar expedition. It closed in 1995 and reopened as Cool Club a few months later.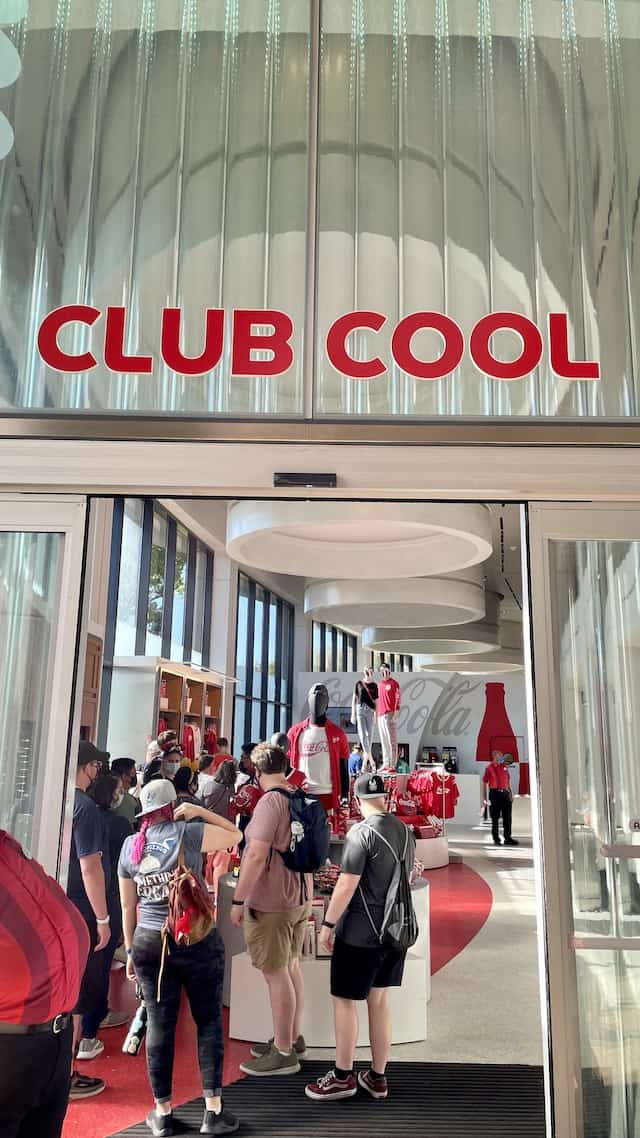 Disney announced several major projects as part of the massive multi-year transformation of Epcot. Club Cool was included in that list of projects, and it closed for almost two years! It reopened in mid-September along with the all new Creations Shop.
There are several great reasons to try Club Cool other than the opportunity to sample soda flavors. It's free and has some pretty Coke merchandise! You can read all the great reasons to try it HERE.
Getting to Club Cool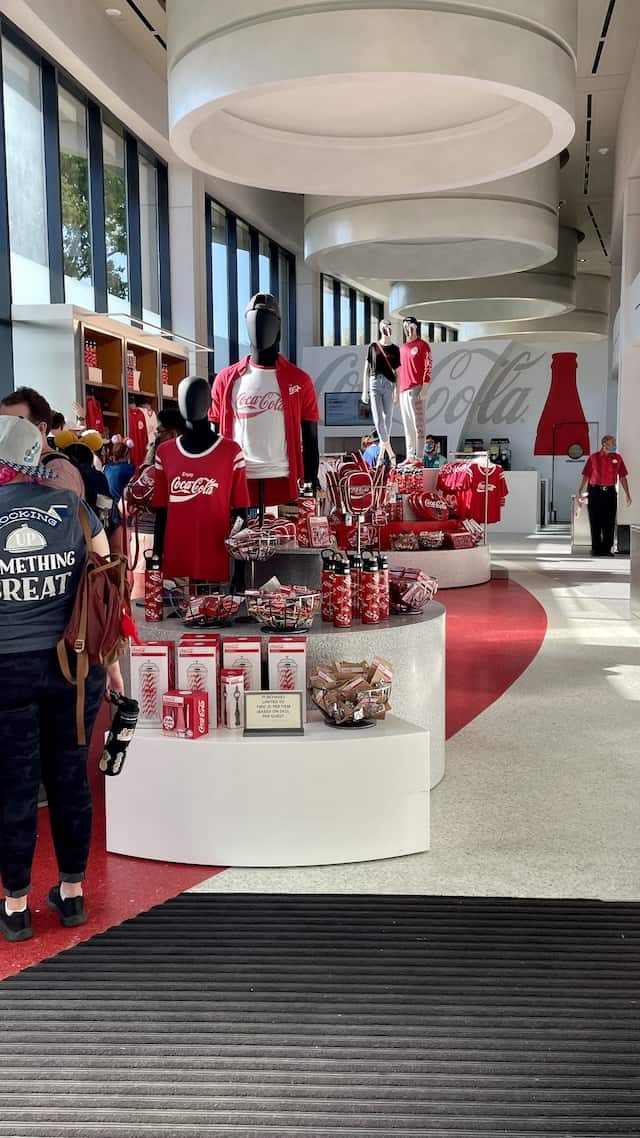 Several KtP Writers headed to Epcot as part of the 50th anniversary weekend festivities. Of course, we wanted to see the new fireworks show Harmonious and ride Remy's Ratatouille Adventure! We also wanted to sample more Food & Wine dishes, eat at Space 200, and check out Creations Shop.
Club Cool was another must-do spot on our list for the day! We arrived at Club Cool shortly before 10 am to a pretty short line. I have seen it much longer as the day wears on, so be sure to head over there early.
You have to walk through the maze of construction walls, but it's over by Test Track and Mission: SPACE. You will find it directly next to Creations Shop. Basically, if you're over by Soarin' and Journey into Imagination with Figment you're on the wrong side. I really can't wait for those walls to be gone.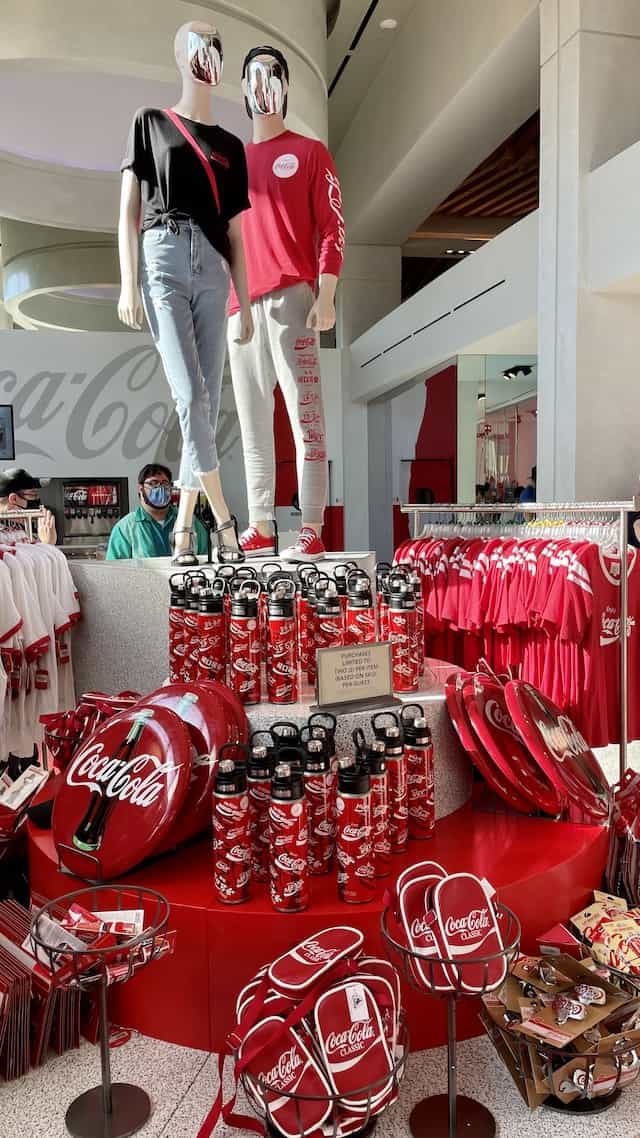 Anyway, so we were in the store within about 15 minutes. They are currently only letting so many Guests in at one time. First, you will enter the merchandise area of the store. There are plenty t-shirts, cups, and other Coca Cola memorabilia to look at as you wait.
Next, there is a register where you can order speciality beverages like frozen lemonade and ice cream floats. Then, once there is an available soda station you will be called over!
There was a Cast Member cleaning the stations in between uses, and right now only one party is allowed at a station. There were somewhere in the ballpark of 6-8 stations, so you can see why the line does move a bit slow.
Club Cool Flavors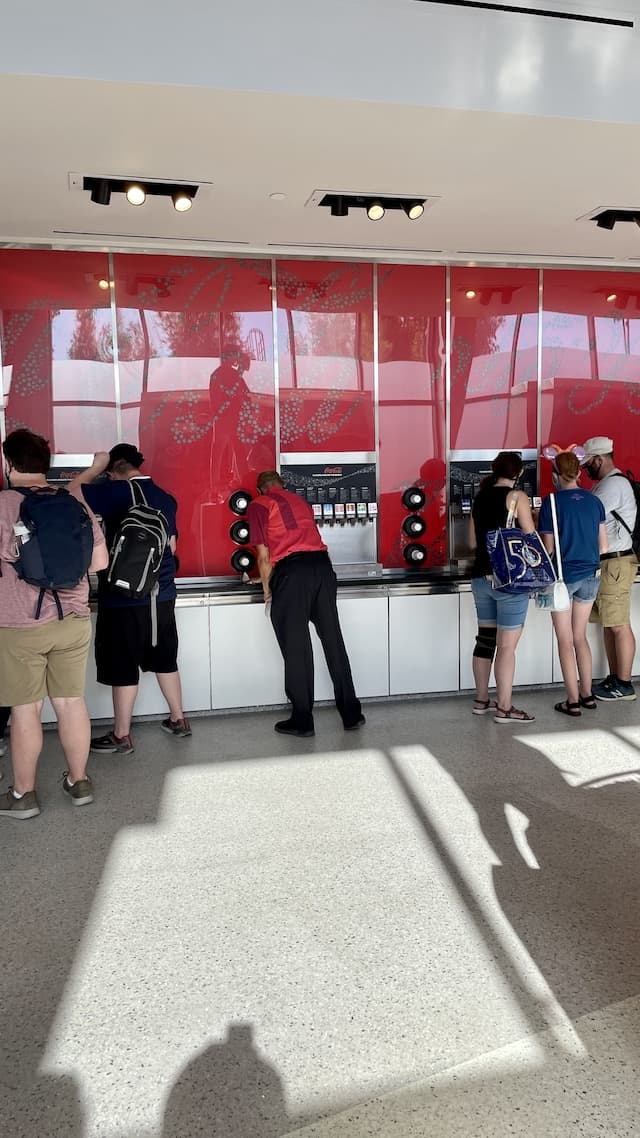 Now to the good stuff! Here are the different flavors that are offered plus our commentary.
Moldova
First up is Moldova. Viva Raspberry is a delicious sparkling beverage from Moldova, a country in Eastern Europe. The slightly tart, yet sweet raspberry flavor is complimented by a hint of raspberry juice.
Moldova had a very strong raspberry flavor. We all thought it was average – not great but not bad.
Russia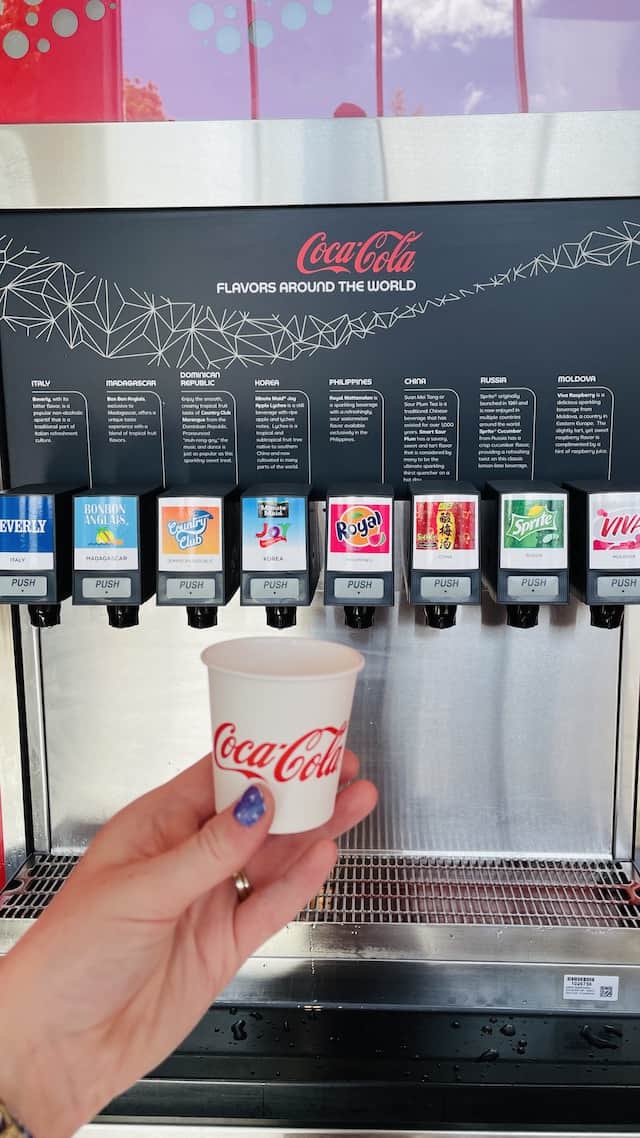 Sprite originally launched in 1961 and is now enjoyed in multiple countries around the world. Sprite Cucumber from Russia has a crisp, cucumber flavor, providing a refreshing twist on this classic lemon-lime beverage.
This one was a favorite for all of us. Maybe because we are all used to Sprite, but this one was refreshing and pleasant. The cucumber tasted like a fresh garnish.
China
Next we have China. Suan Mei Tang or Sour Plum Tea is a traditional Chinese beverage that has existed for over 1,000 years. Smart Sour Plum has a savory, sweet and tart flavor that is considered by many to be the ultimate sparkling thirst quencher on a hot day.
China's soda tasted like *straight up* Mcdonald's BBQ sauce. We could not get over this! Someone get us chicky nuggies.
Philipines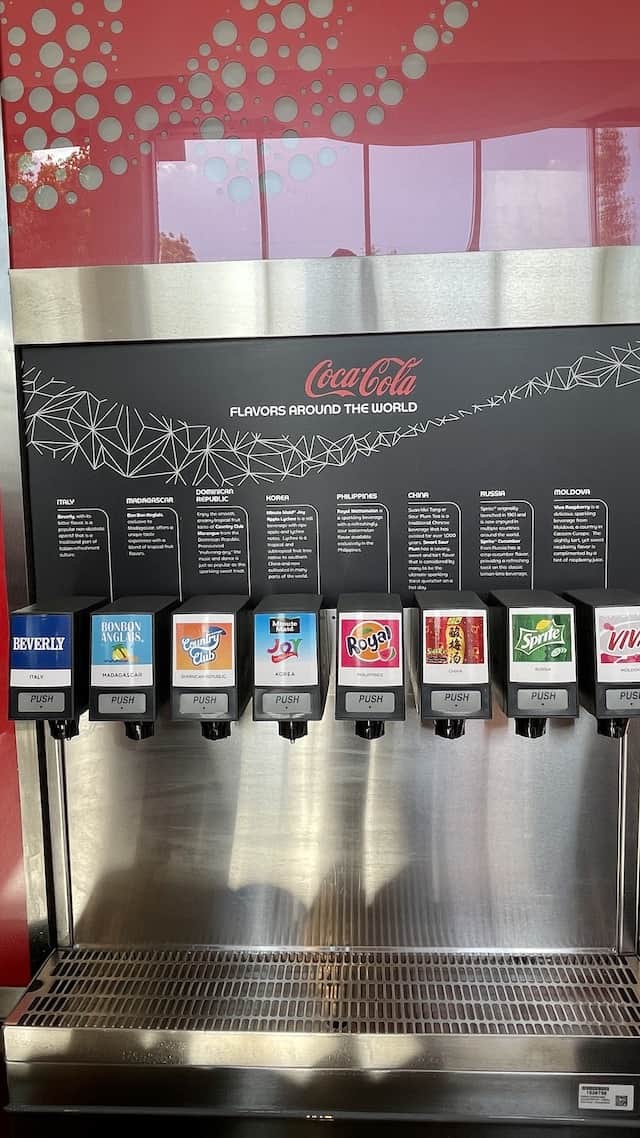 Did you know the Philippines has a soda? Royal Wattamelon is a sparkling beverage with a refreshingly, sour watermelon flavor available exclusively in the Philippines.
This beverage was not sour like noted, at least to us. We enjoyed the watermelon flavor.
Korea
Minute Maid Joy Apple Lychee is a still beverage with ripe apple and lychee notes. Lychee is a tropical and subtropical fruit tree native to southern China and now cultivated in many parts of the world.
As the name suggest, this is a juice and not a soda. We felt like it didn't really fit in with the other flavors because of this. It wasn't bad, it just felt out of place.
Dominican Republic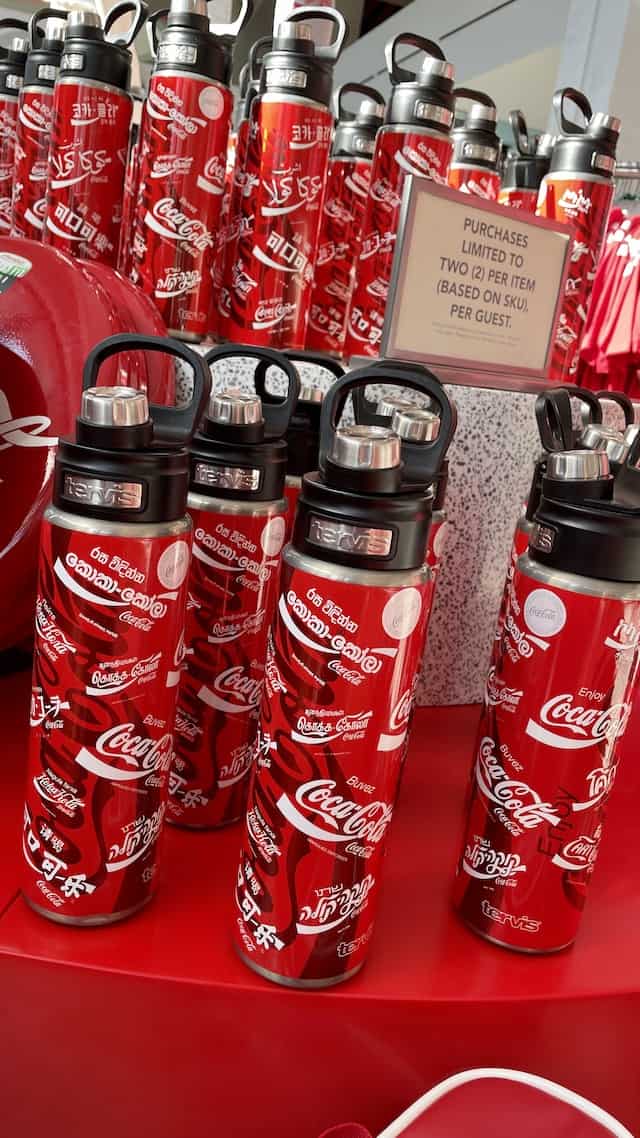 Moving along we have a beverage from the Dominican Republic. Enjoy the smooth, creamy tropical fruit taste of Country Club Merengue from the Dominican Republic. Pronounced "muh-reng-gey," the music and dance is just as popular as this sparkling sweet treat.
Our thoughts were that creamy doesn't belong in a soda, and that's what this drink is.
Madagascar
Bon Bon Anglais, exclusive to Madagascar, offers a unique taste with a blend of tropical fruit flavors.
The Madagascar blend has hints of banana, coconut, and pineapple. This was tropical deliciousness!
Italy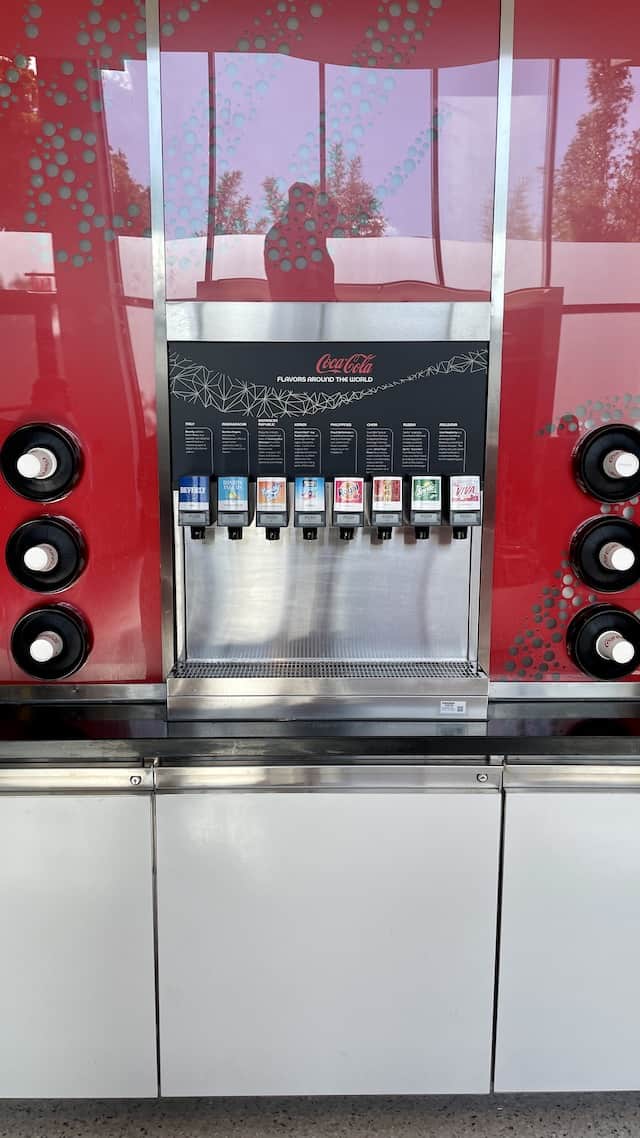 Rounding out the list of beverage is none other than Beverly. Beverly, with its bitter flavor, is a popular non-alcoholic aperitif that is a traditional part of Italian refreshment culture.
Our first thought: not horrible going down, but it truly does have a bitter after taste.
Final Thoughts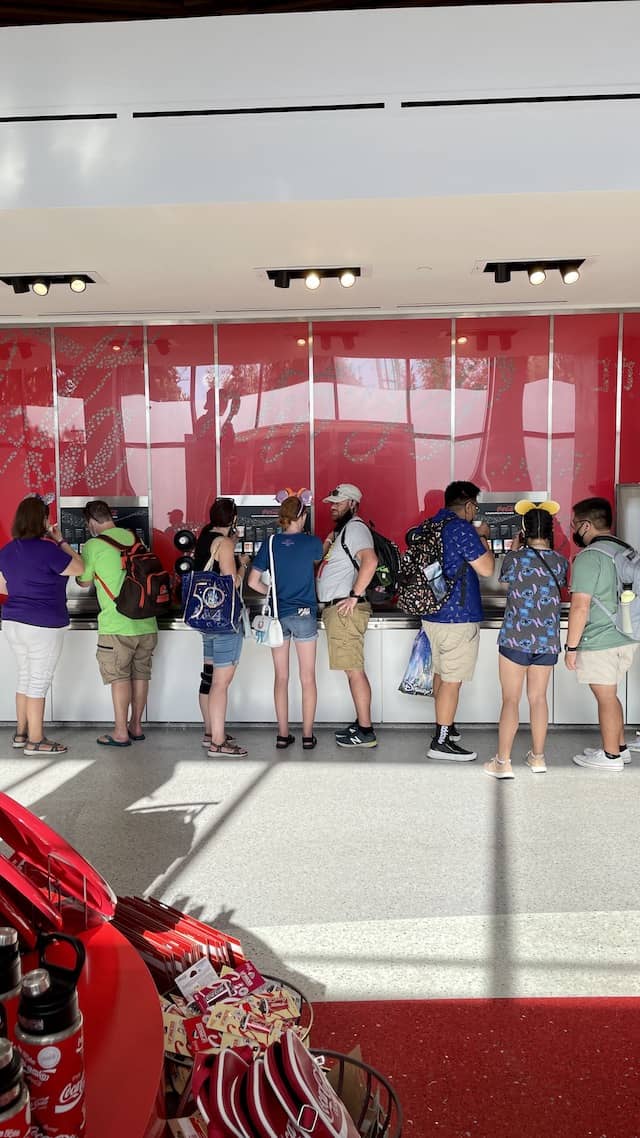 If we had to rank the beverages based off our own preferences, here is how that would look (in order from most favorite to least favorite):
Madagascar (tropical)
Russian (Sprite)
Phillippines (watermelon)
Korea (apple)
Moldova (raspberry flavor)
Italy (Beverly)
Dominican Republic (creamy soda?)
China (BBQ sauce)
Are you surprised by our ranking of Beverly? We were too! It didn't taste horrible, it just has a bitter after taste.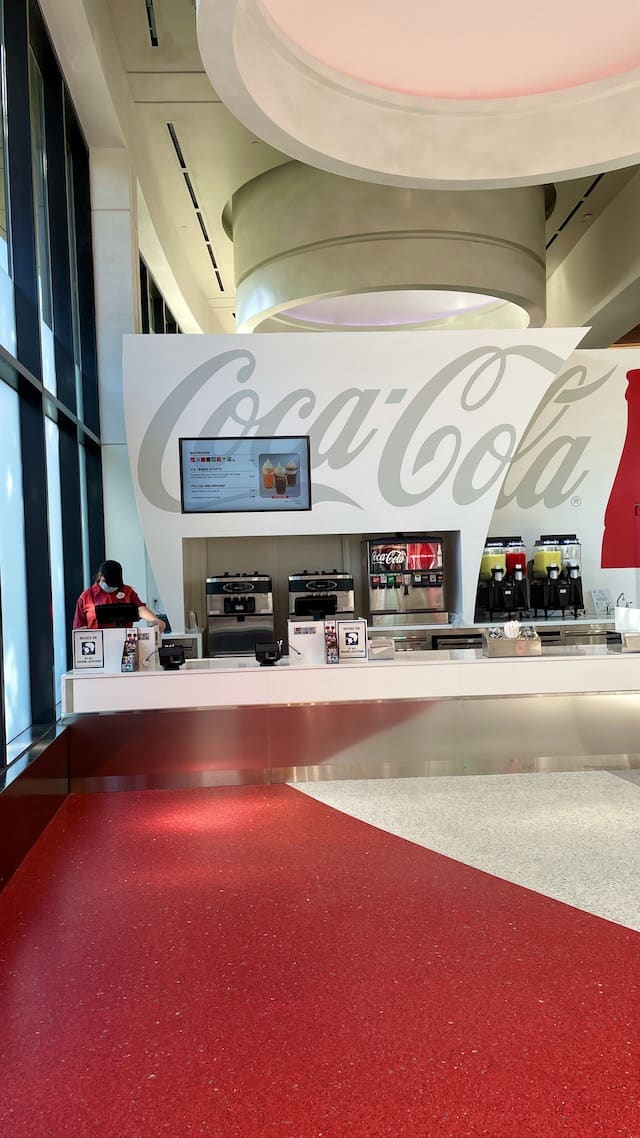 We mixed a few variations of the beverages, and we all agreed that the order in which they are dispensed is important! If you want to mix them all, start with Moldova and work from right to left ending with Beverly. It won't taste bitter that way vs dispensing Beverly first.
If you want to mix them all, start with Moldova and work from right to left ending with Beverly.
We all really enjoyed the crisp, clean look of Club Cool. This is a great spot to get a break and try something unique. Overall, we really enjoyed our time there and would not hesitate to experience all the flavors again!
Are you a fan of Club Cool? What's your favorite beverage? Is Beverly as bad as everyone makes it out to be? Let us know in the comments below and on Facebook.
Are you planning a vacation? Reach out to our trusted travel agency sponsor Authorized Disney Vacation Planner
Mouse Class Travel
!