Fans of Enchanted have been eagerly waiting for the sequel, Disenchanted, to finally be released. Now, Disney shares a release date!
Disney+ Day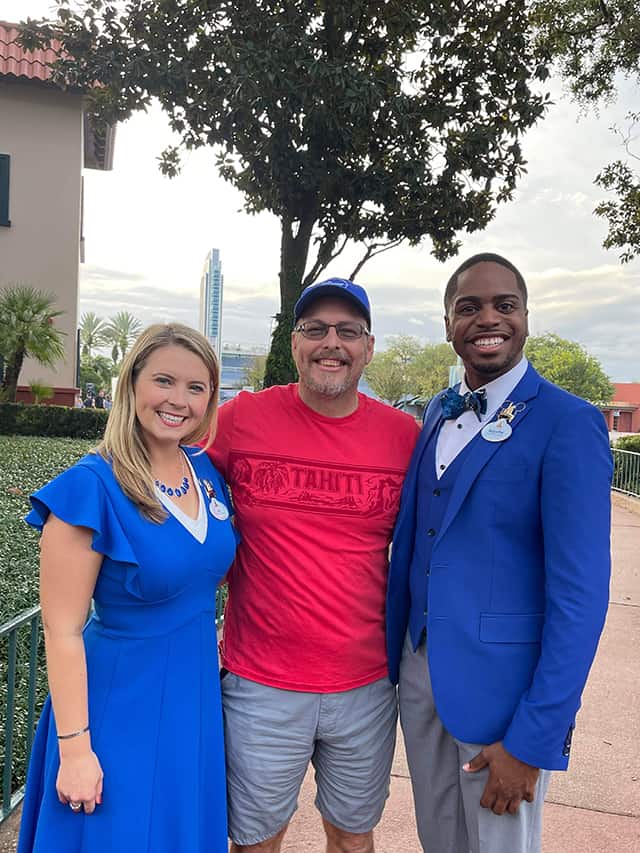 During the pandemic, Disney+ helped keep the magic alive. Since the parks have reopened and guests are now visiting the parks and back to work, Disney+ has fewer subscribers, but Disney's CEO has promised us all more content.
Disney+ day is celebrated on November 12th to commemorate the date that Disney+ debuted in 2019. Today, guests visiting Disney's Hollywood Studios are receiving some cool perks! Kenny the Pirate and KtP writer Donna are there taking it all! Check out his picture above with Disney ambassadors.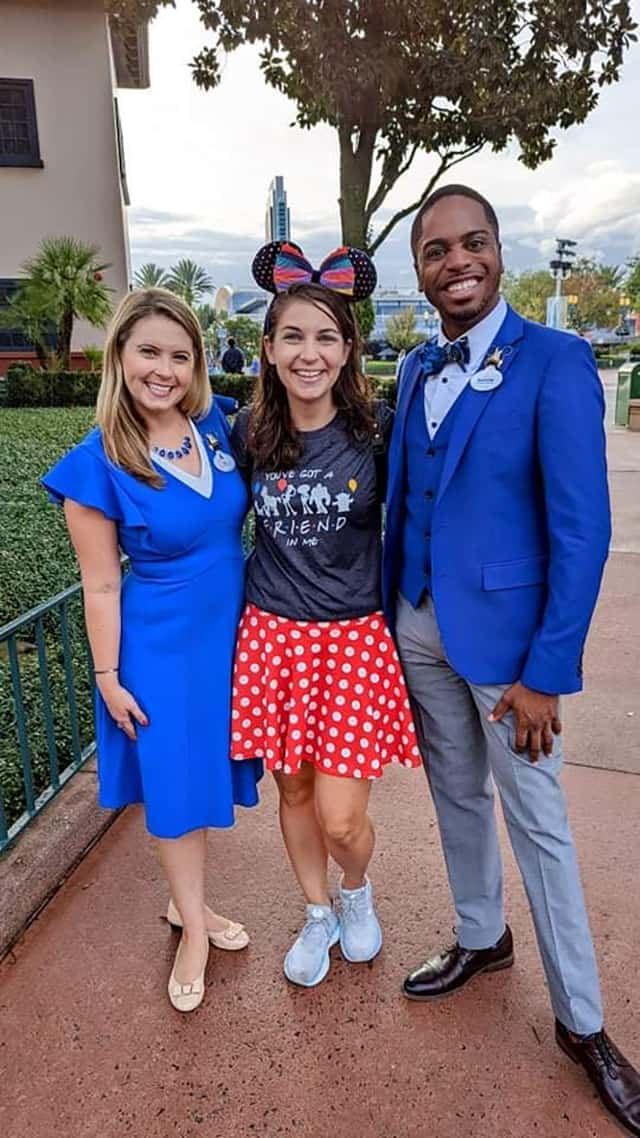 Not only that, but Disney+ viewers are in for many releases today. Read about all the new content HERE.
Enchanted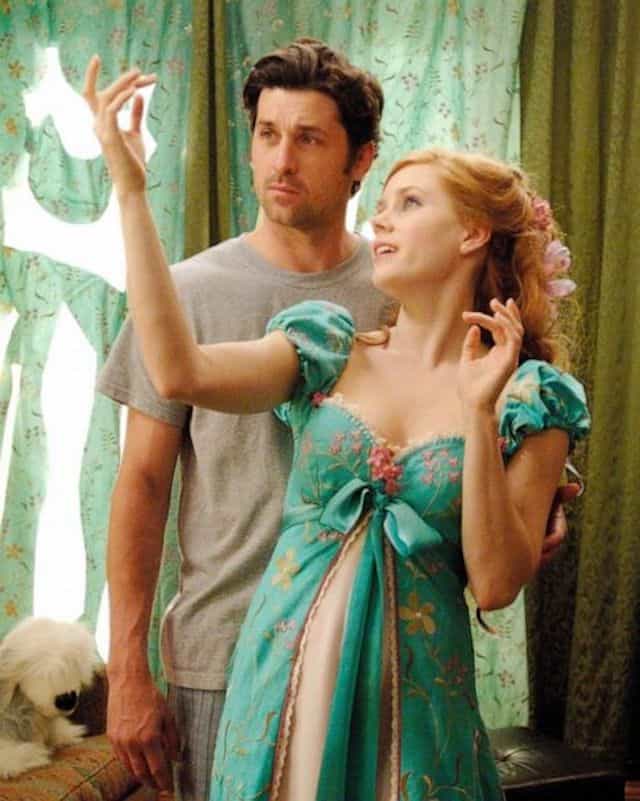 Enchanted is one of my favorite Disney live action movies! From the quirky characters to the creative plot, it's got something for everyone. Enchanted was released in 2007, and we still watch it every chance we get! In the movie, Giselle (Amy Adams) is slated to become princess until she's banished from the animated land of Andalasia.
She finds herself in real-life Manhattan, and as you can imagine, has no idea what's going on. A divorce lawyer (Patrick Dempsey) finds himself drawn to her, but also thinks she's a little crazy.
Enchanted debuts on Disney+ today, November 12, 2021.
To thicken the plot, there's a prince (James Marsden) from Andalasia seeking her attention. This movie is a lighthearted and surprisingly witty movie that people of all ages enjoy. Before now, Enchanted wasn't available on Disney+. However, fairy tales do come true!
Disenchanted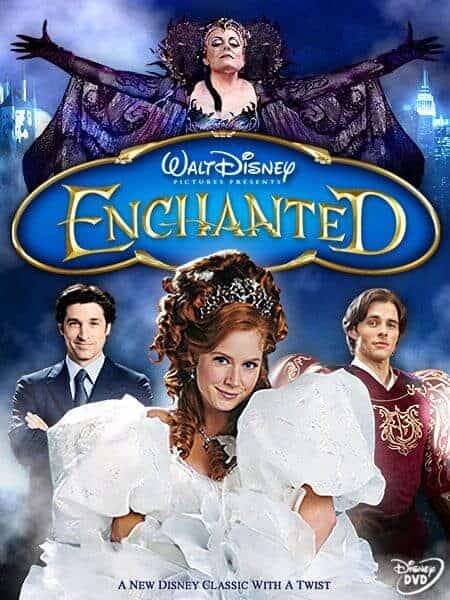 In March 2020, we announced an Enchanted sequel, Disenchanted. HERE. Disenchanted will be produced by Walt Disney World along with Barry Sonnenfield and Josephson Entertainment.
The movie is written by J. Davis Stem and David N. Weiss. Not only that, but our favorite stars, Amy Adams and Patrick Dempsey return in this fan favorite sequel!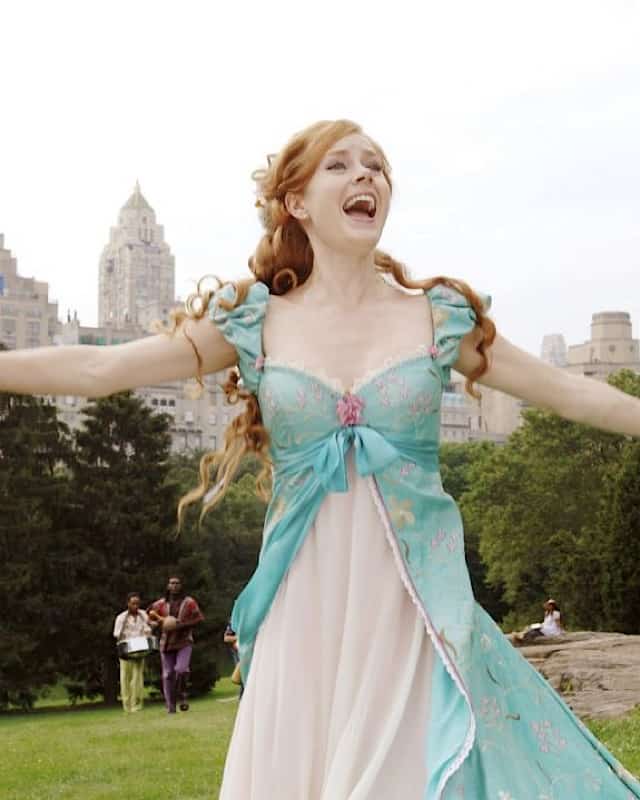 "Ten years after her happily every after, Giselle questions her happiness. She inadvertently turns the lives of those in the real world and Andalasia upside down." – Disney
Disenchanted will be released in fall 2022.
Check out Amy Adams and Patrick Dempseys release announcements below:
Be on the lookout on our KtP blog and Facebook page today. We'll share lots of details about Disney+ and all the latest Disney news!
Are you as excited as I am to see Disenchanted? Please let us know your thoughts on the KtP Facebook Page.