Disney pulled out all the characters today at Hollywood Studios for Disney+ Day! Check out photos of them all here.
Disney+ Day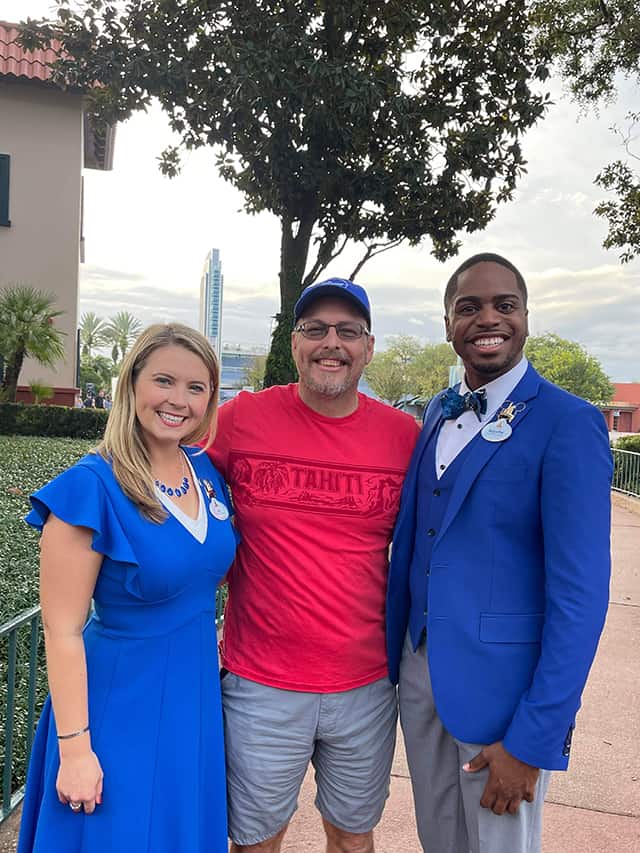 During the pandemic, Disney+ helped keep the magic alive. Since the parks have reopened and guests are now visiting the parks and back to work, Disney+ has fewer subscribers, but Disney's CEO has promised us all more content.
Disney+ day is celebrated on November 12th to commemorate the date that Disney+ debuted in 2019. Today, guests visiting Disney's Hollywood Studios are receiving some cool perks!
Check out our favorite characters, Kenny the Pirate (above) and fellow KtP writer Donna (below). They're having fun at Hollywood Studios today!
Characters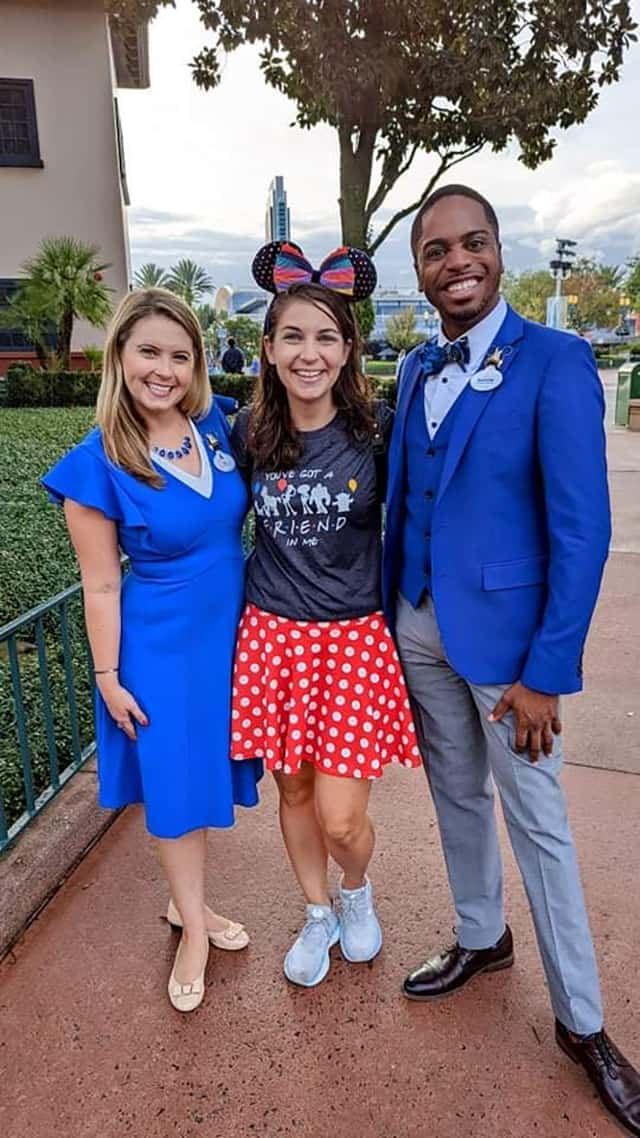 I (Susan) missing meeting characters so much! Well, today if you're lucky enough to visit Disney's Hollywood Studios, you're in for a treat. My daughter and I especially loved the Hollywood Citizens and meeting having random character meets in front of the Chinese Theater. Many of these fun characters were decked out in silver screen era costumes. Check out a photo tour and see who exactly guests can meet today!
Darth Vader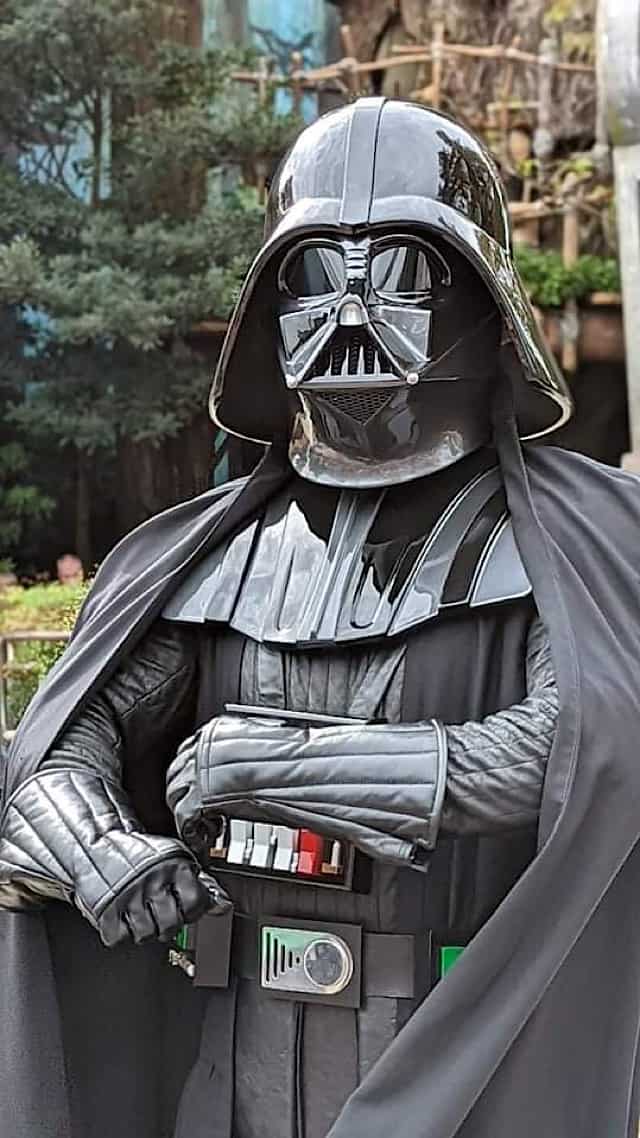 Okay, so I (Susan) miss him so much! Growing up, Darth Vader was my absolute favorite villain. Although I can't find the picture, I met him at Six Flags over Georgia in 1982! (Guess I'm dating myself.) The last time my husband and I met Darth was on November 2019.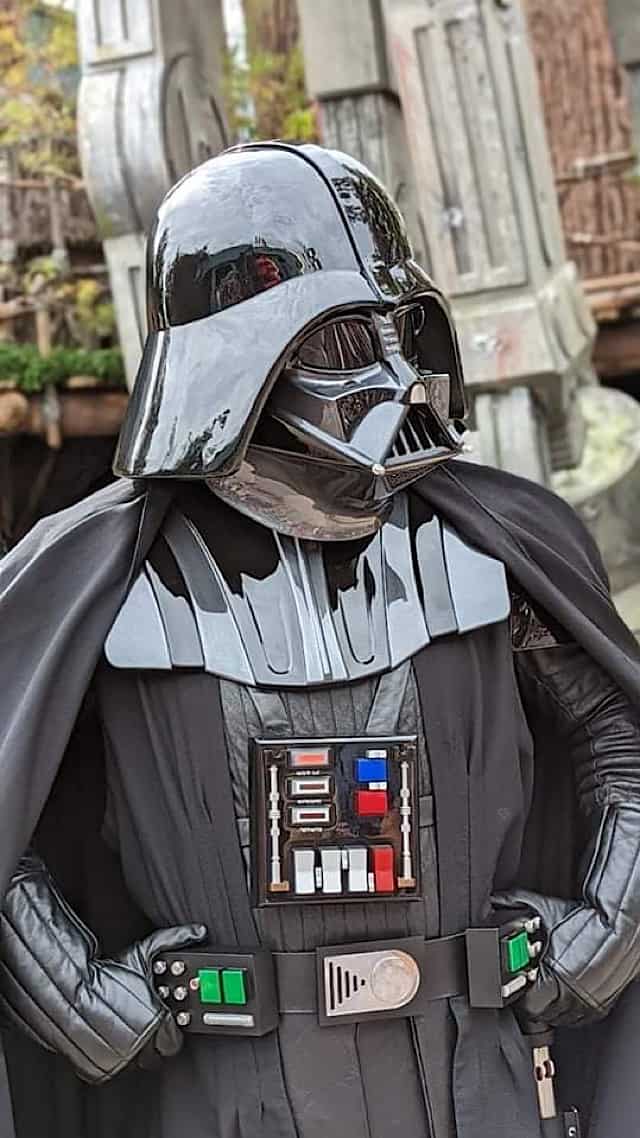 We used our Disney Visa for a private meet. He scared us to death coming around the corner with all that heavy breathing going on. We left cracking up. This morning, Kenny the Pirate and writer Donna spotted him in front of Star Tours.
Up! Characters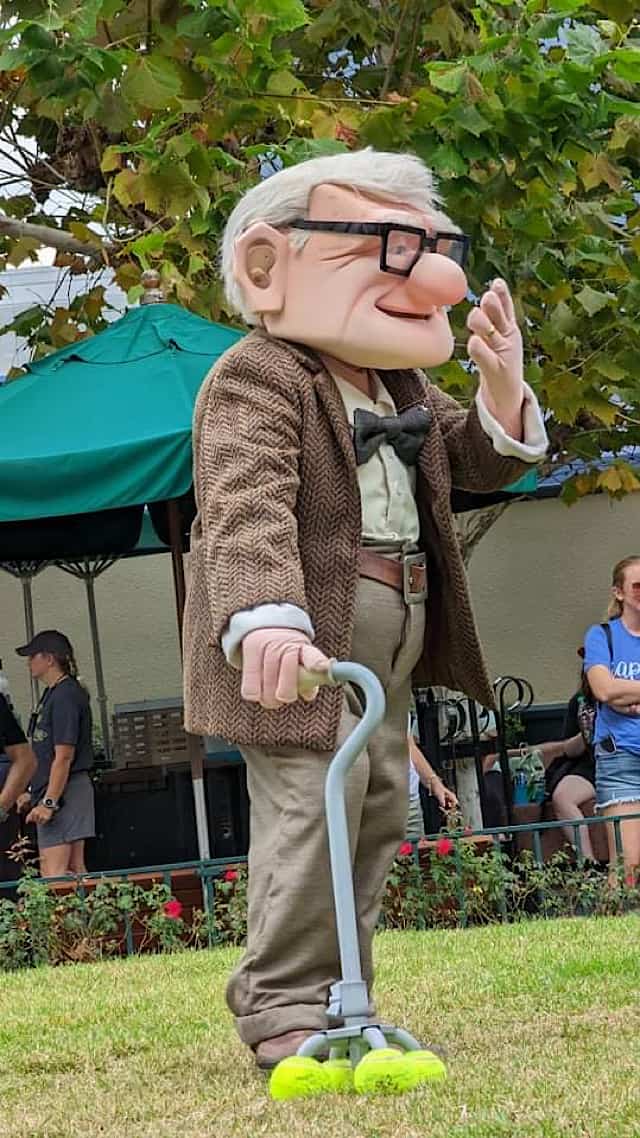 Previously, guests could watch Up! characters in the Animal Kingdom bird show. Now, many of them have reappeared in front of Hollywood Brown Derby lawn.
Dug
Our favorite pup from Up! is searching for playmates and maybe a ball. He's eagerly greeting guests with his cute tongue sticking out.
Carl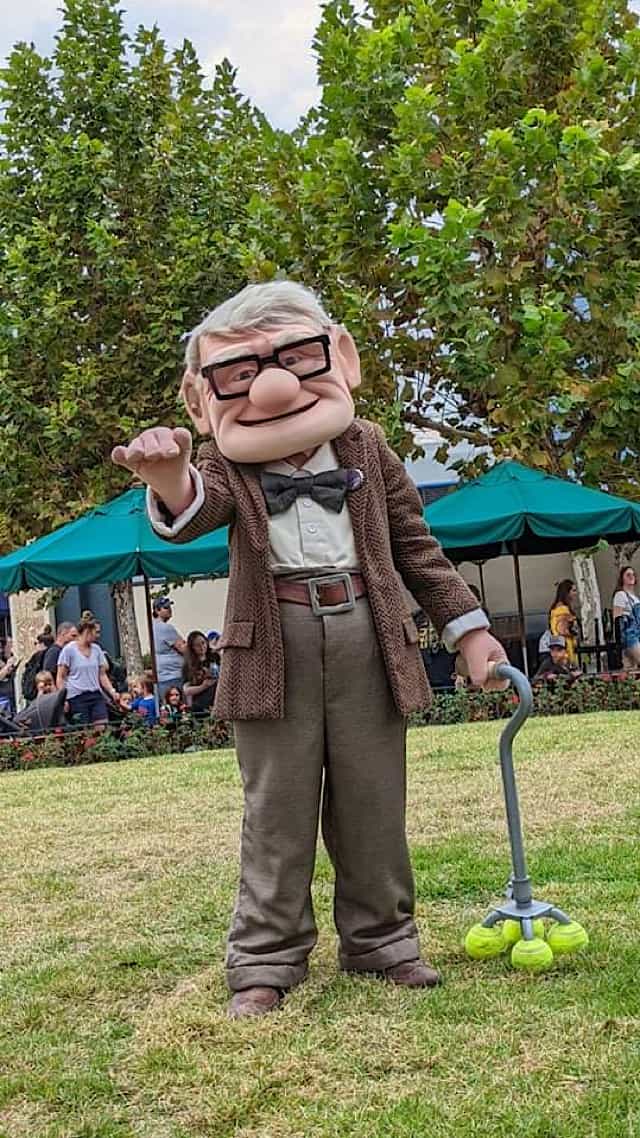 Everyone's favorite old guy, Carl, is decked out in his finest brown suit. I love the tennis ball cain and his sweet smile. Such a sweet, yet sad, love story. Are you like me and cry every time you watch Up!?
Russell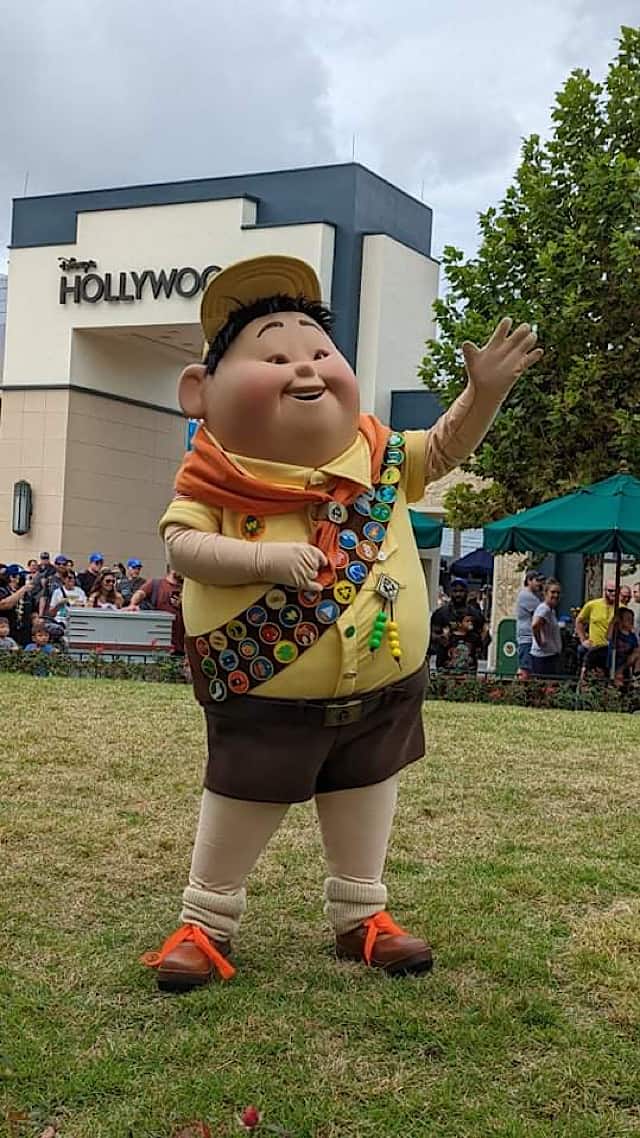 Check out the diligent Wilderness Explorer greeting guests and showing off all those badges. When you visit Disney's Animal kingdom be sure to check out the fun activities.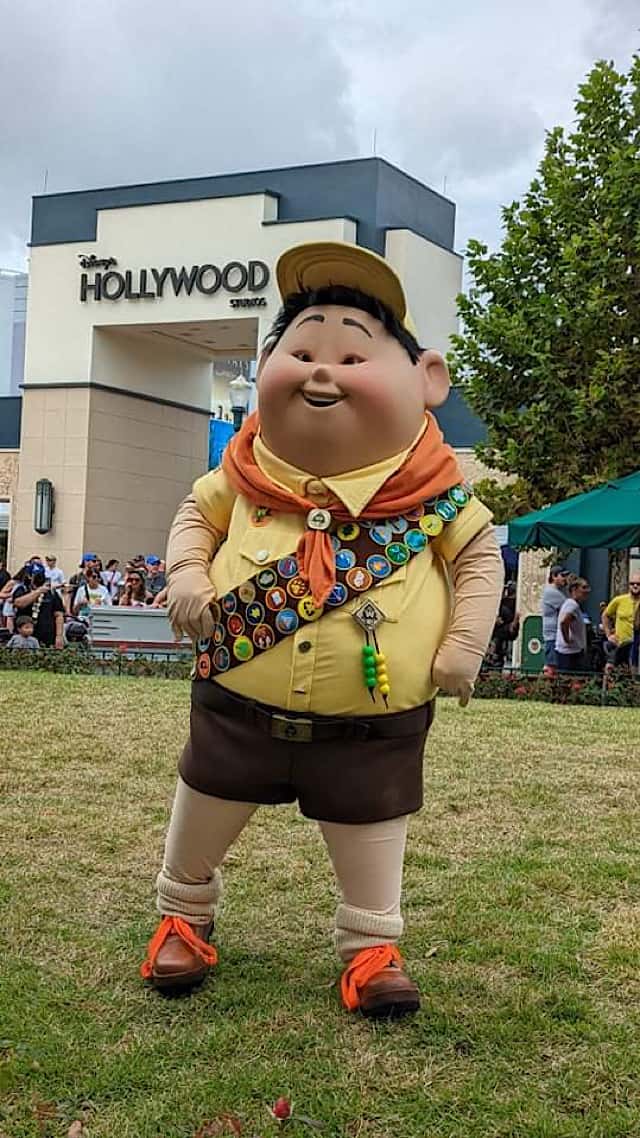 Self-guided activities range from animal observation to learning important wilderness skills. Collect over 25 badges and earn the right to echo the Wilderness Explorer call: Caw! Caw! Roar!
Tiana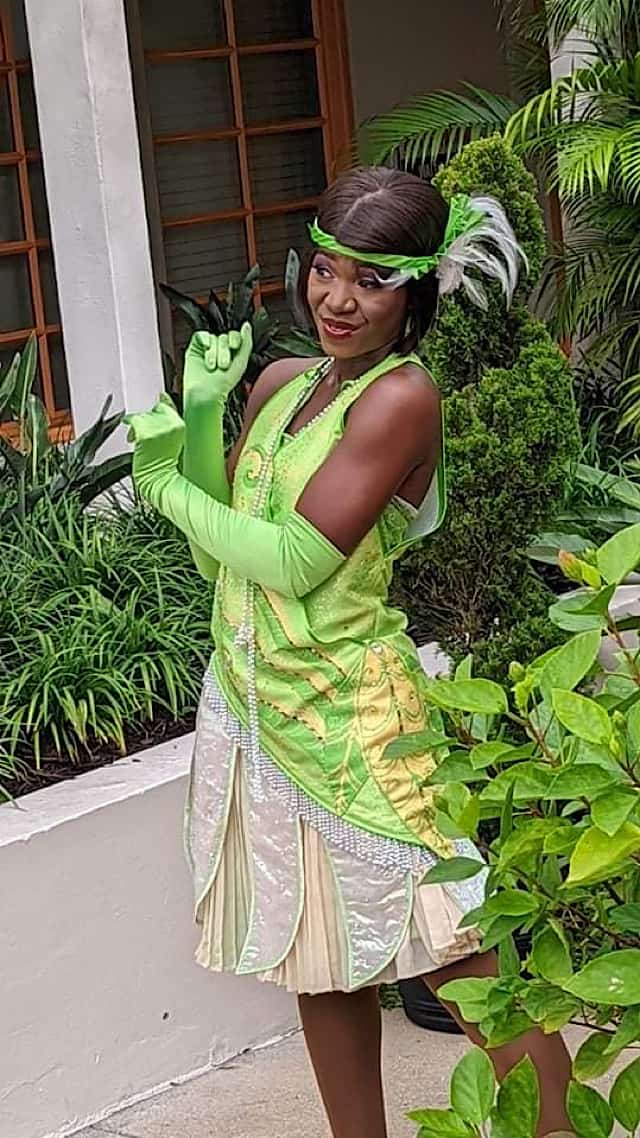 I've (Susan) always loved watching "The Princess and the Frog." Tiana's love of family along with seeing her following her dreams make it a fan favorite. Today, Tiana receives a costume makeover!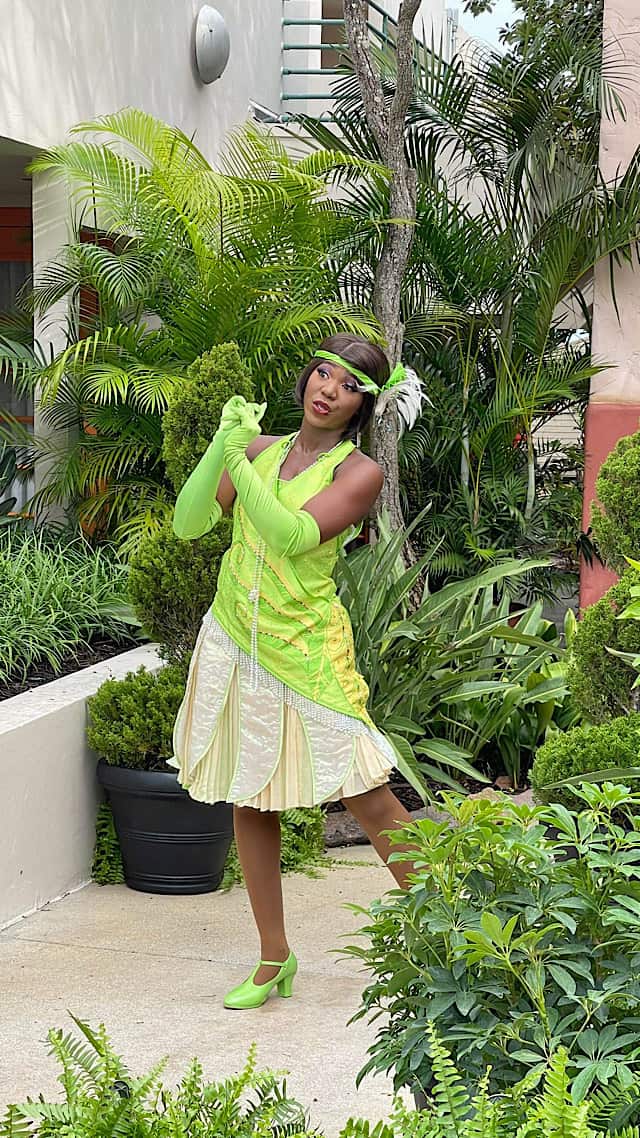 Her flapper style outfit along with her beautiful smile makes her my favorite rare character spotted today! Fingers crossed Disney will give us more character makeovers at Hollywood Studios like this!
Moana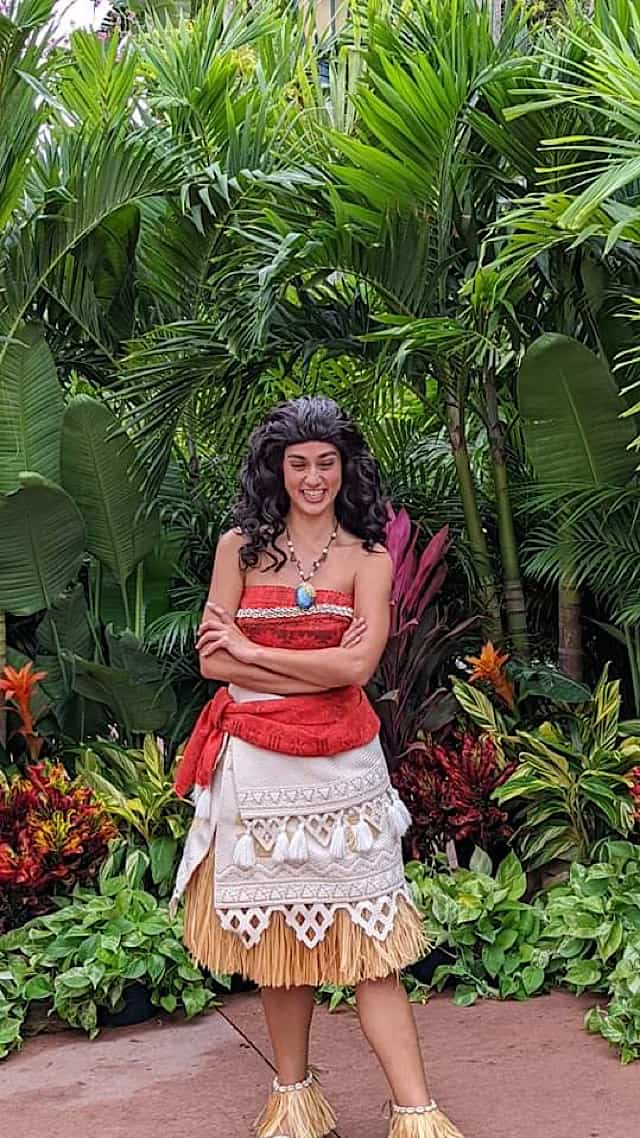 Usually only seen at Halloween parties, guests are in a treat today! Our favorite sea loving princess, Moana, is also out at Hollywood Studios. Hopefully, we'll see more of her! Anyone else singing her songs as you read this?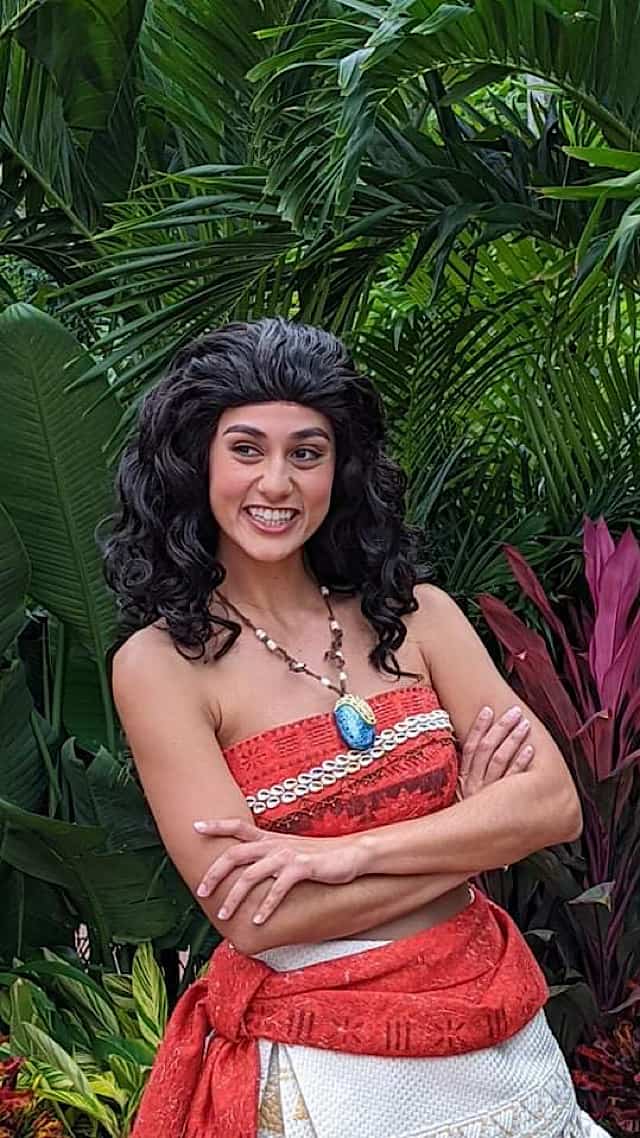 Be on the lookout on our KtP blog and Facebook page today. There's a special cavalcade this afternoon coming to Hollywood Studios we'll share too!
Are you as excited these rare characters? Please let us know your thoughts on the KtP Facebook Page.