While Magic Kingdom may not be the best park for Quick Service or Table Service meals, it does excel in the snack category. With so many snacks to choose from, how can you be sure you've tried the best of the best? We are asking YOU to tell us what you think is the best snack in all of Magic Kingdom!
Magic Kingdom Snacks
Magic Kingdom wasn't always a place to find great snacks in Disney World, but things have definitely changed over the years! With more focus being put on Instagramable snacks, the tides have turned and we now have a lot more exciting choices around the park!
Don't get me wrong, I love a mickey pretzel and premium bar as much as anyone, but sometime it's nice to branch out and try something new and unique. It can be hard to deviate from your tried and true favorites. I know there are just some things that I (Christina) have to have every time I go to Magic Kingdom like the Cheshire Cat tails and Dole Whip.
If you are looking to venture out of your comfort zone, however, what better way than to try something that Disney guests all say is amazing?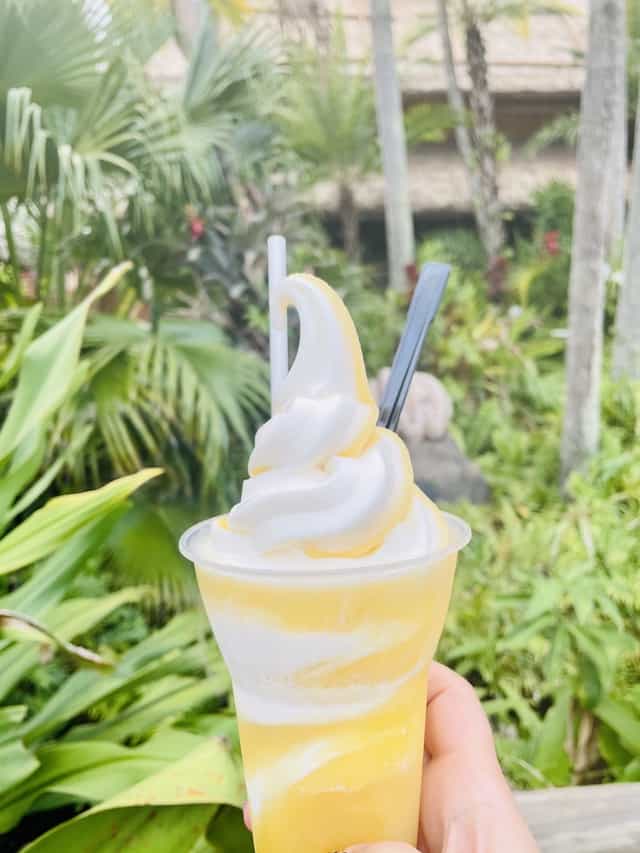 To find out that answer, we need YOU to tell us what you think is the best snack in Magic Kingdom. It can be something new you just tried or a long-time family favorite treat.
What treat would you recommend to someone who has never been to Magic Kingdom?
IF YOU DON'T SEE YOUR FAVORITE ON THE POLL BELOW, PLEASE FEEL FREE TO ADD IT IN!
Stay tuned for the results! What did you choose as your favorite snack in Magic Kingdom? Let us know what you voted for in the comments below and on Facebook!