Star Wars: Galactic Starcruiser will offer unique dining experiences. Among them, the Captain's Table includes special add-ons that were not previously mentioned in any promotional material. See how this special Captain's Table will enhance your experience on the Starcruiser.
Starcruiser Dining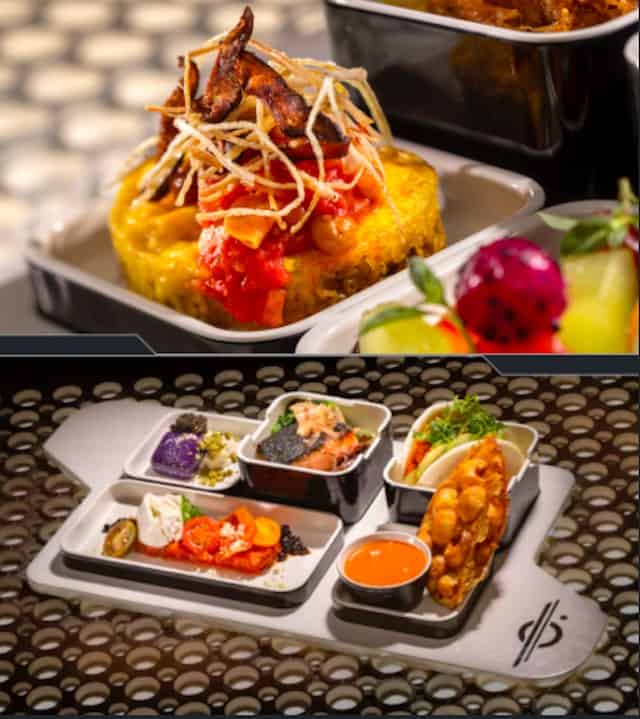 The Star Wars: Galactic Starcruiser experience will offer amazing dining experiences.
When you dine aboard the Halcyon starcruiser, you'll eat in the Crown of Corellia Dining Room. The Crown of Corellia Dining Room is known throughout the galaxy for its first-class cuisine and live music entertainment!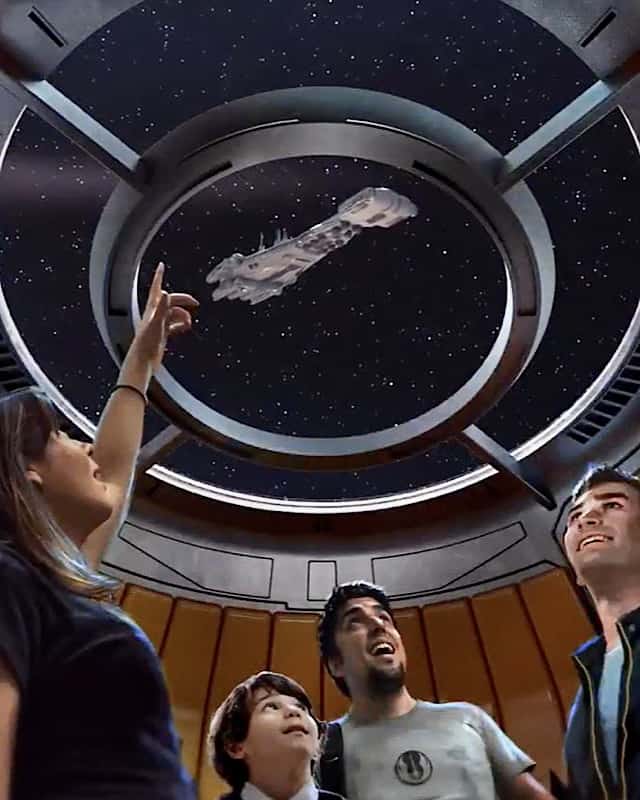 On the first night of your adventure, the Crown of Corellia Dining Room transforms for dinner into a table-service club with a special musical appearance by a galactic superstar.
There will be new dishes inspired by planets from all over the galaxy, and even some familiar eats from your home planet.
Captain's Table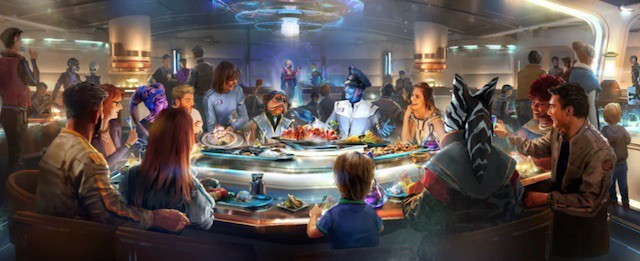 For an additional fee, you can even arrange to sit at the captain's table for an especially memorable dinner! You'll enjoy extra courses of the captain's favorite dishes, and sit in a prime location right in the center of the Crown of Corellia Dining Room.
That fee is now known to be $30, and it comes with extra benefits that we did not previously know about.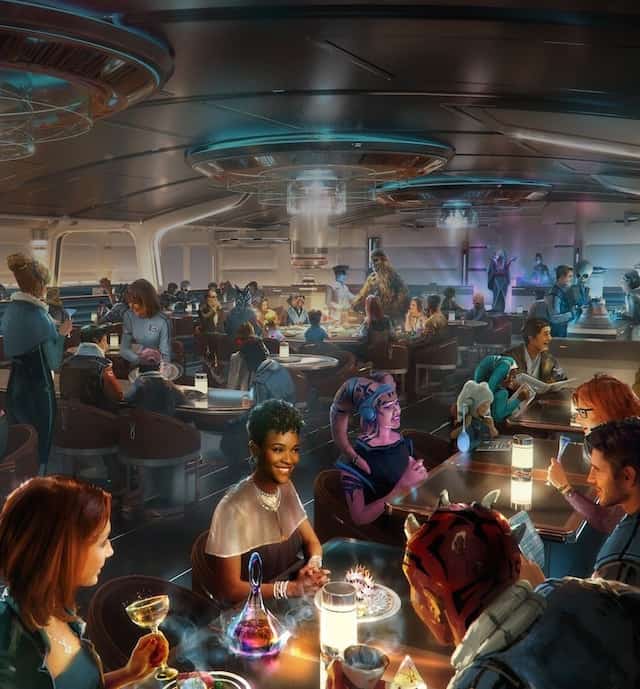 Among information about booking and cancellation policies, KtP Crew member Melissa shared that she booked the Captain's Table. She shares that her party was undecided, but eventually decided to book it.
The Star Wars Representative she was booking with told her she made the right choice because the Captain will give those sitting at the Table special missions and clues! These will enhance your overall experience on the Starcruiser and pull you in to the storyline even more.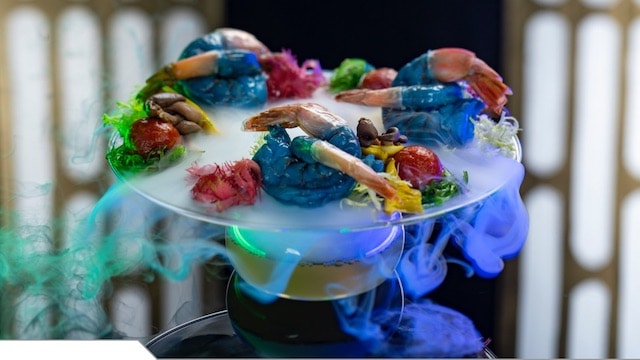 If you want to participate in the Captain's Table, make sure to book right away. There are only 12 seats per dinner show, and with two shows, that's only 24 seats a day (or 48 per cruise)!
Would you book the Captain's Table for $30/person? What do you think about these extra experiences? Let us know in the comments below or on Facebook.