Do you want to bring some Disney Magic to your phone wallpaper or Zoom background? Disney has free digital images for you!
Disney's 50th Anniversary Is Here!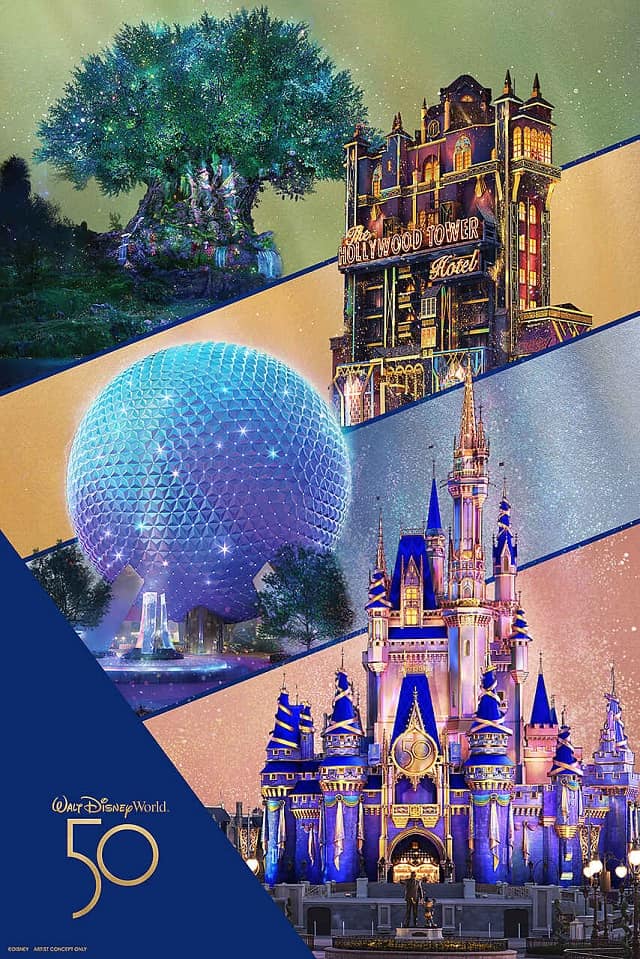 Happy 50th Anniversary, Disney World! Dearest readers, I hope you get to visit your parks sometime during the next 18 months if doing so is on your wish list.
The parks are bedecked in "Earidescence," and the four icons are looking especially stunning as Beacons of Lights. They are picture perfect. And, as a special treat, Disney is turning them into party favors for fans celebrating both in the parks and from afar.
Free Digital Backgrounds and Mobile Wallpapers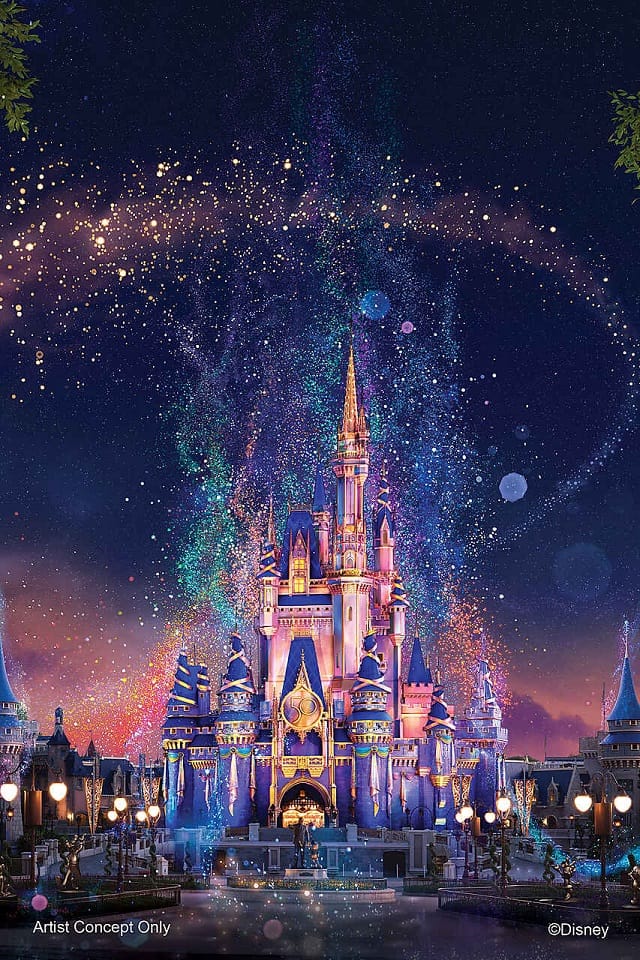 Disney has used images of each of the icons to create free magical 50th anniversary Digital Backgrounds and Mobile Wallpapers for you! I don't know about you, but I (KatieP) love a freebie, no matter how small.
If you had MDE as of September 30, 2021, then there are 5 different designs available for you for free. Each is born from the gorgeous concept art depicting the park icons all dolled up for the 50th Anniversary Celebration.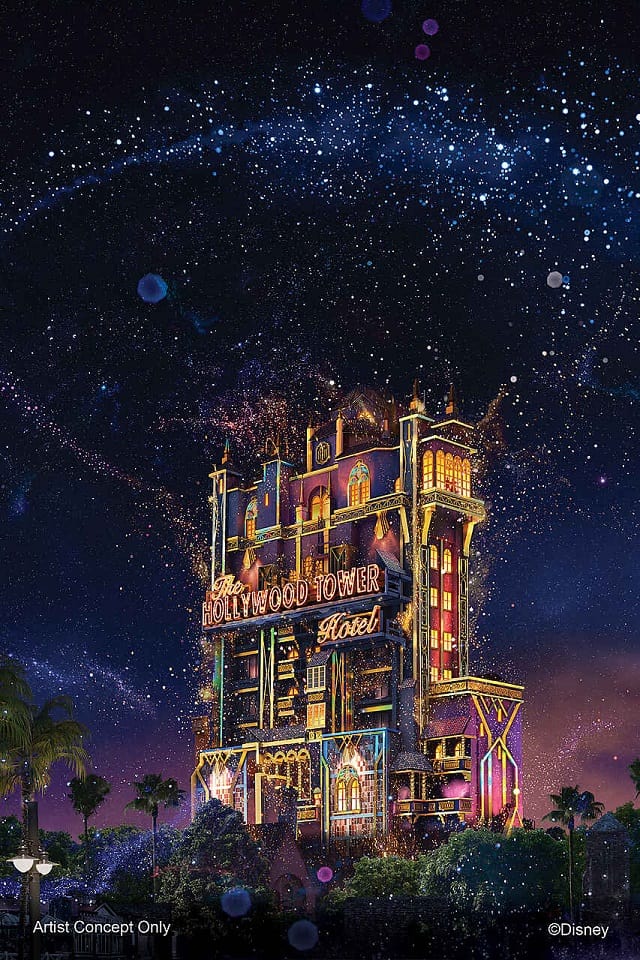 The first is a compilation of all 4 glorious park icons. This is a great option for those of you who like me are indecisive when it comes to picking just one favorite. After all, they are all beautiful in their own right.
Of course, it is only fitting that each icon has a glamour shot all its own. Cinderella Castle, The Tree of Life, Spaceship Earth, and Tower of Terror are all available, each of which has its own fandom.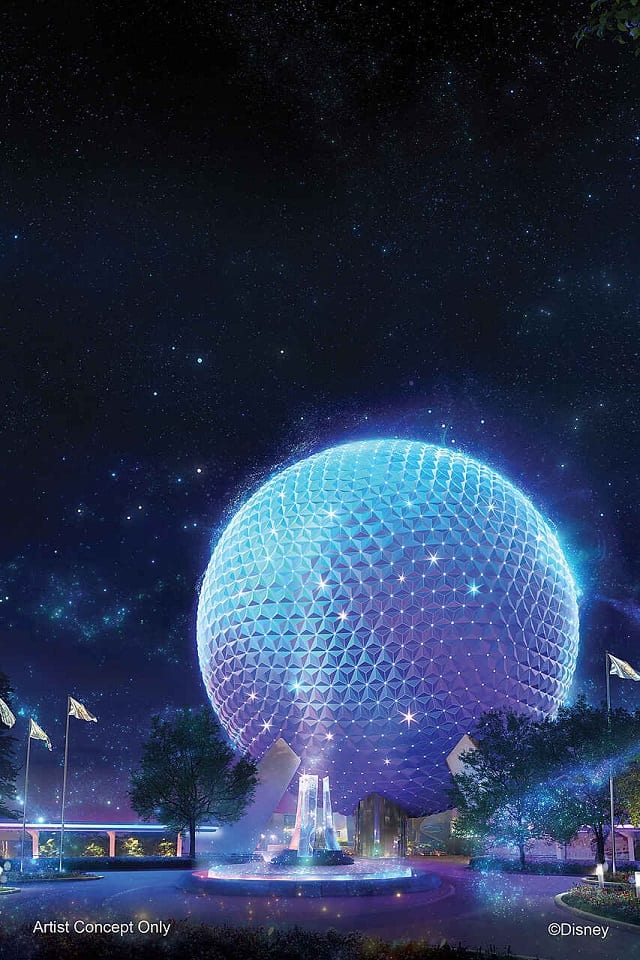 Each image comes formatted for both mobile wallpaper and for digital desktop backgrounds. So you can chose to Disney-fy either your personal device and your virtual meeting space or both!
Where to Find Them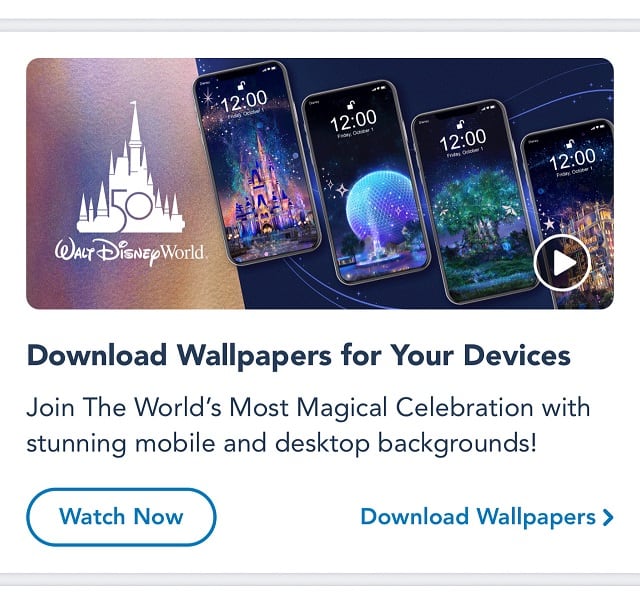 You can find these little beauties in your My Disney Experience account. All you need to do is open it up and scroll until you see "Download Wallpapers for Your Devices"
Click "Download Wallpaper." If you scroll through your photos, and head to October 1, you will see "Complimentary Mobile Wallpaper" and "Complimentary Desktop Wallpaper" for you to download.
You can download the vertical images to your mobile device. Likewise, the horizontal images are best suited for your desktop.
Then you will be all set to add them as either digital wallpaper or a virtual background. Simply follow the instructions associated with your device or meeting platform.
I don't know about you, but I intend to deck out my Zoom room in Disney. I would update my phone wallpaper, but currently it is a shot of Happily Ever After, and I am not over it just yet. (No offense, to Enchantment, which is lovely in it's own right)
Want More Wallpapers?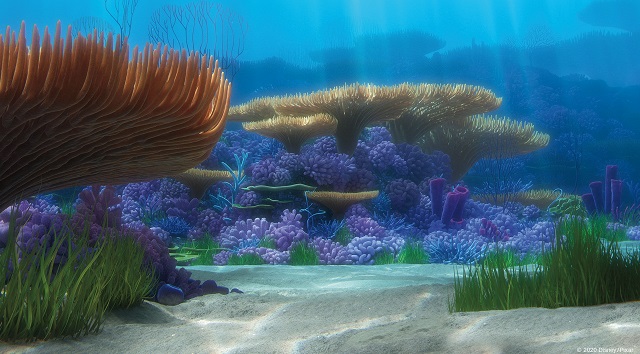 During the early phases of the Pandemic when the world was living in Zoom and Teams and other such platforms, Disney released quite a few virtual meeting backgrounds. You can still grab some of them if you missed them the first time around.
To find out how to get Star Wars, click here.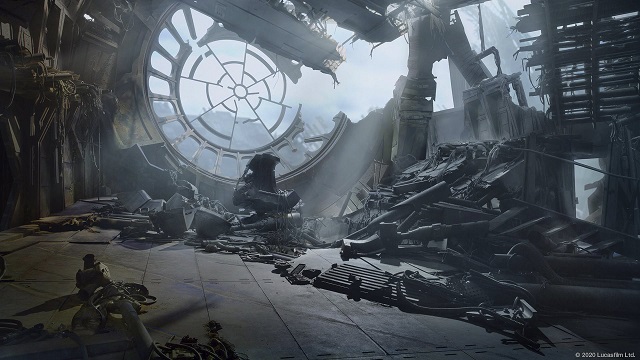 To get Pixar backgrounds, click here.
Finally, to grab Disney Parks backgrounds from around the globe, click here.
Do you love these FREE digital images? Which ones are you using as your wallpaper or background? Let us know in the comments or on the KennythePirate Facebook page. Don't forget to join the KtP crew page too!