There are a few virtual queues changes on the My Disney Experience app we noticed today. Full details below.
Rise of the Resistance Virtual Queue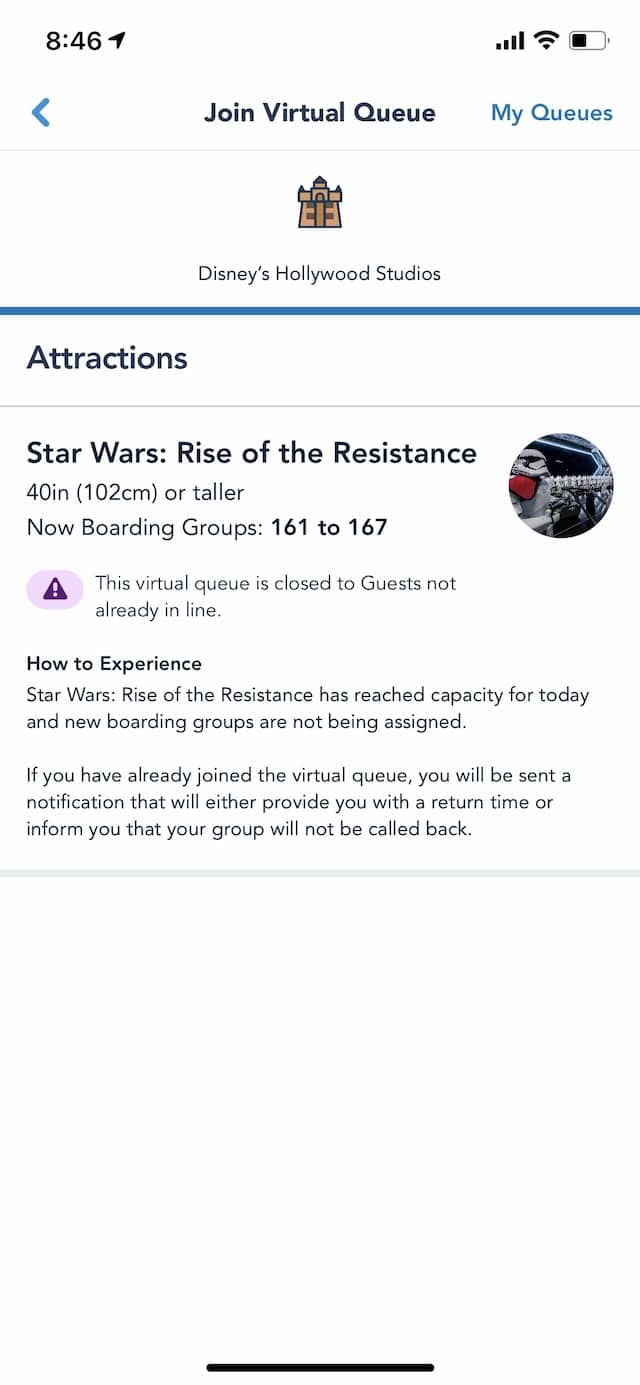 Disney implemented a virtual queue process for Rise of the Resistance when it opened in December 2019. There have been many changes during its run, with the most recent one being you could confirm your party up to an hour before it was time to join.
Just a few days after that change, Disney decided to completely do away with the virtual queue process for the time being. Why they made a change and then did away with it is beyond me, but I digress.
You can read the announcement for the standby line HERE.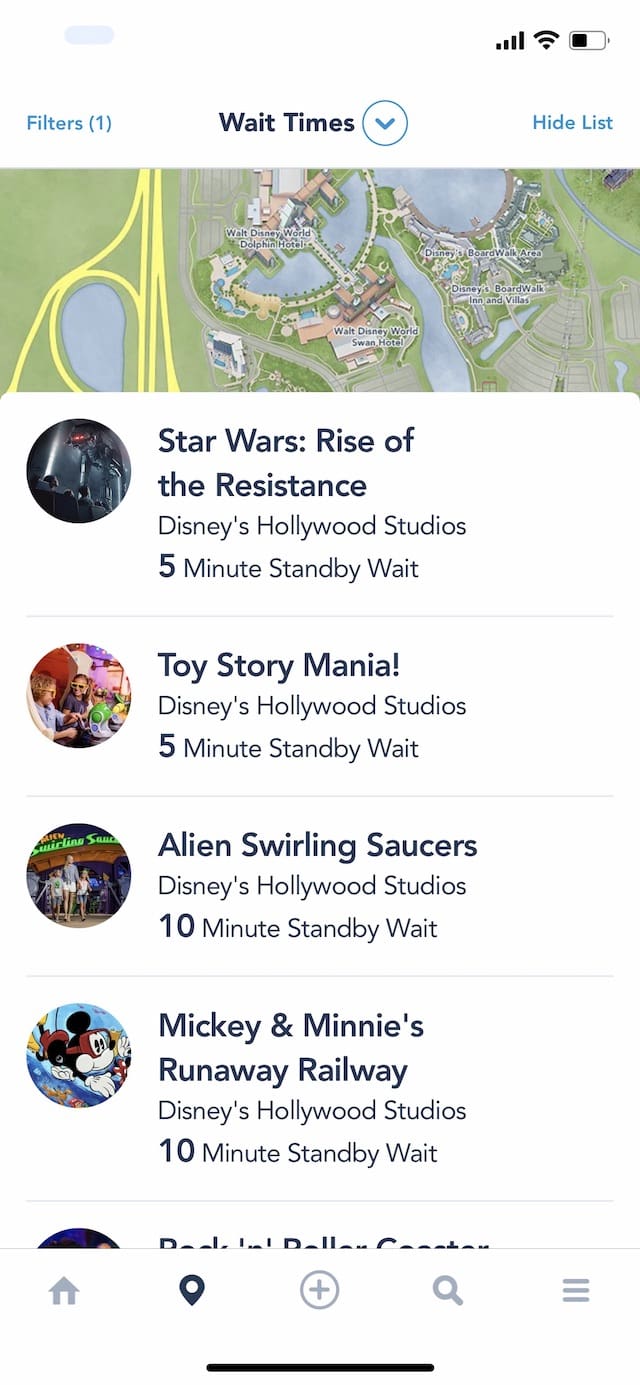 Last night, Disney opened the standby line a bit early before its official debut today, September 23. We saw an insanely low wait time of only 5 minutes!
Now that today is the first official day of the standby line, a new notice is on the virtual queue page for the attraction. It reads:
"Head directly to the standby queue at the attraction – no virtual queue required at this time. Availability of a standby queue may be limited and is subject to change at any time without notice. Virtual queues may be used again at a later date or from time to time. Experiencing the attraction is not guaranteed."
Remy's Ratatouille Adventure Virtual Queue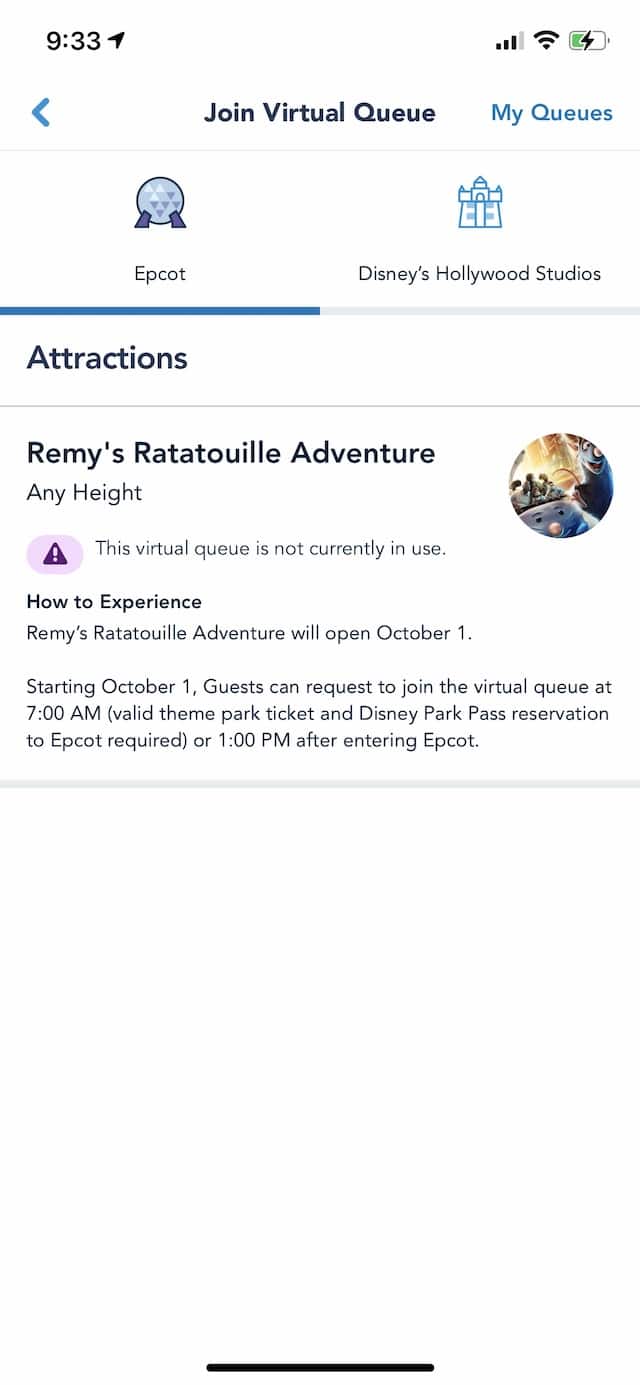 With the removal of the virtual queue for Rise, another has been added: Remy. Last night the virtual queue page for Remy's Ratatouille Adventure popped up on My Disney Experience. It reads:
"Remy's Ratatouille Adventure will open October 1. Starting October 1, Guests can request to join the virtual queue at 7:00 AM (valid theme park ticket and Disney Park Pass reservation to Epcot required) or 1:00 PM after entering Epcot.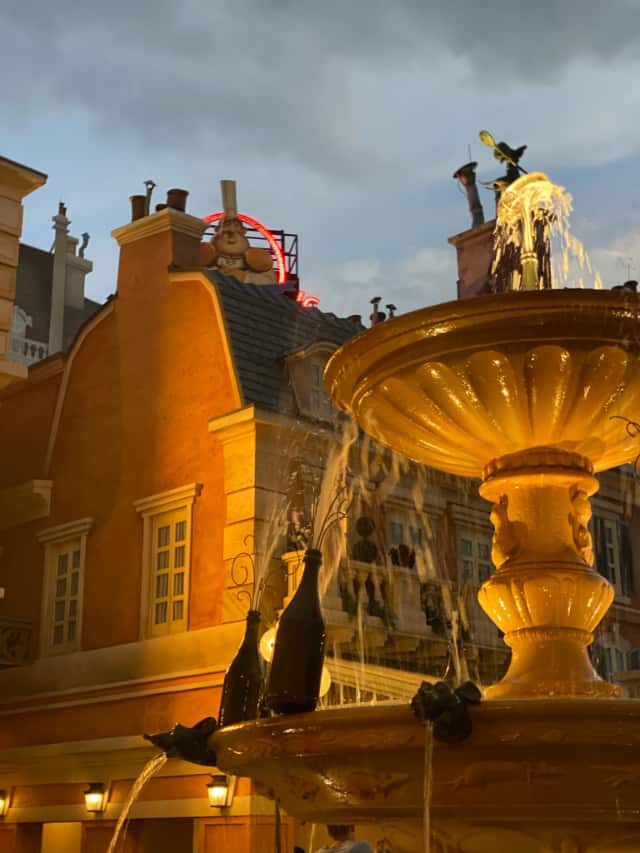 While we have not experienced the virtual queue process for Remy, we expect it to be the exact same process that it was for Rise of the Resistance. In fact, we are so confident we have put together a handy guide with our best tips for securing a boarding group. You can read abut that HERE.
What do you think about the removal of the Rise queue and the addition of the Remy queue? Will you be riding either of these on your next trip? Let us know in the comments below or on Facebook.