Creations Shop, Epcot's new flagship merchandise destination, opens today! Disney has given us a spectacular preview of what the store looks like as well as the new merchandise that fills its space.
Creations Shop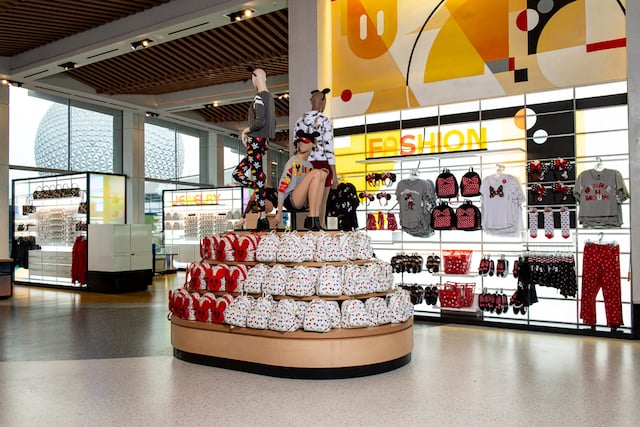 Mouse Gears is now officially Creations Shop! Disney Parks shares, "Creations Shop features a bold, sleek design that creates a perfect showcase fo the rich variety of items you'll find as part of your EPCOT experience. It will be an open, bright, welcoming environment with huge glass walls that allow sunlight to pour in and make you feel like you're in touch with nature even while indoors.
We are using color, materials and light in new ways with some unique EPCOT touches that connect back to this park's storied past while looking to the future."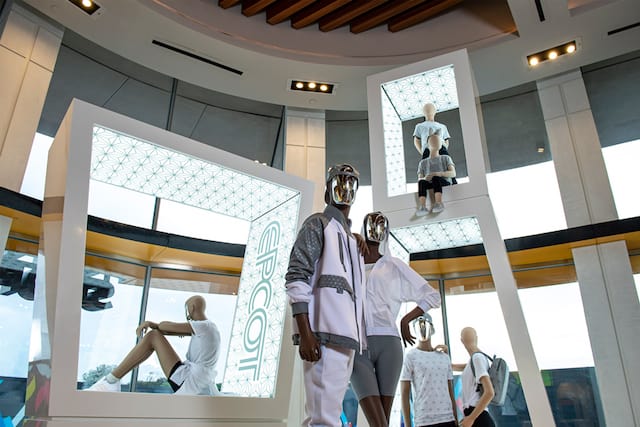 This is not simply a shop to purchase merchandise, but the goal is to also allow Guests to experience "the park's vision and tradition." Guests will enjoy great merchandise that will continue their creative journey at home to extend the magic of EPCOT.
Special Preview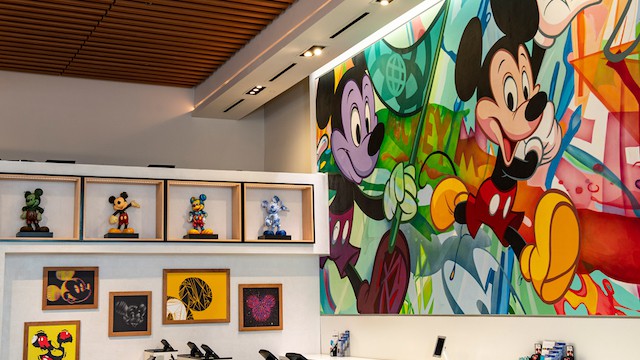 From Disney Parks Blog:
Creations Shop celebrates Disney's legacy of creativity by honoring the nostalgia of EPCOT's past and the exciting promises of EPCOT's future. Disney Imagineers used one-of-a-kind art installations, meaningful souvenirs and a contemporary architectural design to bring the story of EPCOT and Disney creativity to life. Each thoughtful detail within Creations Shop was purposefully chosen to represent story elements and foster a memorable shopping experience for guests.
Mickey Mouse, who has inspired creativity for generations around the world, serves as a symbol of Disney's creativity and can be seen prominently in a number of homages to him throughout the space, including large, dynamic murals and a collection of 10 original sculptures created by Disney Imagineers.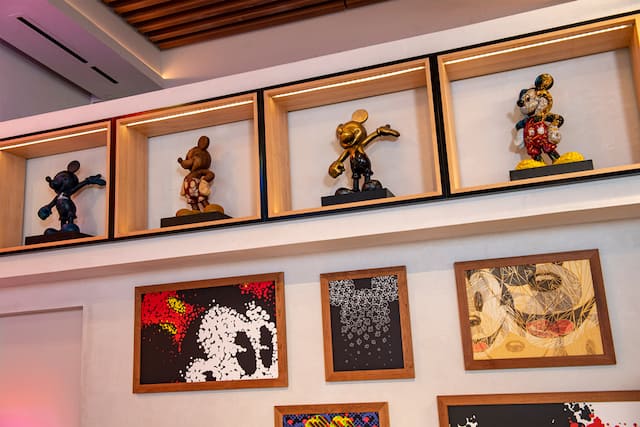 I love all the Mickey statues and artwork! Imagineers really went above and beyond to create an experience on top of a retail store.
Check out this video from Disney showcasing more of what's happening inside Creations Shop:
Merchandise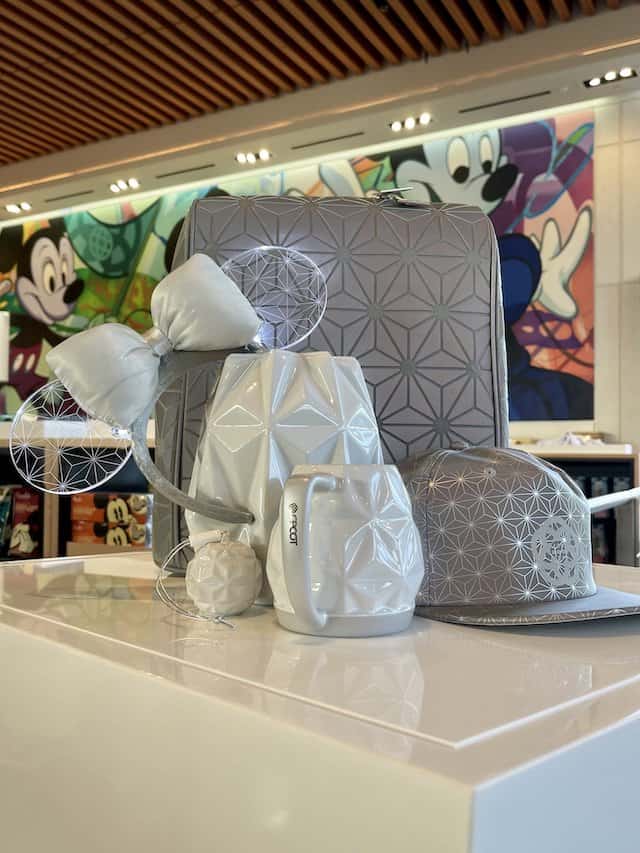 Creations Shop will feature unique merchandise dedicated to EPCOT.
Exclusive to Creations Shop is the EPCOT Light & Color Collection, which we shared about HERE.
I love the Spaceship Earth vibes of the Light collection! As you can see in the photo below, Disney also took the "Color" concept and ran with it!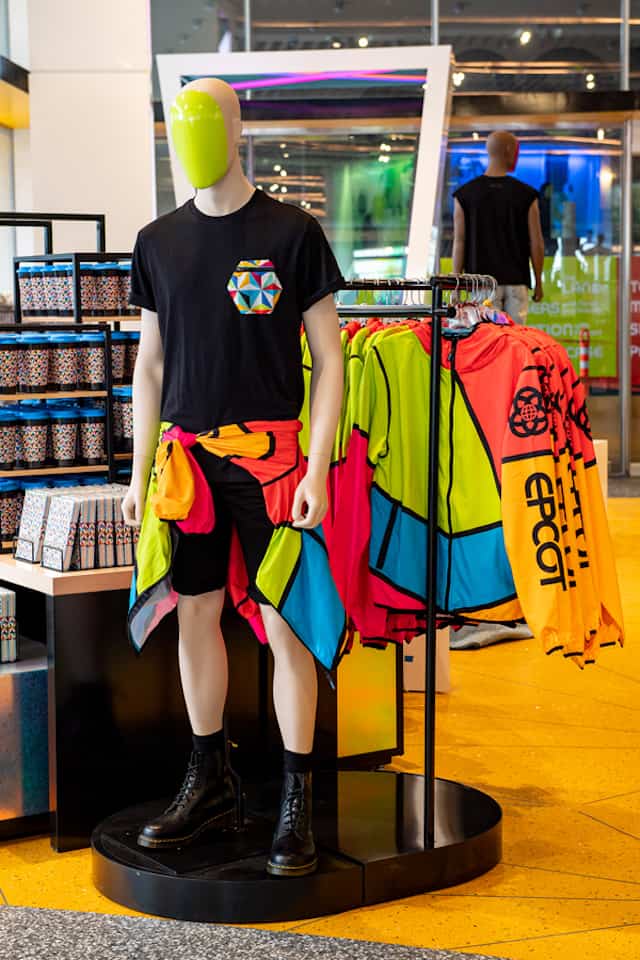 We are so excited to see Creations Shop in person! What about you? Let us know in the comments below or on Facebook.