Every month, Gideon's Bakehouse releases a special cookie flavor. Check out what's on the menu for September!
In December 2020, Gideon's Bakehouse opened its doors for a short-lived soft opening which was met with long wait times and eager enthusiasm by fans dying to get their hands on one of these decadent treats.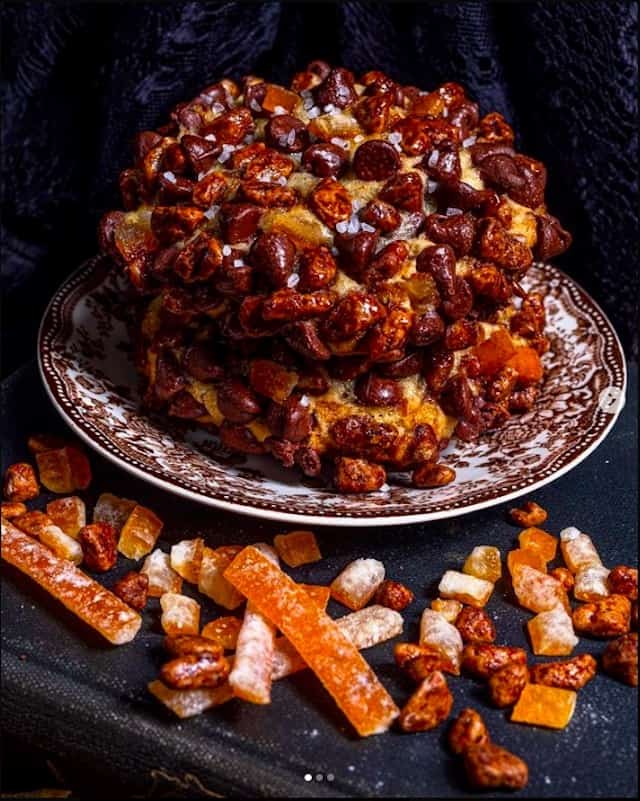 After a short, temporary closing, Gideon's Bakehouse had its grand opening day on January 16, 2021 and guests were so excited to get their hands on these cookies they lined up early to get a place in the virtual queue.
Recently, fellow KtP writer, Marisol, compared Gideon's to the new Everglaze Donuts at Disney Springs. Check out who reigns supreme!
Gideon's Bakehouse
Gideon's Bakehouse's original store opened in 2016 in the East End Market. With just $800 in the budget, no investors, and one employee, they quickly grew to become a world renowned bakery.
Gideon's prides itself on its attention to detail and theming. Nothing is done by accident. Even the gargoyle that sits at the top of the new bakery location has a great a backstory!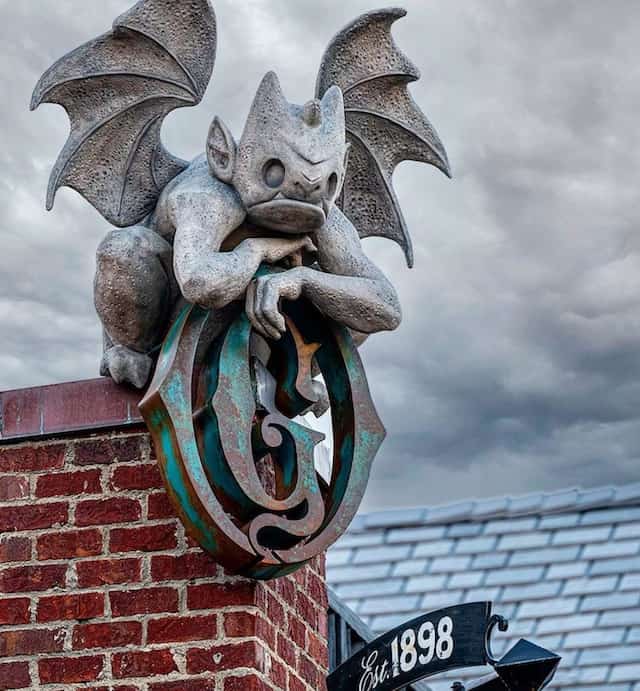 "AT 5:18 AM ON DECEMBER 18TH, 2020, A MYSTERIOUS CREATURE FLEW OVER OUR BAKEHOUSE AT DISNEY SPRINGS, STOLE OUR G, AND PERCHED ATOP THE BUILDING. HE HAS YET TO MOVE, AND WE HAVE A FEELING HE MIGHT STAY. WE ARE IN POSSESSION OF THE JOURNAL OF JONATHAN LINDWURM, THE ORIGINAL SHOP OWNER OF THE SPACE WE OCCUPY. WITH IT, WE HOPE TO UNCOVER THE HISTORY OF THIS NEW GUARDIAN OF GIDEON."
You can check out all the daily menu offerings HERE!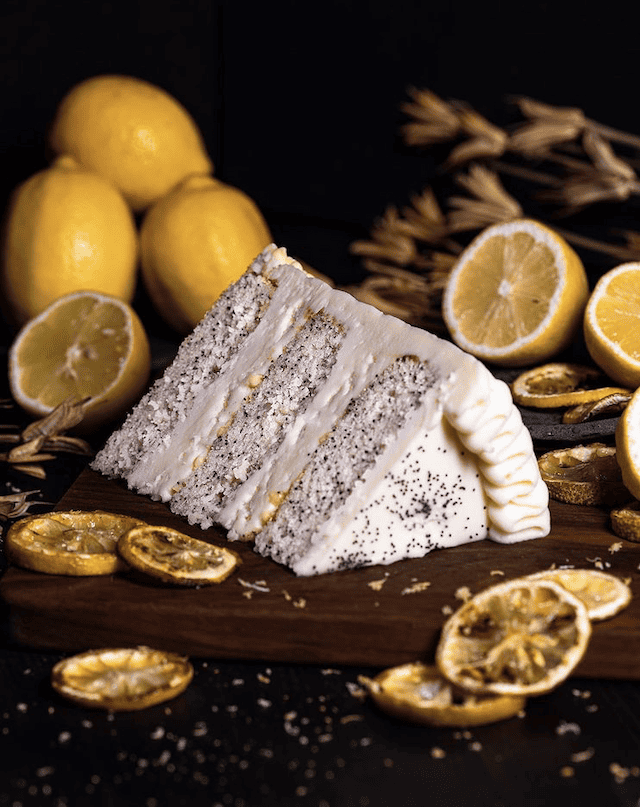 September Limited Edition Offerings
In February, guests fell in love with the Eternal Flame cookie that packed some heat with it's cayenne spice mix. In March, we got a unexpected choice with the Peanut Butter Chocolate Swirl Cookie that PB fans fell in love with.
April's limited edition flavor introduced us to Stuart Valencia and his special Orange Pecan Chocolate Chip Cookie.
Peanut Butter Espresso fans were treated to a delightful limited edition option in May and June brought us the return of the popular White Chocolate Caramel Macadamia Nut cookie. As part of the Flavors of Florida event, Gideon's announced their July cookie would be the Key Lime Pie Cookie.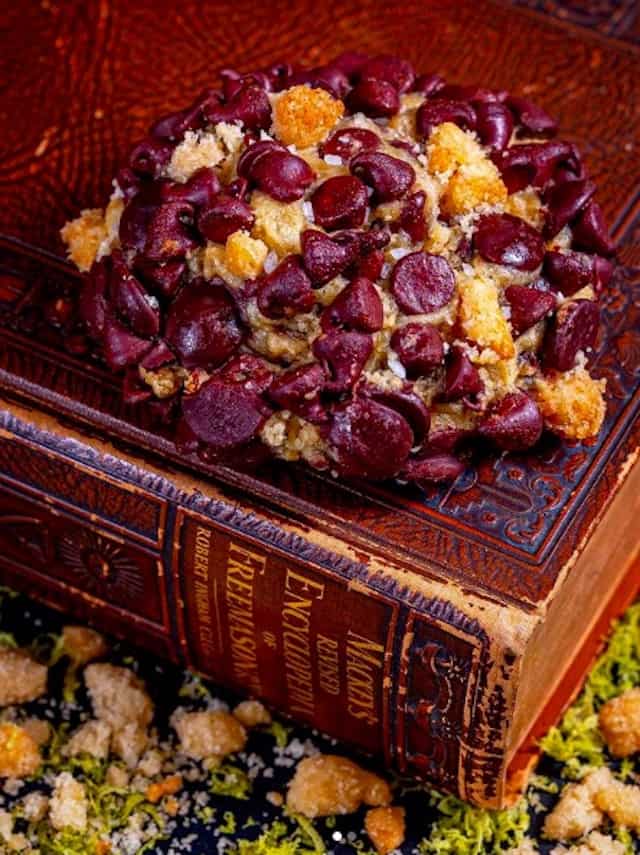 To wind down the summer, Gideon's introduced the Rocky Road cookie for the month of August and brought in a few limited edition offerings, too. Now that September is here, Gideon's has delighted us with a very intriguing cookie combination!
Lemon Poppyseed Cookie
As Gideon's prides itself on its background stories, the Lemon Poppyseed Cookie comes from an interesting storyline.
Once Upon A Time… there was a young girl named Bonnie Brae who fell ill from a mysterious disease and died. She was buried in a nearby field and a lemon tree was planted at her headstone in her honor.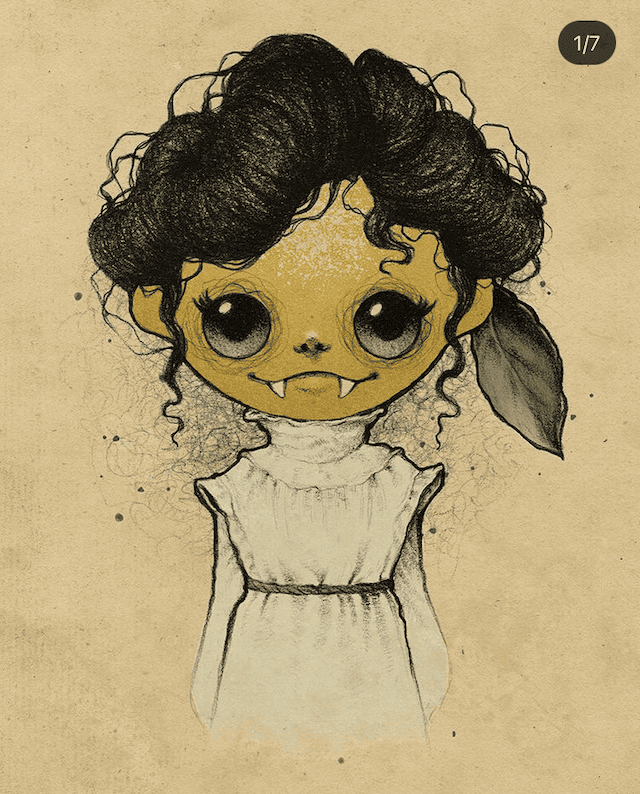 As the tree began to grown, Bonnie's father noticed a hand sticking out among the sprouts, and to his surprise a figure emerged from the ground. It was Bonnie who had been reborn with the head of a lemon.
The new Lemon Poppyseed cookie is a half pound lemon poppyseed cookie topped with white chocolate chips and lemon mini chips.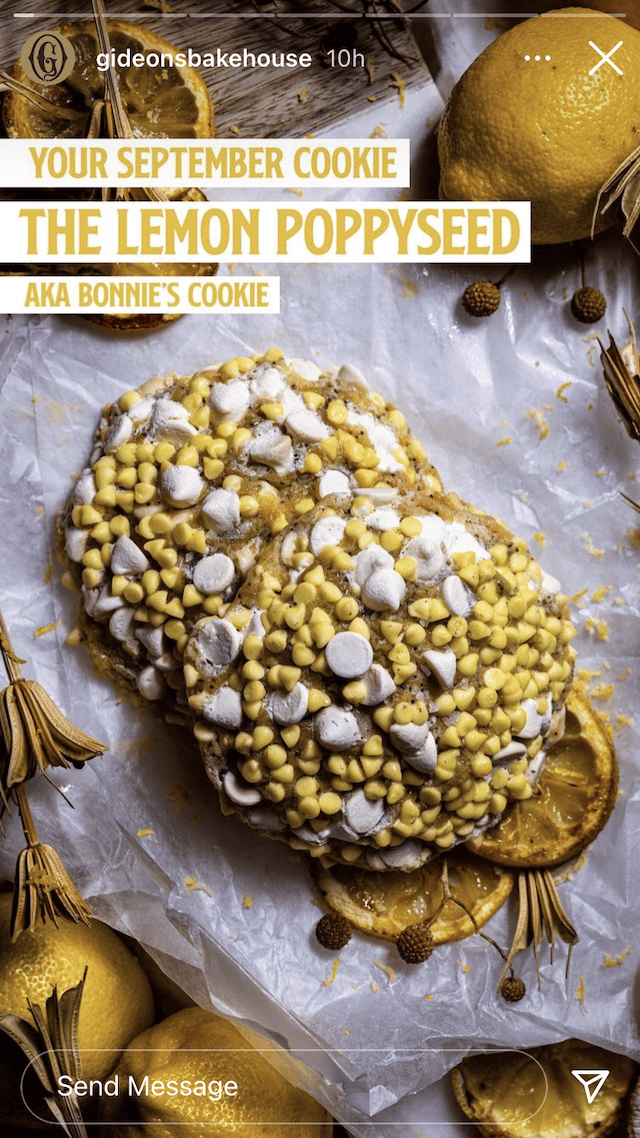 You can also enjoy the Lemon Poppyseed cake slices which are made with thick layers of lemon creak cheese buttercream on top of a lemon poppyseed cake.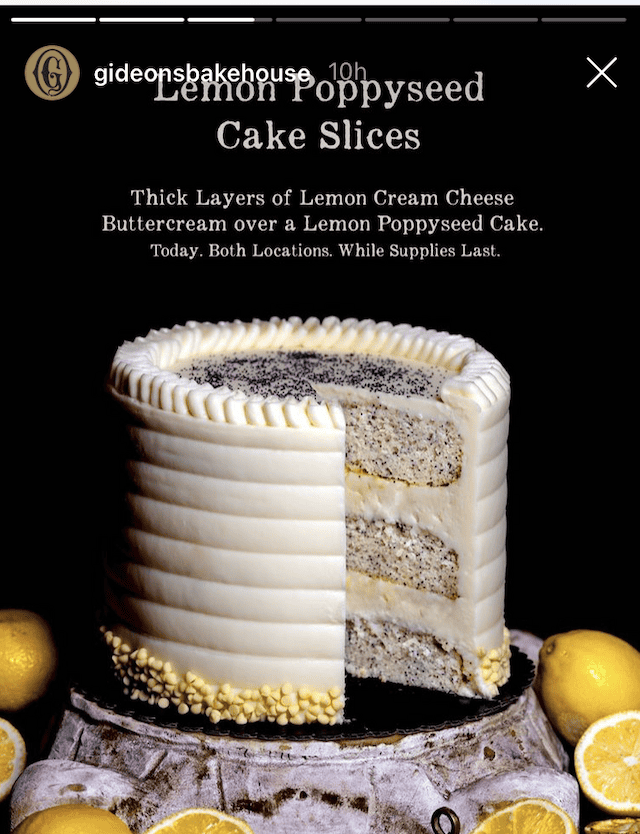 "Bonnie's cookie" and will be available everyday during the entire month of September and the Lemon Poppyseed Cake can be found on Saturdays and Sundays.
You can't go wrong with anything you order at Gideon's Bakehouse, so be sure to grab this month's new cookie while it lasts!
Have you been to Gideon's Bakehouse yet? Let us know what you think in the comments or on Facebook!