More and more restaurants around Disney World are re-opening! Check out which Epcot restaurant will be re-opening TODAY and what their new limited hours will be.
For the past year the only two regular dining options available in the Japan Pavilion have been Katsura Grill quick service and Teppan Edo hibachi restaurant.
Tokyo Dining, another table service restaurant located above the Mitsukoshi department store, has remained dark, except for a few days around the busy holiday season in November and December.
However since the beginning of 2021 there has been no word on a more permanent re-opening of Tokyo Dining….until now!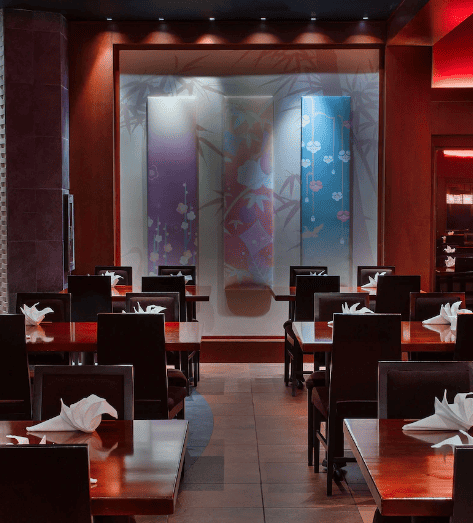 According the the Japan Pavilion's official Instagram page, Tokyo Dining will re-open TODAY, August 27th. However for now they will only be open from Thursday to Monday from 2pm until 8pm and will be walk-up only.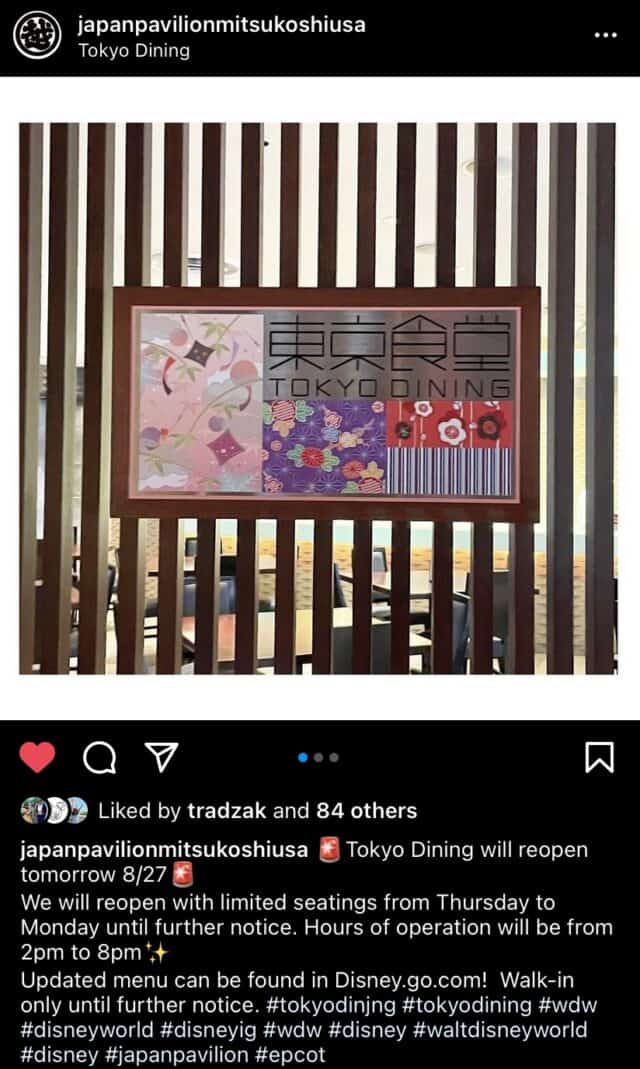 Tokyo Dining is one restaurant in the Japan Pavilion that I have yet to try so I am very excited about this announcement! If you love traditional Japanese cuisine and sushi it is a great choice.
It also looks like it has a very calming atmosphere with beautiful views of the World Showcase.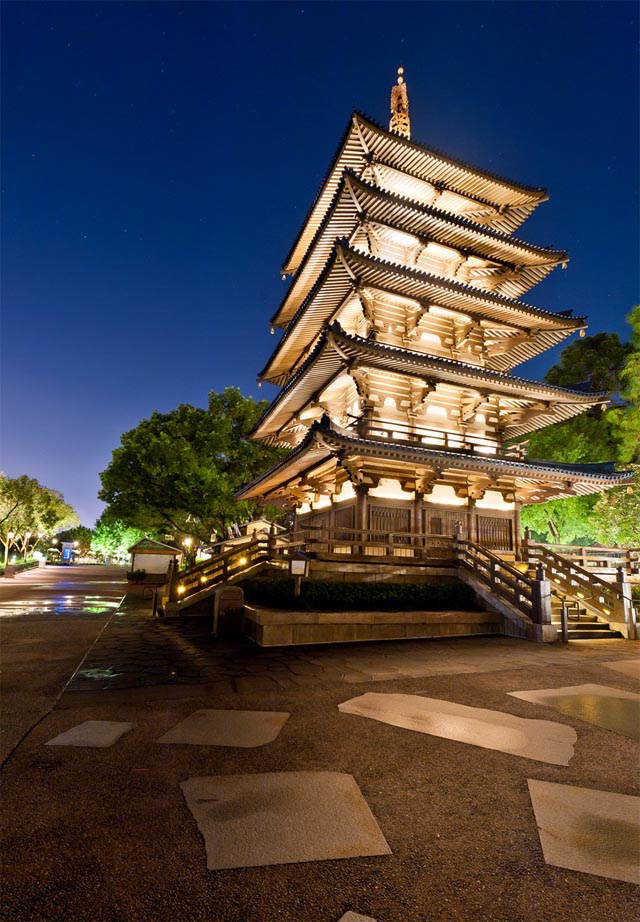 Cultural Representative Program
There is some hope that the cultural representative program at Epcot will be returning soon. It does not quite feel the same shopping in a Mitsukoshi entirely staffed by Americans.
It definitely lacks some of the authenticity and immersiveness that the World Showcase is known for.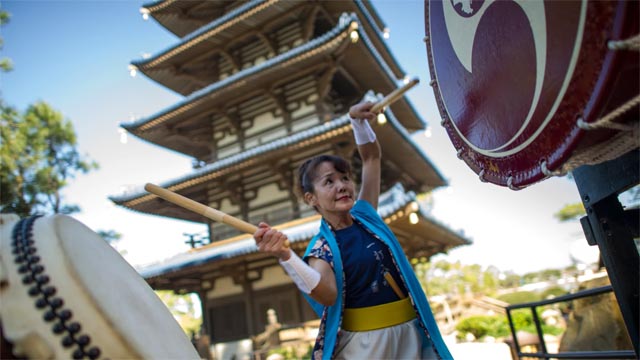 In the past Japanese cast members dressed in traditional kimonos welcomed guests to Tokyo Dining. It remains to be seen whether special touches like this will be seen when the restaurant re-opens today.
I am hopeful that the cultural representative program will return soon and The World Showcase will get its authentic feel back again!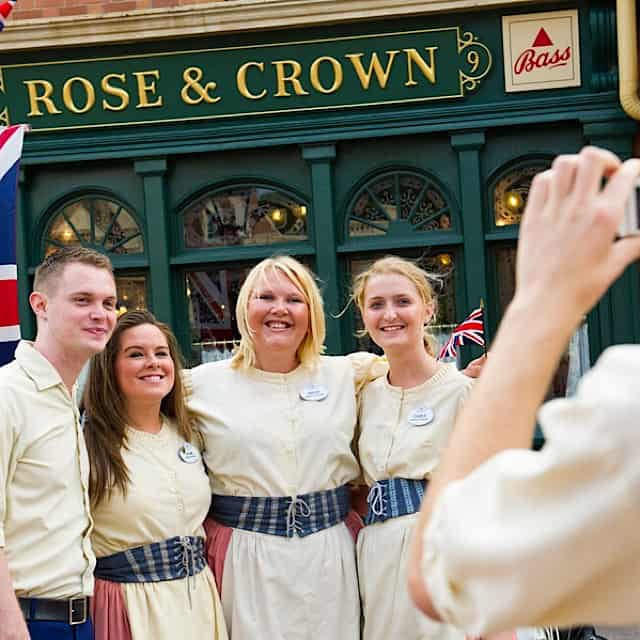 Have you ever dined at Tokyo Dining before? Are you excited about this announcement? Comment on Kenny the Pirate Facebook page and tell us your thoughts!
Ashley Beckwith McKellar