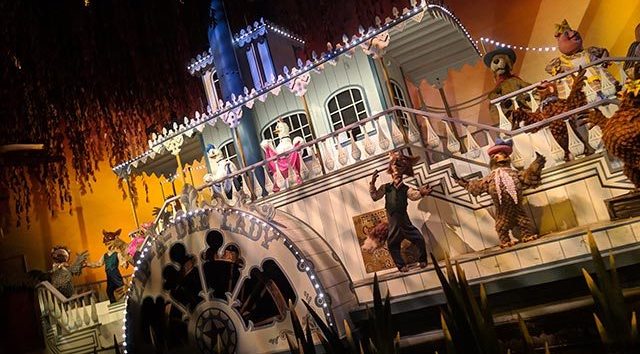 We have some exclusive news for you. A friend of the blog is at the Magic Kingdom today and spotted some unusual guest behavior on Splash Mountain when guests jumped out of the log. Here's the photos and details.
Splash Mountain is a fan favorite ride at the Magic Kingdom. But, one little girl apparently decided it wasn't for her.
Splash Mountain Woes
Splash Mountain often experiences down time. This results in lengthier wait times for guests.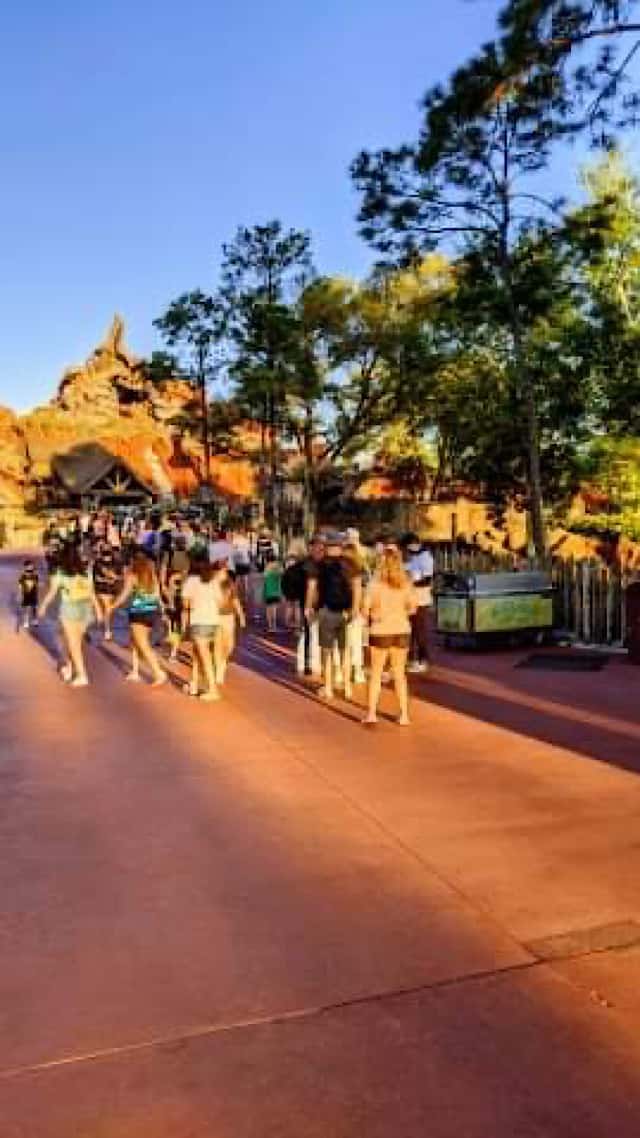 Further, last year Disney imagineering announced that the ride would receive a Princess and the Frog themed update in coming years. Disney also removed the song from their opening music.
Following the announcement about the theme change, Splash Mountain merchandise became scarce as resellers and collectors alike clamored for items in the original theme.
Misadventures Today
Well, today on Splash Mountain one young girl seems to have panicked at the prospect of the final drop. While waiting at the base of the ramp, the little girl and her mother bailed from the boat, according to a friend of the blog.
This friend of the blog also shared some pictures. We have assured privacy by obscuring the photo slightly. The girl and her mother voluntarily left the boat, or "hopped off" as it was put to me: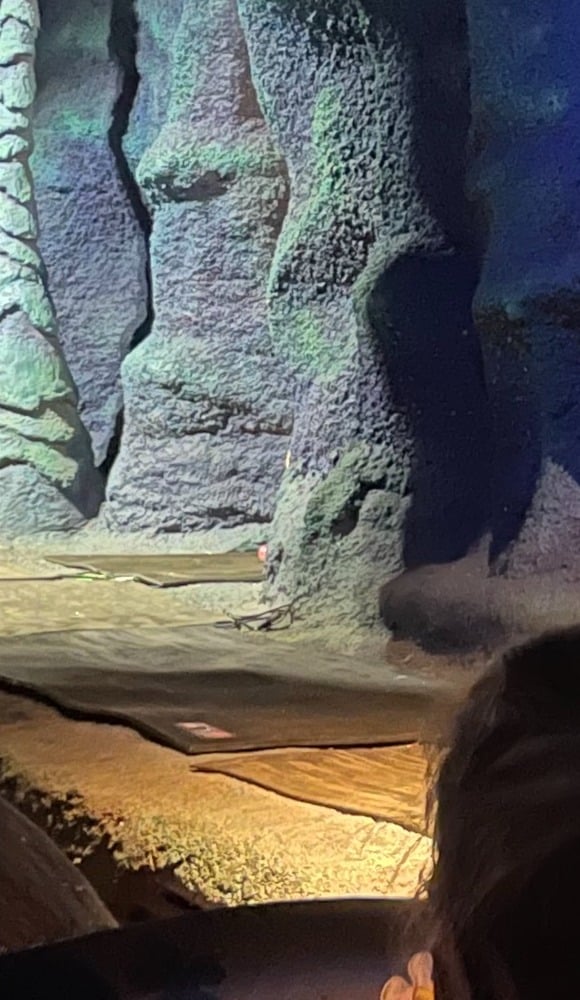 They crouched behind a cavern and the little girl could be heard crying.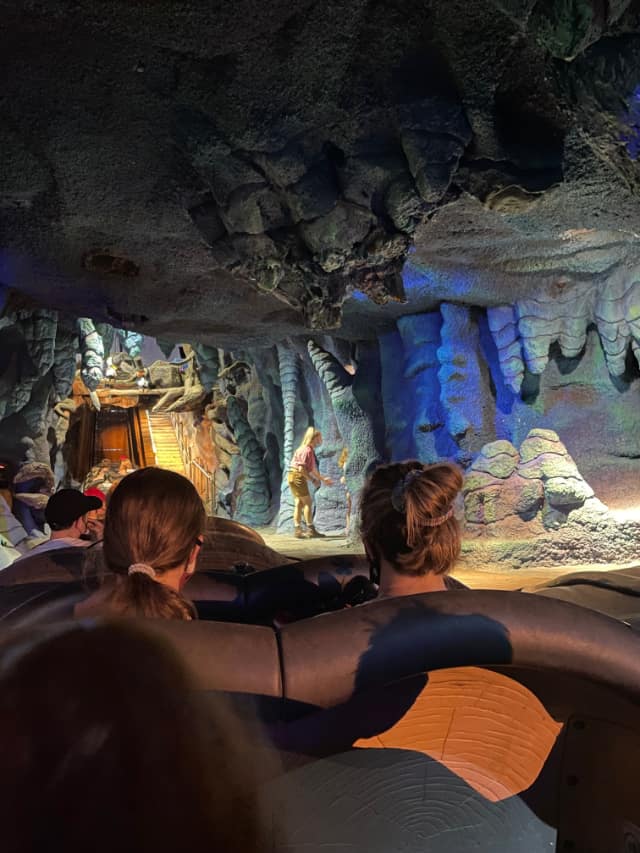 A Disney Cast Member came to escort them from the ride: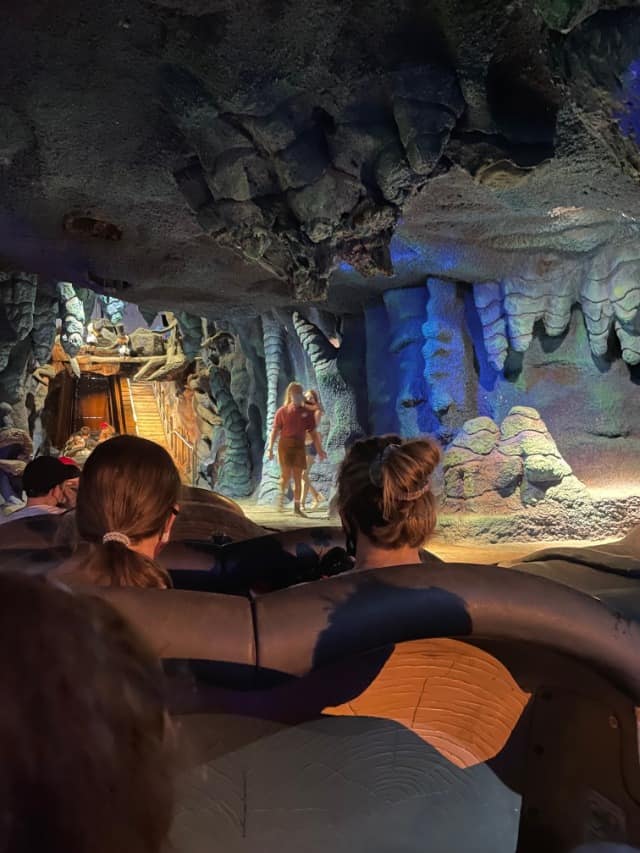 How to Avoid this Situation
Most of us been with kids who got scared on rides!
I (Rebecca) remarked to my friend that I was surprised because you can see the drop clearly from outside the ride. I would recommend doing so (along with your child) with all rides that can be inspected from outside the attraction.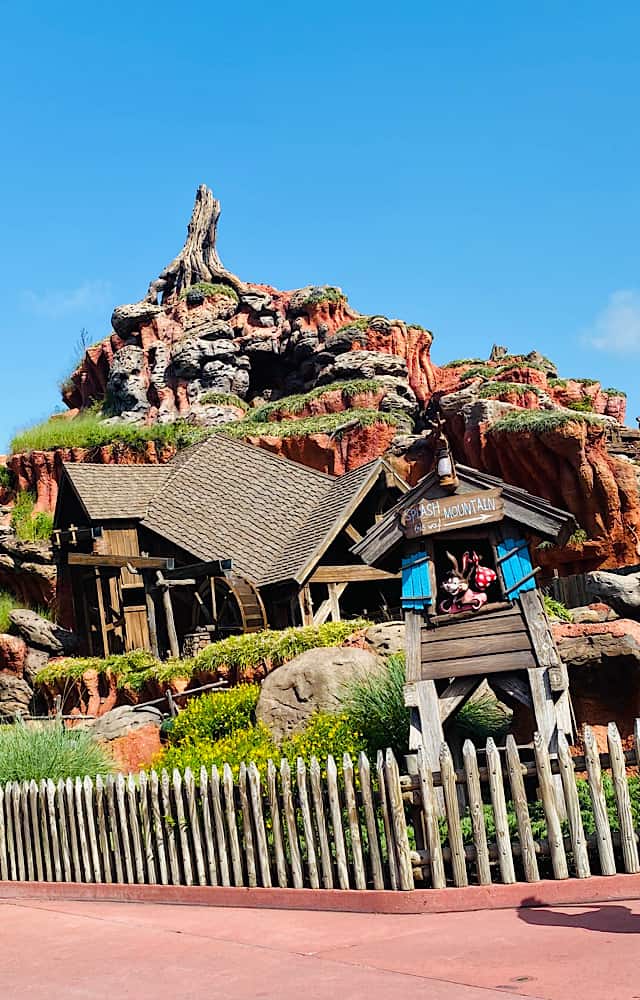 If you have a nervous child (or Adult!) at home, viewing videos of the attractions ahead of time and gauging their response to the attraction can help.
I solemnly swear to pick back up where I left off on social stories for those with Autism and Anxiety. "A social story" tells the reader exactly what to expect and helps a person with anxiety decide it if it sounds right for them.
Finally, I leave you with Pumba and Timon's safety rule from the Disney Parks: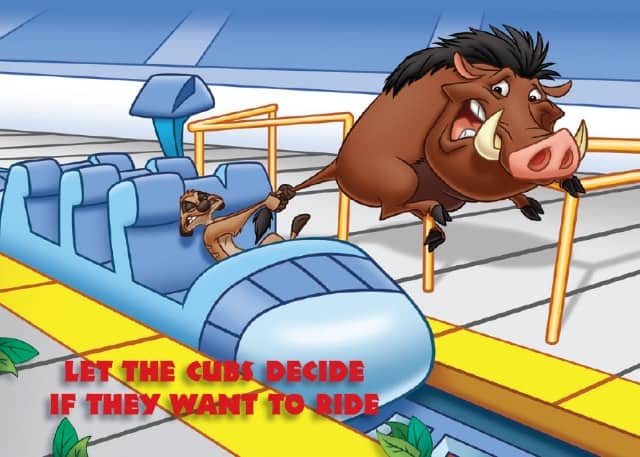 I hope the little girl is feeling better after a Mickey bar! Please don't leave a ride vehicle, it's not safe! What would you do in this parent's shoes? Let us know in the comments on Facebook.
-Rebecca W Davis