Easter was extra special for NFL star Tom Brady. See how he celebrated his Super Bowl win at the Most Magical Place on Earth.
Super Bowl Champs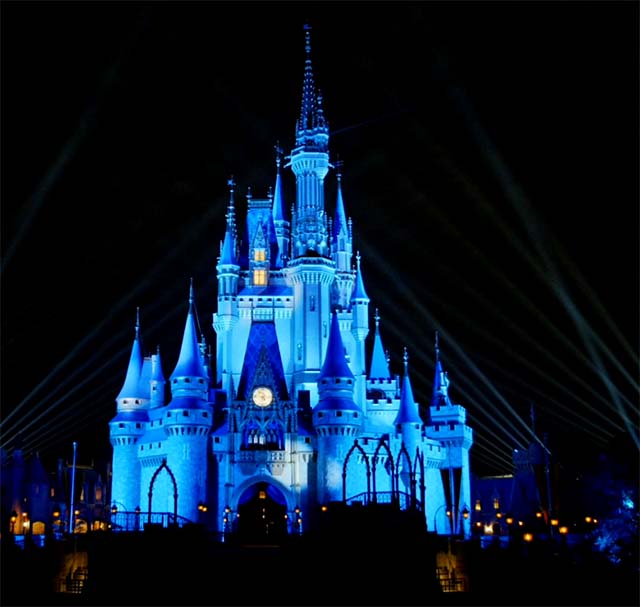 It's been 2 months since Tom Brady led the Buccaneers to Super Bowl victory, but celebrations had to be postponed a bit due to the pandemic.
You may remember Cinderella Castle was illuminated in the Buccaneers' colors, followed by blue projections in honor of healthcare workers, "as a beacon of celebration and hope throughout the night." Check out these gorgeous photos HERE.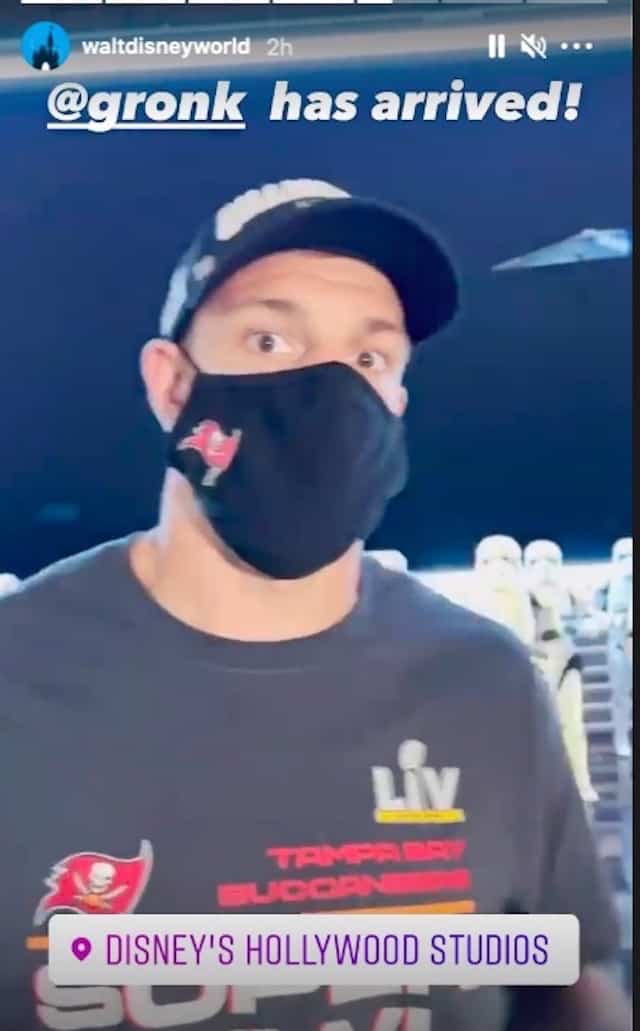 Although Disney announced there would be no Super Bowl parade, teammates Rob Gronkowski and Tom Brady would still celebrate at Disney World.
Shortly after the big game, Super Bowl Champion Rob Gronkowski was filmed on top of a parade float backstage at the Magic Kingdom. This looked like such a fun celebration for Gronk, Mickey Mouse, and Minnie Mouse complete with confetti canons.
After Gronkowski celebrated with Mickey Mouse at the Magic Kingdom, he headed to Hollywood Studios and enjoyed the Rise of the Resistance. You can read more about his experience HERE.
Tom Brady's Celebration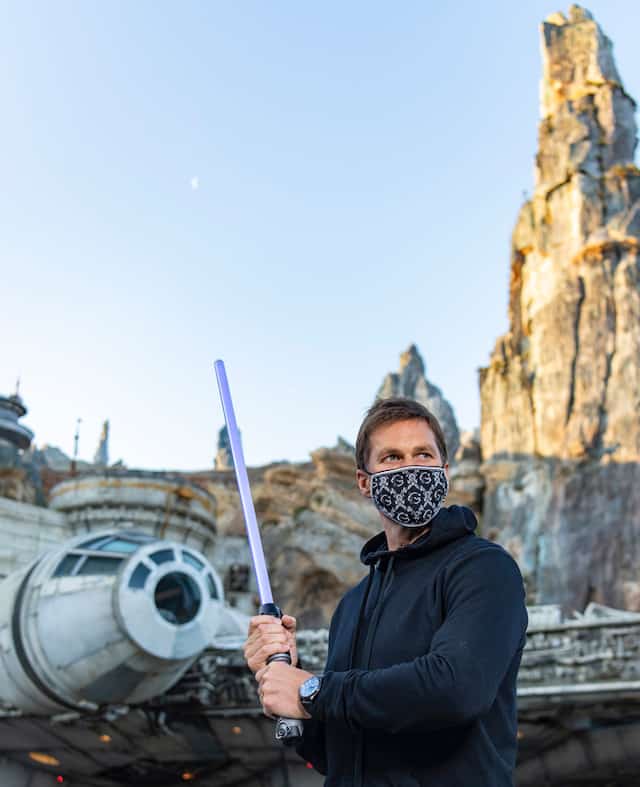 Now it's time for Tom Brady to celebrate his win at the Most Magical Place on Earth.
Brady, along with his family and friends, headed to Disney World over the Easter holiday weekend. And just today, Monday, April 5, he headed to Batuu for a celebration far, far away.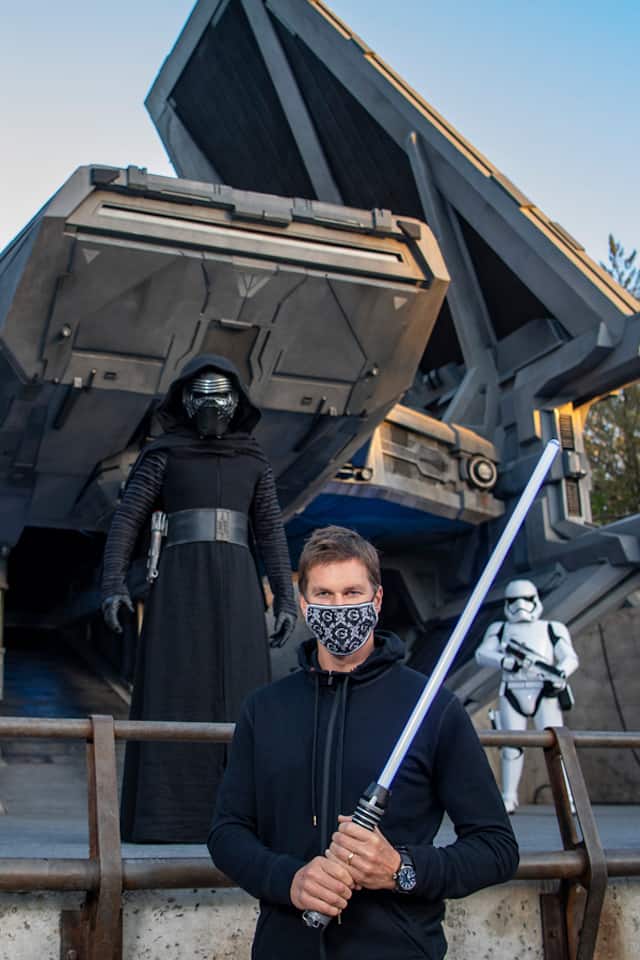 According to Disney Parks Blog, Brady learned the ways of the Force and built his own lightsaber at Savi's Workshop. Brady continued his adventure when he piloted the "fastest hunk of junk in the galaxy" on Millennium Falcon: Smugglers Run and faced Kylo Ren and the First Order on Star Wars: Rise of the Resistance.  
Congrats again to Brady, Gronkowski, and the Tampa Bay Buccaneers on their Super Bowl win!