Guests visiting the Magic Kingdom today were hoping to see the magic but were left disappointed. Find out what the socially distant Super Bowl celebrations looked like in Magic Kingdom.
Super Bowl Tradition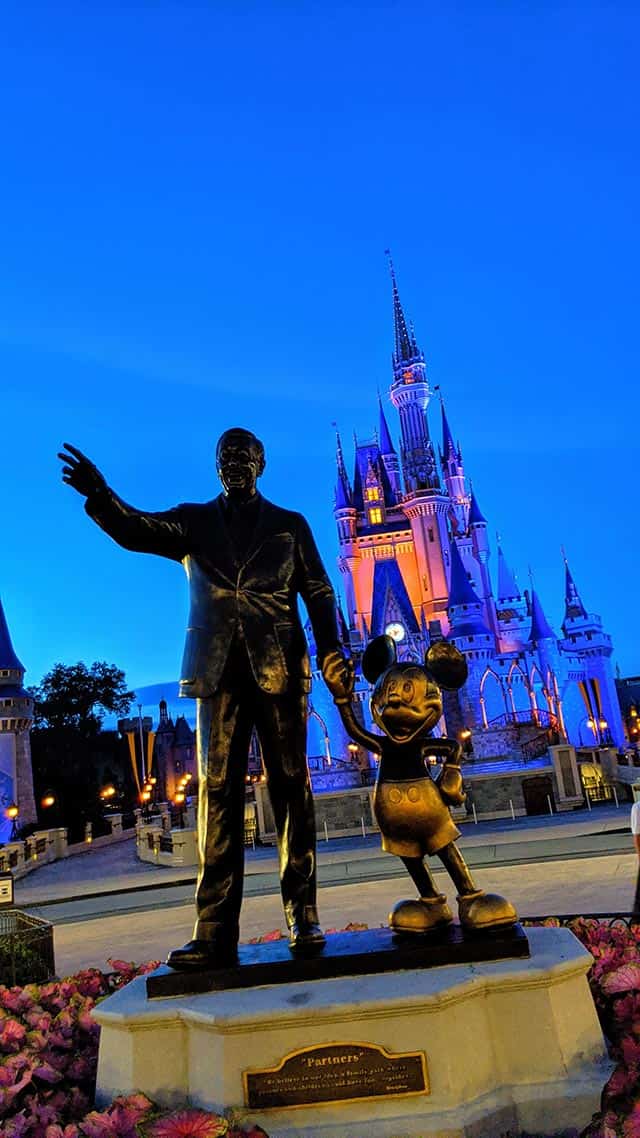 The Disney Super Bowl tradition first started after Super Bowl XXI on January 25, 1987. A Disney commercial starred New York Giant's quarterback Phil Simms.  After the winning game, Simms was asked, "Now that you've won the Super Bowl, what are you going to do?"
"I'm going to Disney World!"
Following this year's game, Walt Disney World aired their long-standing commercial of their "I'm Going to Disney World!" commercial, featuring star players and long-time teammates, Tom Brady and Rob Gronkowski.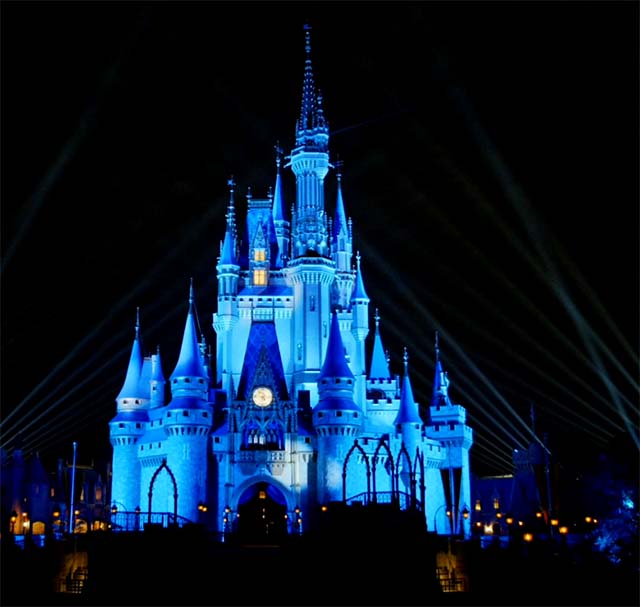 After the Super Bowl, Cinderella Castle was illuminated in the Buccaneers' colors, followed by blue projections in honor of healthcare workers, "as a beacon of celebration and hope throughout the night." Check out these gorgeous photos HERE.
Super Bowl Parade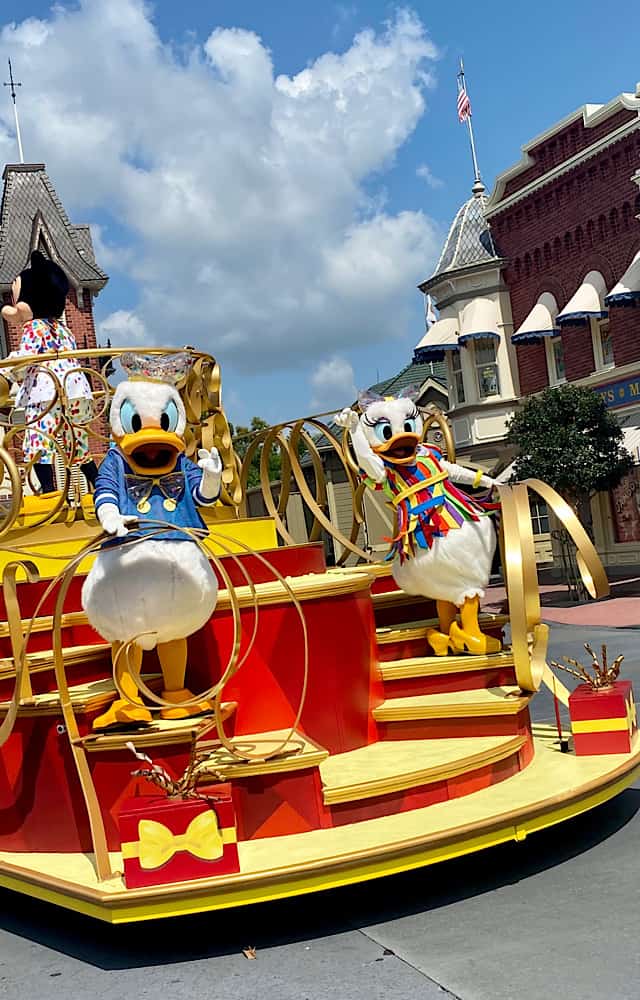 Last week, Walt Disney World shared, "Although Walt Disney World won't host the annual Super Bowl parade down Main Street U.S.A. at Magic Kingdom Park this year, Disney will continue the time-honored tradition of featuring the Super Bowl star player in the iconic "I'm Going to Disney World!" commercial on Sunday night."
Check out more about Walt Disney World's announcement HERE. Even though the Super Bowl Parade was cancelled, Main Street was crowded with Disney Guests hoping to catch a glimpse of Tom Brady and Rob Gronkowski.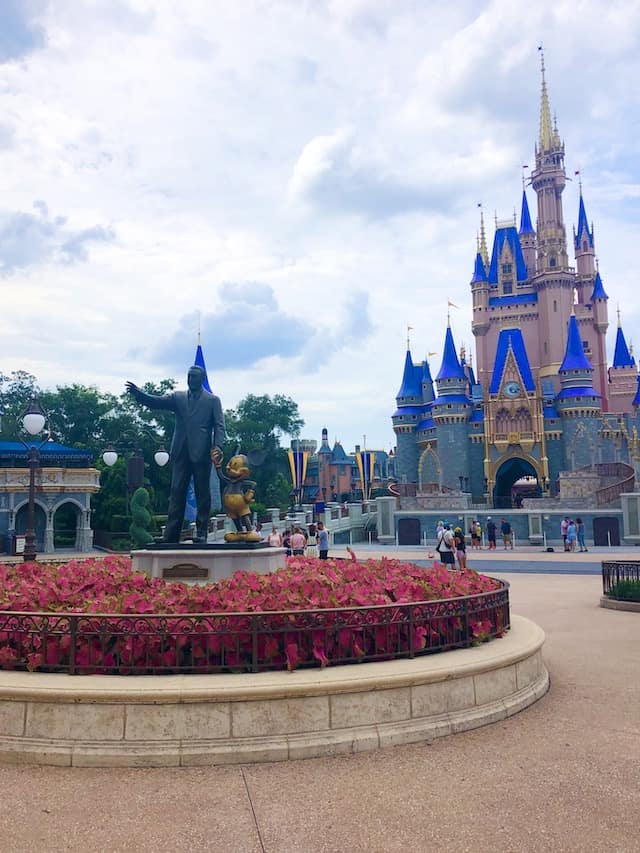 As Guests entered the Magic Kingdom they were informed: "Thank you for visiting the Magic Kingdom! As a reminder, there will not be a Super Bowl parade today. Please be sure to maintain physical distancing and enjoy other areas of the park. We hope you have a magical visit."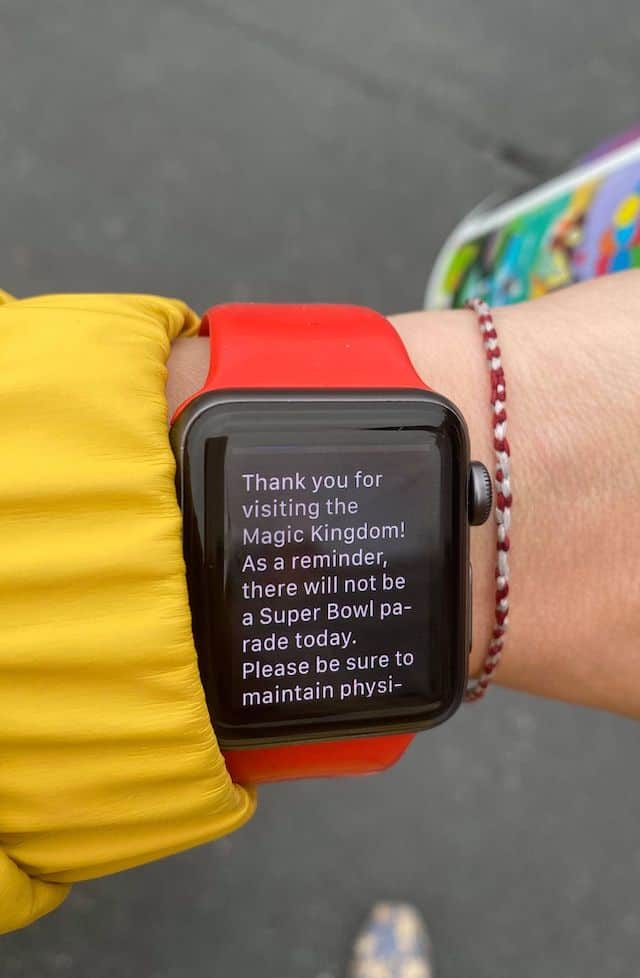 Even with the mobile notifications and the similar overhead notifications, many Guests lined around the Castle Hub with hopes that they may see some of the celebratory filming.
Super Bowl Champion Rob Gronkowski was filmed on top of a parade float backstage at the Magic Kingdom. This looked like such a fun celebration for Gronk, Mickey Mouse, and Minnie Mouse complete with confetti canons.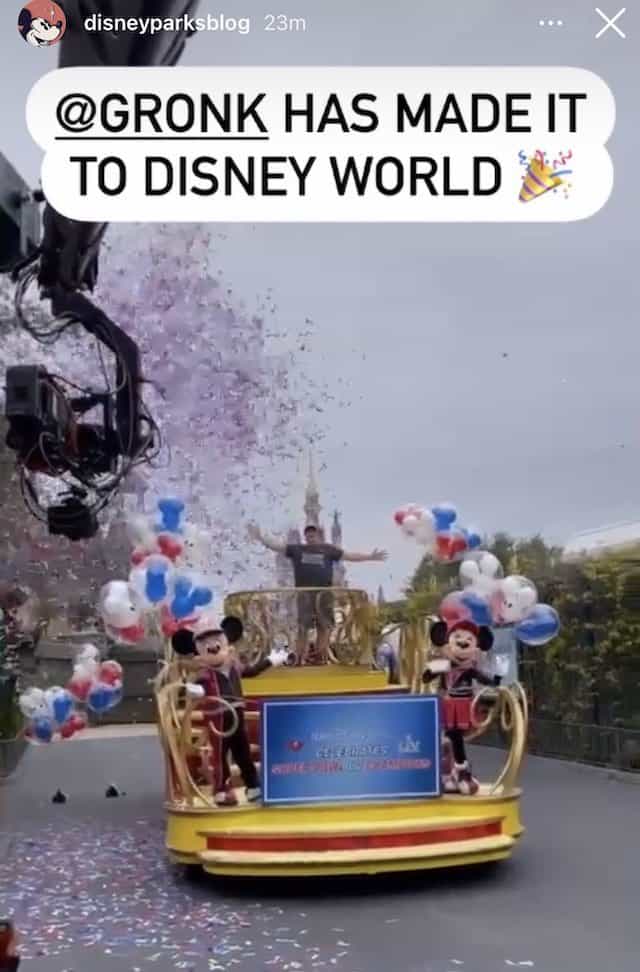 Unfortunately, we will simply enjoy this celebration socially distanced this year. Many Guests at the Magic Kingdom were left disappointed. We completely understand the need for health and safety procedures, but it was still a bit disappointing.
Guests visiting the Magic Kingdom were informed that there would not be a Super Bowl Parade, but many Guests still hoped to catch a glimpse of Super Bowl champs.
Gronk's Going to Hollywood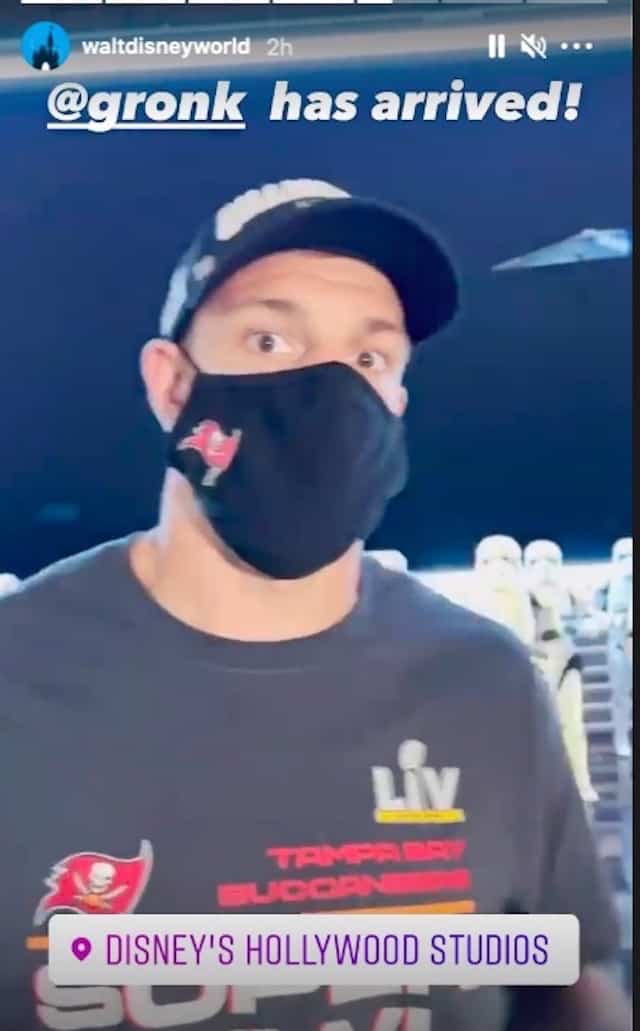 After Rob Gronkowski celebrated with Mickey Mouse at the Magic Kingdom, he was "Going to Hollywood!" He enjoyed the Rise of the Resistance. Disney fans are able to follow Gronk's journey through Walt Disney World by following the Walt Disney World Instagram account.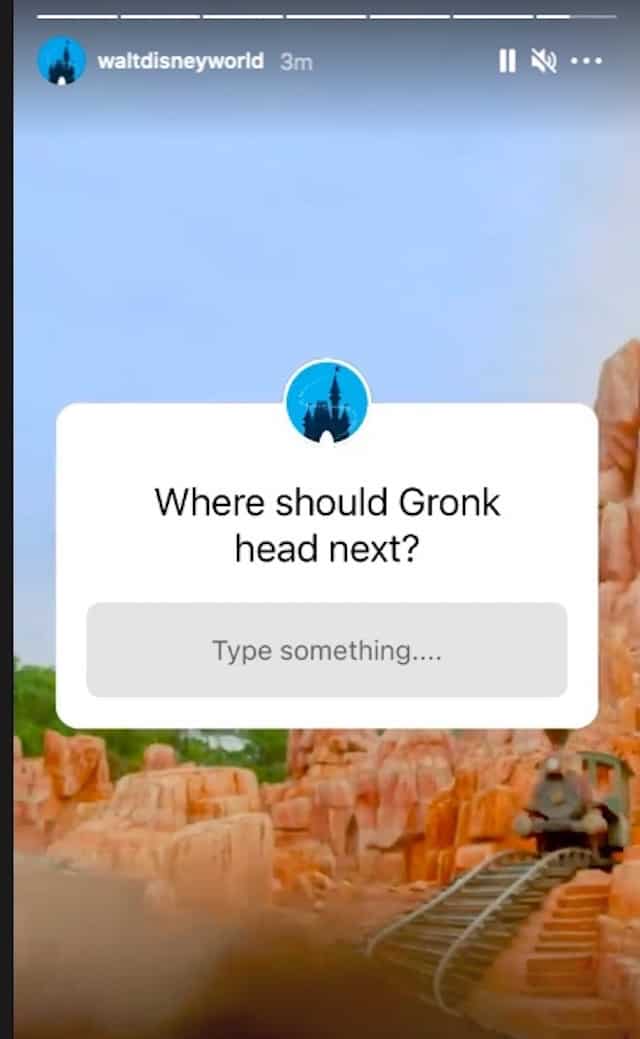 You can even share where you think Gronkowski should travel to next. Where do you think he should visit next? What do you think about the cancellation of the Super Bowl Parade this year? Share your thoughts with us on our Facebook Page.