A fun Hawaiian tradition has returned to Aulani, A Disney Resort and Spa. Read on to see what show has returned.
If you are lucky enough to be visiting Disney's Aulani Resort, there is no doubt that you will experience a tropical getaway in the warm sun and spectacular ocean views.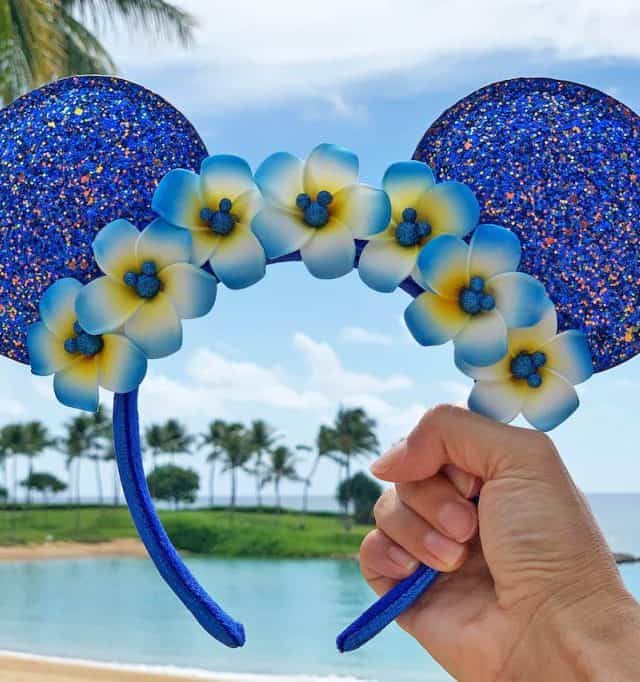 Characters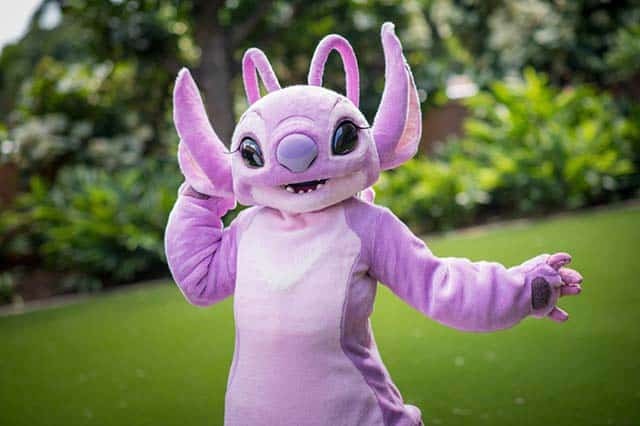 Disney's Aulani Resort not only offers a tropical getaway, but for those looking for some Disney magic, character meets are available too! A couple new Disney pals have joined Aulani's ohana, and you can read about them here and here.
One of the things people probably think about the most when they think of Hawaii is the traditional Hawaiian luau. If you want to learn more about this tradition and dance, take a look at Donna's post here. You can even do the luau from home!
KA WA'A, a Lu'au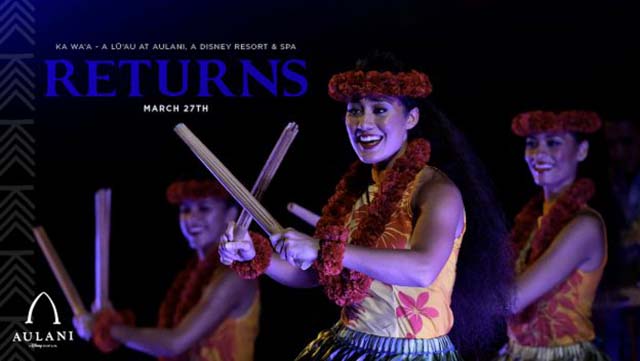 Guests visiting Disney's Aulani resort will be delighted to see that KA WA'A, a Lu'au is returning!
Reservations for this event are now available and starts back up on March 27th.
Set under the stars on the beautiful Hālāwai Lawn, KA WA'A Lu'au immerses guests in the live music, traditional dance and ancient stories of Hawai'i through Disney's signature entertainment.

– Courtesy Disney Parks Blog
Prior to the show, guests can participate in family activities from the comfort of their own table. Examples of activities are flower arrangements and poi pounding, which is how poi is created. Poi is a traditional dish from Hawaii and is just delicious!
Menu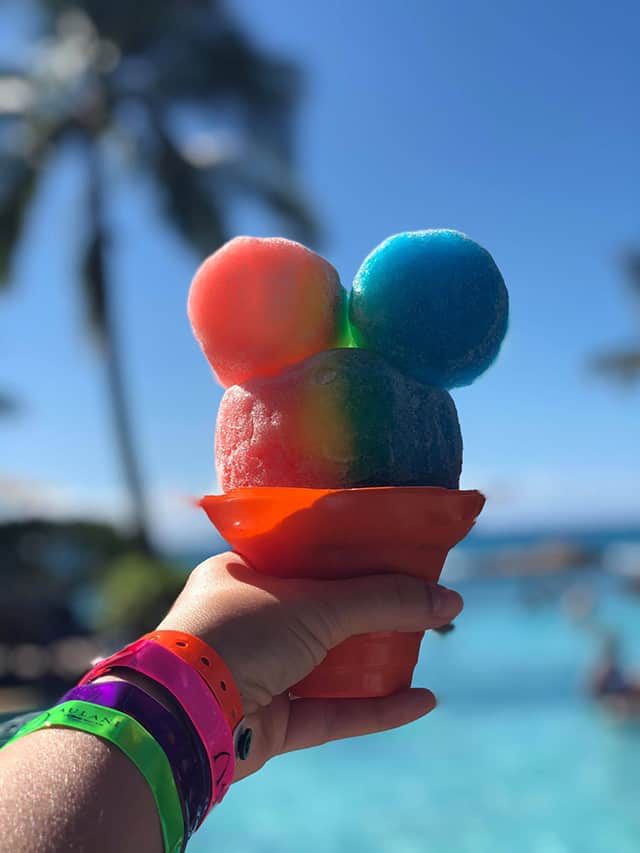 Luaus are not all about entertainment, but they also offer great food too! All guests will be treated to a three-course plated meal featuring fresh local produce, island fish and other Hawaiian favorites. Kid friendly options and dessert will also be available.
Experience an exhilarating and enchanting journey through Hawaiian history—and discover its deep cultural roots in canoe (waʻa) exploration, which brought the first ancient explorers to the shores of Ko Olina.
Reservations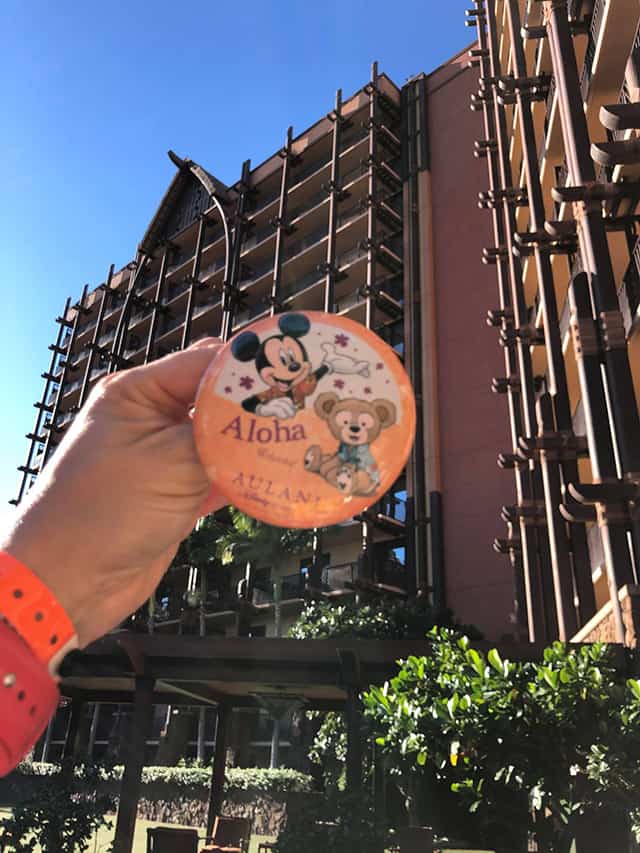 KA WA'A, a Lu'au will be available three nights a week at 5 p.m. (weather permitting). For reservations, guests can call: (844) 284-7644 or reserve them online here.
Safety measures and physical distancing will also be observed. Two seating packages are available:
Preferred Seating – $189 Adults/$114 Keiki (ages 3 through 9). There is no charge for keiki under 3.
General Seating – $160 Adults/$94 Keiki (ages 3 through 9). There is no charge for keiki under 3.
Prices include gratuities. Tax additional.
Do you have plans to visit Disney's Aulani Resort soon? Will you be attending KA WA'A, a Lu'au? Tell us about it in the comments below or on our Facebook page.
Maggie Baltz