LATEST VIDEOS
Subscribe to my Youtube!
Just Mousing Around - LIVE
LIVE - Just Mousing Around
LIVE - Just Mousing Around Tonight!
Walt Disney World is always looking for ways to improve the guest experience at their theme parks and resorts. Keep on reading to see just what they are thinking of next.
Intellectual Property (or "IP") is no stranger to the Walt Disney Company. As a matter of fact, there is a good chance you probably see "Disney IP" every day.
Guests see "Disney IP" at work every day when they are visiting the parks and probably don't even know it. All of that IP at work adds to the guest experience.
Possible Yeti Fix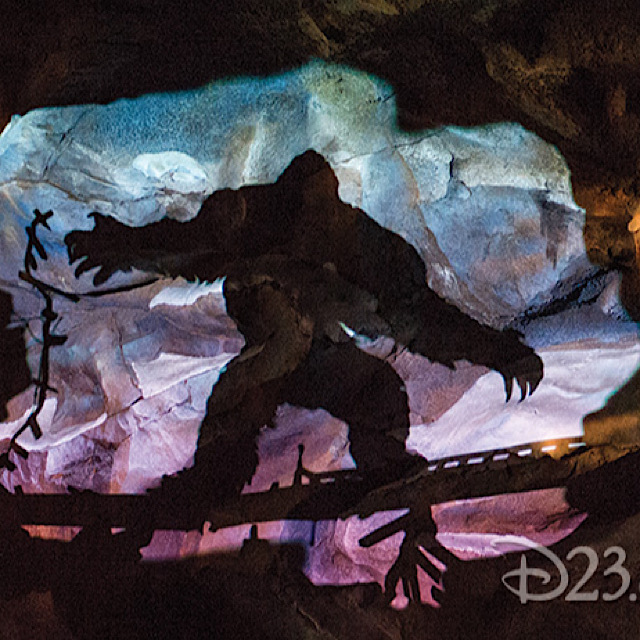 Susan wrote about a possible Yeti fix for the Expedition Everest ride at Disney's Animal Kingdom. It has been broken for the past twelve years!
While the patent doesn't specifically mention the Yeti animatronic, the patent mentions computational vibration suppressions. It's quite possible that this technology can lead to fixing animatronics, like the Yeti and other animatronic figures at Walt Disney World.
Water Park Rides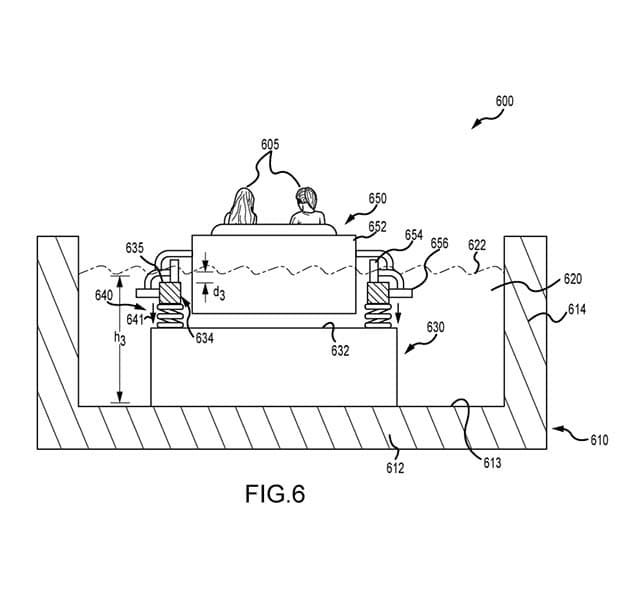 There are several water park rides at Walt Disney World that include popular attractions such as Splash Mountain, Frozen Ever After and Pirates of the Caribbean.
Each of these attractions consist of a water ride vehicle running on a track that eventually drops or drops down into a chute.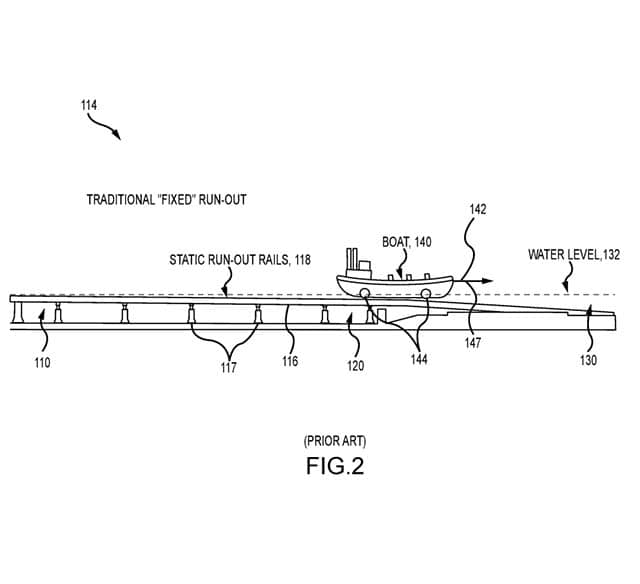 A new patent application that has been filed could indicate an improvement in water park rides at Walt Disney World. This improvement would hopefully lead to greater guest capacity, more efficiency and thus, shorter lines for guests.
"Significantly, the new water ride is adapted to adjust or set a variable height of the rails in the run-out chute or pool to adjust the depth of water providing water drag on a vehicle traveling through the run-out section based on the vehicle weight. A braking force is applied by the water that is proportional to vehicle weight, and the water ride may be thought of as slowing vehicles with a range of weights at about the same deceleration rate."

Patent Abstract of U.S. Patent Publication No. 20210046390 published on 2/18/21
What does this mean?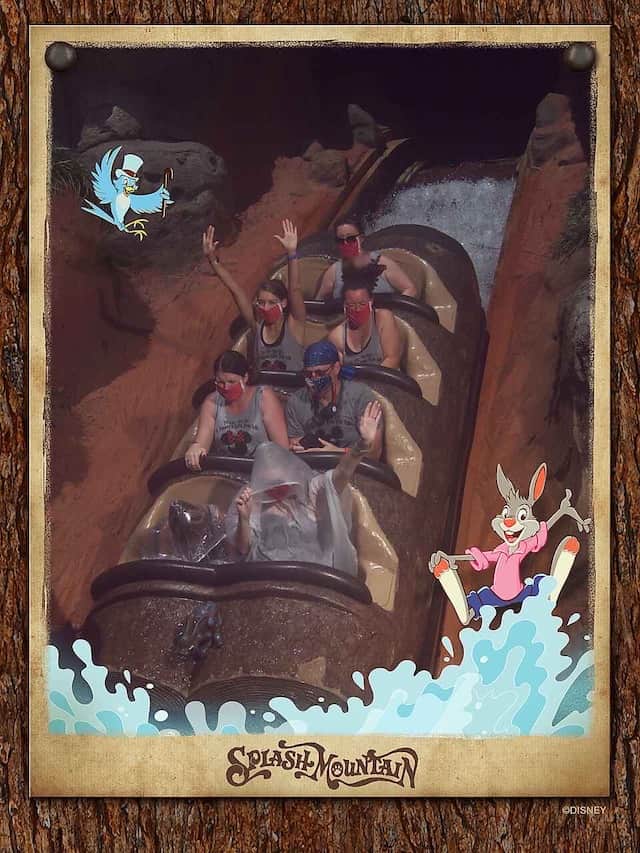 This patent application is related to the braking system for water park rides. Think of Splash Mountain. After the boat goes down that final drop, the track needs to be long enough to slow down the boat, and not just one boat is ever dropped down. It's continuous, so the track needs to be long enough to have room for each individual boat.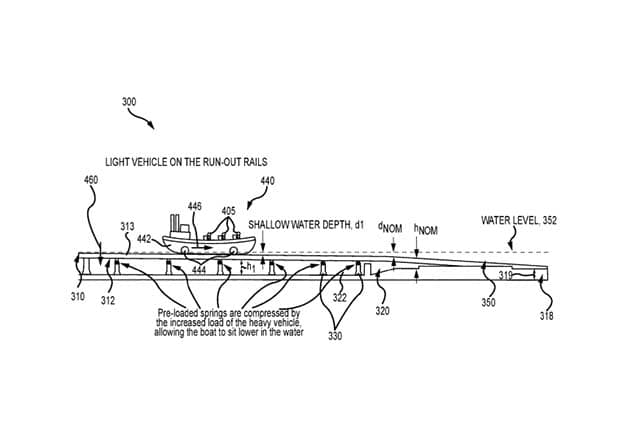 Because of social distancing, boats these days can either be a full boat or only have four people in them.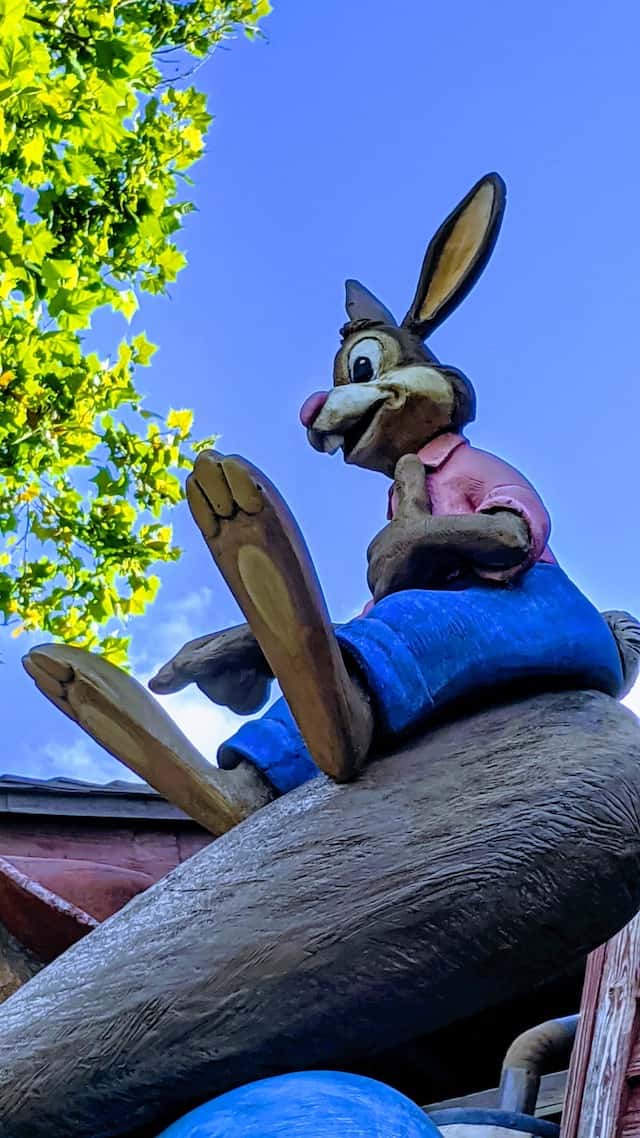 The patent application goes on to state, "Hence, for a water ride, a boat or vehicle loaded with passengers (e.g., 1-to-many) will sit lower in the water than a boat with no passengers (or at least with less weight) so that it will have a larger draft than the lighter boat."
This invention is significant because the track responds to the weight of each boat. This technology will definitely help with ride efficiency, and result in shorter queue lines.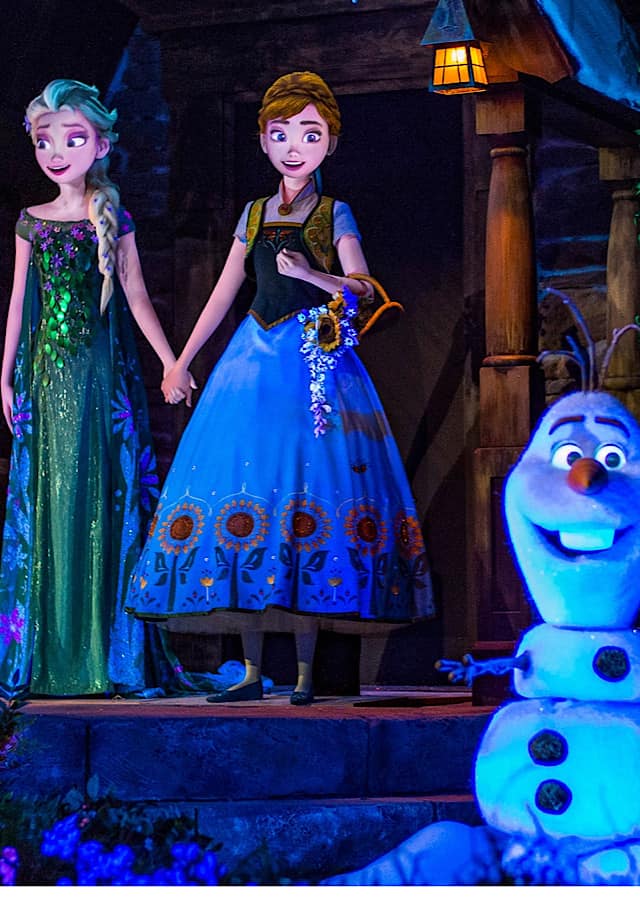 With rides like Splash Mountain that are consistently pretty long, this is pretty exciting. Maybe we will see this after the attraction's upcoming refurbishment?
What do you think of this new patent application? Do you think it would make rides more efficient? Tell us about it in the comments below or on our Facebook page.
Source: U.S. Patent and Trademark Office (USPTO); U.S. Patent Publication No. 20210046390
Maggie Baltz
Are you planning a vacation? Reach out to our trusted travel agency sponsor Authorized Disney Vacation Planner
Mouse Class Travel
!