One Walt Disney World attraction will be loading Guests at full capacity without the use of plexiglass dividers. Find out which attraction and what health and safety protocols are still in place.
Guest Experience Amid Pandemic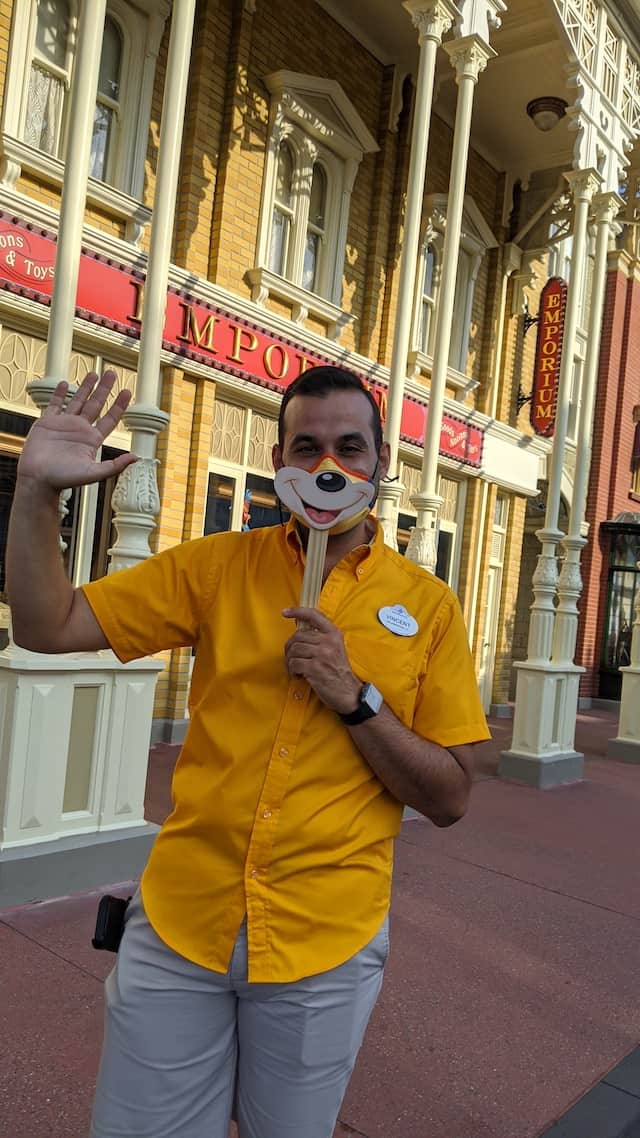 Disney Guests have experienced reimagined magic with the reopening of Walt Disney World. In many ways we love this new magical experience at Walt Disney World. We still feel that in many ways Walt Disney World is still "the most magical place on earth."
As additional Guests return to the magic, Walt Disney World has reimagined health and safety protocols to allow for more Guests to enjoy attractions. Many attractions in all 4 Disney World Theme Parks have seen the addition of plexiglass dividers to select attractions.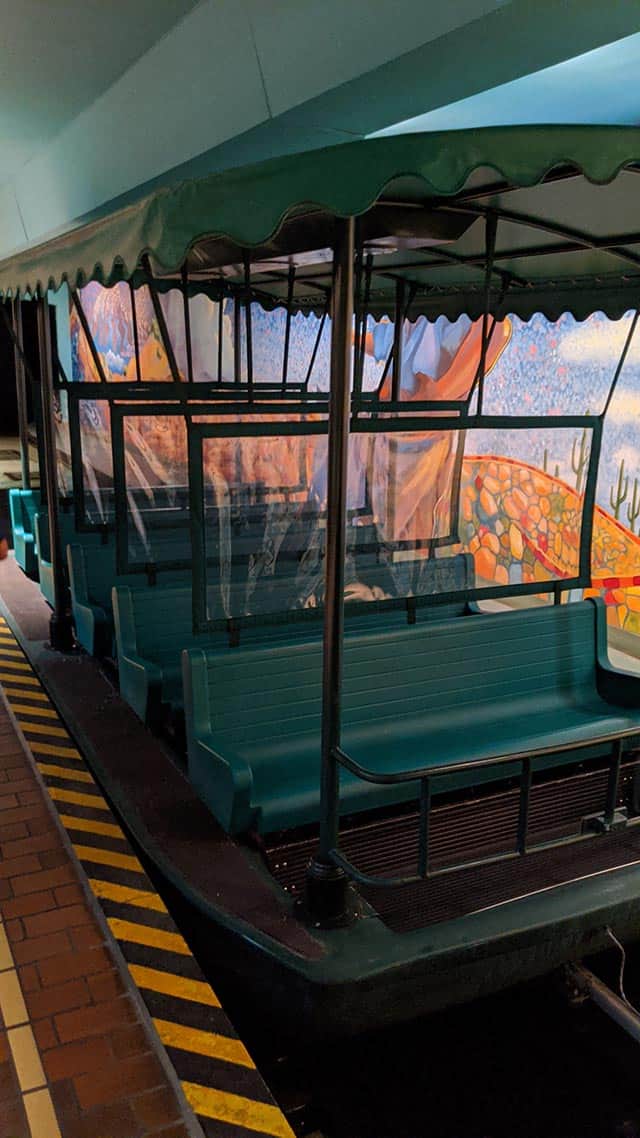 These plexiglass dividers allow more Guests to be loaded in each ride vehicle while also providing protection. This makes sense in theory, but in magic it falls short. Check out how these plexiglass dividers affect the Walt Disney World experience HERE.
With the reopening of Walt Disney World, many of the high touch interactive surfaces are no longer operational. This largely affected the waiting queue for EPCOT's Test Track.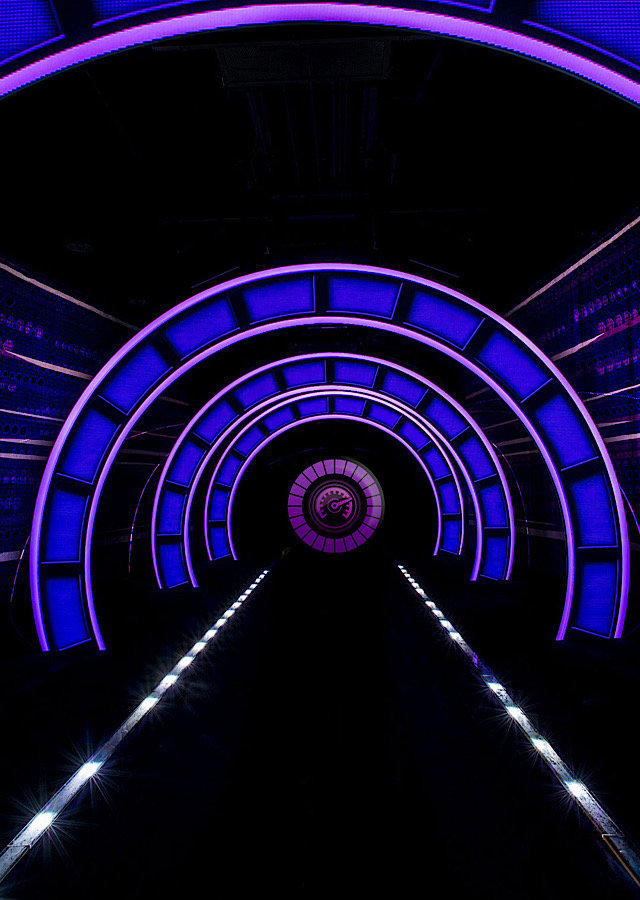 Previously, Guests could design their own ride vehicle. This was my son's favorite aspect of this attraction. At this time this interactive element remains closed and the overall experience is a little confusing when references are still made to the car model that Guests designed.
EPCOT Attraction At Full Capacity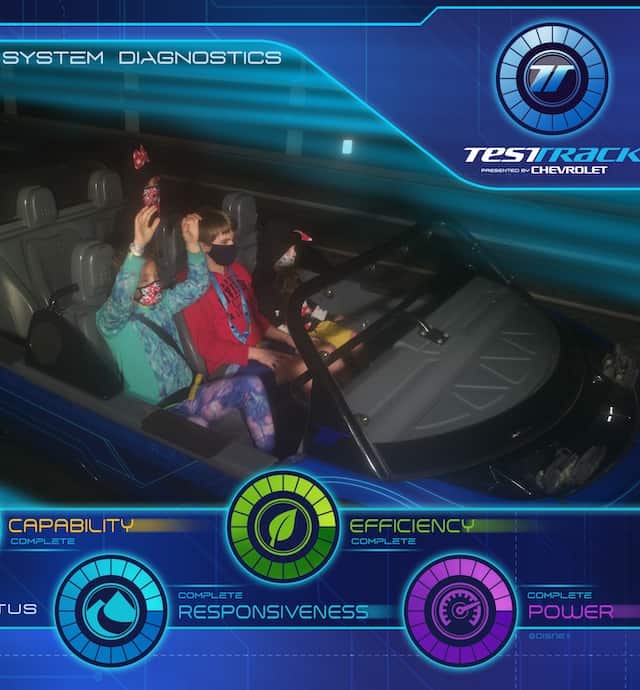 Now, Guests visiting EPCOT will enjoy a fan favorite attraction even quicker. Previously, Test Track would simply allow one family in a ride vehicle. Undoubtedly, this led to a bit of a delay in loading cars.
Test Track ride vehicles can hold up to 6 Guests.
Members of the same touring group may be loaded in the front row while a different touring group may be loaded in the back row.
Guests that were not traveling together will still not be loaded on the same row.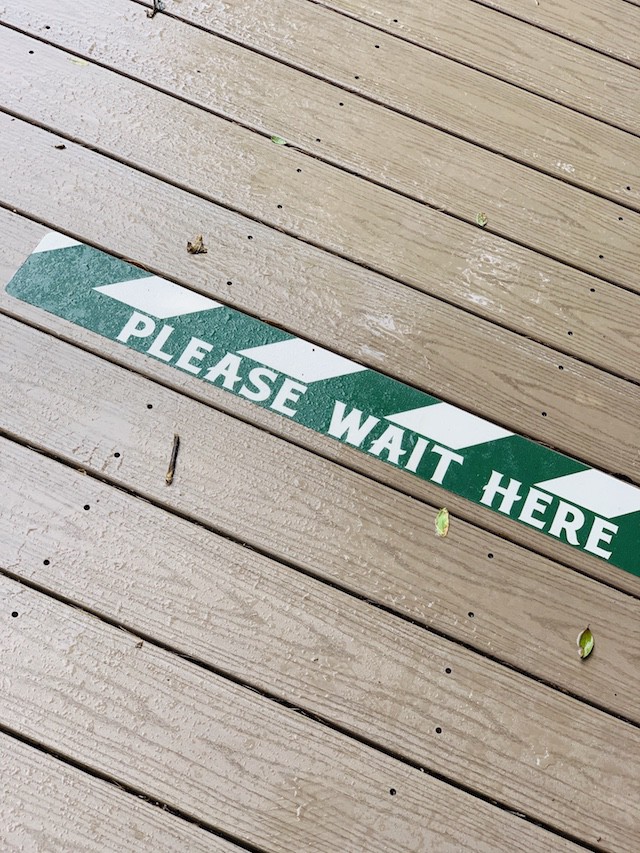 We were delighted but also a bit surprised that the use of plexiglass dividers have not been installed. We speculate that this may be due to the higher back style of the ride vehicle's seats such as on Expedition Everest. This will allow additional Guests to enjoy this great attraction without affecting Guests overall experience.
Test Track is now loading both front and back rows of ride vehicles for separate touring groups without the use of plexiglass dividers.
The social distancing markers and plexiglass dividers that were installed throughout the attraction queue are still in place.
What do you think of Test Track now operating at a fuller capacity? What are your thoughts of the use of plexiglass dividers? Share your thoughts with us on our Facebook Page.