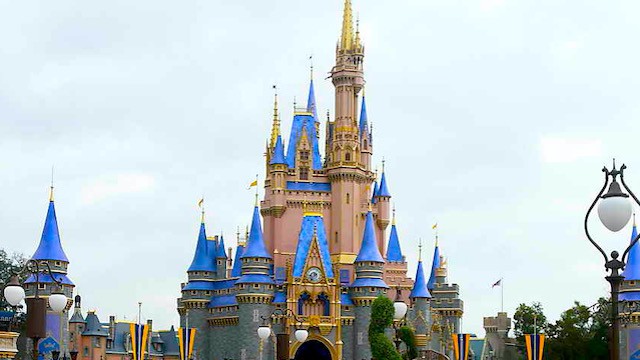 Guests visiting the Magic Kingdom today will notice that part of the stage area of Cinderella Castle has been blocked off. Read on for details about this possible refurbishment and how this will affect your visit.
Cinderella Castle Makeover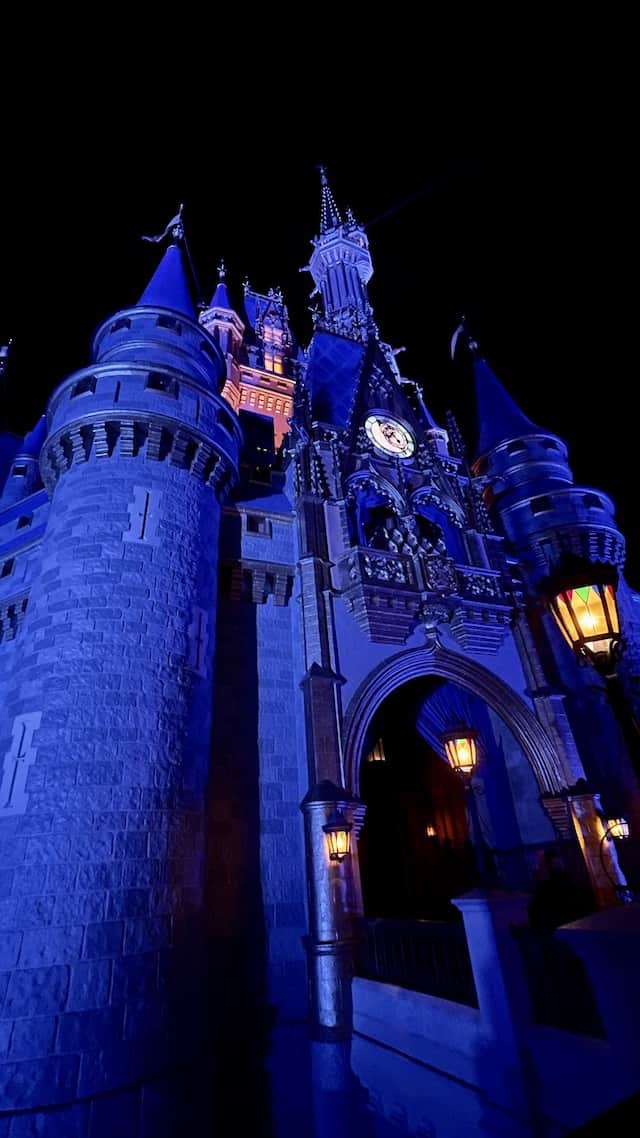 Last year, Disney gave Cinderella Castle a very regal makeover to prepare for 50th anniversary celebrations. They added more royal blues, gold, and blush pink to replace the gray tones that once covered it. While many have mixed feelings about this refurbishment, we are grateful the work was done during the closure!
Back in December, we shared that the iconic castle may undergo another refurbishment! A permit was filed to begin "General Construction" on Cinderella Castle. The contractor for this project is Icarus Exhibits Inc. Icarus Exhibits has a long history with Walt Disney World.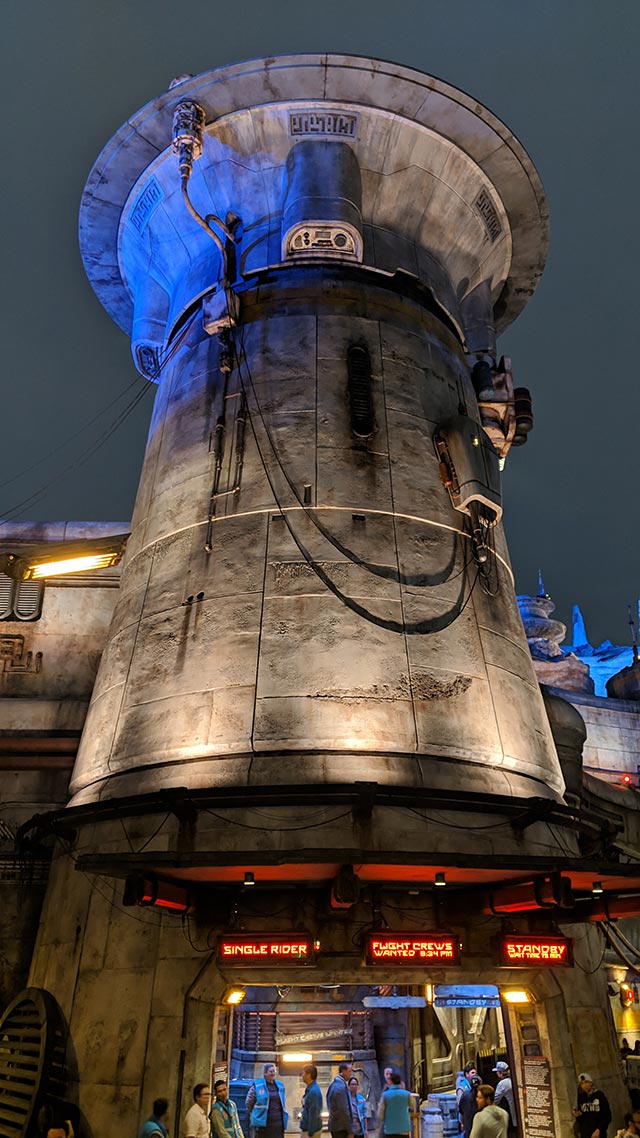 They have completed construction in Hollywood Studios with Star Wars: Galaxy's Edge. Currently they are also working in EPCOT for Guardians of the Galaxy: Cosmic Rewind.
While the permit did not say exactly how the castle would be refurbished, it appears work is already beginning in that area.
Castle Stage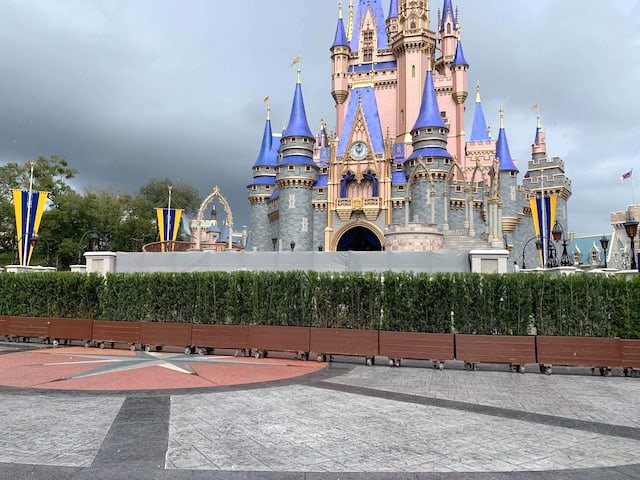 Just this morning, February 15, scrim covers the castle stage area. Additionally, greenery has been placed in front of the scrim. This greenery looks oddly familiar – perhaps they are using the same shrubs from the France Pavilion expansion?
Looking straight ahead at the castle, you can see the gray backdrop behind the shrubs. At least it is partly covered so it's not as much of an eye sore.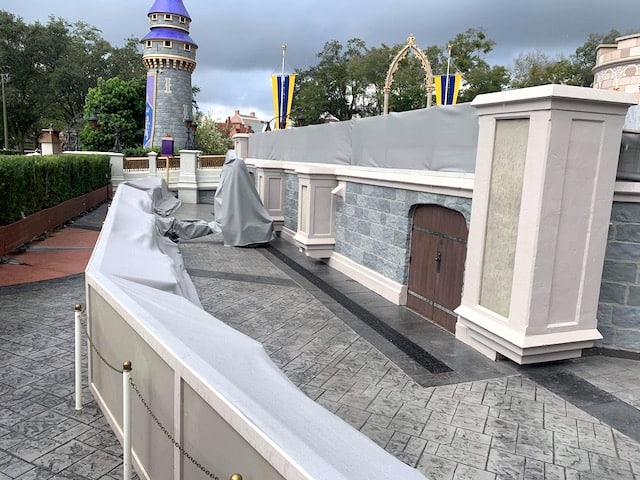 As you walk up the ramp on either side of the stage, you can see the area a bit better. There are gray coverings on various parts of the stage including railings. Additionally, you can see orange markings on the ground and other areas.
How will this affect your day at Magic Kingdom?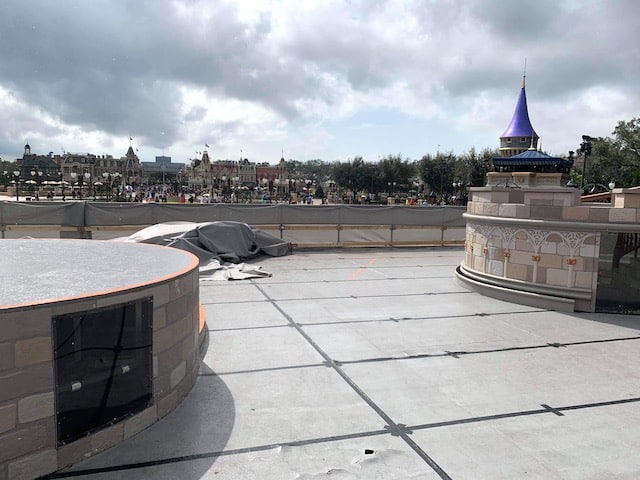 I imagine Disney is continuing work in the area to prepare for the 50th anniversary later this year. Maybe they are repainting parts of the stage or adding a few things.
It will certainly add a bit more "clutter" to your castle photos. I think the shrubbery hides the work a little, but everything will still be visible in your photos.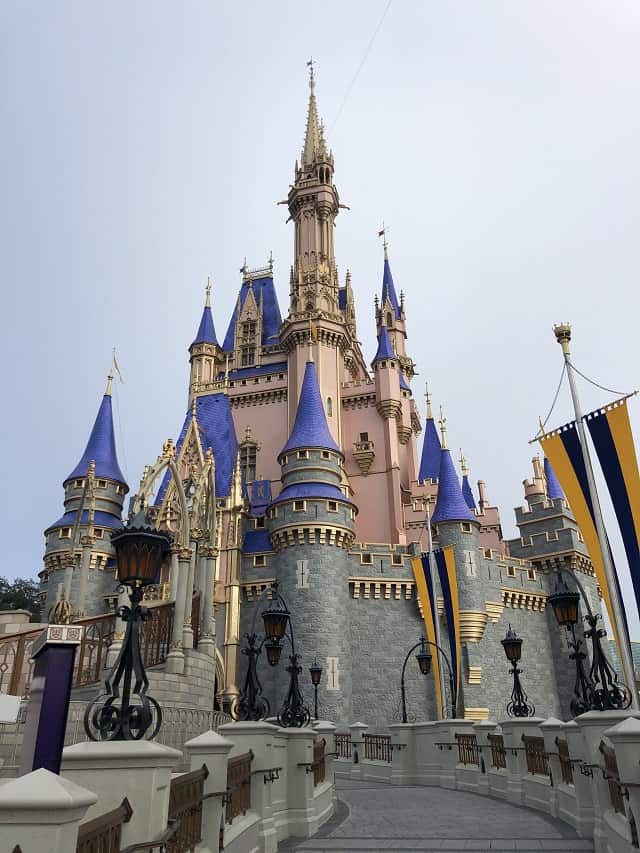 There's no telling how long it will be like this or if there will be even more backdrops, shrubbery, or even cranes for this possible refurbishment.
While we don't know what exactly is going on, be sure to follow along with us as we update! You can subscribe to the blog so our posts go straight to your emails! More details can be found HERE.