Disney World has now reached park pass capacity. What does that mean for Guests visiting during a "sold out" day?
Park Passes and Capacity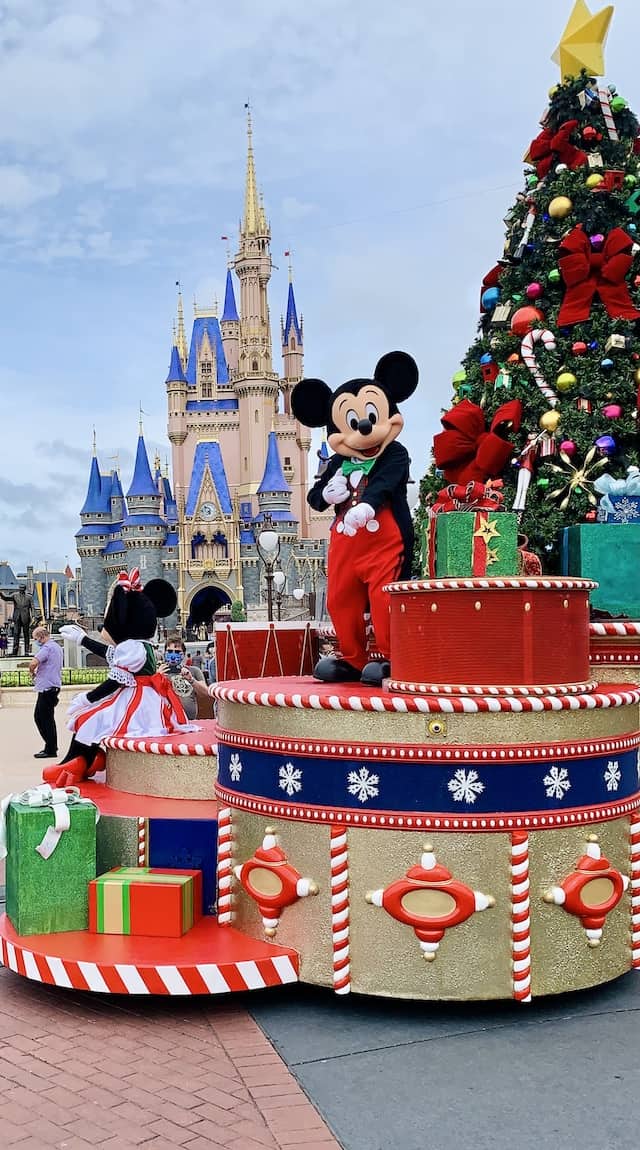 To help control the number of Guests entering the parks each day, Disney implemented the park pass system. This system forces Guests to choose which park they want to visit on each day of their vacation. The process for obtaining a park pass is fairly simple. You can read our complete guide HERE.
While Disney remained quiet in the beginning regarding regarding how many
Guests could be in the park at one time, Bob Chapek revealed capacity was 25%. Not long after, the capacity was raised to 35%. With Guests feeling more comfortable traveling and a busy holiday season, those numbers are maxed out for today, December 5.
All 4 Theme Parks are at capacity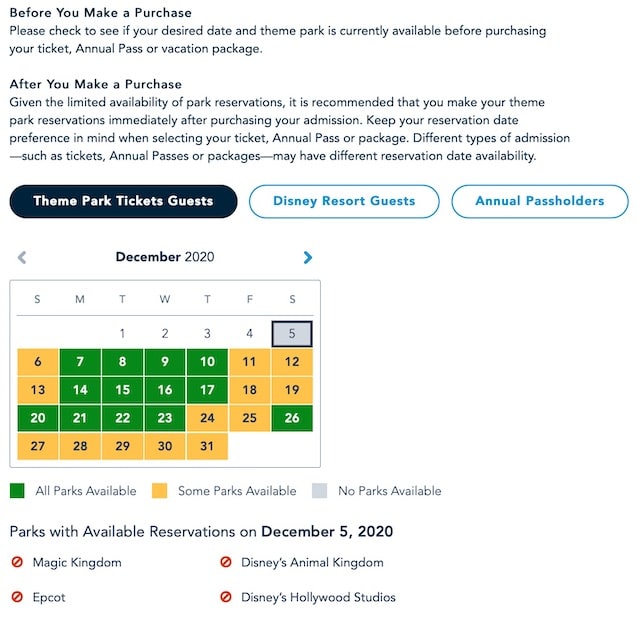 Take a look at these screenshots from today, Saturday, December 5. It shows that all 4 theme parks are unavailable for new park reservations in all three categories. The three categories of park passes are Theme Park Ticket Guests, Disney Resort Guests, and Annual Passholders.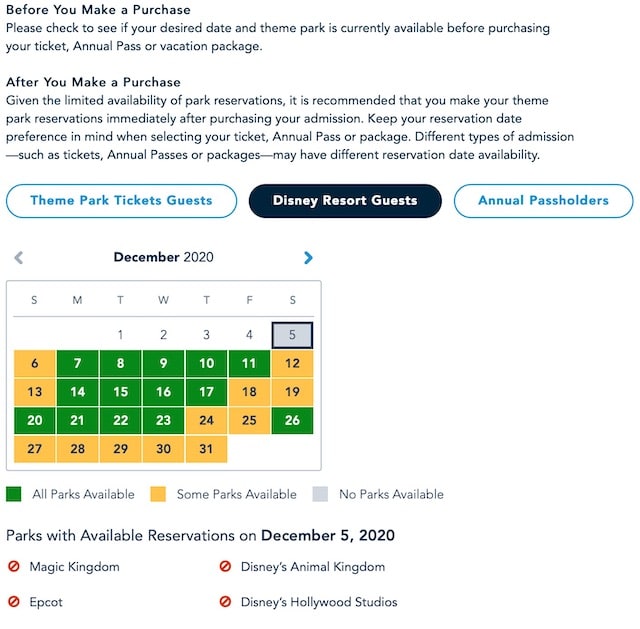 Annual Passholders are typical the first category to become unavailable, but it's not uncommon for Disney to shift availability to accommodate more passholders. For today, however, no Guests will be able to snag park passes unless other Guests cancel them. As you can also see in the photo below, Annual Passholders also cannot make new reservations on December 6, 12, and 13.
What does this mean for Guests visiting?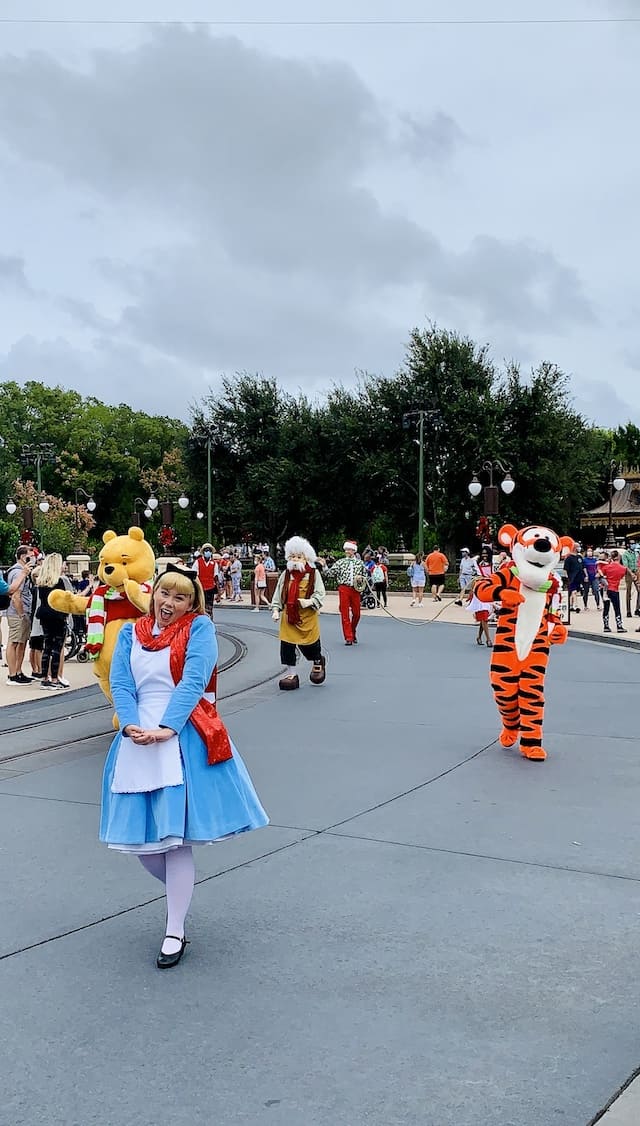 With the parks closing sooner in the day, this leaves many locals unable to visit during the weekdays after work. Now, it appears as if they are visiting during the weekends. This, combined with the already busy season at Disney World, means there are a lot more people visiting on Saturdays and Sundays this month.
With the FastPass+ system temporarily suspended, queue lines could become rather long and wait times could spike. Be sure to use touring plans from Character Locator to help you plan your day! Kenny created and tested the "2020 plans" to help navigate the parks without FasPasses, characters, and pardes/fireworks.
Are you at any of the Disney World theme parks today? Share your live reports from the parks with us on Facebook or in our KtP Crew!