We've just received word from Disney on the fate of Disney's Boardwalk Resort Keister Coaster. Check out all the details here.
When Disney reopened, I stayed at Disney's Boardwalk Resort. I instantly fell in love with the quirky vibe. Also, one of the aspects that drew me to this resort was it isn't overly filled with Disney characters and theming.
Boardwalk Resort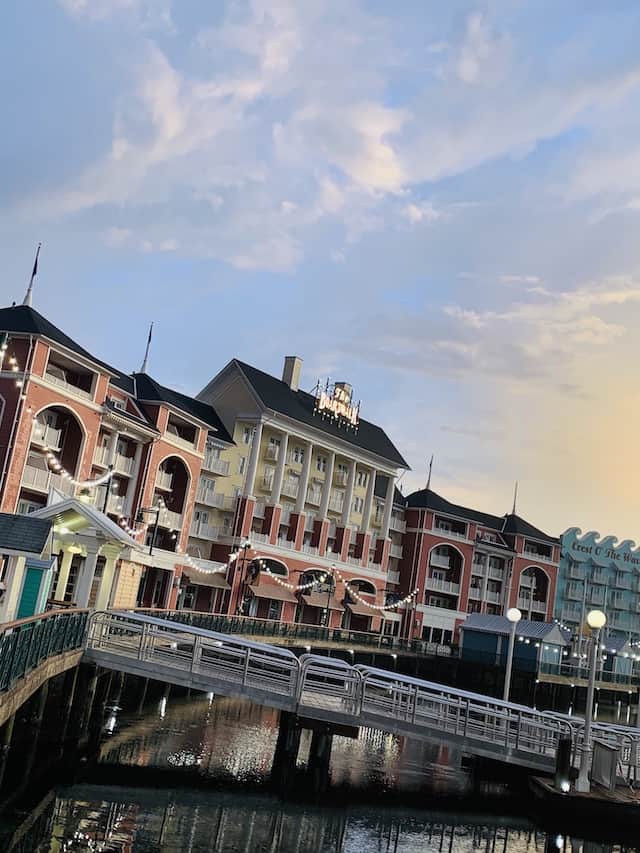 Described as a resort that evokes turn-of-the-century boardwalks in coastal cities such as Coney Island and Atlantic City, the Boardwalk Resort has unique theming that sets it apart from the rest. Also, every detail was planned out from the nanny chairs to somewhat creepy clown pool.
After staying there reopening week in July, we created a Complete Guide to the Boardwalk Resort. Although we fell in love with the resort, it also felt somewhat like a ghost town. As of now only the Villas are open.
Open Shops and Dining Locations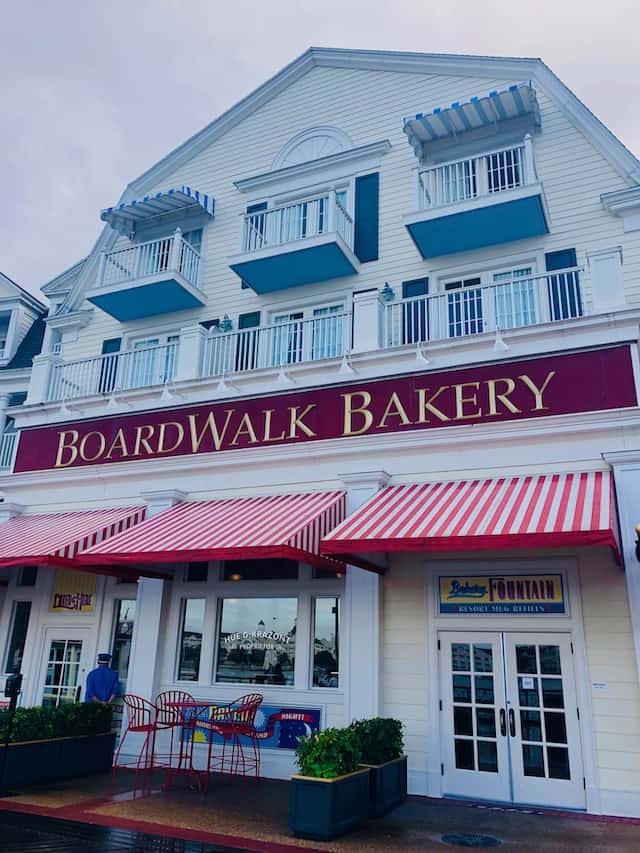 The Boardwalk Bakery and pizza window are the only quick service restaurants currently open. Also, if you're set out for shopping or limited groceries, go the the Screen Door General Store.
The Abracadabar is a full lounge connected to Trattoria al Forno. Guests should check it out whether they drink or not. The theming is set as a magician's stage show, and is done quite well.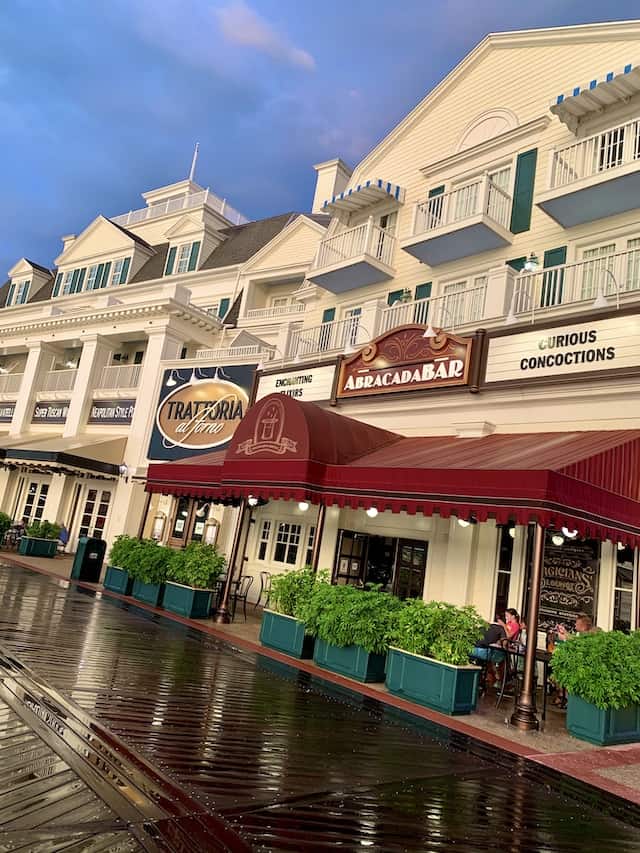 Trattoria al Forno is a table service restaurant located on the boardwalk. We love the consistently wonderful food and atmosphere here. Read our dining review HERE. Also, Leaping Horse Libations remains open poolside.
Pool Refurbishment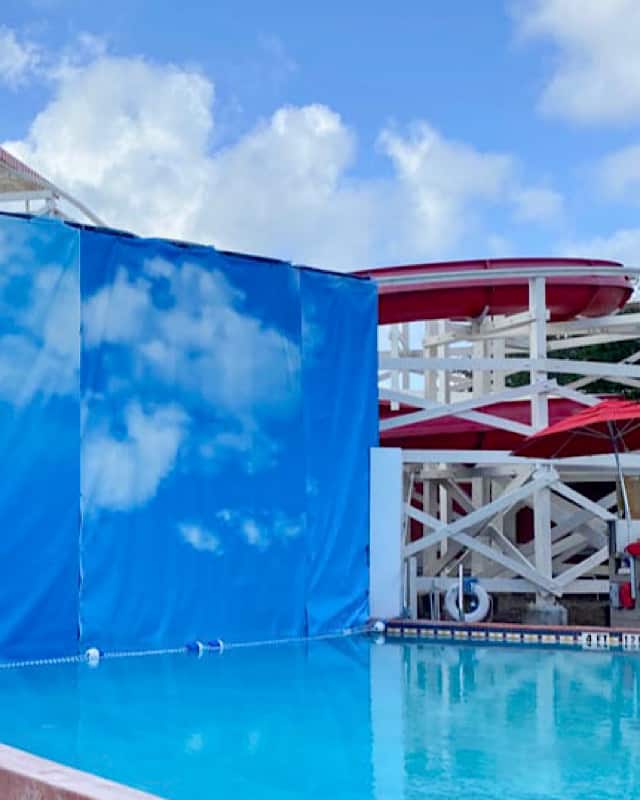 Are you like me and love to experience the theming at each Disney resort? The most-talked about slide in all of Disney World closed for refurbishment in September.
Also, the Luna Park Pool remains open. Construction on the Keister Coaster was originally scheduled to end at the beginning of November. However, on my trip Halloween weekend, the slide remained covered.
Refurbishment Extended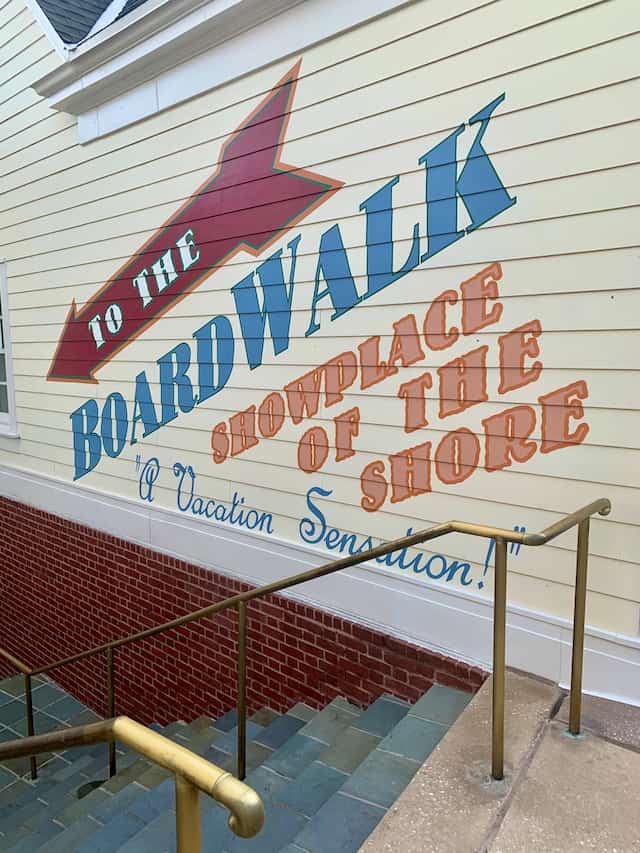 Guests either love it or are totally creeped out by it, but the Luna Park Pool is home to the infamous creepy clown slide! Monica and I stayed at the Boardwalk Villas in July for the reopening of Disney World, and we both immediately fell in love with the resort and pool. Unfortunately, we shared news of the refurbishment extended.
Disney shared the following information on the extended refurbishment:
LUNA PARK POOL AT DISNEY'S BOARDWALK RESORT MAY LOOK A LITTLE FUNNY AS WORK TAKES PLACE ON THE KEISTER COASTER WATERSLIDE. WE EXPECT THE WATERSLIDE TO BE AVAILABLE AGAIN BEFORE THE END OF 2020—THOUGH DATES ARE SUBJECT TO CHANGE.
Luna Pool Retheming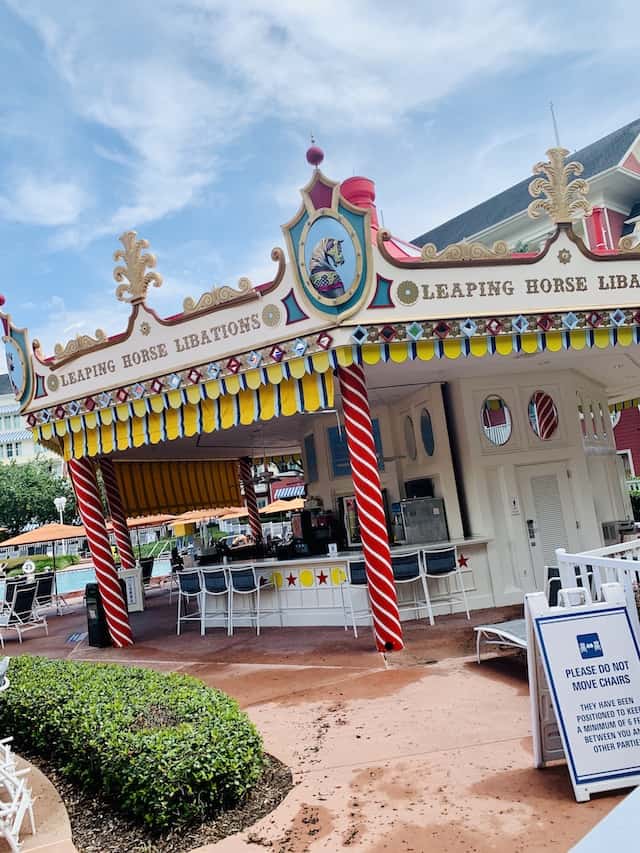 After announcing the extended refurbishment, rumors and pictures swirled around the internet of the infamous clown being chopped up as it as was removed. Mr. Spaghettios, as I affectionately call it, appeared to be gone forever.
However, I took this as what it was, just a rumor. One of reasons I'm endeared to Mr. Spaghettios is that a fellow writer, Monica and I met there for the first time in person. We shared precious memories together, and creeped out our other writer friends with creepy clown photos.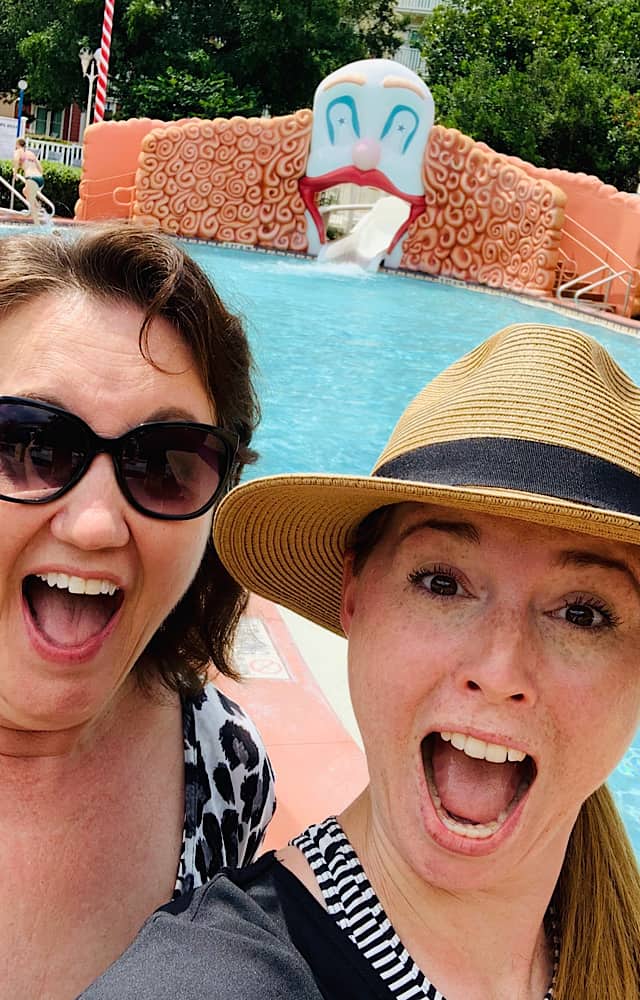 To my dismay, Disney has released the following statement concerning the Keister Coaster slide:
We look forward to Mickey and his pals clowning around at Luna Park Pool. Guests will enjoy the same great ride down Keister Coaster slide with a brand-new look.
While I totally get that some people do not care for the previous clown, it will be sorely missed by a few faithful followers.
What are your thoughts on the Keister Coaster and clown slide being replaced by Mickey and pals? If you've ridden down the slide, please post pictures along with your thoughts on the KtP Facebook page and share on our Crew group.