Gather round Hocus Pocus fans! I have some exciting news! Today is October 1st, and what better way to kick of the month of Halloween with a spooktacular new Hocus Pocus ColourPop collection!
Can you feel the chill in the air? Smell the smoky campfires in the distance? See the leaves start to burst into color? Well that can only mean one thing, Fall is officially here!
If you are a true die-hard Hocus Pocus fan, you have most likely already watched your first of many viewings of Hocus Pocus on Disney+. It is a tradition for many to watch this fan-favorite movie as soon at the season begins.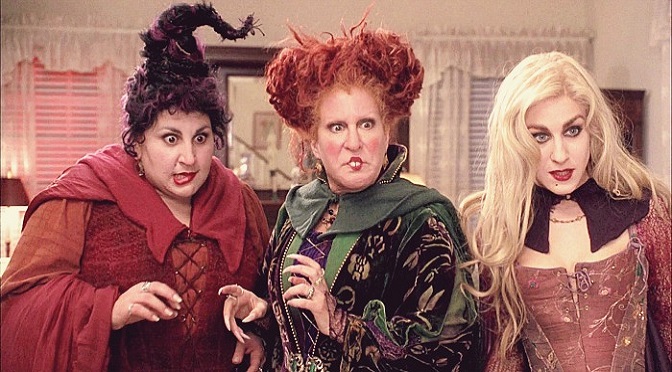 As kids, my brother and I loved Hocus Pocus. Watching it on the Disney Channel was a fall tradition, and we often would watch it numerous times. It's a great movie, that has gathered quite the following for over 27 years.
Hocus Pocus Fun This Season!
We recently reported that a Hocus Pocus virtual reunion would be taking place on October 30th. Be sure to check out all the information you need to attend HERE!
There's even been talks of a movie sequel in the works!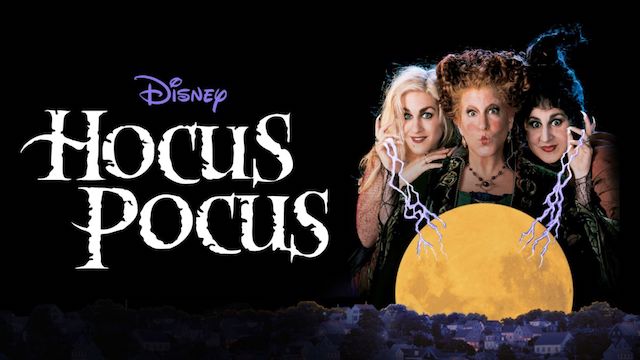 I am excited to announce that Hocus Pocus fans have another reason to celebrate this season! ColourPop Cosmetics has partnered with Disney to launch a brand new Hocus Pocus makeup collection!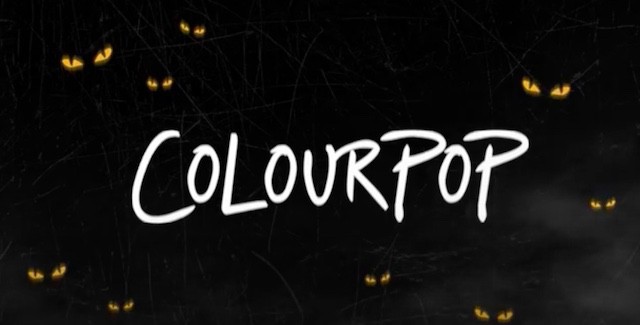 Hocus Pocus Collection
Originally, the collection was supposed to launch yesterday, September 29th, but due to technical difficulties, ColourPop has delayed the release until Today, October 1st, at 10am PST!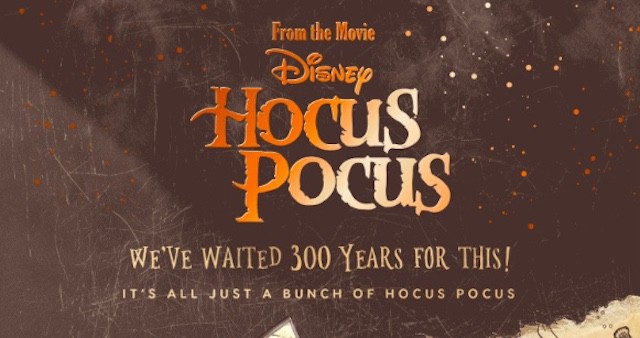 Without further ado, let's take a look at what is in this collection!
Faux Mink Falsies Lashes – $9
It's not common to see false eyelashes included as part of a ColourPop collection, especially the Disney ones.
If you are a fan of wearing false eyelashes, or maybe want something extra to punch up your Halloween costume this year, these are perfect!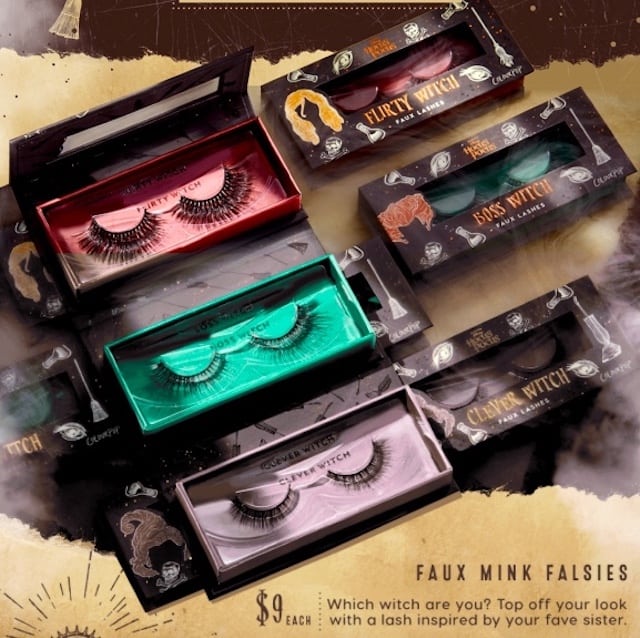 There are three sets of lashes to choose from and each one is modeled after a specific Sanderson Sister.
Flirty Witch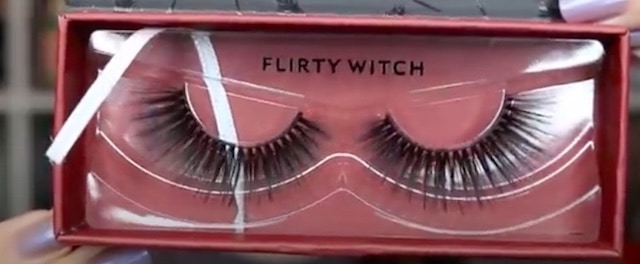 Flirty Witch is the fullest and most dramatic of the three lashes and is designed after Sarah Sanderson.
Boss Witch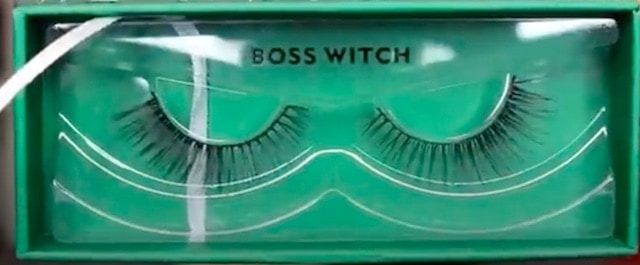 Boss Witch is the set designed after Winifred Sanderson and lands in the middle of the three lash sets in terms of fullness.
Clever Witch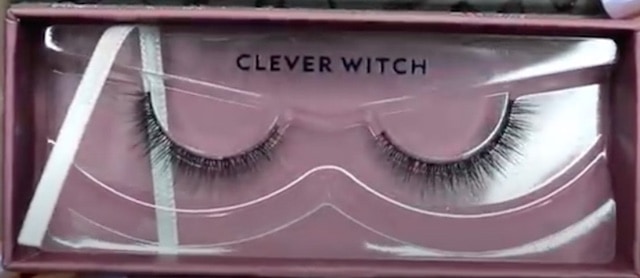 Finally, the lightest and thinnest set is called Clever Witch, and is modeled after Mary Sanderson. These are my favorite and could be used for various cosplay costumes.
Gliterally Obsessed Gel Glitter -$9
Over the past few Disney collections, we have seen a few glitter gels pop up. They seem to be quite popular among ColourPop fans.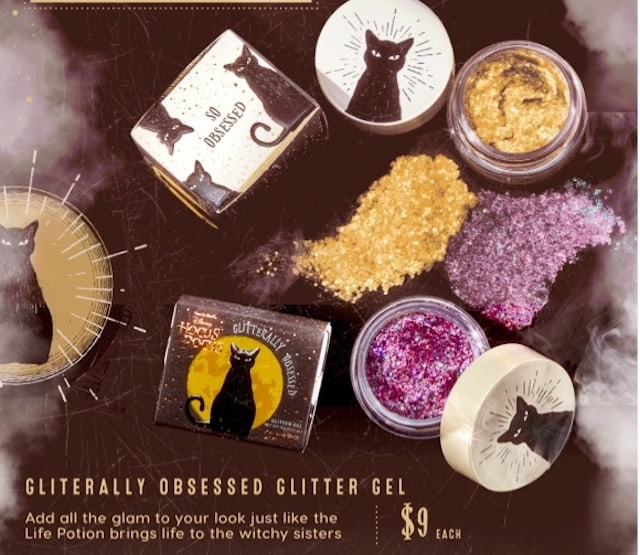 I love that they put Thackery Binx on the lids of these glitter gel jars! He's my favorite character in the movie, and it's nice to see them pay homage to the adorable cat.
Another Glorious Morning
"Oh Look, another glorious morning, makes me sick!"
Who doesn't remember that iconic catchphrase? This golden glitter gel is the perfect finishing touch for any Hocus Pocus look.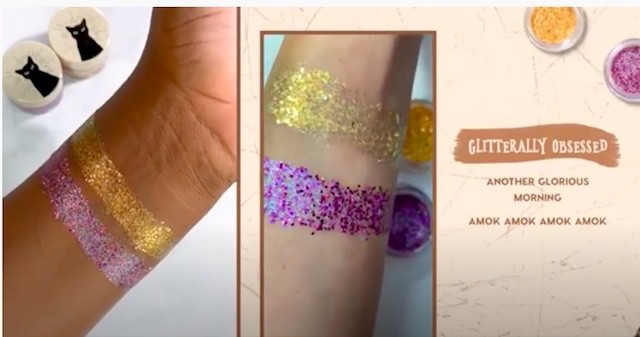 Amok, Amok, Amok, Amok
Admit it, you definitely read the name of this next glitter gel in Sarah's voice. I'm not sure I agree with the spelling of this gel, though. I have always seen Sarah's iconic phrase spelled "amuck", but that doesn't take away from prettiness of this glitter gel.
The purple coloring definitely gives off Sarah Sanderson vibes!
Lip Duos – $16
There are three separate lip duos in this collection. They feature a creme lux lipstick and matching lippie pencil.
Each one is a different shade of red and is directly modeled after the lip color worn by each sister in the movie.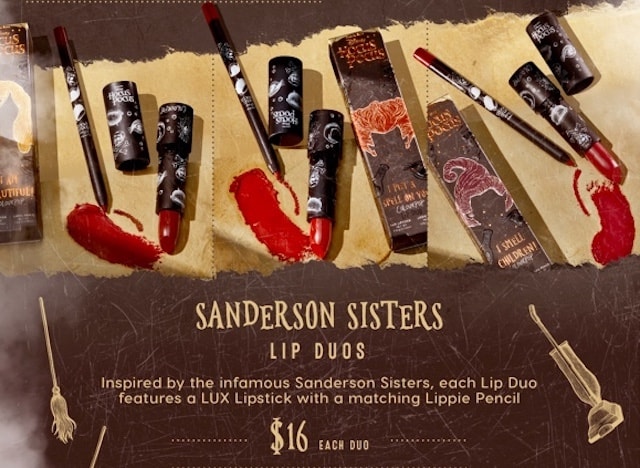 I Put a Spell on You/Come We Fly
Winnie's lip duo is the lightest shade of the three reds. It has a lot of orange in the shade, which suits Winnie's redish-orange hair perfectly.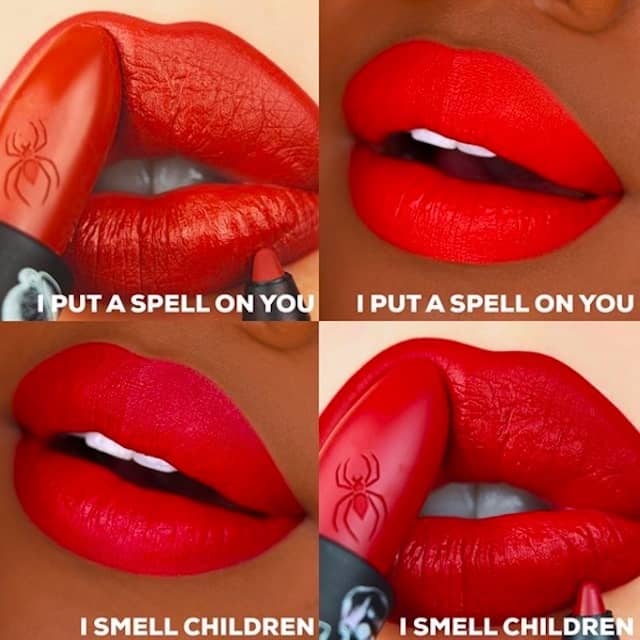 I Smell Children/Spinster Ladies
Mary's lip duo is slightly darker than Winnie's, but it is still a bright vibrant red. I think I like this color the best, because it is a perfect true-red lipstick.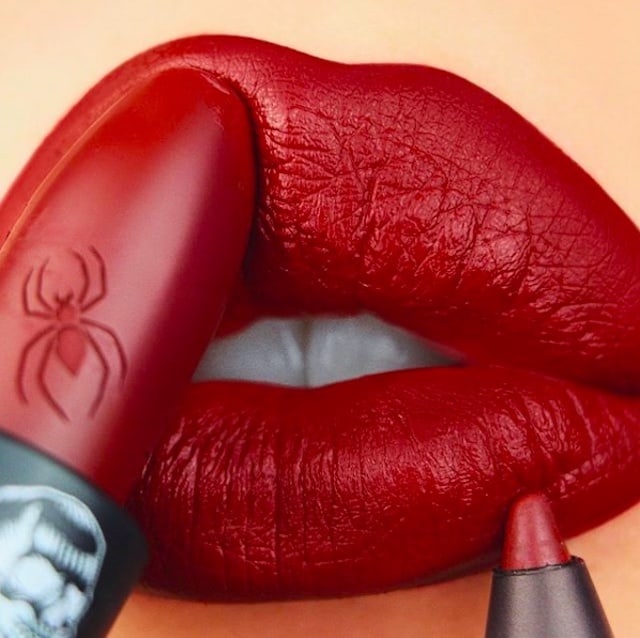 I Am Beautiful/Lucky Rat Tail
Sarah's lip duo is the darkest shade of the collection. It is a true deep red. I like this color too because you can easily dab just a little bit onto another lip shade to add some richness to your look.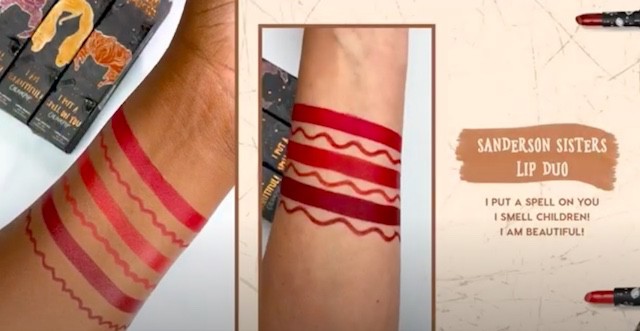 These shades also look great on any skin tone.
Creme Gel Liners – $8
This is another product we don't see too often in Disney/ColourPop collaborations. It is exciting to see a gel eyeliner come into the mix.
These gel liner colors draw their inspiration from the sisters dress colors and are the perfect Halloween color combo.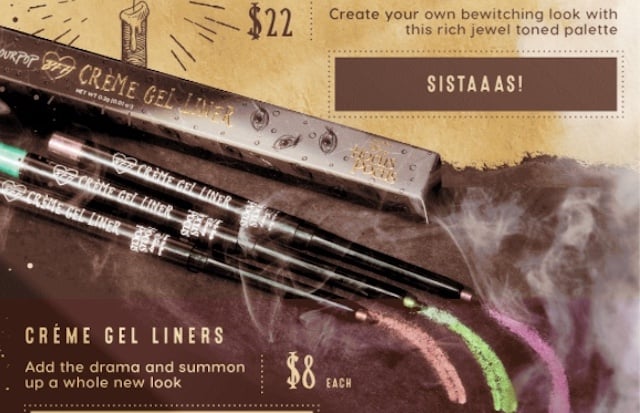 Sistas!
The Sistas! liner is a copper shade that that would pair perfectly with the Winnie lip duo since they both have orangey tones.
Black Flame Candle
The Black Flame Candle liner is a metallic green shade. I also get Winnie vibes from this liner, because it reminds me of her green dress. Personally, I would have named the liner differently, as "Black Flame" would be better suited for a black liner.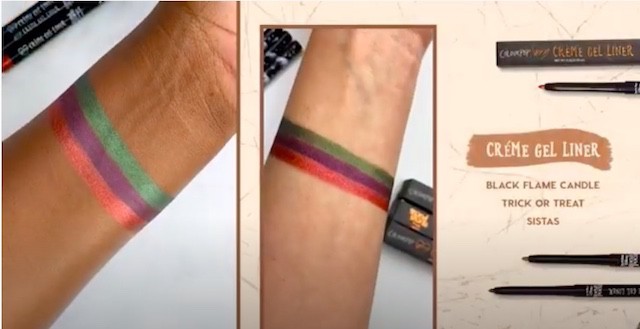 Trick or Treat
This is a fun color! The Trick or Treat gel liner is a metallic mauve tone, which reminds me of Mary Sanderson. Each liner has a beautiful shimmer to it too.
Gather Round Sisters – $22
I am obsessed with ColourPop's eyeshadow palettes. I own more than I care to admit.
By far, my favorite eyeshadows they make are the metallic ones. They have the perfect shimmer, but are still safe for use around the eyes.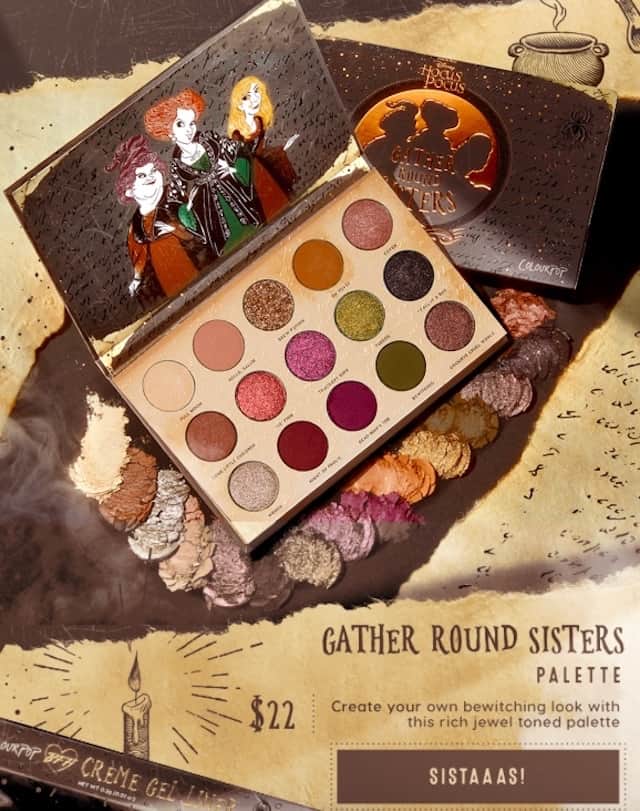 The Gather Round Sisters palette has a nice variety of matte and metallic shimmer finishes. I am also happy to see that there is only one pressed glitter shadow on this palette. (Zero is my preferred choice).
Eye Safety PSA
Pressed glitters are not safe for use on the eye area.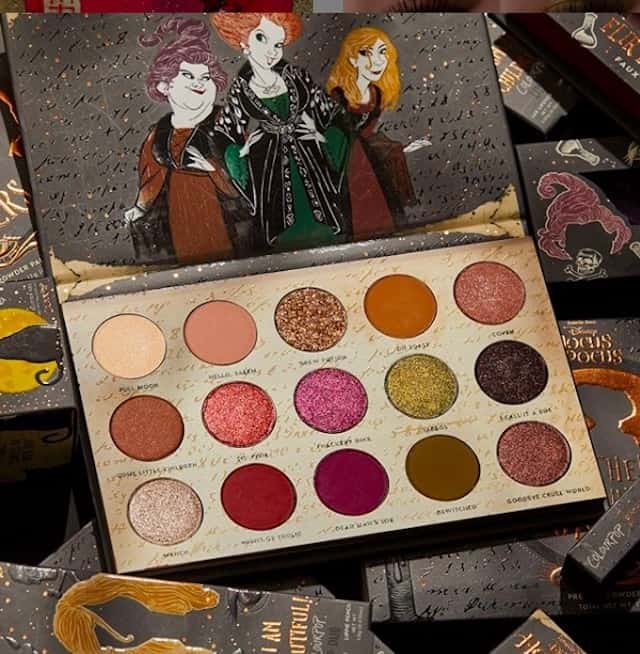 In my opinion, ColourPop does not do a good enough job with their warning labels. The only way these are marked, are with a tiny asterisk on the back of the palette that indicates: "not intended for use in the immediate eye area".
On this particular palette, there are three shades that are flagged as "not intended for use in the immediate eye area".
The first shade is called Brew Potion, which is a bronze pressed micro glitter.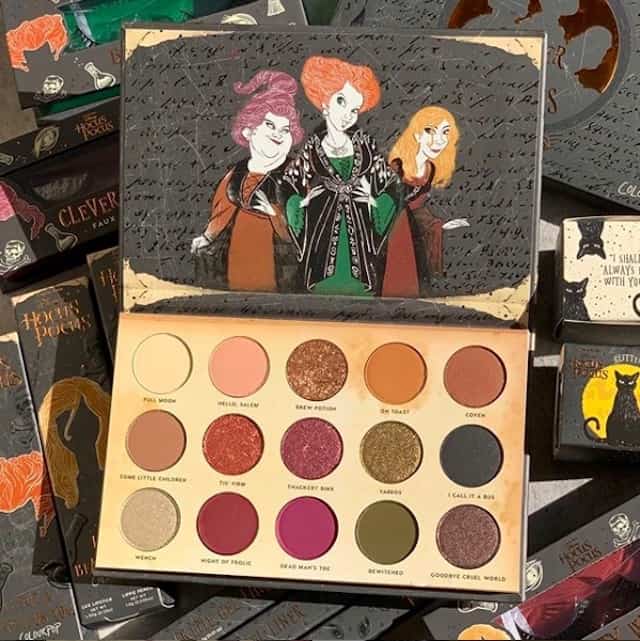 The second two shades, Night of Frolic and Dead Man's Toe, are not flagged for being glitters, but rather for their use of red dye pigments. Red dye can cause allergic reactions to the skin and can be an eye irritant for some people.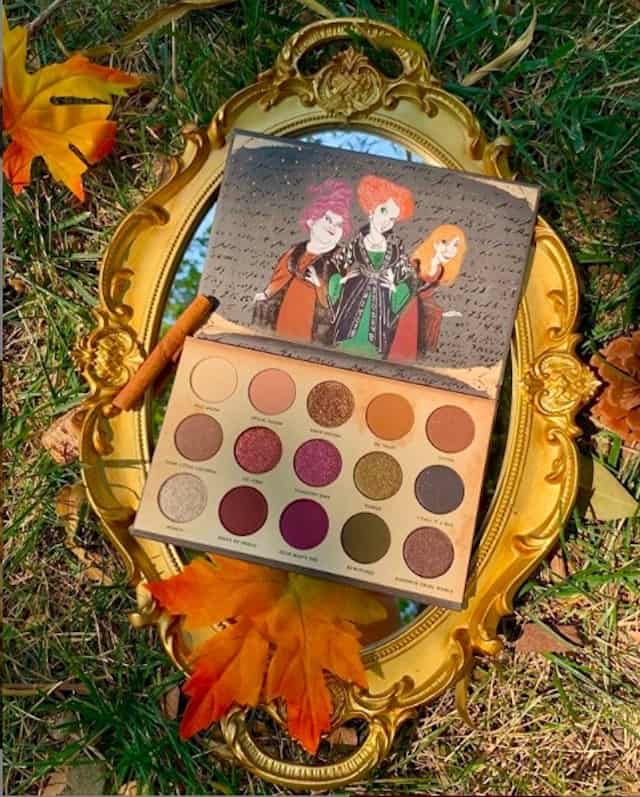 It is important to try these swatches on your forearm before using them on your eyes.
Swatch them with your finger or a brush and let them sit for a half hour to see if your skin can tolerate them. If so, then you should be ok with using them on your eyelids.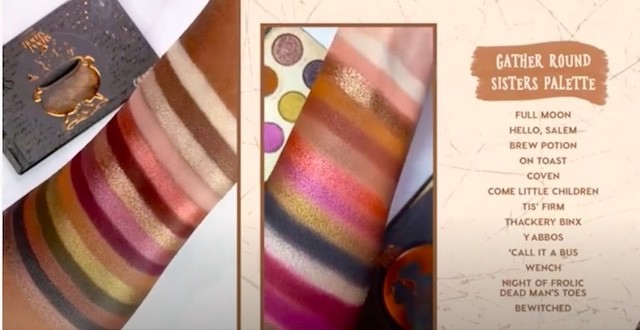 I love the color combination on this palette. There are some light and neutral shades, but a lot of fun Halloween tones too. They are perfect to blend and create your perfect Hocus Pocus look!
Be sure to grab this collection quickly, because I have a feeling these are going to fly off the shelves faster than Sanderson Sisters on their brooms!
Are you excited about this new Hocus Pocus ColourPop collection? What are your must-have items? Let us know on Facebook!
-Christina