Do you love the giant Lego Sculptures outside the Lego Store in Disney Springs? The latest additions feature Frozen and Star Wars!
The Disney Springs Lego Store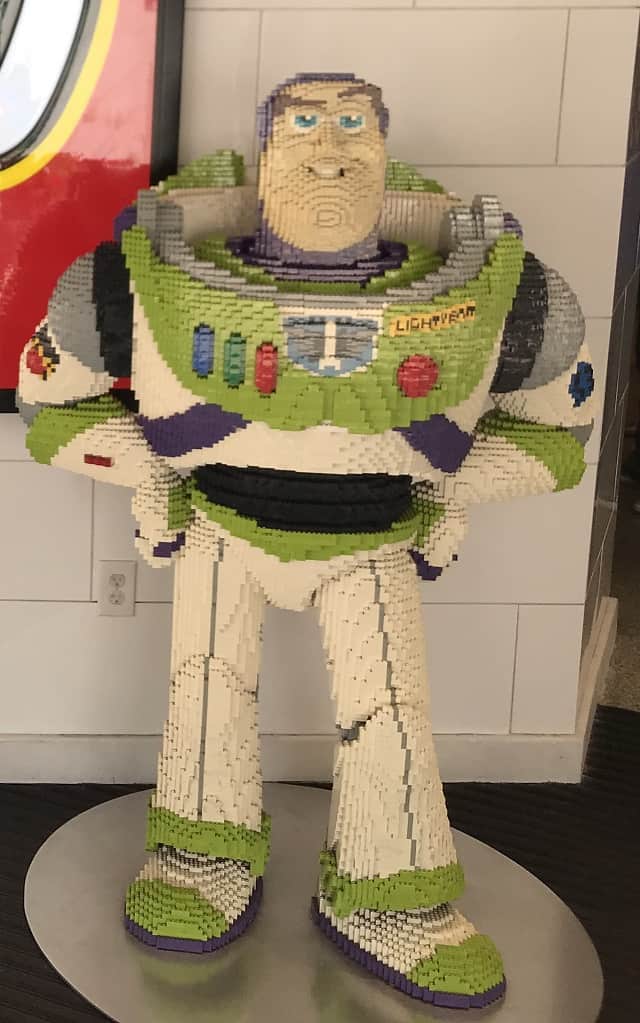 Doesn't it make you happy when two things you love come together beautifully? If you love Lego, and you love Disney, you are sure to love the latest Sculptures outside of the Lego Store in Disney Springs.
The Lego Store is one of my favorite parts of Disney Springs. We have a Lego Store in my home state, but for some reason the one in Disney feels a little more magical.
For a full review of the Lego Store's Disney Springs location click here. Note that the LEGO Mini Figure Factory mentioned in the review is closed until further notice due to Covid 19.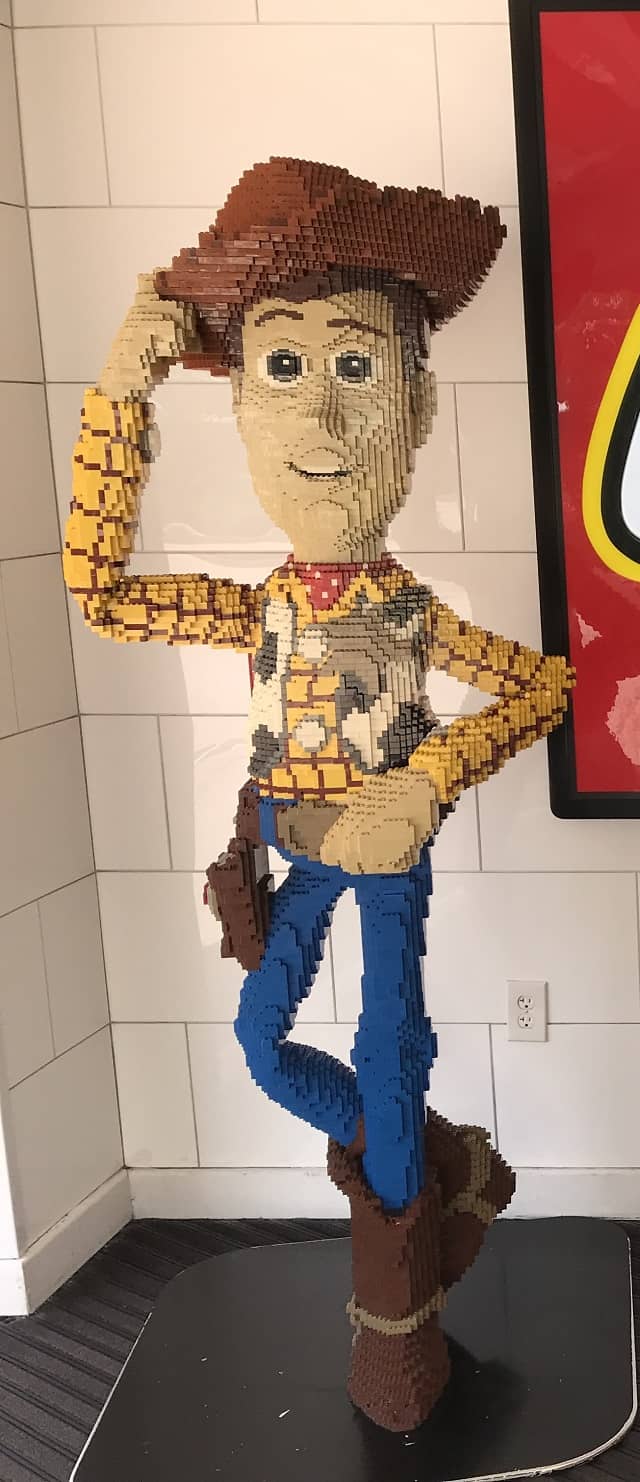 Even without the factory, guests can still check out the iconic wall. And of course, they can enjoy the larger-than-life builds like these Buzz and Woody ones that were in the windows!
New Lego Sculptures have arrived!
The New Lego Sculptures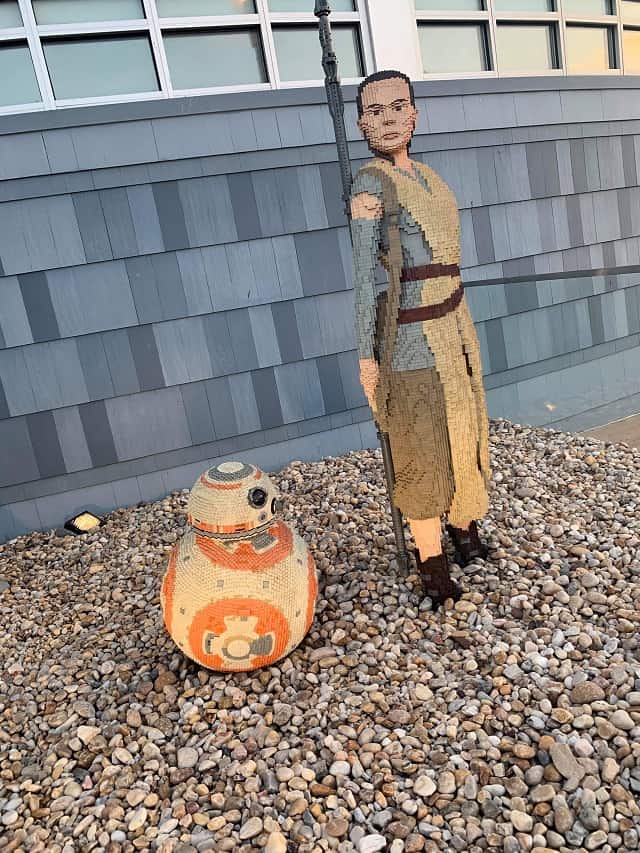 Recently, Disney Springs took to its Instagram account to show off all the new sculptures! They include both Star Wars and Frozen characters.
The Star Wars offerings include a variety of members of both the Resistance and the First Order. You can see a Storm Trooper and a red Sith Trooper waiting to entice you to "move along."
Watch out because you will also encounter Kylo Ren! The Sith lord is just as intimidating in brick form as he is in the films and the parks!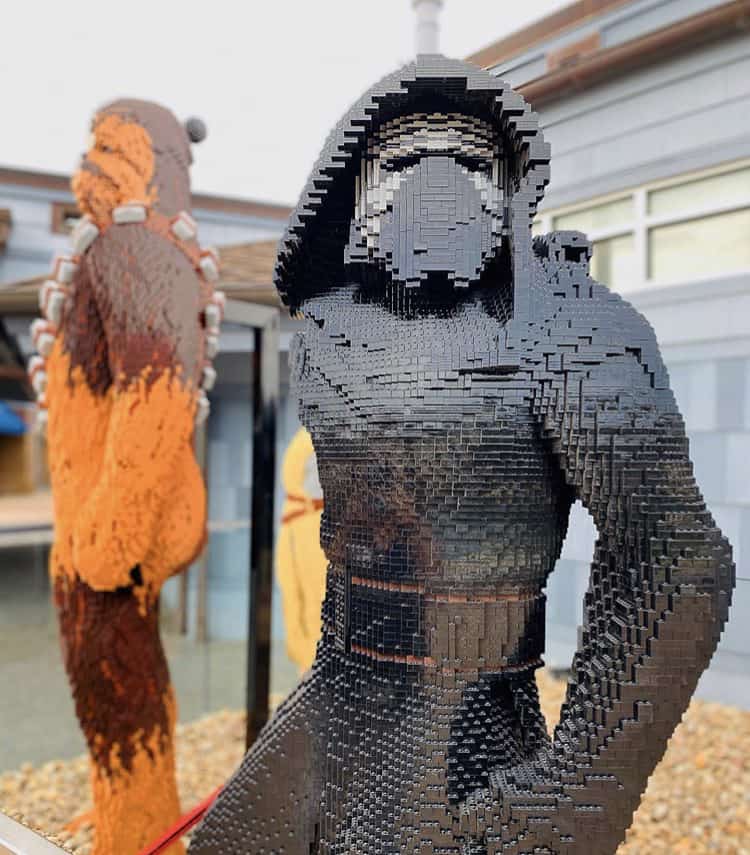 You will also see Rey and Chewie. Of course, BB-8 is there to join them.
Frozen sculptures have joined the scene as well. You can see Elsa and Anna bedecked in their wardrobes from Frozen II.
I am having a hard time picking a favorite. You can check all of them out on the Instagram Post from @Disneysprings.
I, for one, would love to see some footage of these larger-than-life builds being created. I can't imagine how much time and attention to detail it would take to create such huge pieces.
I am doing pretty well just to help my children finish a small Lego set. They love making them, especially the ones with Disney IP. You can check out some of Disney's latest Lego art sets here!
If you are looking for something fun to do while the parks are closing early this fall, you may want to head over to Disney Springs. For a more comprehensive list of ideas, click here.
Which of the Disney Springs Lego Sculptures is your favorite? Tell us about it in the comments below or on our Facebook page! You can share them with us in the KtP crew too!