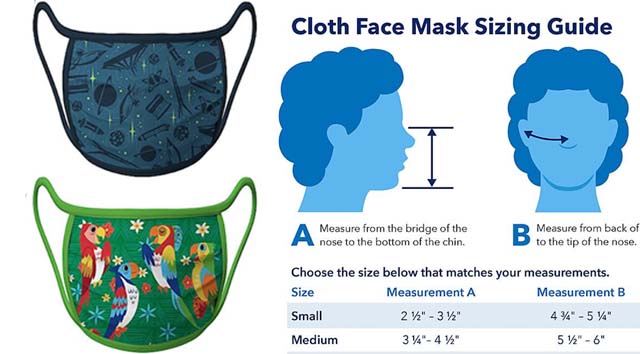 New mask designs have appeared on shopDisney! Come see all the fun prints and details on additional sizing options!
shopDisney Masks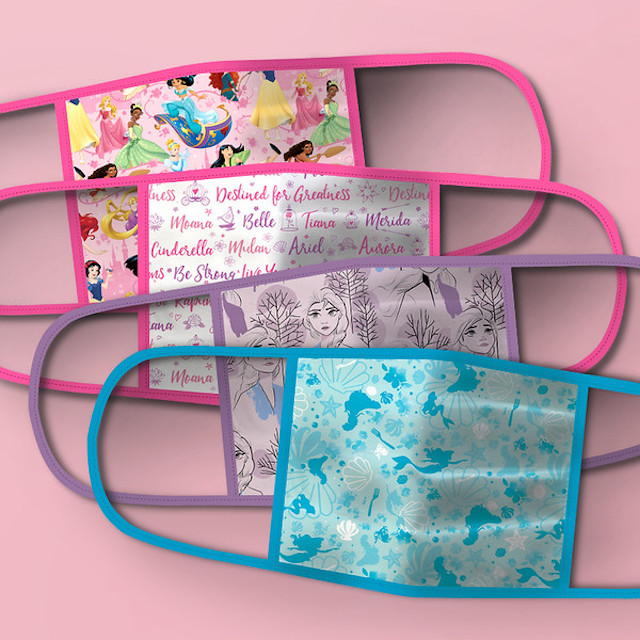 Mask is part of our everyday vocabulary, right? With the CDC recommending masks and them being required at Disney World theme parks, shopDisney began selling them earlier this spring.
However, not all was well as many Guests received masks that did not fit properly, even after ensuring they ordered the correct sizes.
You can read our not-so-positive review of shopDisney masks HERE.
New Prints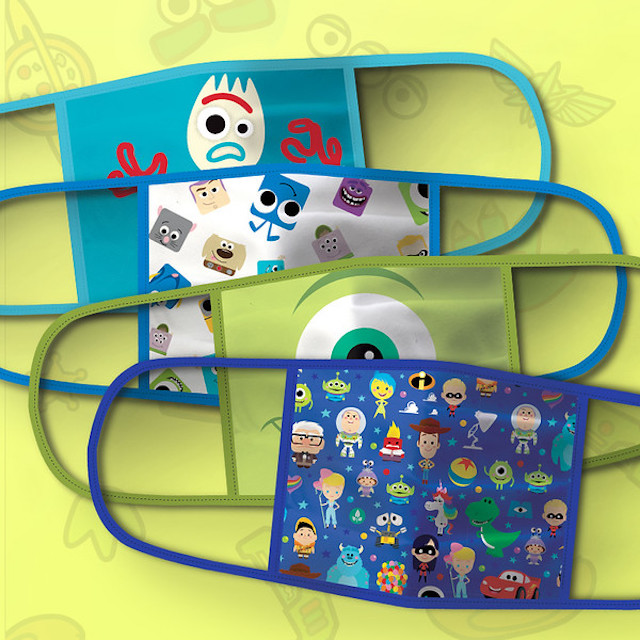 When the first batch of masks rolled out, we saw Star Wars, Pixar, princesses, and classic Mickey and Pals masks.
A few weeks ago, we noticed new prints arrived in theme parks. Now, they have appeared on shopDisney! Let's take a look at the new designs: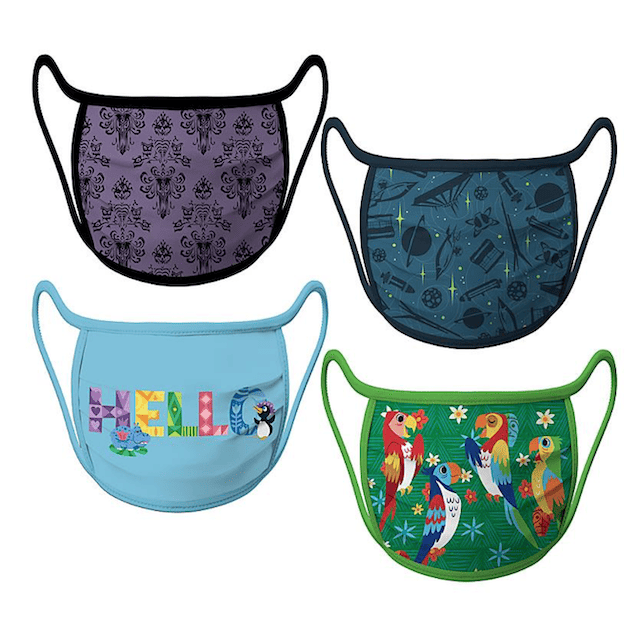 Popular Disney World attractions appear in the first set! Haunted Mansion, it's a small world, Space Mountain, and Enchanted Tiki Room are featured in this 4 pack of masks.
I am personally loving that Space Mountain mask! I wonder if the green glows in the dark?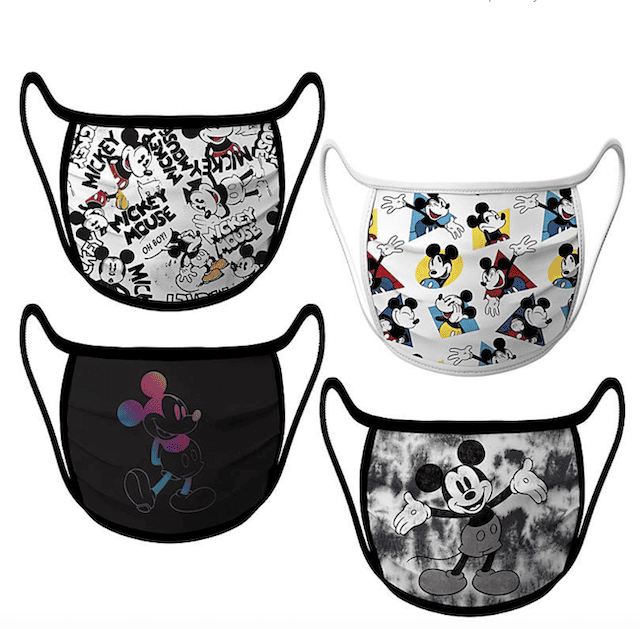 Also new to shopDisney is this 4 pack of Mickey masks! These are so fun! I love the black and white tie-dye with Mickey smiling and holding his arms out to give us a (social distance) hug!
Each set is priced at $19.99.
Mask Sizes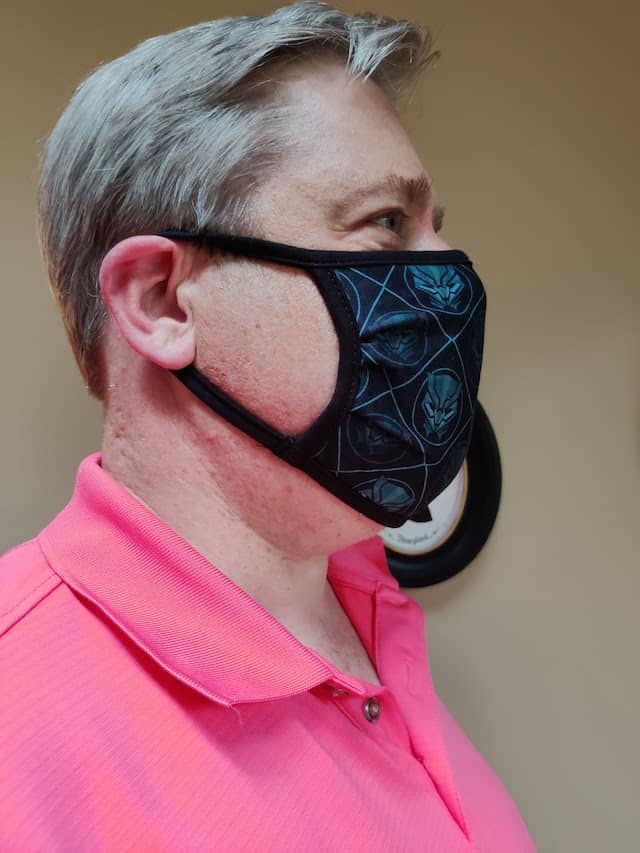 Let's compare the sizing guide when face masks first became available for pre-order vs the new sizing guide listed.
In the photo below, you can see small, medium, and large face masks were originally available. To ensure a proper fit, Disney instructed buyers to measure from the bridge of the nose to the bottom of the chin.
Small masks are 2.5″ to 3.5″ and medium masks are 3.25″ to 4.5″. Finally, large masks are 4.25″ to 6″.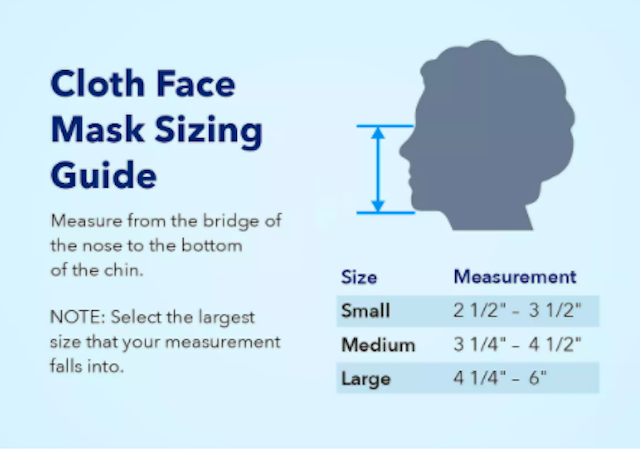 With this new guide, you can measure in one of two ways. First, do the same as above by measuring from the bridge of the nose to the bottom of the chin. Second, you can measure from back of ear to the tip of the nose.
Next, you can determine what size you needed. Pictured below are the measurements for each method.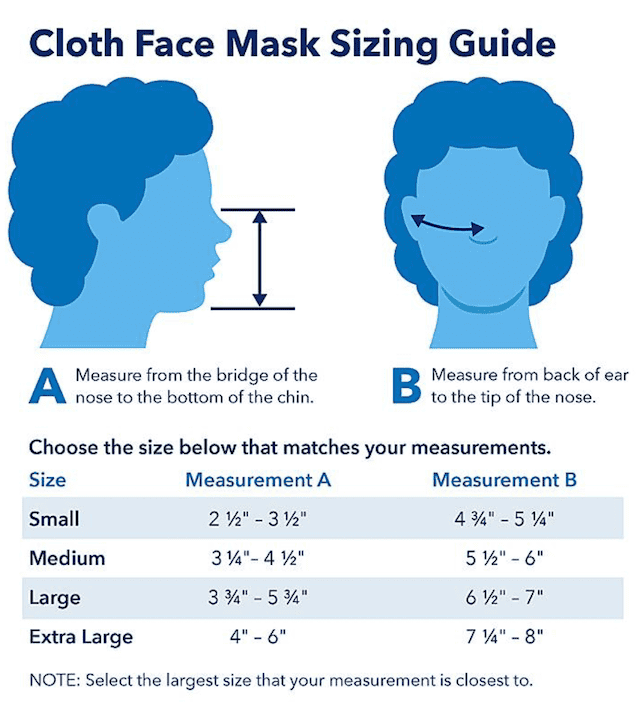 Large masks are now sized differently. Additionally, you can see Disney has added an extra size!
The option to purchase extra large masks are available on the older prints as well.
Hopefully these new sizes will work for those who wish to purchase masks, although nothing can be done for the measuring inconsistencies between the chart and what actually arrives at your front door.
How did the first set of masks measure on your family? Will you be giving shopDisney masks another try now that more designs and sizes are available? Let us know on Facebook!