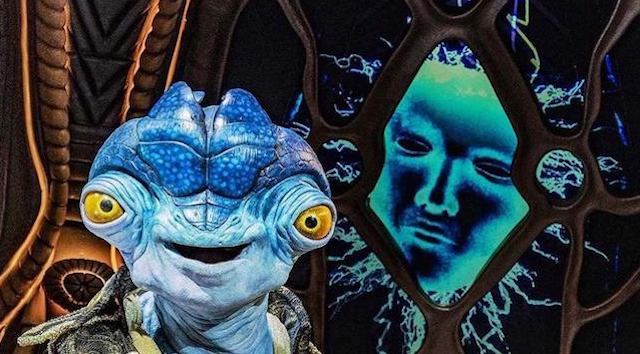 The Jim Henson Company has recently shared with Disney+ fans a great new series with Muppets Now. Disney and Jim Henson fans will be excited to learn of a new series set to premiere on Disney+ very soon.
Muppets Now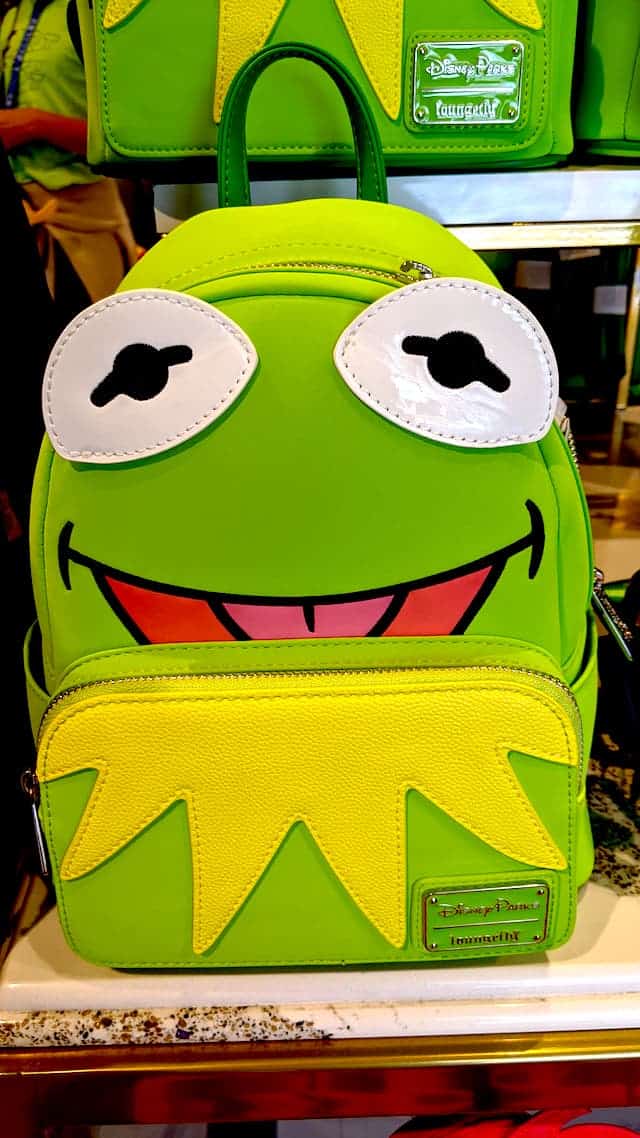 Muppet fans both young and the young at heart were delighted for the newest Muppets series, Muppets Now, to premiere on Disney+ earlier this month. Find a review for this new series HERE.
ShopDisney and the Disney Parks continue to produce great products for Muppet fans. Check out all of the great new Muppet merchandise HERE.
Newest Series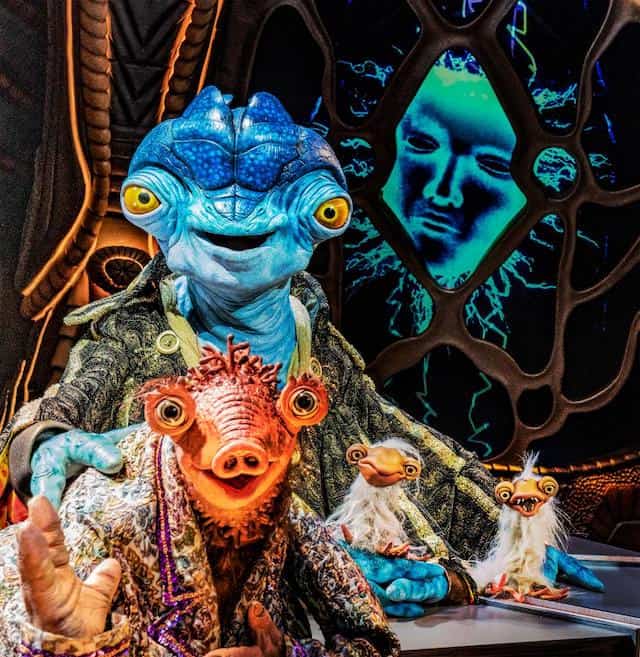 The Jim Henson Company and Marwar Junction Productions have teamed together to form a new series entitled Earth to Ned. This series will include 10 episodes and will stream on Disney+.
The format for this new series will be that of a late-night talk show. This show will be hosted by 2 extraterrestrials, Ned and Cornelius, as they focus on topics to help better understand us earthlings such as comedy, spots, social media, and fashion.
Earth to ned will have a late-night talk show format and include 10 episodes.
Ned is quite enamored with the human culture and brings in celebrity guests to better understand the ways of the earthlings. For this season, Ned will interview the following celebrity guests:
Joshua Bassett (High School Musical: The Series)
Rachel Bilson (The O.C.)
Michael Ian Black (Wet Hot American Summer)
Rachel Bloom (Crazy Ex-Girlfriend)
Gina Carano (The Mandalorian)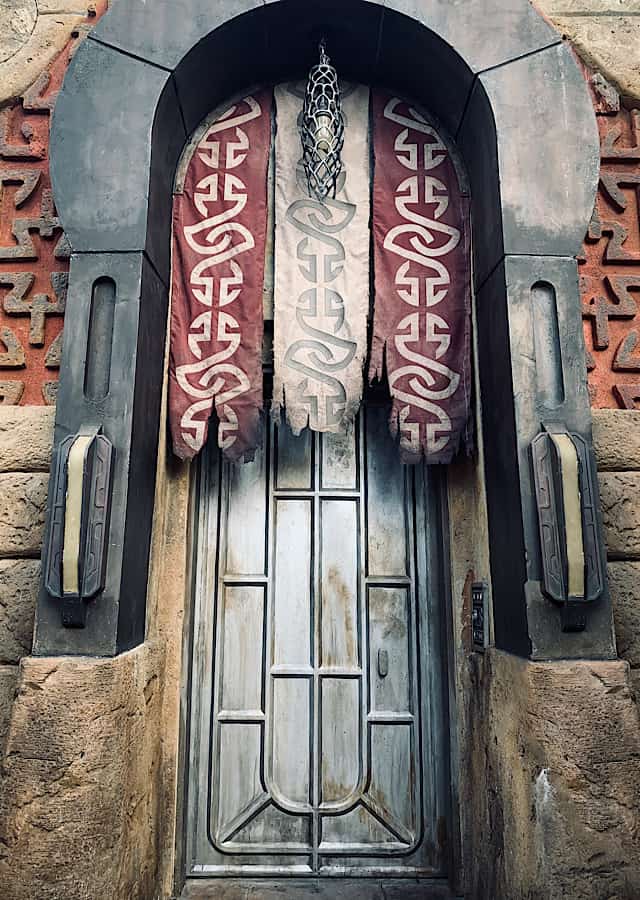 RuPaul (RuPaul's Drag Race)
Taye Diggs (Rent)
Lil Real Howery (Get Out)
Bidni and Robert Irwin (Crikey! It's the Irwins)
Gillian Jacobs (Love)
NeNe Leakes (The Real Housewives of Atlanta)
Thomas Lennon (Reno 911)
Joel McHale (Community)
Andy Richter (Conan)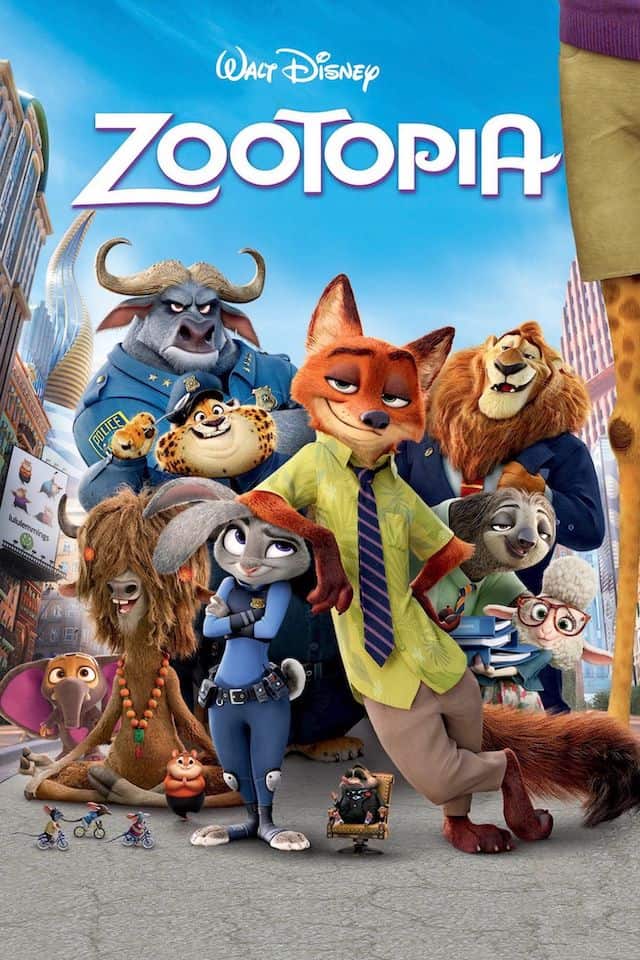 Olivia Rodrigo (High School Musical: the Musical: The Series)
Eli Roth (Hostel)
Kristen Schaal (Gravity Falls)
Paul Scheer (The League)
Jenny Slate (Zootopia)
Raven Symone (Raven's Home)
Reggi Watts (The Late Show with James Corden)
Billy Dee Williams (Star Wars: The Empire Strikes Back)
Premiere Date Set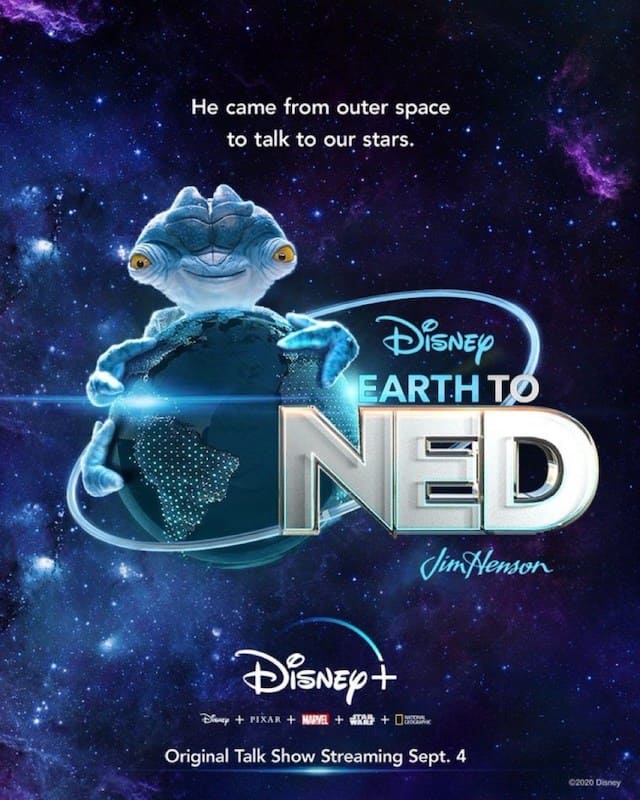 Earth to Ned will begin streaming on Disney+ on September 4th. This series is executive produced by both Brian Henson and Vince Raisa from The Jim Henson Company and Joseph Freed and Allison Berkley from Marwar Junction Productions.
Check out a first look at this great new series:
Loyal Muppet fans will be excited to hear that the main characters: Ned, Cornelius, their Artificial Intelligence BETI, and army of CLODs are created by Jim Henson's Creature Shop. The Jim Henson Company continues to amaze us with their creativity and the unique ways they bring beloved characters to life.
My family can't wait to watch this new series.
Earth to ned will premiere on disney+ on September 4th.
Will you be watching Earth to Ned? Are you excited about any of the Celebrity Guests that will be featured in this new show? Do you enjoy the new Muppets Now series on Disney+? Share your thoughts with us on our Facebook Page.