"It's time to play the music, It's time to light the lights, It's time to" check out all of the great Muppet merchandise that is now available at Hollywood Studios. Muppet fans will be excited to purchase clothing and accessories so they will be dressed in style when "It's time to raise the curtain on the Muppet Show tonight."
Here Come the Muppets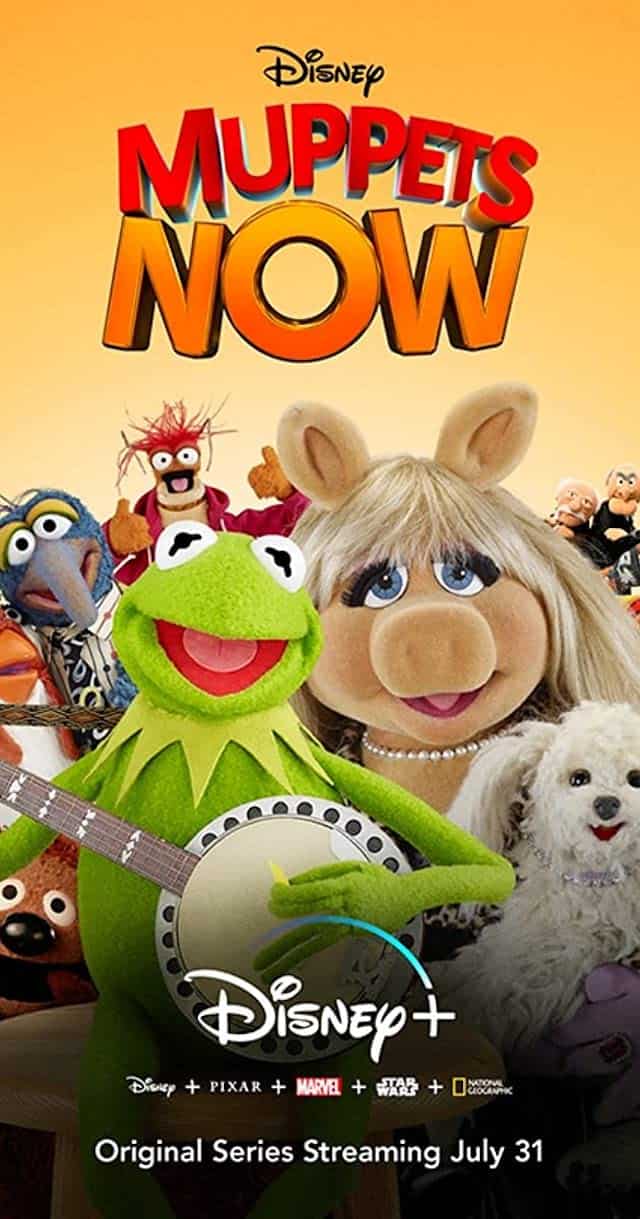 I grew up enjoying the entire Muppet gang, and I am so excited that now my kids can enjoy the Muppets with great programming such as Muppet Babies and Muppets Now. Both of these shows can be found on Disney+. Find a full review of Muppets Now HERE. Our two favorite muppets, Kermit and Miss Piggy, were honored recently in the "Tour de Turtles." Two turtles nicknamed Kermit and Miss Piggy are in the race to see which turtle can "Go the distance." Each day you can check in HERE to see if Kermit or Miss Piggy is in the lead.
Muppet Loungefly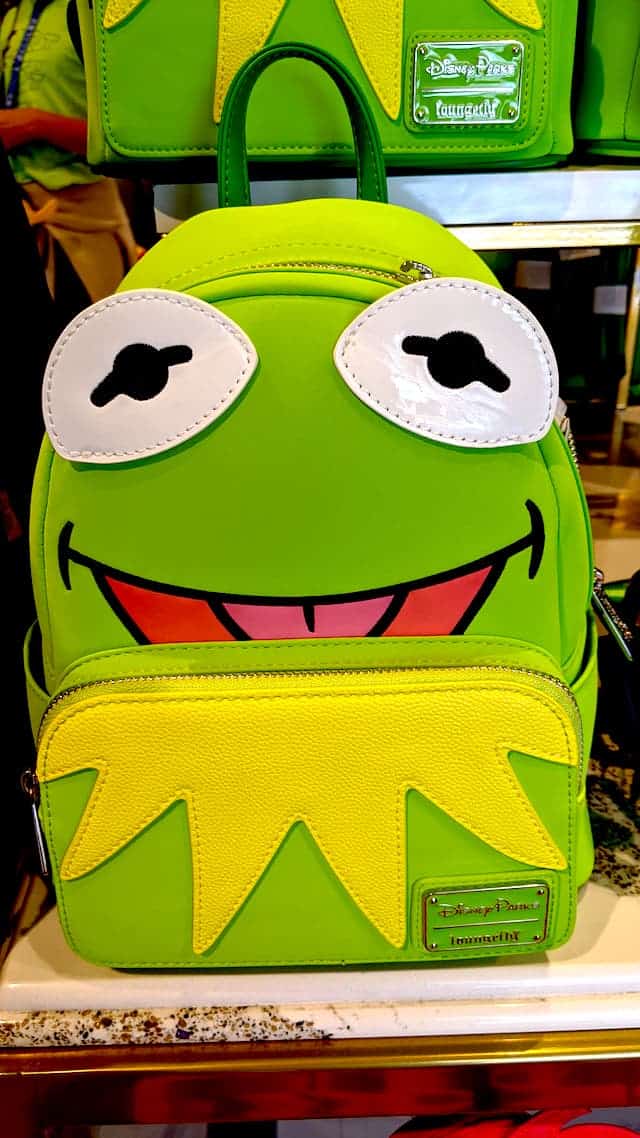 Loungefly continues to create unique and adorable bags featuring some of our favorite Disney characters and Disney attractions. Check out this Kermit the Frog Loungefly mini-backpack. As Kermit says, "It's not easy being green" but he sure pulls off this perfect green color. This bag has such cute details with the large eyes that extend off of the bag and the yellow collar. This Loungelfy backpack is available at Legends of Hollywood in Hollywood Studios and is priced at $80.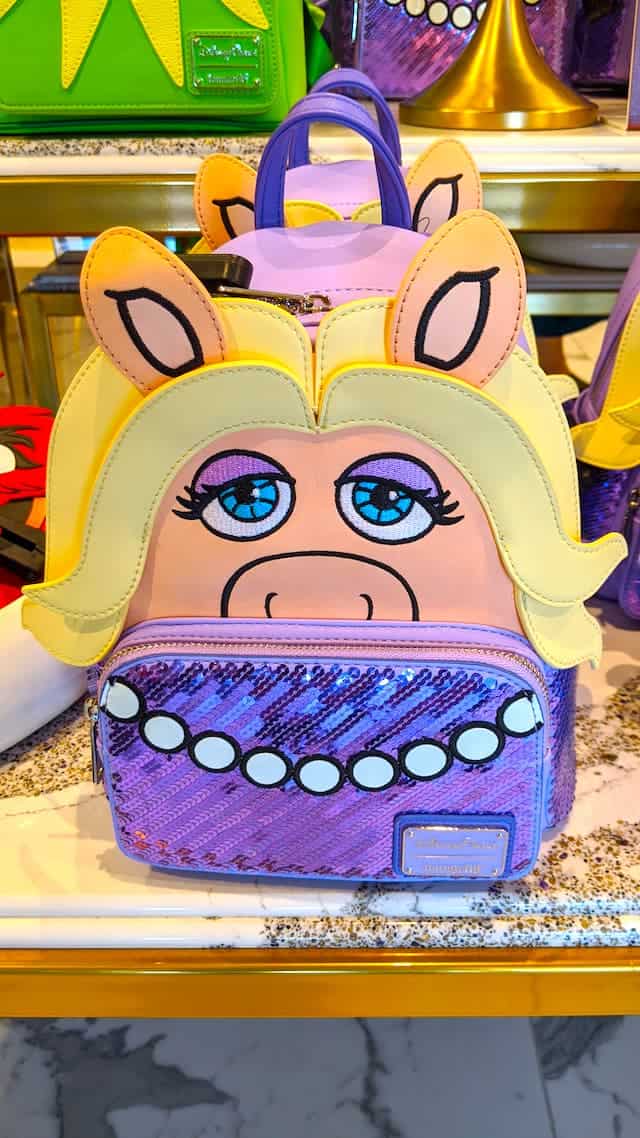 This Miss Piggy Loungefly mini-backpack is simply fabulous. I love the purple sequins that add the perfect amount of glamour to the always stylish, Miss Piggy. Check out her signature pearls on the front pocket. This beautiful Loungefly bag is also $80.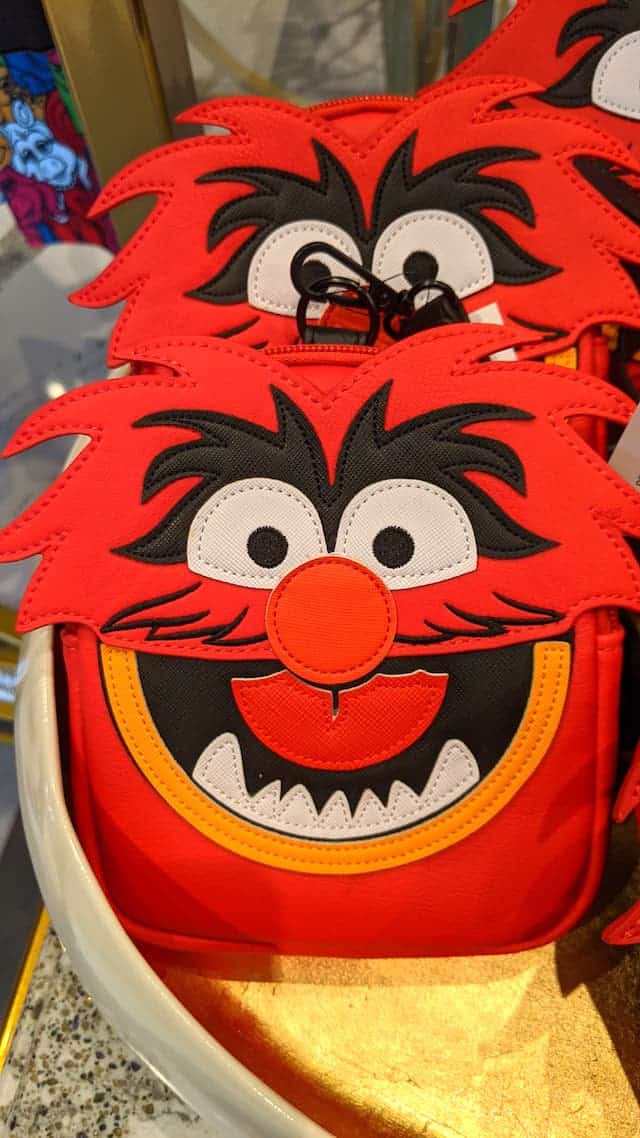 This wristlet bag from Loungefly features our favorite drummer, Animal. This is the perfect size for a day of errands or even a fun day in the Disney Parks. This wristlet may be smaller than the mini-backpack, but it is bursting with character. The Loungefly wristlet is available for $40. All of these Loungefly Muppet bags may be purchased at Legends of Hollywood and also on shopDisney. Remember that Walt Disney World Annual Passholders receive 30% off shopDisney purchases for a limited time.
Walt Disney World Annual Passholders can enjoy 30% off shopdisney merchandise for a limited time.
Apparel
Check out this great Muppet pullover for ladies featuring our favorite couple, Kermit and Miss Piggy. We fell in love with this pullover for $39.99 and Muppet themed leggings for $39.99 as well.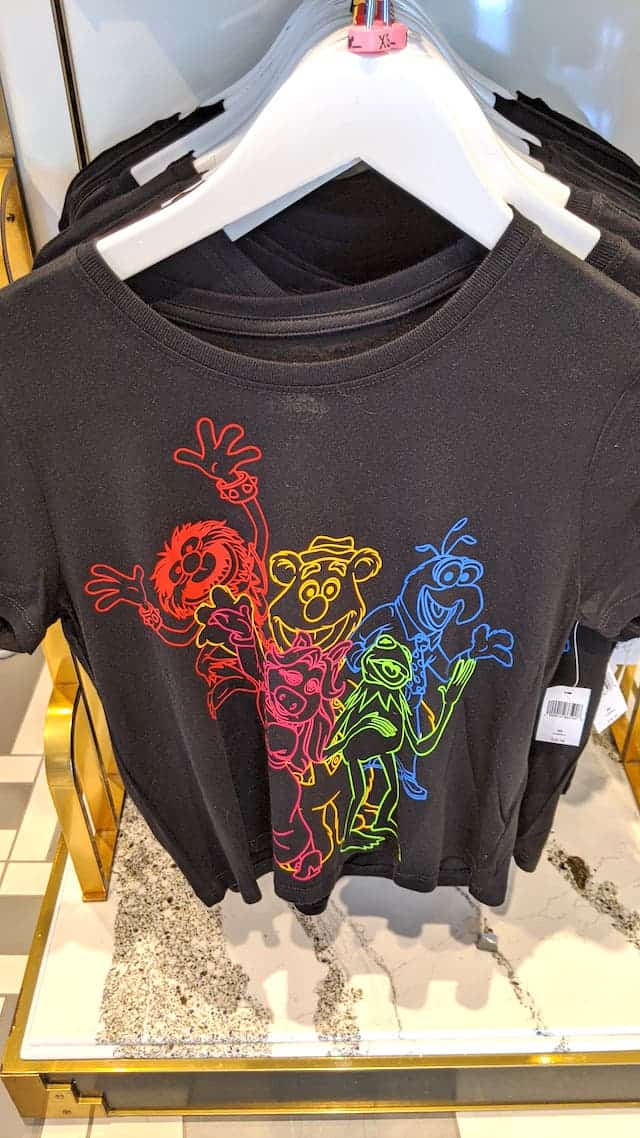 This ladies neon print Muppet tee is so soft and the colors are so vibrant. This is available for $36.99 and would also coordinate perfectly with the Muppet themed leggings.
Available for purchase at legends of hollywood in hollywood studios and also on shopDisney.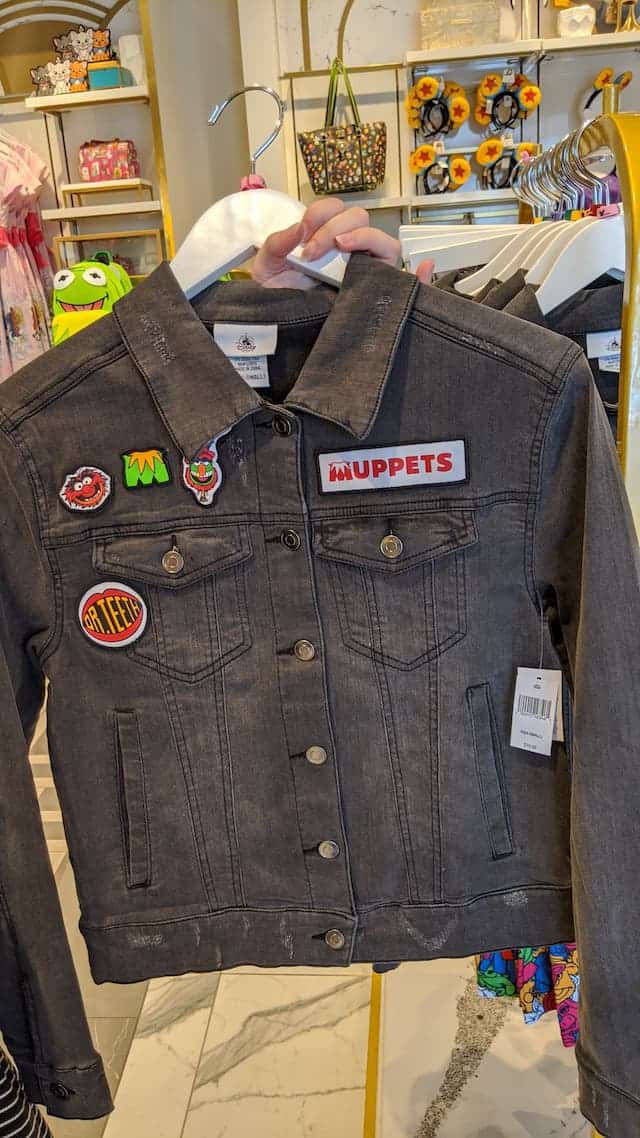 What better way to let Disney fans know that you are "with the band" than by wearing this black denim jacket. The front of this jacket showcases patches for Animal, the Muppets Logo, and Dr. Teeth. If you love the fun details on the front, just wait until you see the back of this unique denim jacket.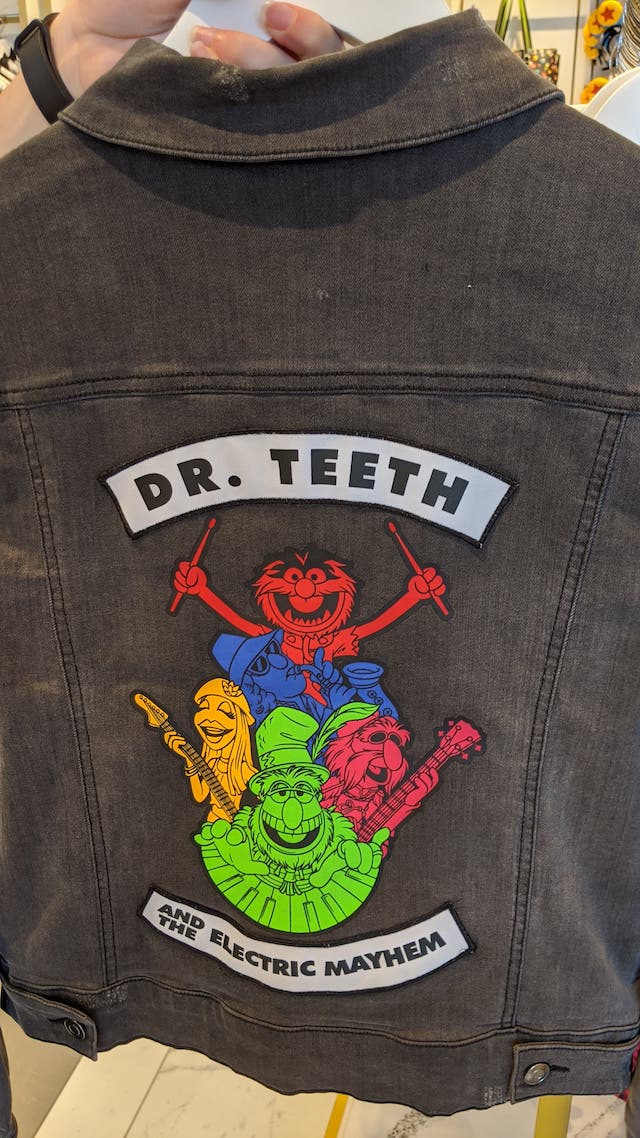 Check out Dr. Teeth and the "Electric Mayhem." The back includes all of our favorite musicians: Dr. Teeth, Animal, Janice, Floyd, and Zoot. This black denim jacket is available for $79.99 both at Legends of Hollywood and on shopDisney.
Who is your favorite character from the Muppets? Which new Muppet merchandise do you hope to add to your collection? Share your thoughts with us on our Facebook Page.