As longtime Muppet fans, my family and I had to check out the new show that began on Friday on Disney+. Here's what Rebecca and Family thought!
The Muppets are one of our favorite intellectual properties in the Disney canon. I (Rebecca) personally feel that these characters are underutilized in the parks.
Muppets in the Disney Parks
We loved the Muppets Present: Great Moments in History show in Liberty Square at the Magic Kingdom. We were sad to hear that it was canceled.
Great Moments in History has come back in limited fashion a few times, so it's not totally gone. We at Kenny the Pirate will be sure to keep you updated on the comings and goings of this cute, short show.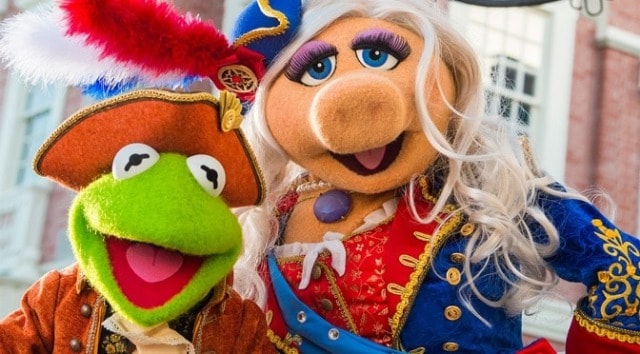 We usually don't get the chance to catch MuppetVision at Hollywood Studios because my son is not a fan of 3D. So, when I heard there would be a new Muppets show on Disney+, I knew it was the perfect opportunity to get our Muppets fix!
My son (age 10) was a little disappointed that none of the Muppet Babies were part of the show. He has enjoyed the Disney Junior show whenever we are eating in the resort food courts at Disney World or lounging in our room.
Muppets Now Format and Cast
Muppets Now is a short skit type of show, similar to Saturday Night Live or other variety shows.
As usual, Kermit is the main character of the show. He is voiced by Matt Vogel, who also provides voices for Camilla the Chicken and Uncle Deadly.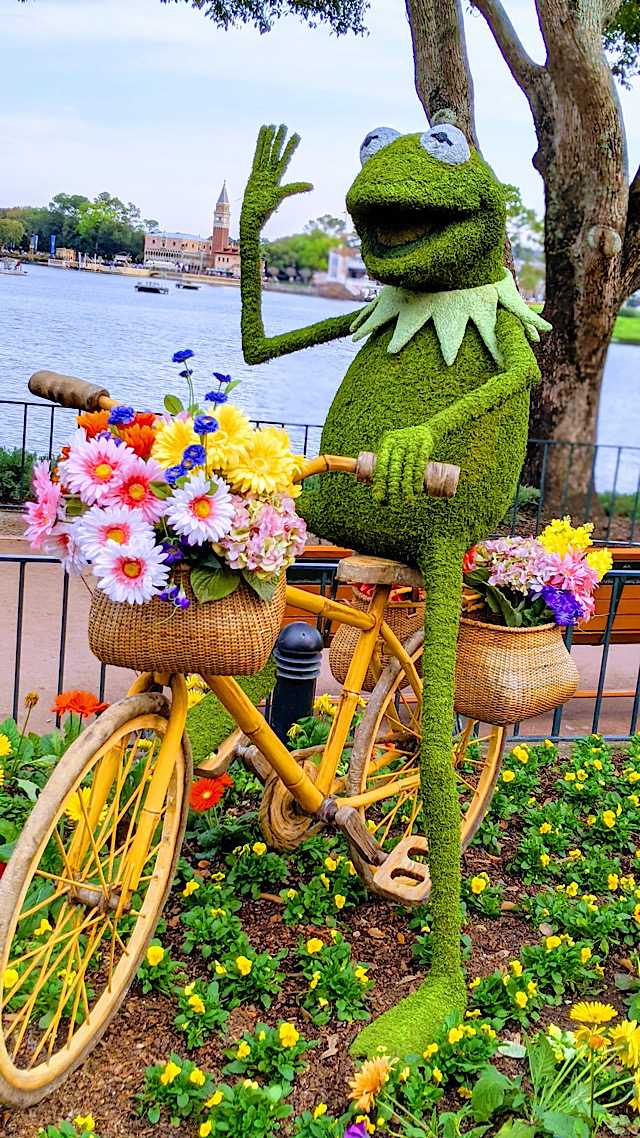 Vogel has been working with Muppets on Sesame Street since 1996 and now provides the voice and puppetry for Big Bird after the passing of Muppet legend Carol Spinney. He has voiced Kermit for the last three years.
Personally, I felt that the Kermit voice lacked the signature nasal tone, but I think I'll get used to it.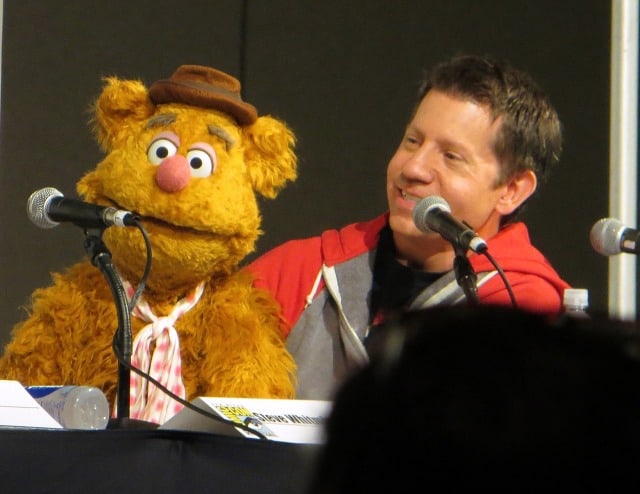 Eric Jacobson provides the voice for Miss Piggy, Fozzie Bear, Animal, and Sam Eagle. Also a Sesame Street performer since 1998, Jacobson provides the voices of Bert and Ernie as well as Oscar the Grouch, who also needed a new puppeteer after Carol Spinney passed.
David Goelz performs as Gonzo, Bunsen, Waldorf and "Chip the I.T. guy". His notable credits include work on Fraggle Rock and Labryinth. Goelz also provides the voice of Figment on Journey into Imagination with Figment at Epcot!
Bill Baretta voices The Swedish Chef, Rowlf, and Pepe. He has been performing with the Muppets since 1991 and worked on Muppet Treasure Island.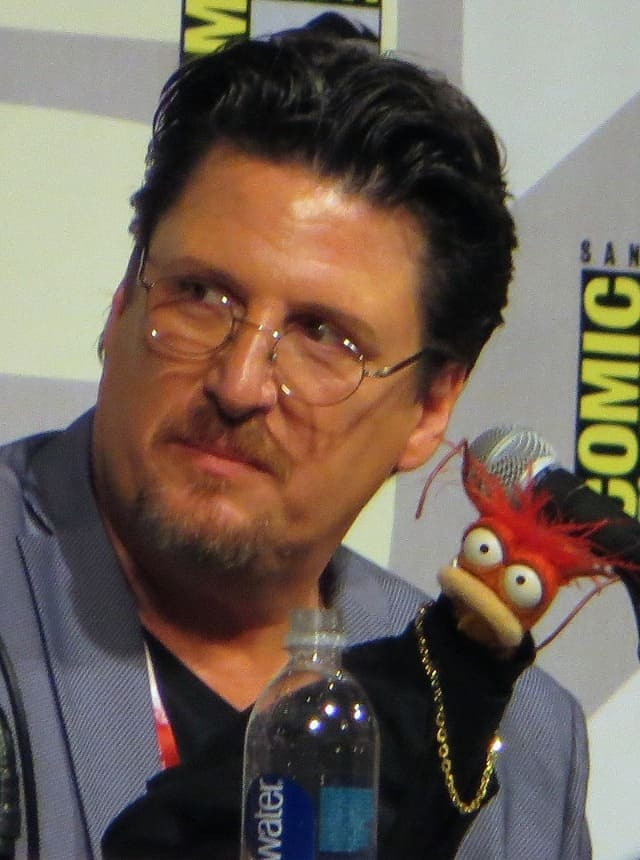 David Rudman acts as Scooter, Beaker, and Janice. A Sesame Street performer since 1985, his most notable role to date is Cookie Monster.
And finally, Peter Linz provides the voice for Statler, Walter, and Joe the Legal Weasel. He was the puppeteer and voice of Walter, the main character in the 2011 film "The Muppets."
Lifesty(le) with Miss Piggy
The first skit in the show is called Lifesty(le) with Miss Piggy. The marquee for the show leaves out the L and E, making it say Lifesty With Miss Piggy, much to Piggy's dismay.
Piggy, a notable fashion icon, brings in a few other people to talk fashion, such as Janice, a sheep and actress Linda Cardellini. In true Miss Piggy form, she mostly talks over her guests and fishes for compliments.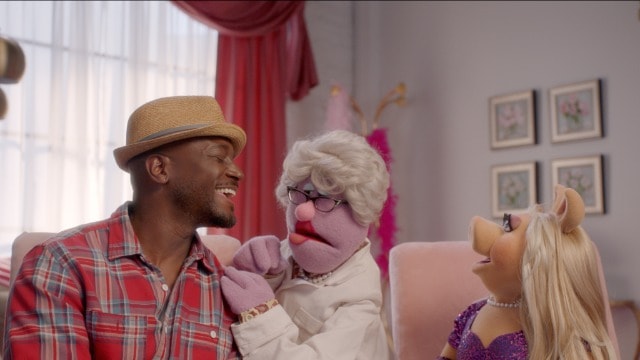 Then, she brings in Broadway actor Taye Diggs for a segment where they try out a trendy spa treatment: face slapping massage.
Diggs receives some light taps on the face, and then the esthetician turns her focus to Miss Piggy. Viewers can spot the joke from a mile away, but it doesn't make it any less hilarious to see Piggy get slapped in the name of beauty.
Muppet Masters
The next segment is entitled Muppet Masters. It is hosted by Walter (from the 2011 Muppets Movie).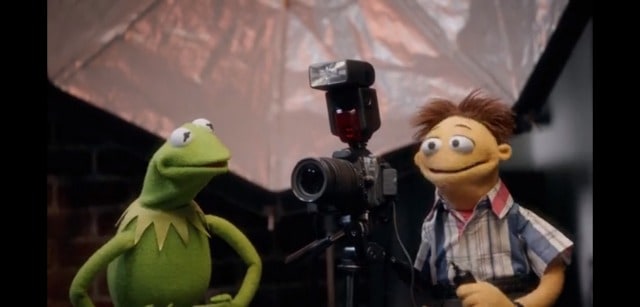 Walter has heard that Kermit is a great photographer, and is asking for tips for his photo shoot with Sam Eagle.
Kermit keeps trying to interrupt Walter to tell him that he's not actually a renowned photographer, but instead is a gifted "photobomber".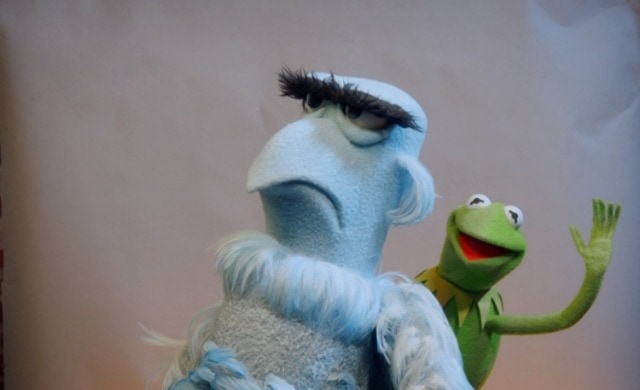 After Kermit dazzles Walter with some photobombs of Sam Eagle's shots, Walter takes to the street to test out his skills.
While Walter's photobombing skills are pretty solid, he may want to be more careful about his chosen target if he doesn't want to feel the wrath of a certain Instagram influencer.
Okey Dokey Kookin
This segment is hosted by the only female-voiced Muppet in the crew, Beverly Plume (performed by Julianne Buescher).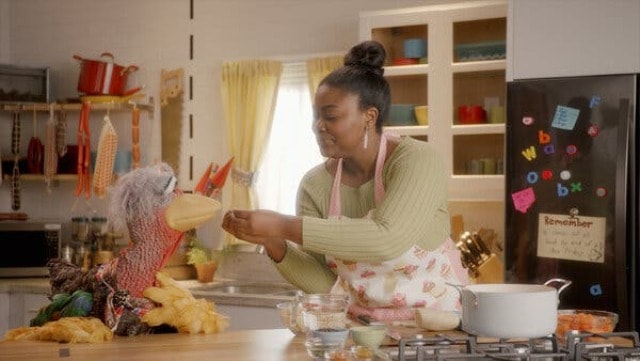 In it, the Swedish Chef faces off with a real chef to prepare a dish. While chef Carlina Will elegantly shows off the steps to her curry recipe, Swedish Chef humorously falters, at one point throwing an entire pineapple in his pot.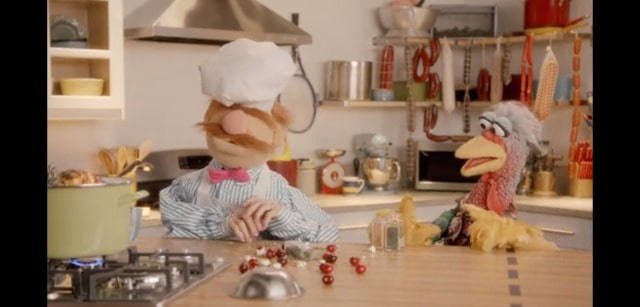 The segment culminates with a take out delivery driver bringing chef a dish to plate, and chef refusing to tip the driver.
The segment was funny and silly, my son and his friend were laughing out loud! We watch with the subtitles on and thought it was funny that when chef spoke the titles read, "fake Swedish."
Mup Close & Personal with RuPaul
The final skit was simple enough, Kermit is interviewing RuPaul. But Kermit can't keep the interruptions from coming!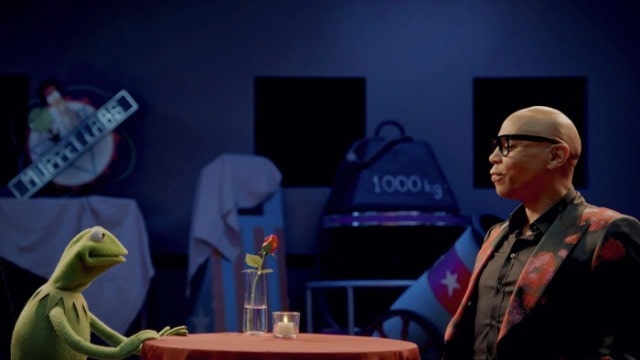 From RuPaul superfan Howard Tubman answering the questions for RuPaul, to Piggy and others stopping by with questions of their own, Kermit can't catch a break and get his questions in.
This sketch was very funny and I hope there's an unsuccessful Kermit interview in each show! Kermit plays the comedic "straight man" wonderfully, and seeing him become increasingly flustered is so relatable.
Final Impressions
The Muppets Now show was a drastic improvement over the last Muppet TV show, which followed a mockumentary format that seemed too adult for the Muppets.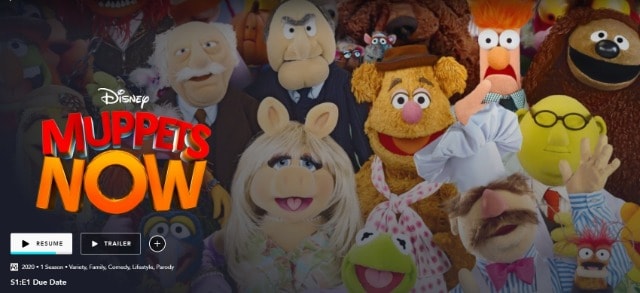 Unlike that last ABC show, my family and I will eagerly tune in each week for more of our favorite characters. We hope to see more of Gonzo, Fozzy, and the Electric Mayhem in coming weeks!
Did you watch the show? How did you like it? Let us know on Facebook and in our Facebook group!
-Rebecca W Davis