With most of the live action shows unable to take place at this time, Disney has gotten creative with replacement shows. Read on for details.
Amid disagreements with the Actor's Equity Union on ensuring performer safety, most of the live action shows at Disney are on hold.
The Frozen Sing-a-long show and Beauty and the Beast live on stage are two of the most popular shows affected by the dispute with the Actor's union.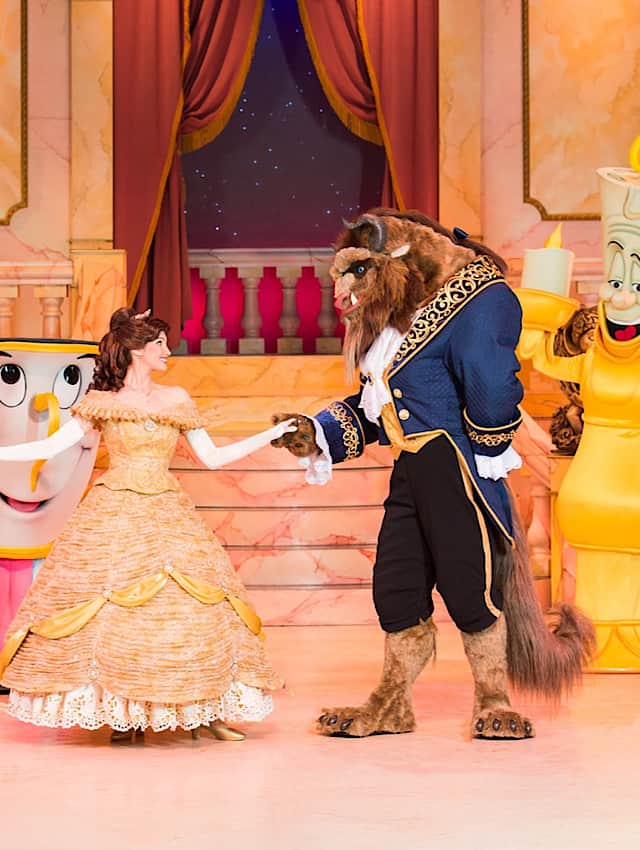 But, Beauty and the Beast Live on Stage takes place in a wonderful, covered outdoor space that would lend itself to social distancing and CDC guidelines for being safer outdoors. So, Disney has decided to make use of the space with a new orchestra show.
The show is entitled "The Disney Society Orchestra and Friends". Shows run continuously throughout the day at 11:15 am, 12 pm, 1pm, 1:45pm, 2:30pm, 4:10pm, 4:55 pm, 5:35pm, and 6:25 pm today.
UPDATE: Kenny the pirate caught the show this morning and shared the picture below as well as the set list. The songs played were: Monsters Inc, Cantina Band, Under the Sea, Muppets, You've got a Friend in Me, Be Our Guest, and Tale as Old as Time!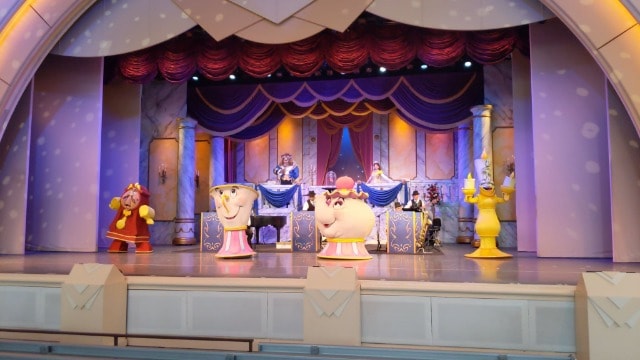 While I (Rebecca) have yet to see this particular show, my family and I really enjoyed an orchestra show that took place on this stage in 2017: The Music of Pixar, A Symphony of Characters.
It was so fun to see our favorite characters and hear the beautiful orchestra perform familiar Disney songs!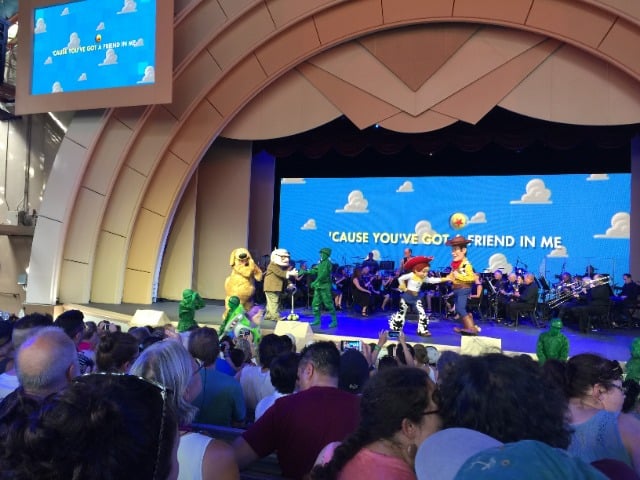 While the Actor's Equity Union and Disney continue to disagree about how best to ensure performer safety, Disney maintains that they are permitted to use non-union actors to get their shows back up and running.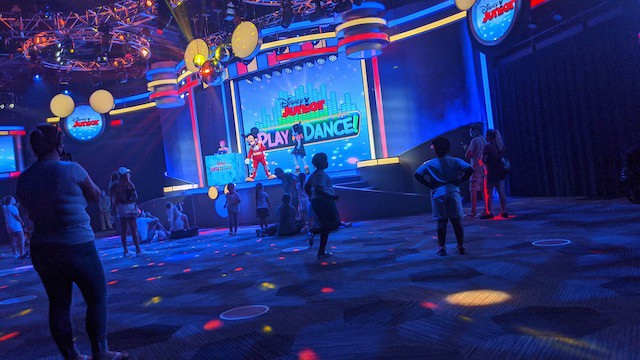 Recently, Disney resumed the Disney Jr Show at Disney's Hollywood Studios using a non-union actor as the host. Similarly, the UP Bird Adventure has resumed in a modified fashion.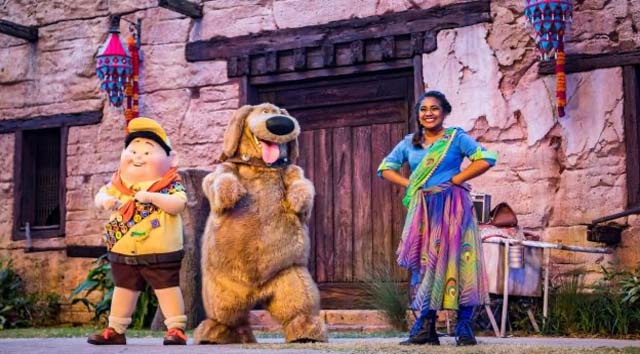 Some members of the Actor's Equity Union disagree with the union's stance and just want to get back to work for fear of being replaced by non-union actors.
The union is requesting that performers wear masks and wants the actors tested for coronavirus to catch any outbreaks before they spread to the whole cast.
AEU maintains that it isn't possible for actors to social distance during performances and that make-up, hair and costuming require the actors to be in close contact with other cast members.
Currently, Disney does not provide testing for any cast members, even those working in the NBA bubble.
Are you excited to see this new orchestra show? Have you seen it? Let us know in the comments on Facebook and in our Facebook group!
-Rebecca W Davis