Carousel of Progress is a nostalgic and popular attraction at Magic Kingdom. However, that doesn't make it immune to issues, and it's not open to Guests for the second day in a row.
Carousel of Progress
Carousel of Progress follows a family over 100 years of technological progress and its effects on their lives.
During each era (there are four total) you'll learn about the technology and how it made life more comfortable for the family. Everything from gas lamps to voice activated household appliances are part of the story.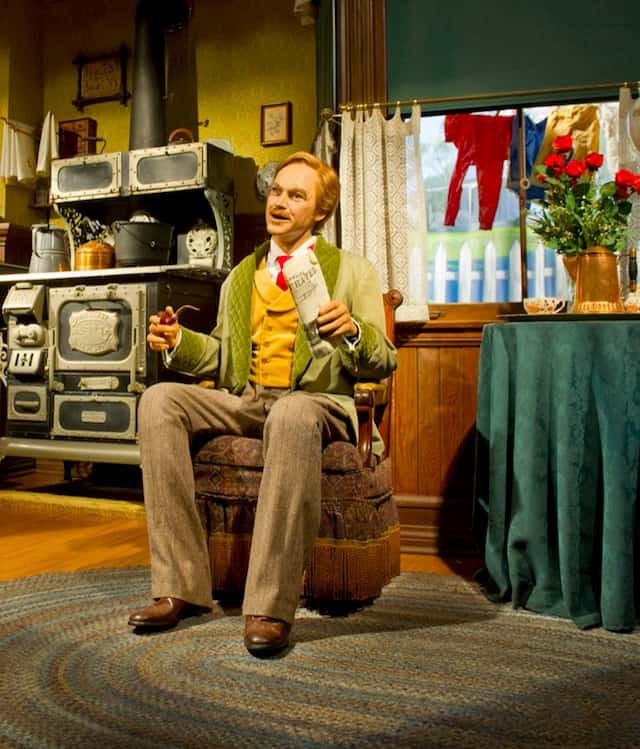 It is one of my (Monica) personal favorites at Magic Kingdom because of the nostalgia. This was one of Walt Disney's ideas, and he created it for the 1964 World's Fair. It made its home in Magic Kingdom in 1975 and has been entertaining and educating Guests ever since.
There's a great big beautiful tomorrow!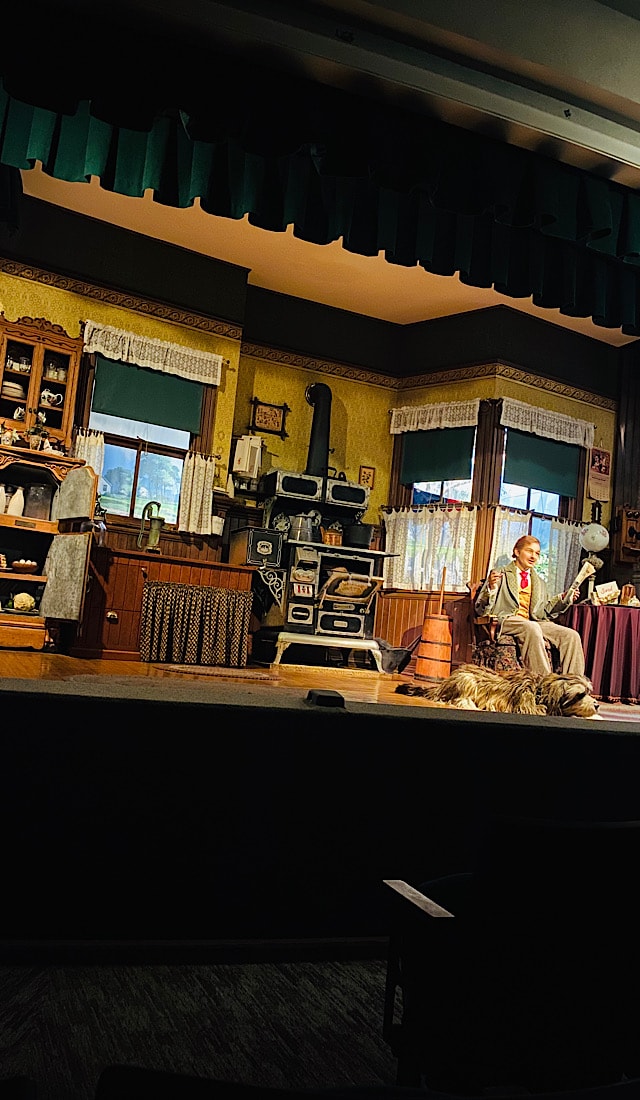 Carousel of Progress Downtime
Carousel of Progress does experience downtime from time to time. Since it is an older attraction, it can experience technological issues, just like that voice activated oven in the final scene.
It remained closed yesterday (July 30) at park opening and has not been in operation since. Check out the screenshot from Character Locator below: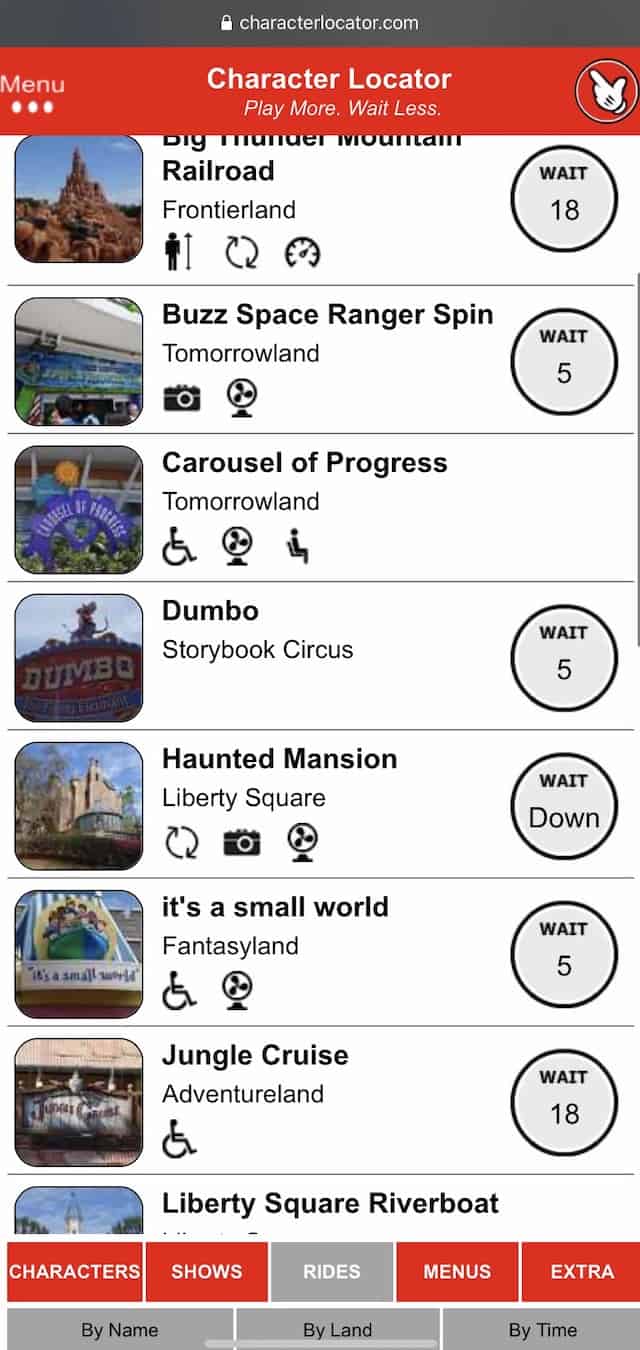 Did you know Character Locator has so much more than just characters? You can find accurate wait times, full menus (including Epcot festival kiosks!), touring plans, a chat room to discuss Disney info, and so much more!
Animatronic mishaps, malfunctioning speakers, and missing song tracks have all plagued the attraction as of late.
Maintenance crews are reportedly on scene today at Carousel of Progress, and I really hope they can get it back up and running soon!
Other Attraction Issues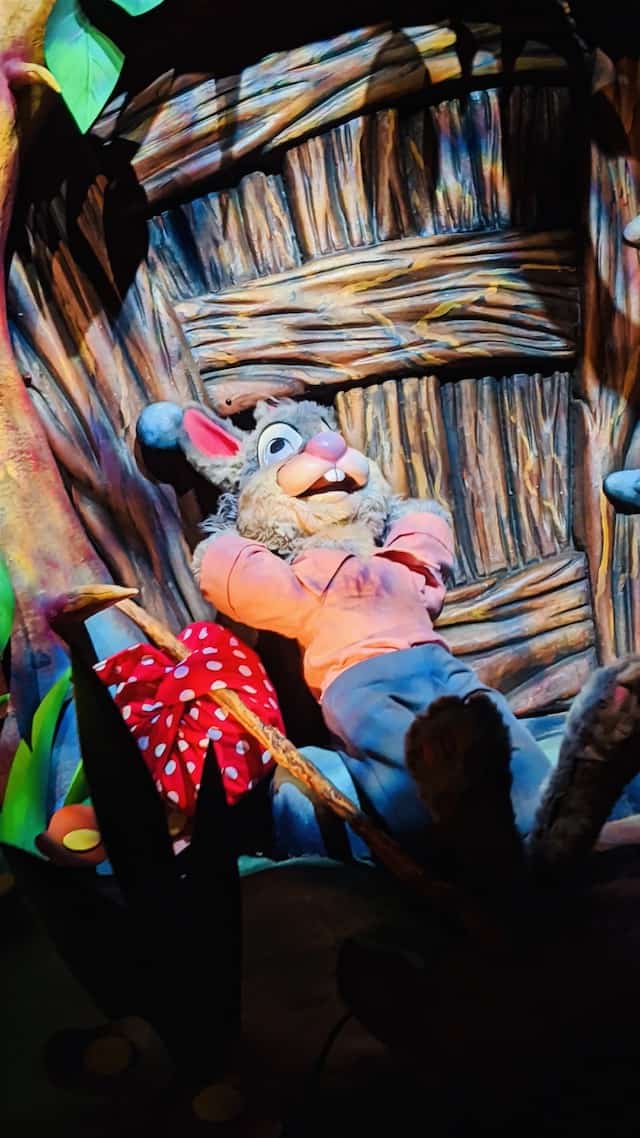 Carousel of Progress is not the only Magic Kingdom attraction having issues today. Splash Mountain had a delayed opening this morning. It has been periodically experiencing downtime since reopening on July 11.
Other issues include PeopleMover's status changed on My Disney Experience and the disappearance of Jose on Gran Fiesta Tour.
What do you think of the downtime? Has technical difficulties ever affected your park touring? Share your experiences with us on Facebook.