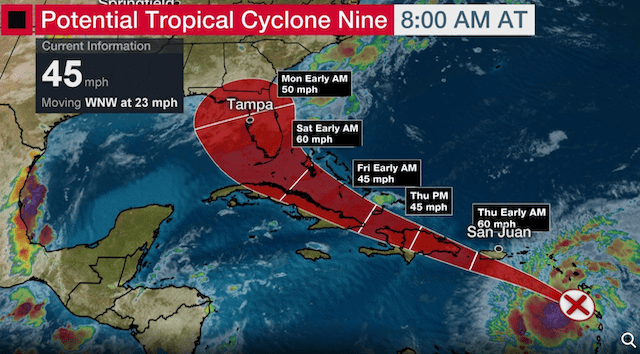 "Potential Tropical Cyclone Nine" may pose a threat to Florida this weekend. See how Disney World may be affected by this potential tropical storm.
We thought we only had to worry about a global pandemic, right? Not so. Hurricane season is upon us, and we will be monitoring how storms may affect Central Florida and Disney World.
Potential Tropical Cyclone Nine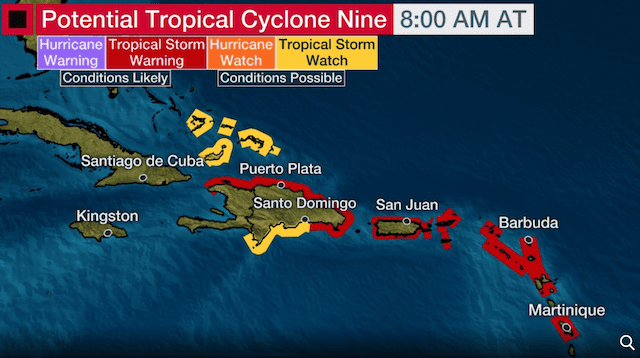 "Potential Tropical Cyclone Nine" is a disturbance expected to become Tropical Storm Isaias and is expected to hit Florida by this weekend.
It is not considered a Tropical Storm yet because it has not yet developed enough thunderstorms with a closed low-pressure center.
The National Hurricane Center projected path shows this system hitting near or on either sides of the peninsula of Florida by this weekend.
However, since this tropical storm is still in the formative stages, it is unclear how exactly this will impact Florida.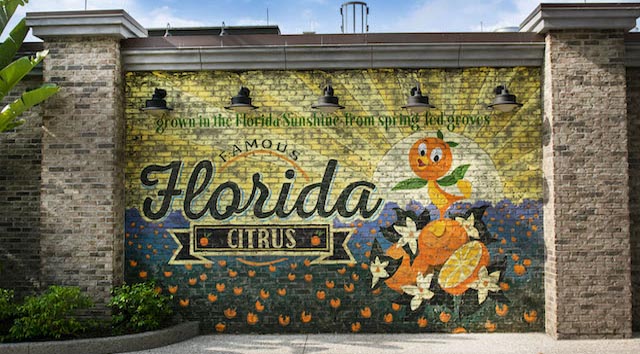 A cluster of thunderstorms would need to form, and until it does so, the path the storm takes is uncertain.
Additionally, the mountainous terrain of the Dominican Republic and Haiti could potentially disrupt the system.
How will Potential Tropical Cyclone Nine affect Disney World?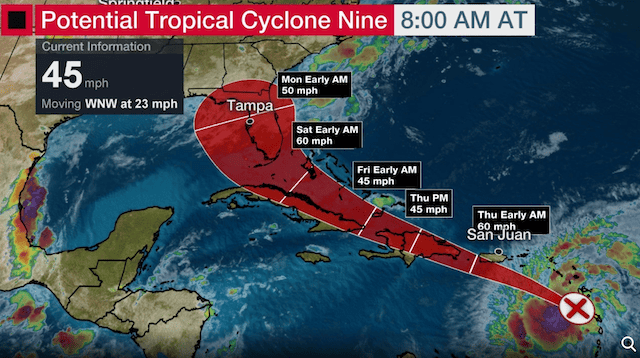 If the system were to threaten the mainland of the United States, it would be in Florida by the weekend.
Disney has closed the parks before due to hurricanes predicted to cross Central Florida. Back in 2017, Disney Parks did close due to the threat of Hurricane Irma. After reopening, some attractions were not able to operate because of clean up efforts.
In fact, Jungle Cruise skippers hosted a dry dock tour! You can check that out HERE.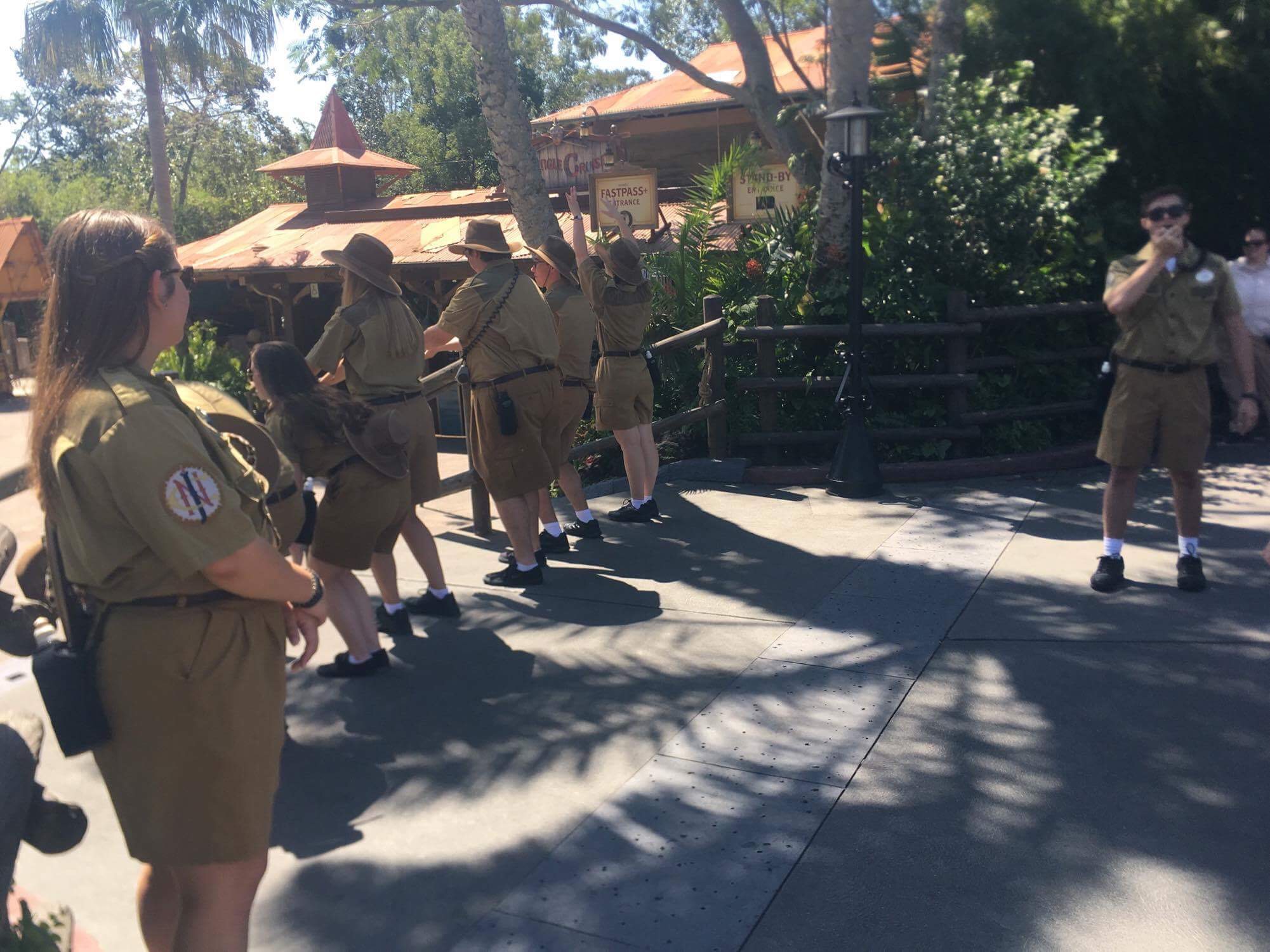 You can read more about the closure of Disney during Irma HERE. Potential Tropical Cyclone Nine does not pose the same threat as Irma or other hurricanes at this time, but we will continue to keep an eye on the situation.
Guests at Disney World should expect heavy rain and wind if the system progresses like anticipated. Guests should make sure they have a plan in place in case it becomes more dangerous.
Have you ever been at Disney World during a tropical storm? Share your experience with us on Facebook.